12 Deliciously Cheesy Recipes to Fuel Your Next Hike
When we're burned out on sugary bars and jonesing for some quick calories to help us replenish our stores and re-up our motivation, we reach for one food above all others. Get your daily allotment with Backpacker's favorite cheesy recipes for everything from breakfast through dessert.
Heading out the door? Read this article on the new Outside+ app available now on iOS devices for members! Download the app.
Spicy Quesadillas
You don't need to have gone to culinary school to put together these simple and oh-s0-satisfying snacks. Instead, you'll make them with just three ingredients: shredded cheese, flour tortillas, and jalapeño peppers. Get the recipe
Bacon-Cheddar Dip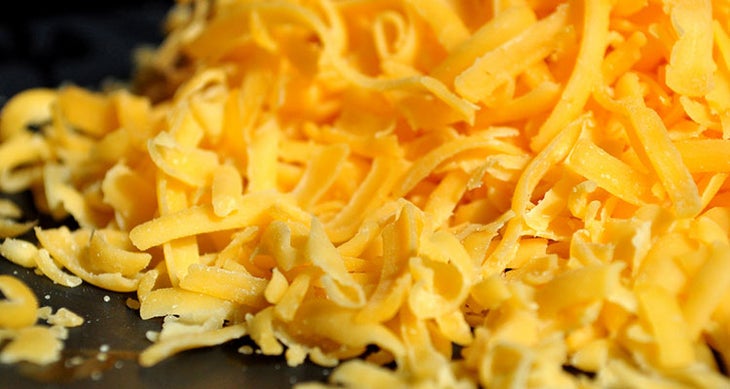 Is it a snack or a sandwich spread? We'll let you decide. Regardless, you can't go wrong making this delicious blend of cheddar, cream cheese, peppers, mayo, and bacon bits (use shelf-stable ones, or grab the crumbs from your breakfast. Get the recipe
Easy Cheese Fondue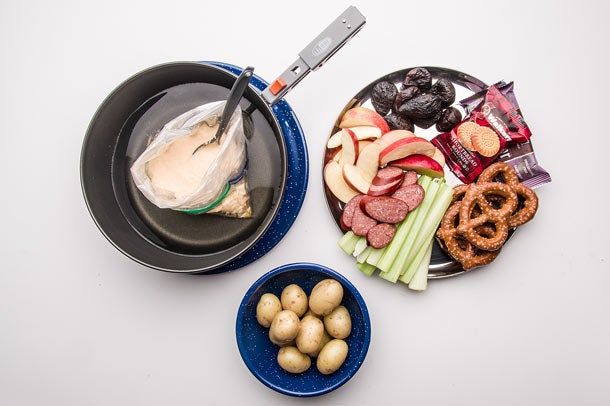 Anyone who's had the good fortune to go hiking in Switzerland, where cheese is ubiquitous on hut tables, will likely have fond memories of refueling with a simmering pot of fondue. This simple, no-mess version comes together in a plastic bag with shredded cheese, cream cheese, mayo, and boxed wine (pick a brand you like, and bring whatever sounds good to dip). Get the recipe
Cheesy Sausage Pasta
What tastes more gourmet than it actually is? This crowd-pleasing pasta recipe. The secret to nailing this comfort-food dinner is to start with packaged cheesy pasta, then fancy it up with gruyere, summer sausage, sun-dried tomatoes, and dried mushrooms. The result would be at home on fine china, though it tastes just as good on a plastic plate. Get the recipe
Ramen Carbonara
A 50-cent package of ramen is the springboard for an easy, tasty dinner with this easy, quick meal. In place of bacon, you'll use dried, uncured chorizo, which lends this dish an extra kick and perfect accentuates the creamy aged parmesan. Get the recipe
Bacon & Cheese Breakfast 'Taters
Few things go as well together as bacon and cheese—that's why this is the second recipe on the list to mix them. This take on a savory breakfast is great for hikers who prefer to go lighter, as it comes together with just dried mashed potatoes and other dehydrated ingredients (the cheesiness comes from parmesan and mac-and-cheese topping). Get the recipe
Cheddar Potato Cakes with Kale
Who says cheesy recipes can't be healthy? This savory treat features precooked kale chips to add some color, extra flavor, and fiber. You can buy them in-store, but for best results, make 'em yourself. Get the recipe
Quartet of Backcountry Mac and Cheeses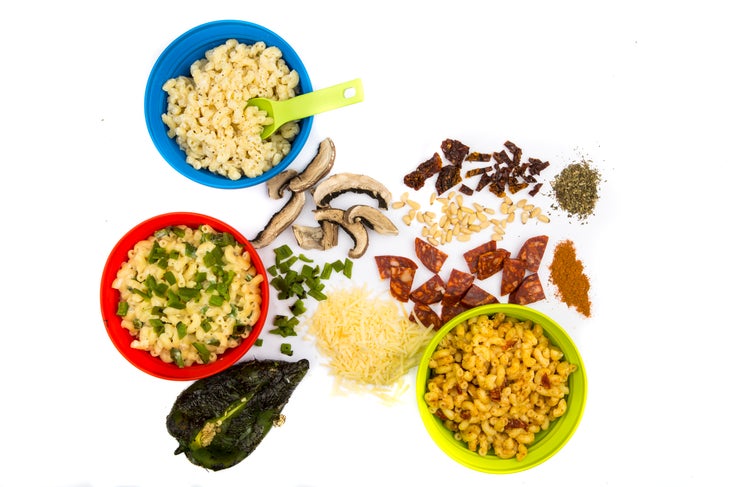 There's no shame in reaching for the blue box. But when you really want to serve something delicious to your hiking partners, homemade is the way to go. You've got options with these four takes on mac and cheese, which include a plain version, one with porcini and manchego, a spicy green chile mac, and a Cajun take with sausage and spices. Get the recipe
No-Bake Oreo Cheesecake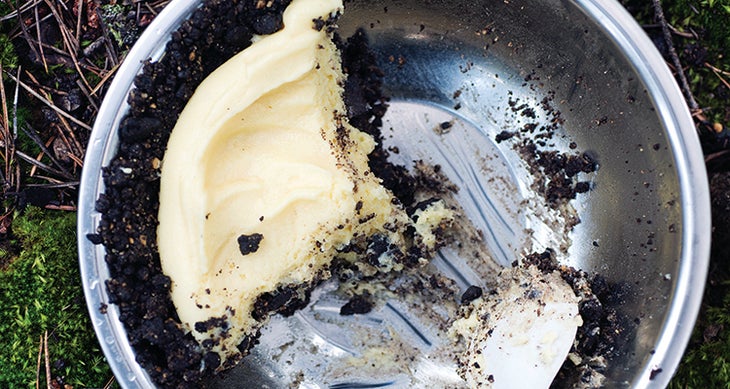 Fact: Cheese even goes well in dessert. This one, from Cornell Outdoor School instructor Cameron Carty, is sinfully good. The base is prepackaged no-bake cheesecake mix; you'll add in the cookies of your choice. (We used Oreos, but if your pick is different, we won't judge.) Get the recipe