The 21 Best Gifts for Backpackers You Can Still Buy Now
From a precision-engineered jacket with a built-in mask to a titanium fire pit to a rollicking adventure book, our writers pick their favorite backpacking gifts of the year.
Heading out the door? Read this article on the new Outside+ app available now on iOS devices for members! Download the app.
Backpackers can be gearheads by nature, which makes buying presents for one a challenge even in a normal year. Fortunately, our gear experts are up to it: Below, you'll find 21 of our favorite presents for anyone who likes to hike or camp, ranging in price from $6 to $800. Pick your favorites early for a hassle-free, worry-free holiday. (Just remember to check shipping and arrival dates).
Need more gift ideas? Check out our Editors' Choice Awards for our favorite apparel, equipment, and accessory picks of the winter.
When you make a purchase through our site, we may earn a commission.
UST Monarch Sleeping Bag—$270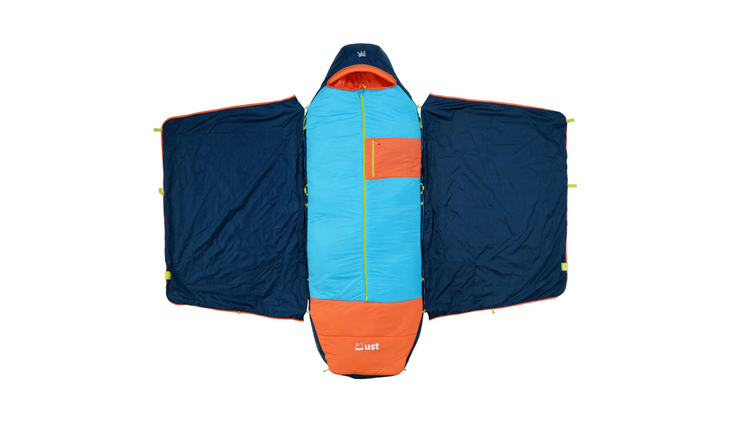 This sleeping bag lends itself to a wide variety of conditions. And just like a monarch butterfly, this cocoon transforms, switching between a 17-degree to a 37-degree bag with two detachable, foldable wings. Bonus: You can also use the wings as a pillow. Buy the UST Monarch Sleeping Bag Now
Deso Supply Tallac Pullover—$95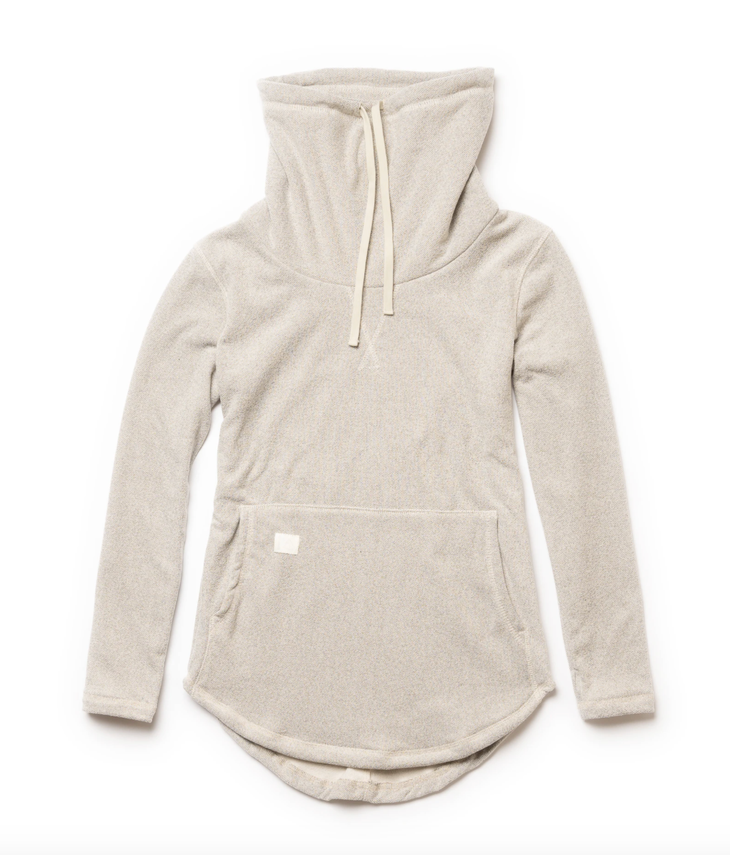 This functional pullover is pure coziness. Between the double-lined cowl neck, the drop tail and the oversized kangaroo pocket, putting it on feels like a group hug (something we could all use this year.) The polyester/spandex blend is soft directly on the skin and stretchy enough to move with you. Buy the Deso Supply Tallac Pullover Now
MEAT! 6 Tray Dehydrator—$120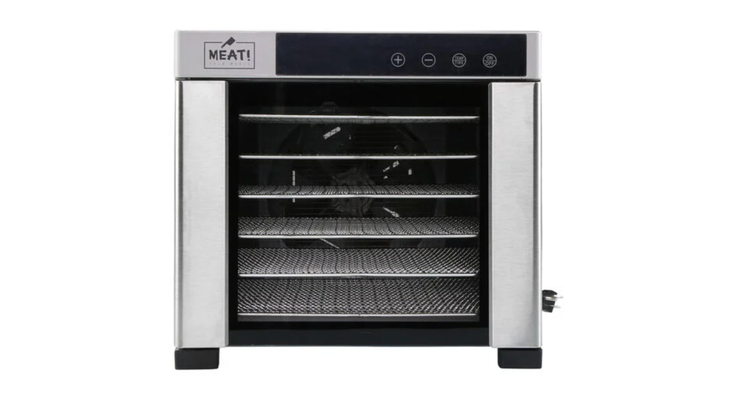 Whipping up dehydrated trail snacks and backpacking meals at home just got easier. Six chrome-plated trays, a clear window and 360-degree air distribution means you can set it and leave it to do the job. The adjustable digital thermostat goes from 90 degrees to 167 degrees. Buy the MEAT! 6 Tray Dehydrator Now
Livsn Flex Canvas Pants—$99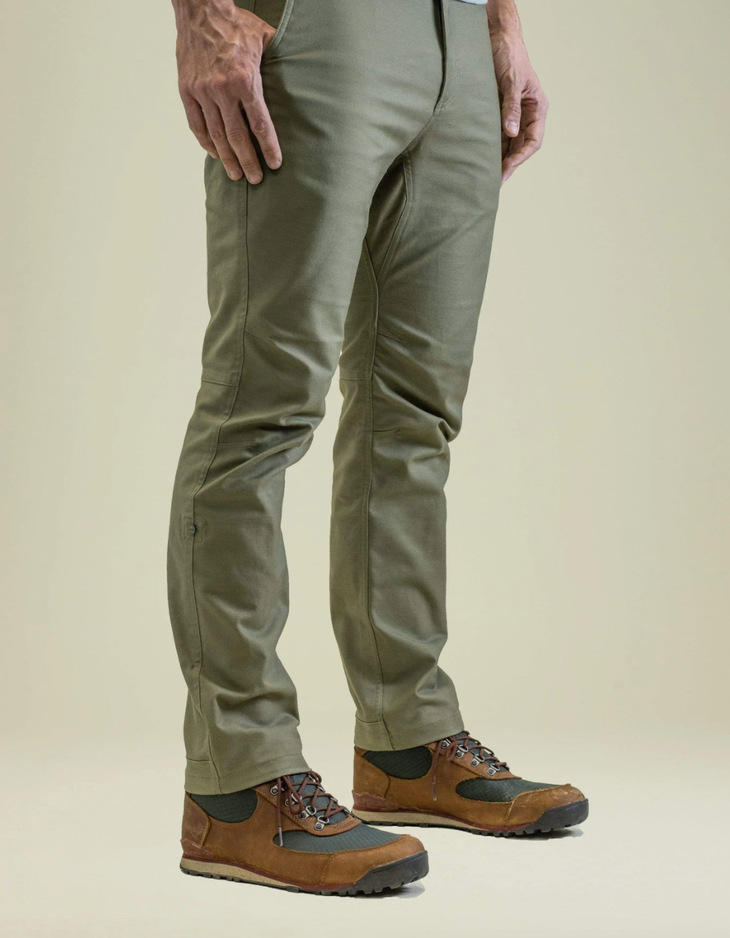 Canvas pants aren't just for lounging: Mixing the material with polyester and spandex strengthens it and gives these men's pants more mobility for everything from bushwhacking to rock climbing. A gusseted crotch and hinged knees add to the roomier range of motion. Other useful features include zippered pockets, thigh pockets and roll-up cuffs with a reflective attachment. Buy Livsn Flex Canvas Pants Now
Poppy Handcrafted Popcorn—Starting at $6.25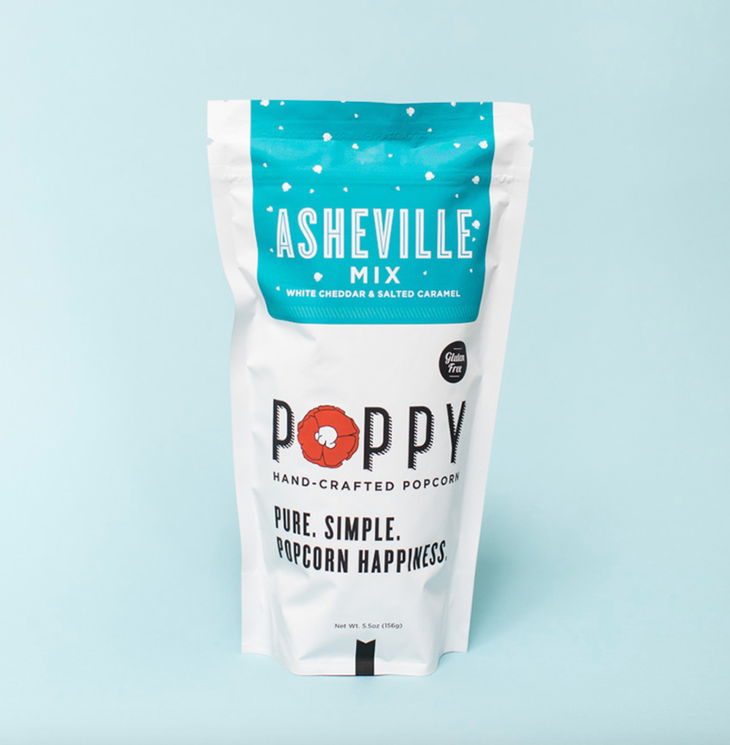 Holiday-season movie nights call for a holiday-season snack. These bags put a unique spin on popcorn, with flavors like salted caramel drizzled with chocolate and peanut butter, cinnamon honey whiskey and pecans, and jalapeño cheddar. For best results, pair with one of our favorite outdoor movies. Buy Poppy Handcrafted Popcorn Now
GoPro Zeus Mini Magnetic Swivel Clip Light—$50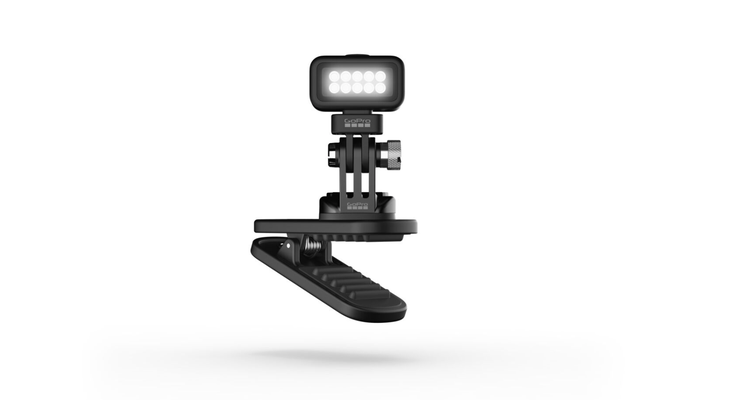 This rechargeable light doesn't just resist the elements—it shrugs them off entirely. It's magnetic, mountable, wearable, and waterproof up to 30 feet. With a maximum output of 200 lumens and a flexible 360-degree swivel, it's enough to illuminate any shot you want to set up. A clip and internal magnet mean you can attach it everywhere from a GoPro for filming action to the hood of a car or a hat for home projects. Buy the GoPro Zeus Mini Magnetic Swivel Clip Light Now
Lumenus ioLight Bike Light—$100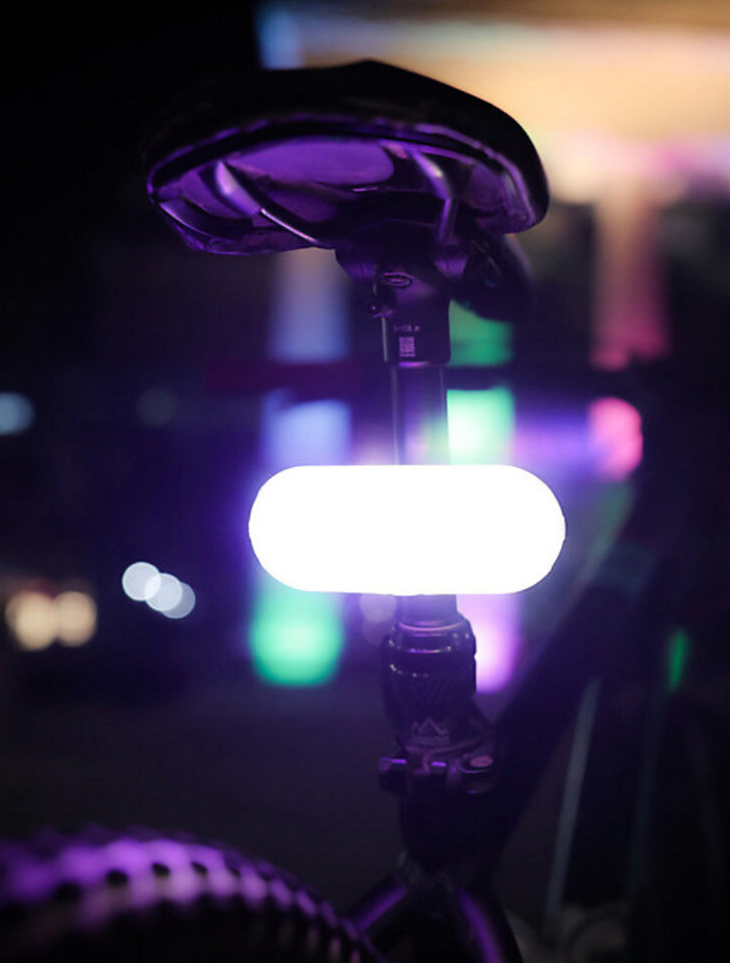 This bike light adjusts itself: When connected to a phone, it reacts in real time. Yellow turn signals on the front and back blink according to the turn-by-turn navigation. Danger zones, such as roundabouts, activate a strobe light mode to enhance visibility. And the light's internal gyroscope detects deceleration and turns on a built-in brake light. A 30-hour bike ride is enough for weeks of night rides or commutes. Buy the Lumenus ioLight Bike Light Now
American Backcountry Moisture Wicking Tees National Park Series—Starting at $26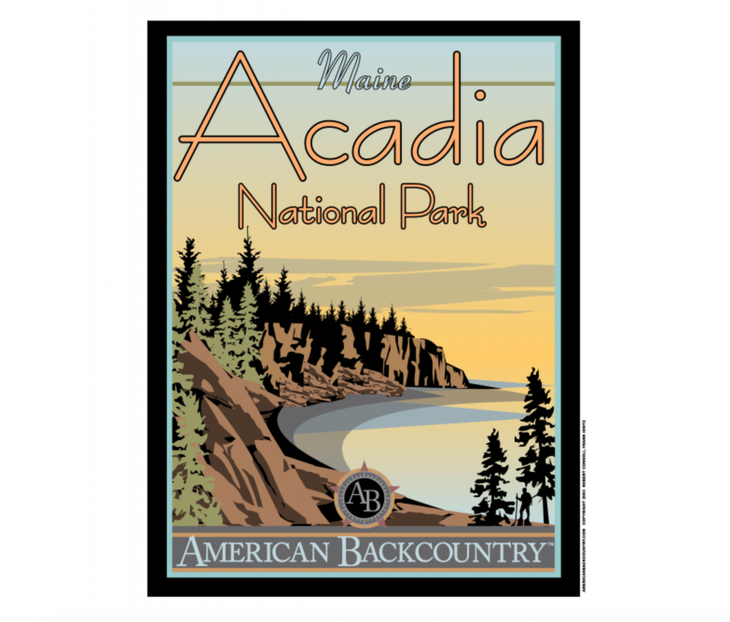 National park fans will love these moisture-wicking tees with graphics based on vintage NPS posters from the 30s and 40s. Zinc-based tech in the fabric wards off odors while the UPX 50+ delivers sun protection keeps you from getting burned. Buy the American Backcountry Moisture Wicking Tees National Park Series Now 
Hydro Flask Limited Edition Timberline Collection—Starting at $43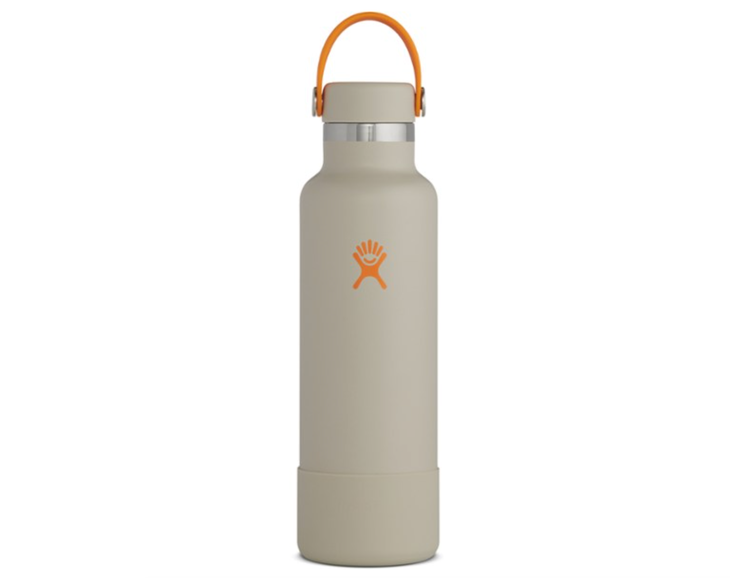 It's the same performance you're used to, with a new seasonal color scheme. The new styles—a 21-ounce standard mouth and a 32-ounce wide mouth—boast double-wall design for keeping drinks cold or hot. Bonus: You're supporting forest restoration with your purchase, as $1 of every purchase goes to Sustainable Northwest. Buy the Hydro Flask Limited Edition Timberline Collection Now
Nutrient Survival 72-Hour Food Kit—$280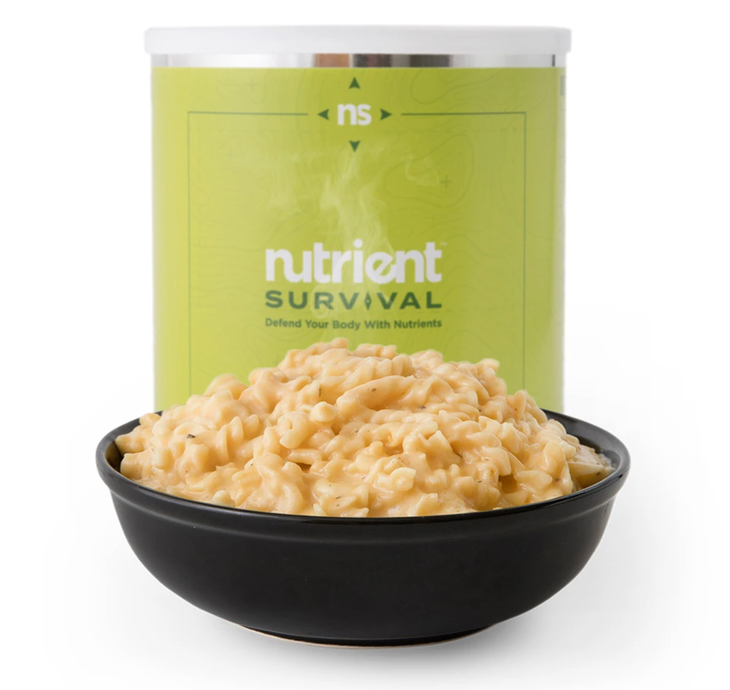 This year has (understandably) gotten a lot of people interested in disaster preparedness. Get ready for any eventuality with this kit that feeds a family of four for three days. The freeze-dried meals come in stackable cans with a 25-year shelf life each. From a homestyle scramble to maple almond grain crunch, each serving is loaded with vitamins and averages more than 1,600 calories per person. Buy the Nutrient Survival 72-Hour Food Kit Now 
Gregory Targhee FT 45—$240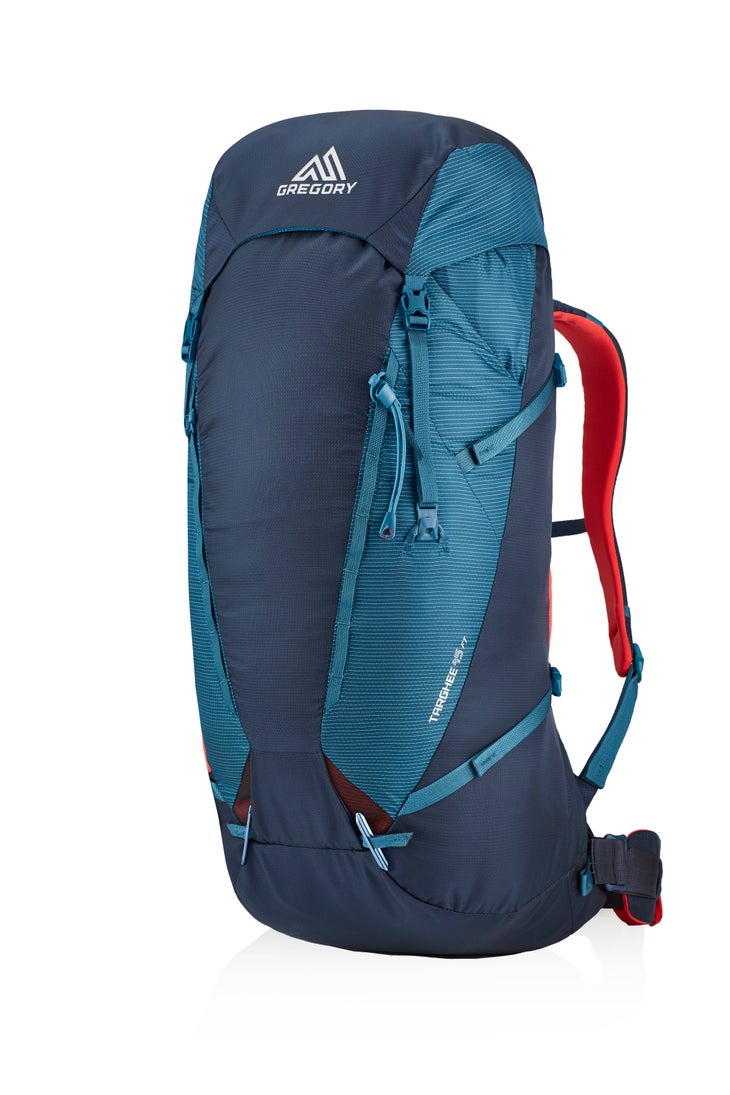 The Targhee series is built for winter activities, with easy on/off attachment points for ice tools, snowboards, skis, shovel and helmet. The "FastTrack" friction-based carry system translates to seamless loading and unloading of skis without removing the pack, and an insulated hydration sleeve lets you carry your drink without worrying about freezing. Want to go light? The option to remove heavier features, like hipbelts and the toplid, lets users reduce the pack weight by up to 1.8 pounds. Also comes in a 35L version. Buy the Gregory Targhee FT 45 Now
Norrona Lofoten Hiloflex200 Hood—$169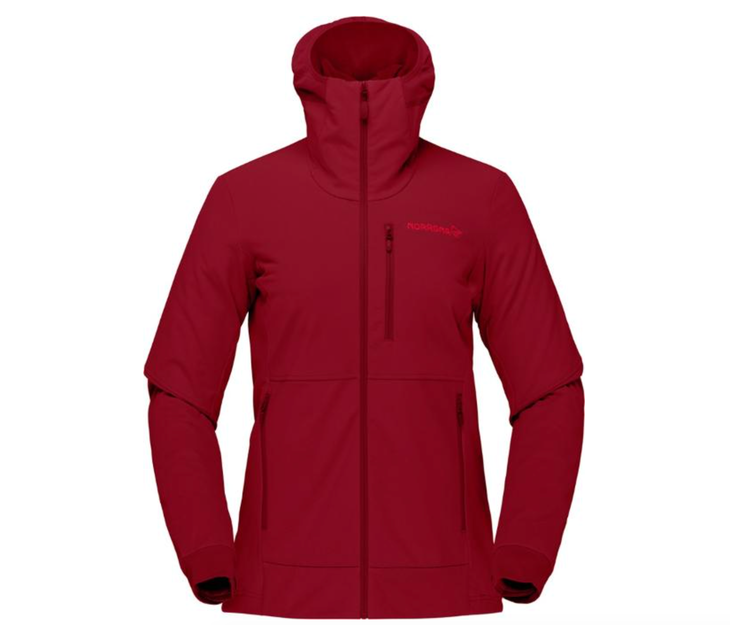 We're big fans of hybrid jackets, which bridge the gap between warm-enough-for-a-midlayer weather and windy, snowy days. The wind-resistance and durability of this polyester piece means it outperforms a normal fleece in dry conditions. Bonus features include a fitted hood with an integrated face mask, zippered chest and hand pockets, and a weight of just about a pound. Buy the Norrona Lofoten Hiloflex200 Hood Now
Camelbak Fourteener 26 Hydration Pack—$155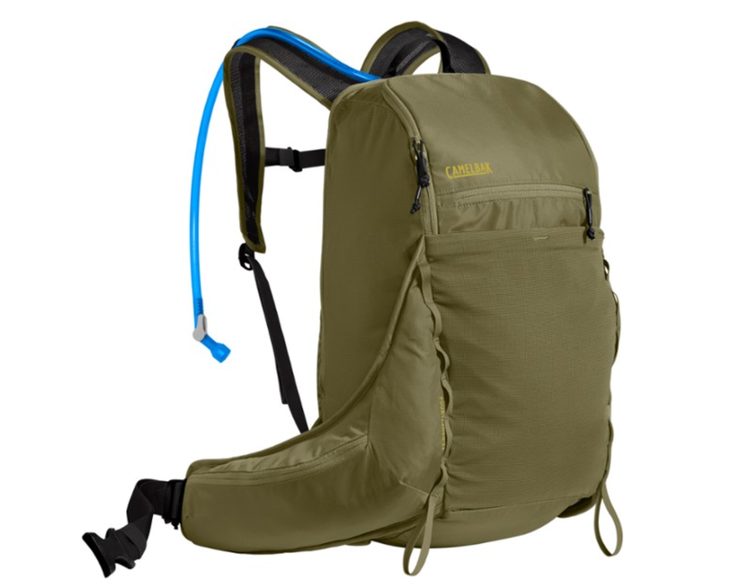 This just-enough hydration pack is ready for your next mission. The internal compartment on this is robust enough to fit an included 3-liter hydration reservoir and more, while an elasticized pouch allows for easy access to winter essentials, like a headlight, gloves and a satellite communicator, plus an outer large pocket to stuff a jacket. Buy the Camelbak Fourteener 26 Hydration Pack Now
Solo Stove Titan—$110 (on sale for $90)
Minimize campfire impacts with this compact, lightweight wood-burning stove. The double-wall construction and air intake holes help burn dry sticks and twigs efficiently, creating very little smoke; an ash pan catches the loose ash. The cooking ring acts as a windscreen and opens the product up for culinary adventures. Buy the Solo Stove Titan Now
Journeys North—Starting at $15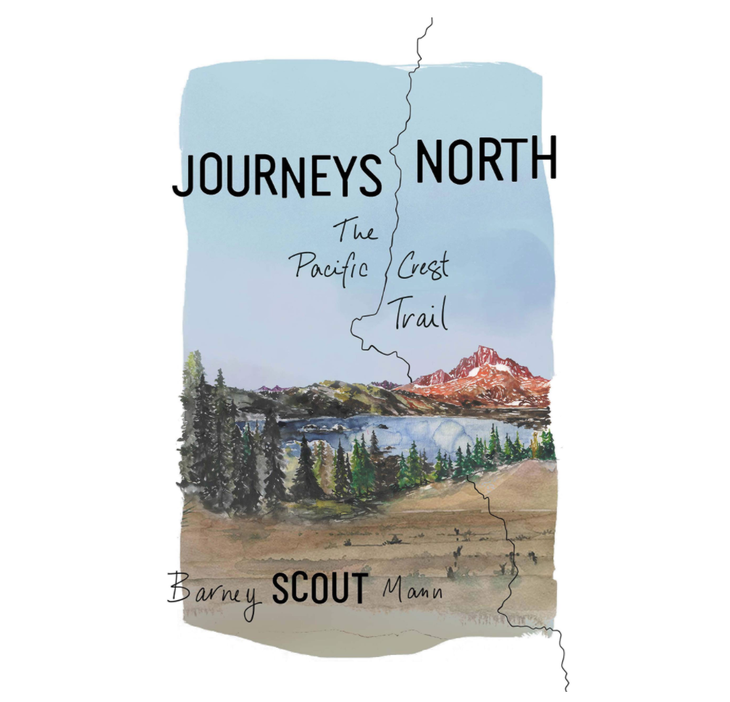 Triple Crowner and trail angel Barney "Scout" Mann knows a thing or two about long-distance hiking, and in his new book, he shares some of his wisdom and more than a few stories drawn from his and his wife's northbound PCT thru-hike in 2007. His new book about his northbound PCT thru hike in 2007. If three months on the trail isn't in your future, this is the best window you'll find into the joys and struggles of thru-hiking, as experienced by the Manns and the hikers they met. (Read an excerpt here.) Buy Journeys North by Barney "Scout" Mann Now
Front Runner Outfitters Wolf Pack Box—$40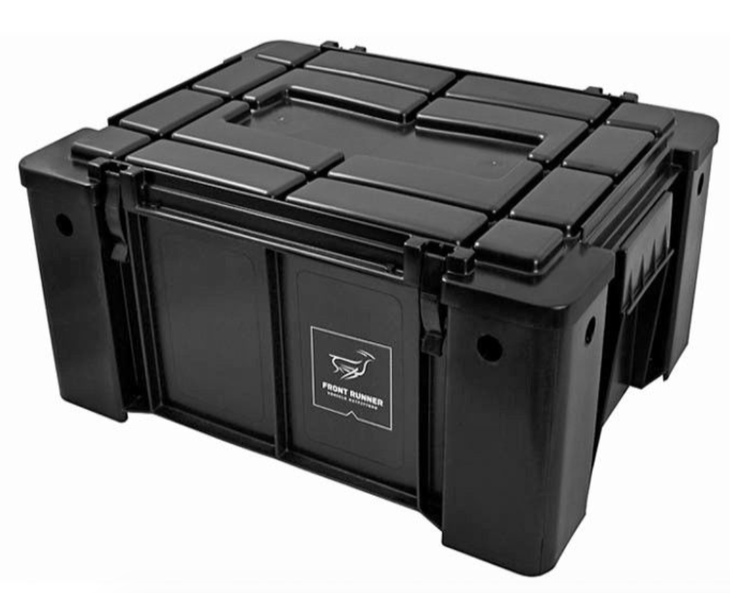 Give the compulsive packer on your list the gift of organization with these stackable multi-box systems. The containers can be strapped to a roof rack or fill the cargo space of a vehicle, as they are built to keep water and dust out and have clips that secure the lids. Their vertical walls maximize interior space with nearly 18 x 14 inches of room in each. Buy the Front Runner Outfitters Wolf Pack Box Now
Huckberry American Mountains Set of 4 Whiskey Glasses—$55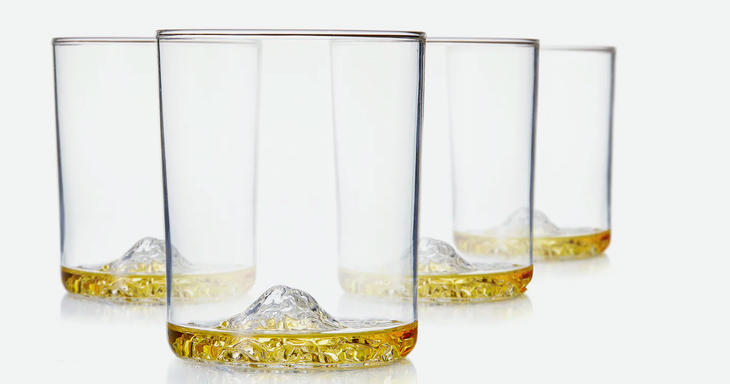 Channel your favorite mountain memories with an après whiskey cocktail in this set of four glasses. The raised topographic mountain impressions at the bottom of the glass mimic Half Dome in California, Denali in Alaska, Mt. Rainier in Washington and Mt. Whitney in California. Buy the Huckberry American Mountains Set of 4 Whiskey Glasses Now
BUBBA Carbon Fiber Fishing Net—Starting at $130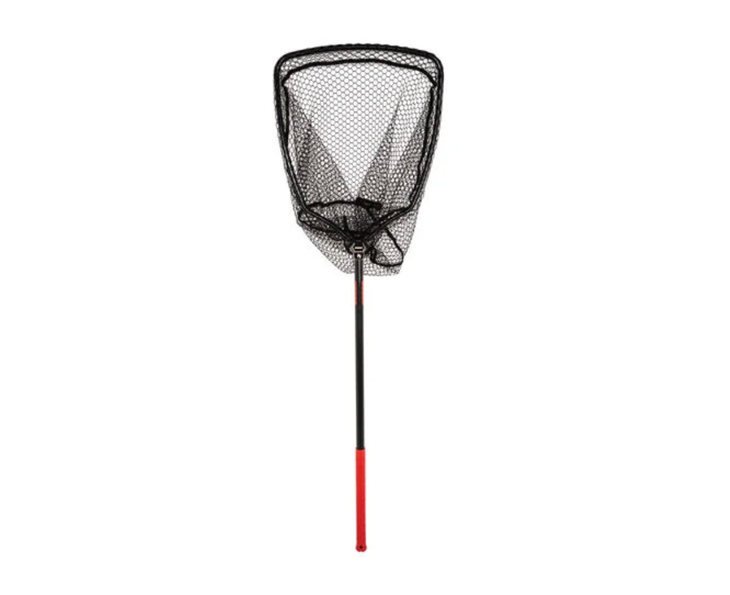 Never worry about losing your catch again with these carbon-fiber nets. BUBBA's nets come in small, medium and large sizes, but all offer the same workhorse construction. The aluminum hoop and PVC-coated nylon netting stays free of knots and even prevails against saltwater breakdown. The nonslip grip extends from 36 to 53 inches, but can still withstand 30 pounds while fully extended. Buy the BUBBA Carbon Fiber Fishing Net Now
Zeal Optics See Grass Aspen Sunglasses—$169

Made from recycled plastic bottles and grass from agricultural byproducts, Zeal's newest sunnies are sustainable, yet durable and technical. The polarized lenses are also engineered from plant-based polymer, leading to crisper vision without glare from UV rays and eye fatigue. Buy the Zeal Optics See Grass Aspen Sunglasses Now
Goal Zero Yeti Lithium 500x Portable Power Station—$700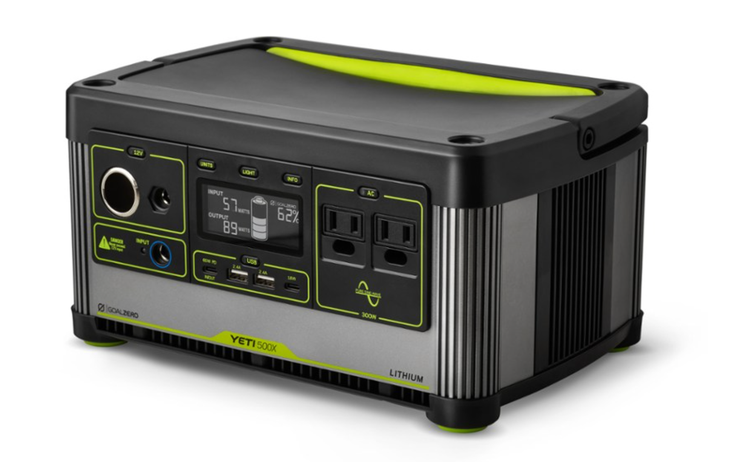 This compact portable power station is an ideal companion for road and car-camping trips short or long. When fully charged, it can power a pellet grill for 9 hours or charge your laptop, tablet, phone, or camera over and over again. Port options include AC, 12V, and 60W USB-C PD. Recharge it from regular outlets, your car, or with the sun by connecting it to its compatible solar panels. Buy the Goal Zero Yeti Lithium 500x Portable Power Station Now
~Melissa McGibbon 
Arc'teryx Alpha SV Jacket—$800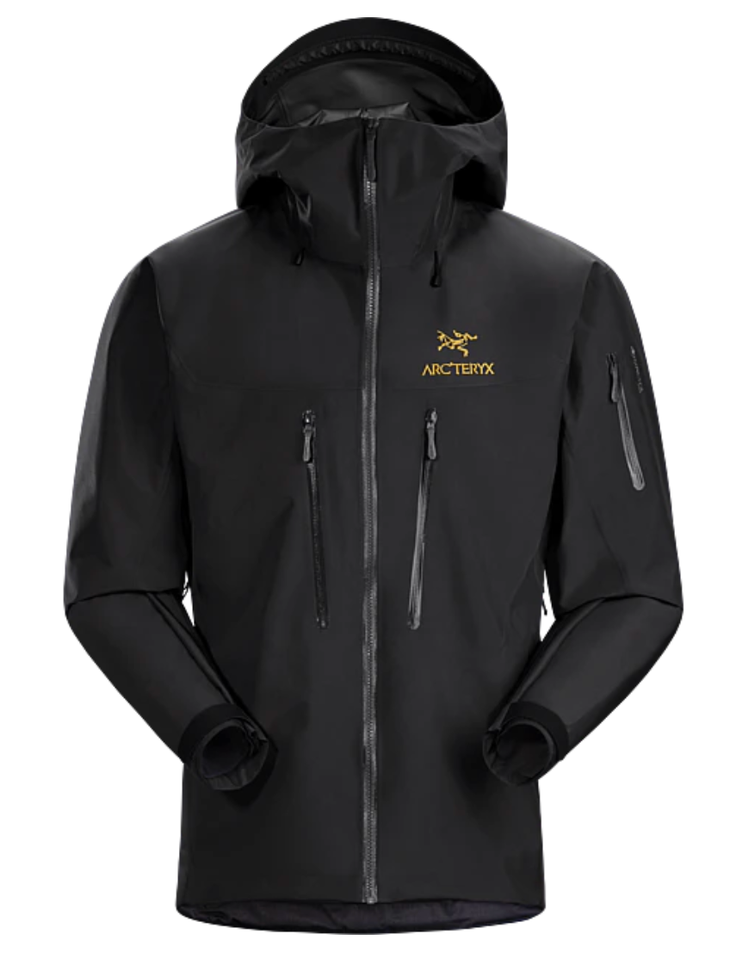 There are fair-weather hikers, and then there are the people who go out all winter, weather be damned. The Alpha SV is built to withstand the worst 2020 (or any other year) can throw at you. That doesn't mean it'll weigh you down: At just under a pound, it's designed with fast-and-light alpinists in mind without sacrificing ruggedness or stretch. Buy the Arc'teryx Alpha SV Jacket Now (Men's / Women's)
~Melissa McGibbon
Read More: Readers Review Gear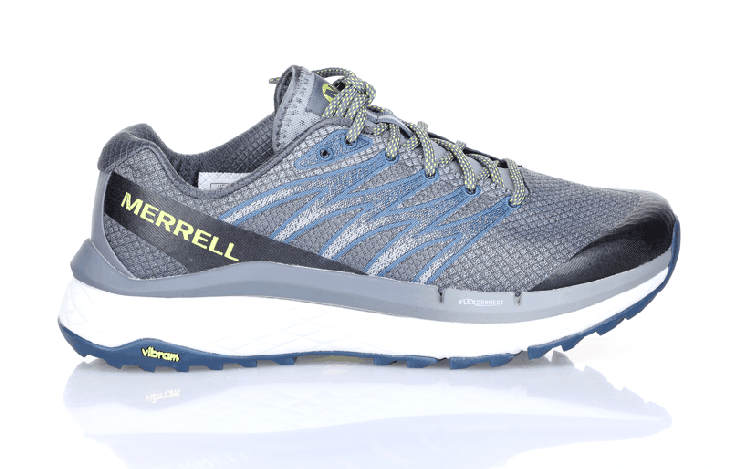 Get reviews of shoes, safety gear, jackets, tents, and more from readers like you with our Gear 360 program. Read More
More: Get gear reviews straight from readers like you with Gear 360.