From the Field: BACKPACKER Trail Scouts' Top Western Local Hikes
Whether you want an uncrowded hike in Zion National Park or a five-miler through a gypsum dune field in New Mexico, our scouts have paved the way.
Heading out the door? Read this article on the new Outside+ app available now on iOS devices for members! Download the app.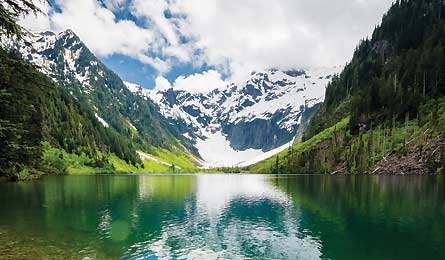 Goat Lake (Photo by Hikingwithmybrother.com)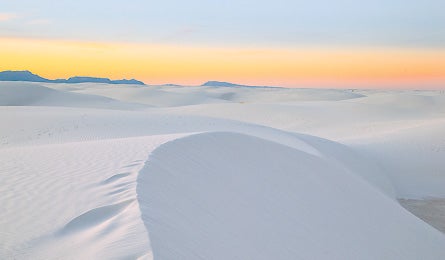 Gypsum Dunefield (Photo by Chuck Haney)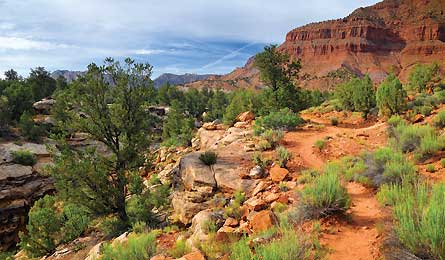 Chinle Trail (Photo by Joe Braun)
Goat Lake, Mt. Baker NF, WA

Nathan Barnes, Seattle, WA
Late season spells smaller crowds and bigger water on this 10.5-mile loop following a Cascades' creek to an emerald lake. Steadily climb 1,100 feet alongside Elliot Creek to 266-foot-tall McIntosh Falls, a 75-foot-wide cascade tumbling trailside at mile four. Continue .5 mile to Goat Lake, tucked in a cirque beneath three snow-capped summits (7,835-foot Sloan Peak is the tallest). Return via the cedar-lined upper trail for a less-muddy descent. Trip ID1212981
"The cirque gets closed in with clouds; pick a sunny day."
Alkali Flat Trail, White Sands NM, NM

Becky Wiles, Alamogordo, NM



Forge into the heart of the world's largest gypsum dunefield on this five-mile loop with constant 360-degree views across snowy white sand. "The water table is only a foot below the surface," Wiles says. "It's the glue that holds the dunes together." Watch for surprising signs of life as you traverse the 50-foot mounds, including grasses sprouting in the flat interdunal areas, the occasional yellow splash of a cottonwood, and lizard, bird, and beetle tracks snaking across the sand's surface. Orient yourself with landmarks like 11,973-foot Sierra Blanca, which lies due north. Trip ID1776824
"Start just after sunrise for brilliant yellow-orange light."
Chinle Trail to Coalpits, Zion NP, UT

Ray O'Neil, Springdale, UT
"Three million people visit Zion Canyon each year, but only a few thousand see the view from the back side," O'Neil says. Get the unique perspective as you circle the base of 7,285-foot Mt. Kinesava on this 11-mile loop. Camp at mile four, and watch the sunset illuminate 7,810-foot West Temple. Day two, look for chunks of petrified wood littering the head of Scoggins Wash at the halfway point; continue up Coalpits Wash to Main Street and walk east two easy road miles to your car. Trip ID716485
"In late November, the cliffs get a frosting of snow on top."



Lower Hulls Gulch Loop, Hulls Gulch/Camel's Back Reserve, ID

David Gordon, Boise, ID
Escape into the foothills five minutes from downtown Boise on this local-favorite seven-mile loop. Ascend 600 feet in two miles to a sage- and bitterbrush-covered ridgeline: "You get nice views looking back at the city to the southwest," Gordon says. Descend along trickling Hulls Creek to close the loop. Tip: Don't let a freezing late-fall morning dissuade you—the hills are at their prettiest under a layer of frost. (Check ridgetorivers.cityofboise.org for trail conditions.) Trip ID5668
"Also consider going in the late afternoon, when the sunlight casts an orange hue on the autumn-brown hills."

Bog Springs Loop, Coronado NF, AZ

Zac Ribbing, Douglas, AZ
Journey into a lush mountain oasis surrounded by desert on this 4.5-mile lollipop to three springs shaded by silver-barked sycamore, walnut, and juniper. Ascend 1,500 feet in two miles to Kent Spring; watch for both mule deer and Coues white-tailed deer (about half the size of their eastern brethren). Optional spur: From here, climb another 1,500 feet on the seven-mile out-and-back Four Springs Trail to gaze across the desert 30 miles north to Tucson. Return past Bog Springs for an 11.5-mile loop. Trip ID18417
"Look for black bear prints in the mud at Kent Spring."