Death Valley National Park: Harry Wade Road to Stovepipe Wells Campground
Trek over dunes, sand flats, and salt pans in the shadow of the Black and Panamint ranges on this 109-mile, multi-day excursion through southern Death Valley.
Heading out the door? Read this article on the new Outside+ app available now on iOS devices for members! Download the app.
*Editor's Note: This map includes cache locations for water storage. Since there is no water available throughout the park, place your potable water in plastic containers and drop them off at cache locations a couple of days before starting the thru-hike. Mileage and elevation gain and loss are listed after each day's description.
Day 1: Climb over the soft Ibex Dunes, low-lying hills, and Buckwheat Wash in the southern tip of Death Valley National Park. Mileage: 14.33. Elevation gain/loss: 1,729 feet and 690 feet.
Day 2: Follow a slot canyon to the old American Mine, then climb to the top of Salsberry Pass, hugging the eastern border of Calico Peaks. Mileage: 16.44. Elevation gain/loss: 3,750 feet and 2,482 feet.
Day 3: Hike through Gold Valley and catch a breathtaking glimpse of Telescope Peak from Sheep Saddle before dropping into Sheep Canyon. Mileage: 19.36. Elevation gain/loss: 3,048 feet and 3,183 feet.
Day 4: Walk across Badwater Basin, a vast salt pan that sits a few hundred feet below sea level. Mileage: 27.22. Elevation gain/loss: 1,520 feet and 3.450 feet.
Day 5: Slice through Middle Basin with the Panamint Mountains looming in the distance. Mileage: 19.04. Elevation gain/loss: 203 feet and 963 feet.
Day 6: Skirt the base of Tucki Mountain and sand dunes on the way to Stovepipe Wells, the only designated campground on this thru-hike. Mileage: 12.91. Elevation gain/loss: 875 feet and 673 feet.
-Mapped by Roger Homrich, the first person to thru-hike Death Valley Traverse. PRO Trip Info
Contact
Furnace Creek Visitor Center & Museum (760) 786-3200
Scotty's Castle Visitor Center (760) 786-2392 ext.231
nps.gov/deva
Potable Water: Water can be found at all park communities, visitor centers, contact stations and museums.
Fuel: It's best to keep a full tank in your vehicle as distances are great in and around the park. The nearest gas stations are at Stovepipe Wells (45 miles south), Furnace Creek (53 miles South), and Beatty, Nevada (60 miles southeast).
Groceries: Limited groceries can be purchased in the park at the Furnace Creek Ranch General Store. Panamint Springs Resort and Stovepipe Wells have convenience stores. Outside the park, buy basics in Beatty, NV and Shoshone, CA. The nearest supermarket is in Pahrump, NV.
Weather: Death Valley is the hottest and driest place in North America. Summer temperatures can reach 120°F (49°C) in the shade, with overnight lows dropping into the 90s°F (mid 30s°C.) Average rainfall is less than 2 inches. Occasional thunderstorms, especially in late summer, can cause flashfloods.
Where to Eat
Furnace Creek Resort (closed in summer)
Dining Room: Serves breakfast, Sunday Brunch, lunch and dinner (dress code). Reservations recommended.
Lobby Bar: Drinks in the afternoon and evening. Don't miss about afternoon tea.
Furnace Creek Ranch
Forty-Niner Cafe: Breakfast, lunch and dinner. Limited summer hours.
Wrangler Steakhouse & Buffet: Buffet-style breakfast and lunch. Steakhouse for dinner. Limited hours.
Corkscrew Saloon: Drinks and snacks served in afternoon and evening.
The 19th Hole: Burgers and sandwiches next to the golf course. Closed in summer.
Stovepipe Wells Village
Toll Road Restaurant: Breakfast, lunch and dinner; casual setting. Limited hours. No lunch in summer.
Badwater Saloon: Drinks and appetizers served in afternoon and evening.
Panamint Springs Resort
Dining & Bar: Breakfast, lunch and dinner year-round.
Lodging options inside the park
Furnace Creek Resort
328 Greenland Boulevard
Death Valley, CA 92328
(760) 786-2345
furnacecreekresort.com
Stovepipe Wells Village
California 190
Death Valley Junction, CA 92328
(760) 786-2387
escapetodeathvalley.com
Panamint Springs Resort & RV Park
California 190
Death Valley, CA 92328
775-482-7680
A few lodging options outside the park
Beatty, NV – Bailey's Hot Springs RV Park; 775-553-2395
Amargosa Valley, NV – Longstreet Motel & RV Park; 775-372-1777
Death Valley Junction, CA – Amargosa Hotel; 760-852-4441
Pahrump, NV – Pahrump Nugget Hotel; 866-751-6500
Shoshone, CA – Shoshone Inn; 760-852-4335
Tecopa, CA – Ranch House Inn B&B; 760-852-4360
Ridgecrest, CA – Motel 6; 800-466-8356
Inyokern, CA – Mayfair Motel; 760-377-4321
Olancha, CA – Rustic Motel; 760-764-2209
Lone Pine, CA – Mt. Whitney Motel; 800-845-2362
Independence, CA – Independence Courthouse Motel; 800-801-0703
Big Pine, CA – Big Pine Resort Cottages; 760-938-2922
Bishop, CA – Thunderbird Inn; 760-873-4215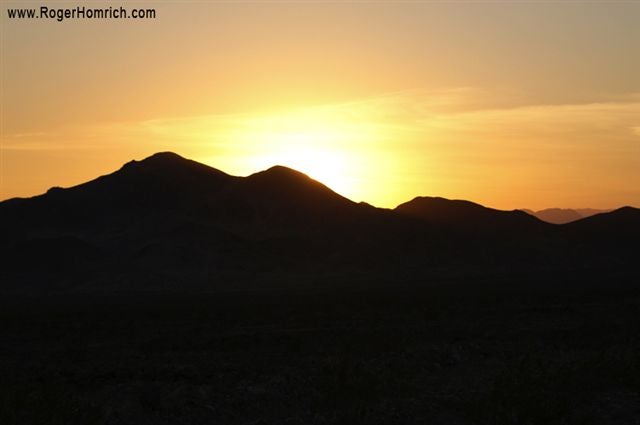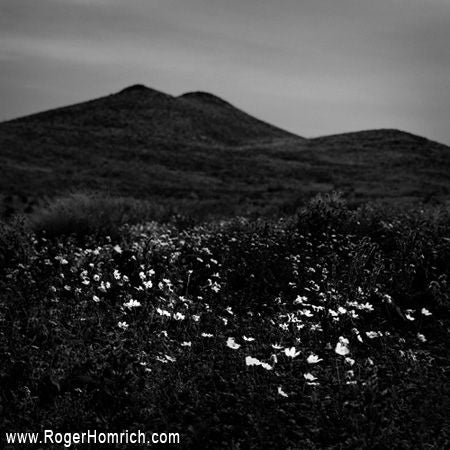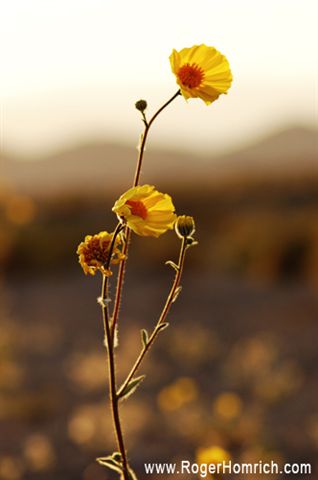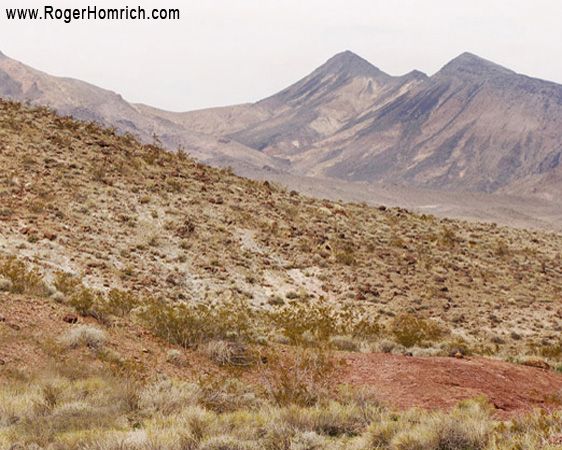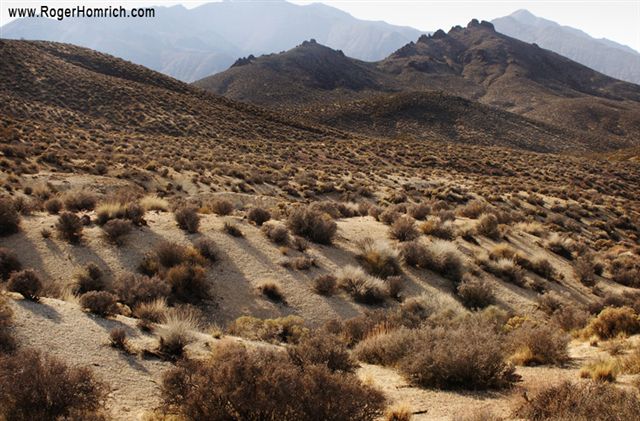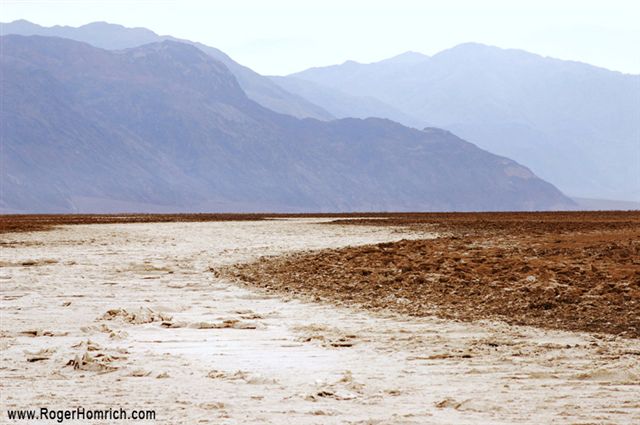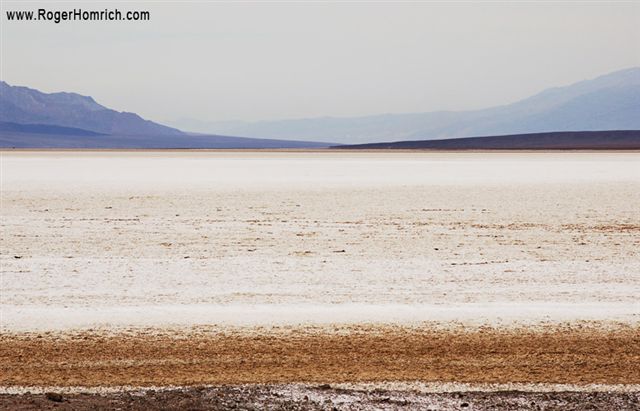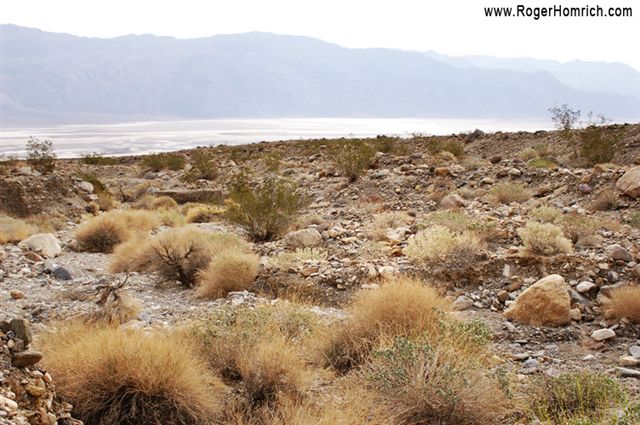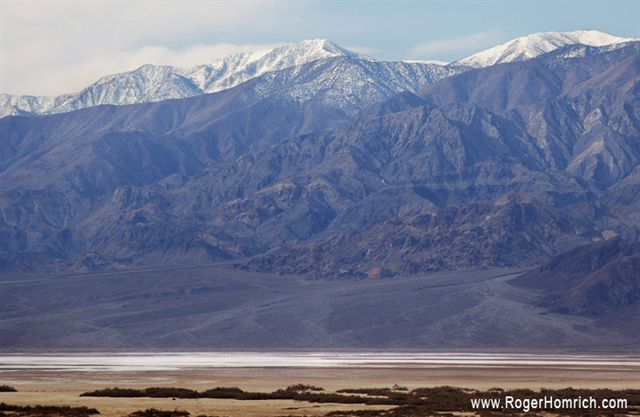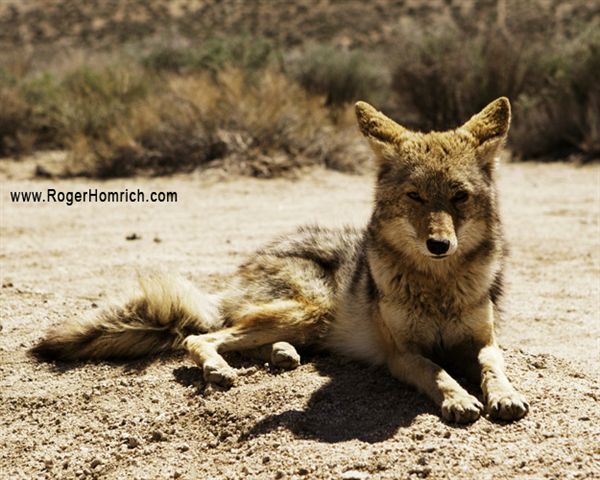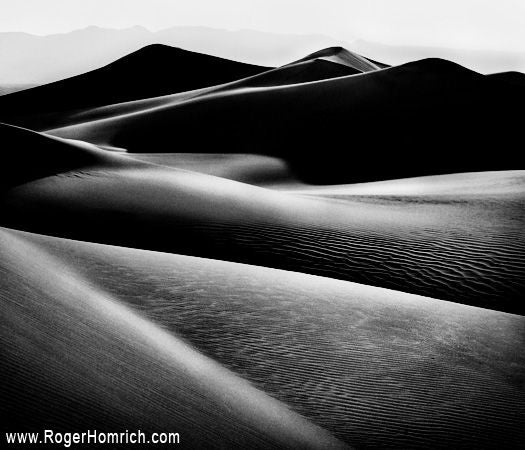 Trail Facts
Waypoints
DVN001
Location: 35.6477127, -116.364006
From Harry Wade Road, cross over the dried-out Amargosa River and hike north for 2.7 miles through low-lying hills. Prepare to move slowly across the sandy terrain.
DVN002
Location: 35.6832657, -116.3703613
Pass the Ibex Dunes, then hike north 5 miles through sandy terrain, passing dunes and rugged hills. Between the dunes and Ibex Spring, you'll gain 800 feet of elevation on a long, low-grade slope. The first 600 feet of climbing are soft and sandy; the remaining 200 feet are much rockier.
DVN003
Location: 35.770771, -116.4106216
Pass Ibex Spring and follow an old mining road west through a narrow gap in the hills. (The gap reveals a large broad wash flanked by the rugged Black and Ibex hills). Drop down about 300 feet into the wash, and then climb about 700 feet up and across Buckwheat Wash. Head through rocky and rutted terrain toward the large, white stains on the hills, which are remnants of an 1800s mine.
DVN004
Location: 35.8015175, -116.4542999
End of Day 1: Set up camp in Buckwheat Wash at the abandoned mine (look for the large pile of talc at the base of the Talc Hills). The next day, leave camp and hike north along a rutted wash with hard-packed terrain. Stay along the base of the mountains to the west.
DVN005
Location: 35.8500786, -116.444046
Reach Hanging Rock, a massive, oblong boulder protruding 12 feet out of the side of sediment walls. Hike north through tall channels of water-carved sediment.
DVN006
Location: 35.8640518, -116.4417877
The channel narrows, revealing a thin, private slot canyon with 100-foot walls, warm colors, and a sandy bottom. Continue hiking through the canyon and be aware of flash floods.
DVN007
Location: 35.8662529, -116.4399567
Bear left through the canyon. Turning right will lead to a dead end.
DVN008
Location: 35.8695679, -116.4369736
Exit through the wide mouth of the canyon. Continue east in the channel, heading toward American Mine.
DVN009
Location: 35.8716583, -116.4272766
Pass a 10-foot, rocky waterfall on the left. Climb out of the channel and reach a very faded mining road. The American Mine is on a hill to the east.
DVN010
Location: 35.8713989, -116.4268265
Optional side trip: Hike up to American Mine to explore this hidden mining camp and a wooden homestead built into the mountain. Bottles, cans, and metal debris cover the area. When finished, retrace steps back to the old mining road.
DVN011
Location: 35.8717575, -116.4272766
Continue northwest, following the faded road.
DVN012
Location: 35.8725319, -116.4273834
Walk across the wash (the first of three that have destroyed the already faded road).
DVN013
Location: 35.874897, -116.4264679
Second wash crossing.
DVN014
Location: 35.8785934, -116.4269257
Third wash crossing. Follow the road and begin climbing toward the pass that's 650 feet away.
DVN015
Location: 35.8807869, -116.4265366
Reach a mountain pass with views of 11,049-foot Telescope Peak, the highest peak in Death Valley. Follow the road until it intersects with I-178, then bear right onto the highway and walk up Salsberry Pass.
DVN016
Location: 35.9141426, -116.4425888
Hike along the shoulder of I-278/Jubilee Pass Road toward Salsberry Pass.
DVN017
Location: 35.9260216, -116.4275436
Salsberry Pass may not be the day's highpoint, but what it lacks in elevation it makes up for in scenery. Pastel rocks and wildflowers are prominent features here. The expanse of Greenwater Valley stretches out to the north; Calico Peaks are to the left, including Salsberry Peak.
DVN018
Location: 35.9279556, -116.4247971
Cache
DVN019
Location: 35.9451675, -116.4171448
Turn left off I-178 and walk toward the large monolith, entering Greenwater Valley. The monolith is visibly distinct from the surrounding terrain and offers high-lying flat spots to camp.
DVN020
Location: 35.982769, -116.4413681
End of Day 2: Camp on a high, flat spot to avoid flash floods. From Day 2's camp, head northwest across the alluvial contours of the Calico Peaks until a large mound isolated from the low hills becomes visible. Continue northwest and skirt its northern base. Then proceed west-southwest into an increasingly narrow section in the hills. Follow a small wash up the hills to the low pass about 1,000 feet above base of the Calico Peaks.
DVN021
Location: 36.0342255, -116.5638199
Scramble up boulders and scree to an unnamed, low pass with vast views of Greenwater Valley and Gold Valley. From the pass, hike west down a broad slope into a narrow cut in the mountains.
DVN022
Location: 36.0196342, -116.6158676
Cache
DVN023
Location: 36.033287, -116.5798874
Reach Lost Section Road, another old mining route. Follow it southwest through a narrow cut in the mountains and into Gold Valley.
DVN024
Location: 36.0215645, -116.6228104
Bear right at the fork in the road and head north, entering Gold Valley.
DVN025
Location: 36.0391846, -116.6329117
Bear right at the second fork in the road and head north. When the short cliff of sediment along the right edge of the road reaches head height, hike northwest toward Sheep Saddle.
DVN026
Location: 36.072731, -116.6413574
Climb up the short but steep route to Sheep Saddle and enjoy views of Telescope to the left. After taking in the scenery, hike northwest into Sheep Canyon. Watch your footing as it is a 700-foot descent on loose talus from here to the canyon floor. Once the hard and smooth canyon floor is reached, head west. Climb along the right wall of the canyon, navigating around a series of three 30-foot, dry waterfalls. From there, continue west down the canyon.
DVN027
Location: 36.0799255, -116.6767426
End of Day 3: Pick a flat shelf at the bottom of the canyon, just past the side canyon that joins Sheep Canyon. The walls are high and steep. This spot is very secluded and the view of the night sky past the rock walls is unforgettable. From Day 4's camp, hike west through an open, flat area of Sheep Canyon. After exiting the canyon and hiking down the alluvial material, walk out onto the salt pan.
DVN028
Location: 36.090435, -116.7351151
Cache
DVN029
Location: 36.1435585, -116.8582306
After hiking northwest for 8 miles from Badwater Road (a few hundred feet below the sea) over flat and salty terrain, turn right and walk north along West Side Highway. This is a seldom-traveled dirt road with a few unreliable springs: Shorty's Grave and Bennett's Last Stand.
DVN030
Location: 36.3069649, -116.940361
End of Day 4: This is also a cache site. Park rules dictate backpackers must camp 2 miles away from West Side Road. Though this route cuts across alluvial material to Day 4's camping spot, turning left off West Side Road onto Trail Canyon Road makes for an easier route. The next day, leave camp and walk down a rutted, 4WD road until it intersects with West Side Road.
DVN031
Location: 36.3213425, -116.8889313
Head north on West Side Road. The Panamint Mountains are to the left; Amargosas to the right. Continue through Middle Basin, which looks like a small, frozen lake.
DVN032
Location: 36.4290276, -116.9241486
Reach Corduroy Cross, an old settler's crossing. From here, walk toward the transmission lines to the north that run from Furnace Creek to Stovepipe Wells. Follow the telephone lines as they bend northwest toward the base of Tucki Mountain.
DVN033
Location: 36.5101128, -116.9936066
End of Day 5: Camp at a flat spot on the eastern base of Tucki Mountain, near Cottonball Marsh. The marsh is a shallow pool of salty water with polygonal salt formations beneath it. Begin Day 6. From camp, hike north-northwest over alluvial material. Detour around small washes, losing the transmission lines in the meantime. Climb more than 600 feet up a steep grade to I-178.
DVN034
Location: 36.6104622, -117.0831299
Head towards two large mounds near the road. Cross I-178 and walk towards the dunes to the west. After checking out the dunes, rejoin the road and follow it to Stovepipe Wells Campground.
DVN035
Location: 36.6067581, -117.1465836
End of Day 6: Reach Stovepipe Wells Campground, the only designated camping spot on this thru-hike. A sign notifies travelers that they are at sea level. Fires are permitted here. There is also a general store, gas station and a motel with $4 showers. The ranger station is next to the general store. From Stovepipe Wells Campground, head northwest towards a major alluvial fan and Marble Canyon, about 8 miles away. Both features are very noticeable. Walk through a low dune and then climb the fan, using the washes as routes into the canyon's mouth.
Ibex Hills
Location: 35.7297935, -116.3891602
Flowers
Location: 35.8525352, -116.4449463
Wildflower
Location: 35.8617859, -116.4441757
Salsberry
Location: 35.9272156, -116.428215
Gold Valley
Location: 36.0215454, -116.622879
Valley Floor
Location: 36.0828171, -116.707077
Salt Pan
Location: 36.2383194, -116.8838882
Trail Canyon
Location: 36.3033676, -116.9207916
Panamints
Location: 36.3693275, -116.9092941
Coyote
Location: 36.5317078, -117.0054245
Dunes
Location: 36.6094649, -117.1094513