Benton MacKaye Trail: GA 60 to Skeenah Gap, Section 3
Sharing the same tread as the Duncan Ridge Trail to Rhodes Mountain, this 6.1-mile section of the Benton MacKaye Trail passes intermittent overlooks on a short-but-challenging ridgeline trek.
Heading out the door? Read this article on the new Outside+ app available now on iOS devices for members! Download the app.
This 6.1-mile section of the Benton MacKaye Trail (BMT) begins with a climb to Wallalah Mountain, sharing the same path as the Duncan Ridge Trail (DRT). Blue blazes mark the DRT until it splits with the BMT just south of Rhodes Mountain. This is a classic Appalachian ridge trek with numerous short summit approaches of peaks and knobs and very few respites from steep climbing or descending.
The trail is very well-marked and well-maintained throughout (and scattered with some campsites). In summer, you'll hike under a heavy tunnel of tree canopy (a mix of oaks and hardwoods). When the trees do open at the occasional overlook points, they reveal far-reaching views of Chattahoochee National Forest and the Blue Ridge peaks of north Georgia.
Note: Water is limited on this section; the best source may be at a campsite beyond Licklog Mountain, 3.5 miles in. Avoid taking water from Little Skeenah Creek near the start of the hike; runoff from a chicken farm just upstream makes it an undesirable source.
View more section hikes along the Benton MacKaye Trail at backpacker.com/destinations/category/2731.
Info: Benton MacKaye Trail Association
-Mapped by Scott Sanders, GroundedGraphics.com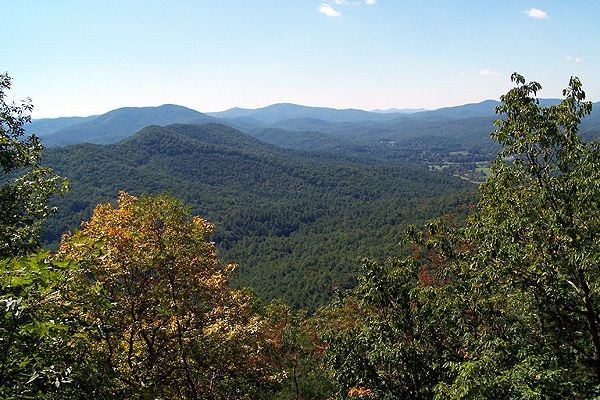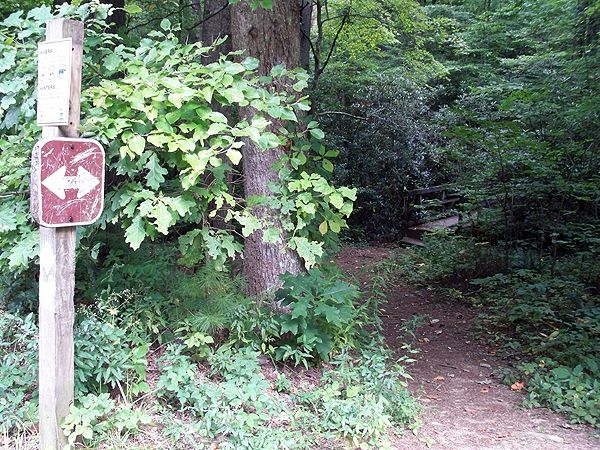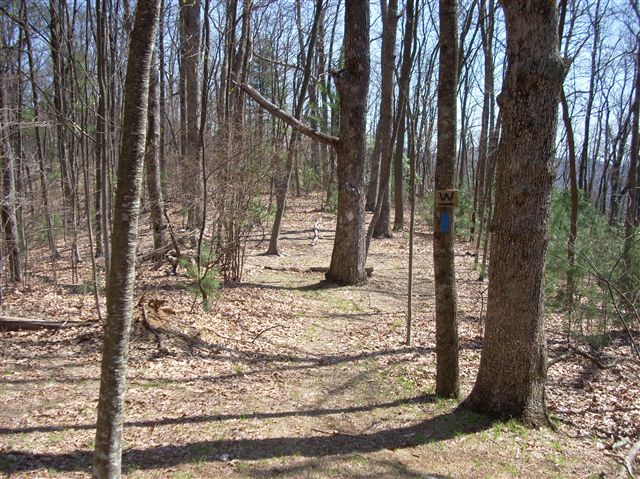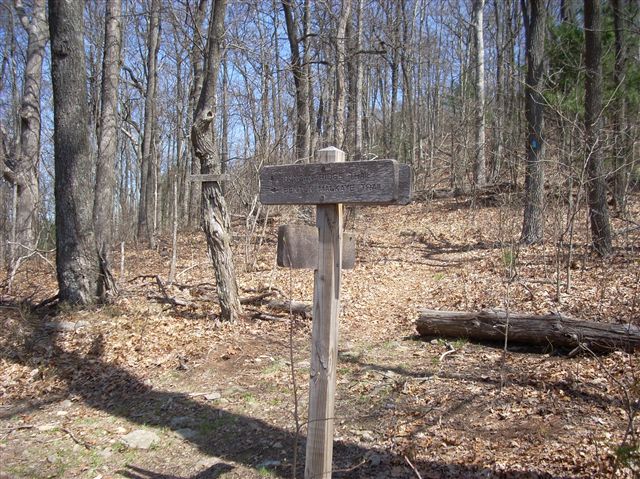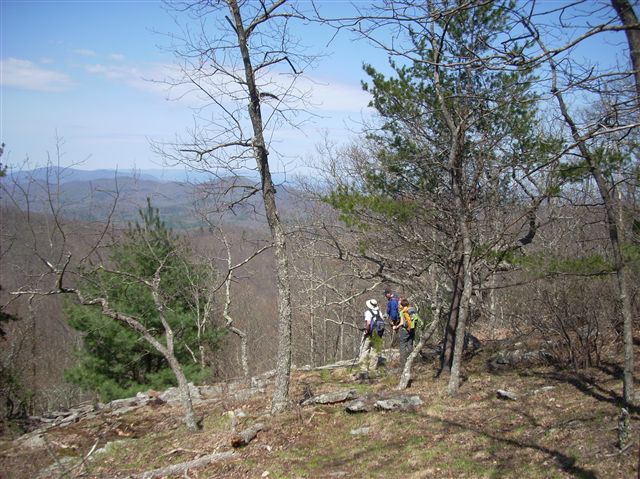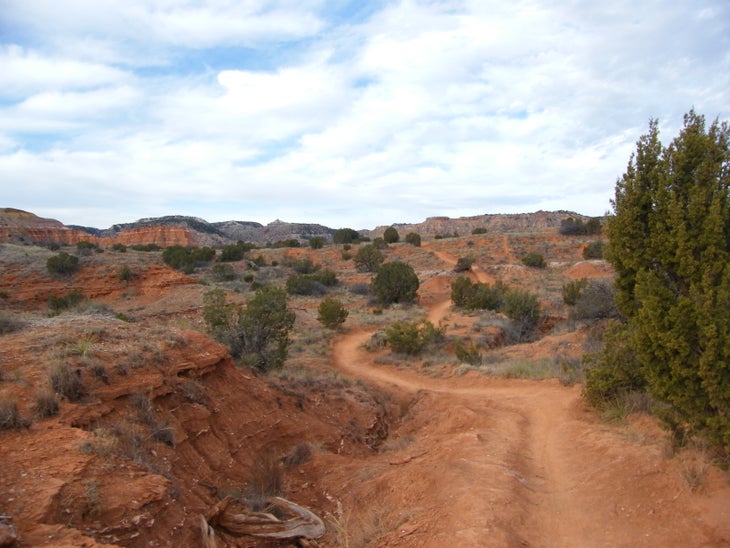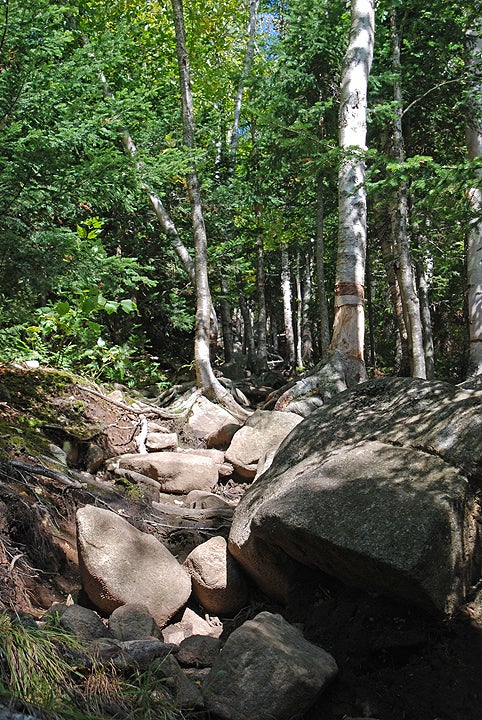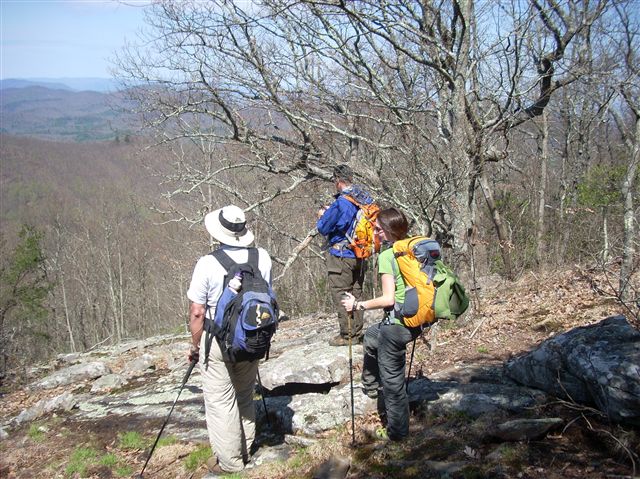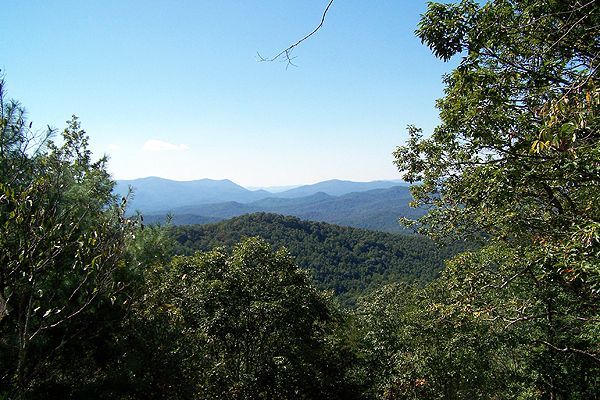 Trail Facts
Waypoints
BMT027
Location: 34.7660484, -84.1642456
Hike north from GA 60; follow the white diamond blazes.
BMT028
Location: 34.7668419, -84.1643372
Turn left @ 3-way junction.
BMT029
Location: 34.7728462, -84.1592712
Go straight @ a 5-way intersection; keep an eye out for for the white diamond blaze to make sure you're on the right track.
BMT030
Location: 34.77813, -84.1568613
At this slightly confusing spot, the trail makes a hard right and heads uphill. Ahead, you'll tackle two more switchbacks on a 500-foot climb up to the spine and summit of Wallalah Mountain.
BMT031
Location: 34.7766838, -84.1548462
Nearing the spine of Wallalah Mountain, the trail passes a scenic overlook to the south.
BMT031
Location: 34.7812119, -84.1516342
Follow the trail as it makes a sharp U-turn to the left and descends a short stretch before jogging back east along the north ridge of Wallalah (marked with blue blazes).
BMT032
Location: 34.781765, -84.1438141
Continue straight @ 4-way intersection across an old logging road. This stretch of the trail through thick green tree canopy is classic Appalachian ridge hiking.
BMT033
Location: 34.7813072, -84.138031
Turn left @ 3-way junction.
BMT034
Location: 34.7847301, -84.1308117
Licklog Mountain: This heavily wooded summit doesn't offer much in the way of far-reaching views, though there is a campsite here.
BMT035
Location: 34.7880898, -84.1278687
The trail arrives at a medium-sized campsite (room for 5-6 tents) with a fire-pit. Down the hill to the right is the first usable water source.
BMT036
Location: 34.7946602, -84.1246426
Bear right on the Duncan Ridge Trail to reach the summit of Rhodes Mountain (you'll find a scenic overlook and a campsite).
BMT036
Location: 34.7954826, -84.1242523
Turn right to continue to the top of Rhodes Mountain. To continue on the BMT, backtrack to Waypoint 35 and turn right.
BMT037
Location: 34.8065096, -84.1402048
Turn left @ T-intersection under the powerlines.
BMT038
Location: 34.8062321, -84.1407788
The section hike ends at Skeenah Gap.
Wallalah View
Location: 34.7766759, -84.1546726
Looking south on the route up Wallalah Mountain.
White Diamond Blazes
Location: 34.7699242, -84.1644745
Water Source
Location: 34.7882195, -84.1277432
Follow the W to the water source by this campsite northeast of Licklog Mountain.
The BMT/DRT Split
Location: 34.7946778, -84.1245031
View from Rhodes
Location: 34.7959377, -84.1237843
Along the Trail
Location: 34.7774779, -84.1570544
Along the trail up to Wallalah Mountain.
Trail View
Location: 34.7772399, -84.1552949
The shared treadway of the Duncan Ridge Trail and the BMT.
Rhodes Mountain Overlook
Location: 34.7959201, -84.123956
Scenic Overlook
Location: 34.7954179, -84.1252971
A scenic overlook to the south on the western face of Rhodes Mountain.