Atlanta, GA: Raven Cliff Falls
Waterfalls, lush forests, and magnificent creekside views make this 5-mile out-and-back through Cliff Falls Wilderness a superb dayhike in northern Georgia.
Heading out the door? Read this article on the new Outside+ app available now on iOS devices for members! Download the app.
Criss-crossing Dodd Creek, the Raven Cliff Trail treks along a gentle 5-mile out-and-back that accesses one of Georgia's hidden trail treasures. Start hiking west from the trailhead through a hemlock forest, crossing over Dodd Creek. In the summer time the banks of the creek are lined with white-blooming mountain laurel. Continue hiking past numerous streamside campsites, algae-plastered boulders, and stretches of small white-water cascades. Rhododendron, trout lily, and dog hubble shrub line the trail as it meanders along the creek toward its final destination: Raven Cliff Falls. This three-tiered set of cascades rushes through massive granite fissures before settling in a deep, dark pool. A broad table-top rock above the falls offers a serene and introspective lunch spot before trekking back down the creek to the trailhead.
-Mapped by Scott Sanders and Marcus Woolf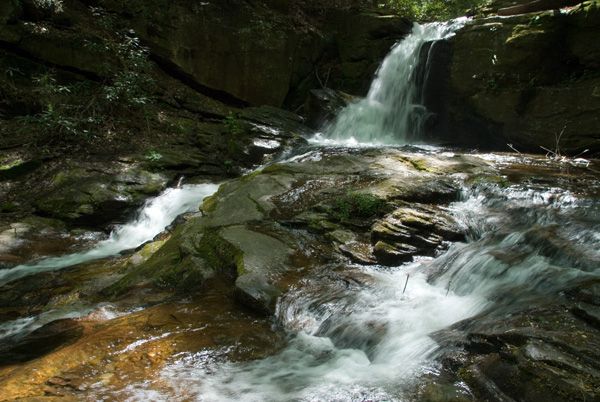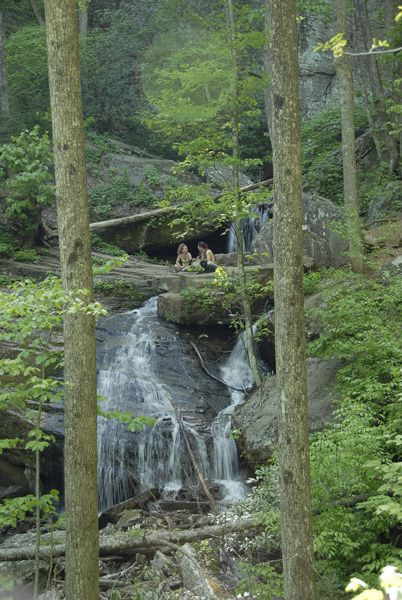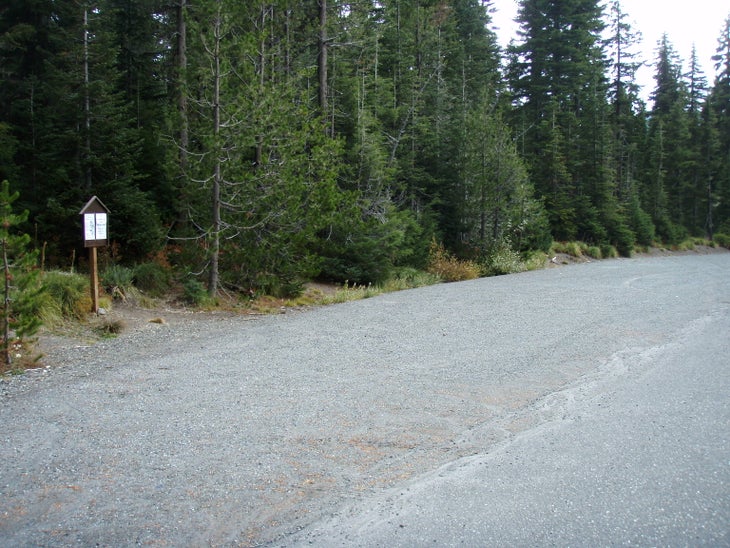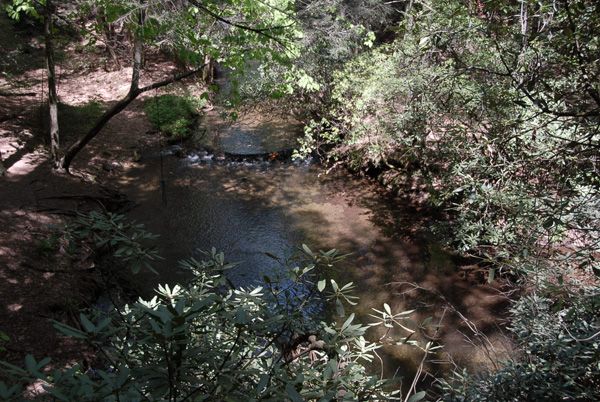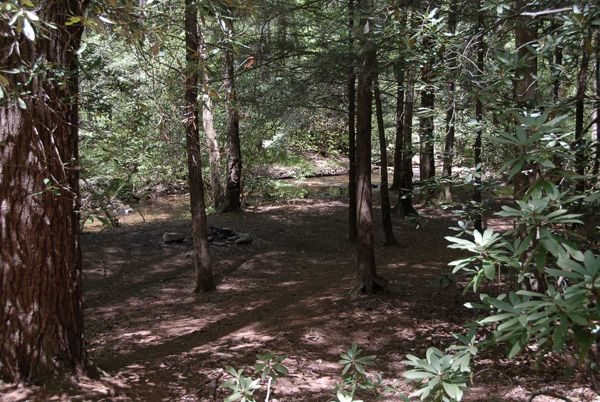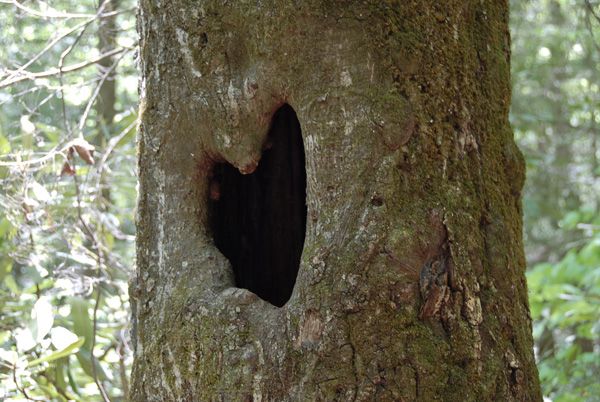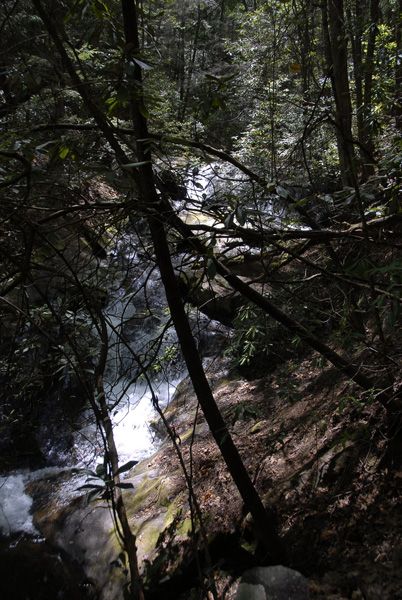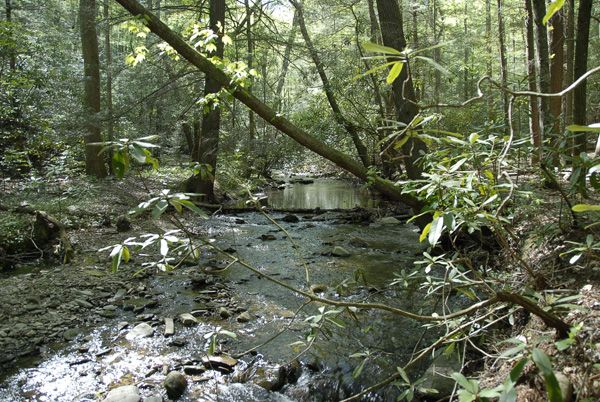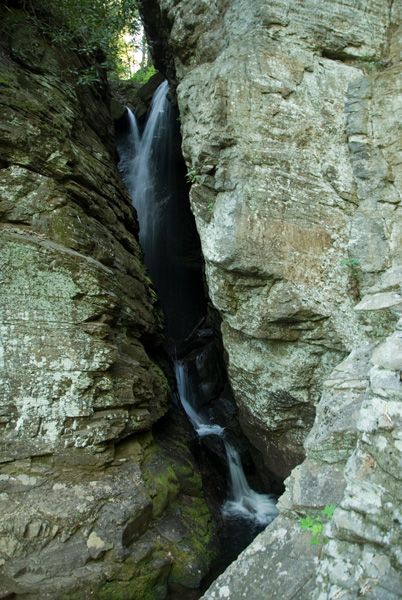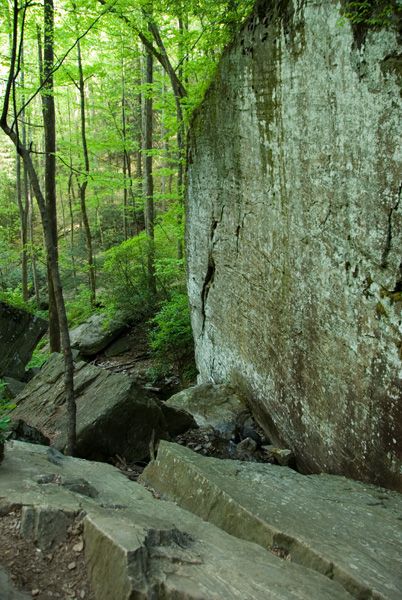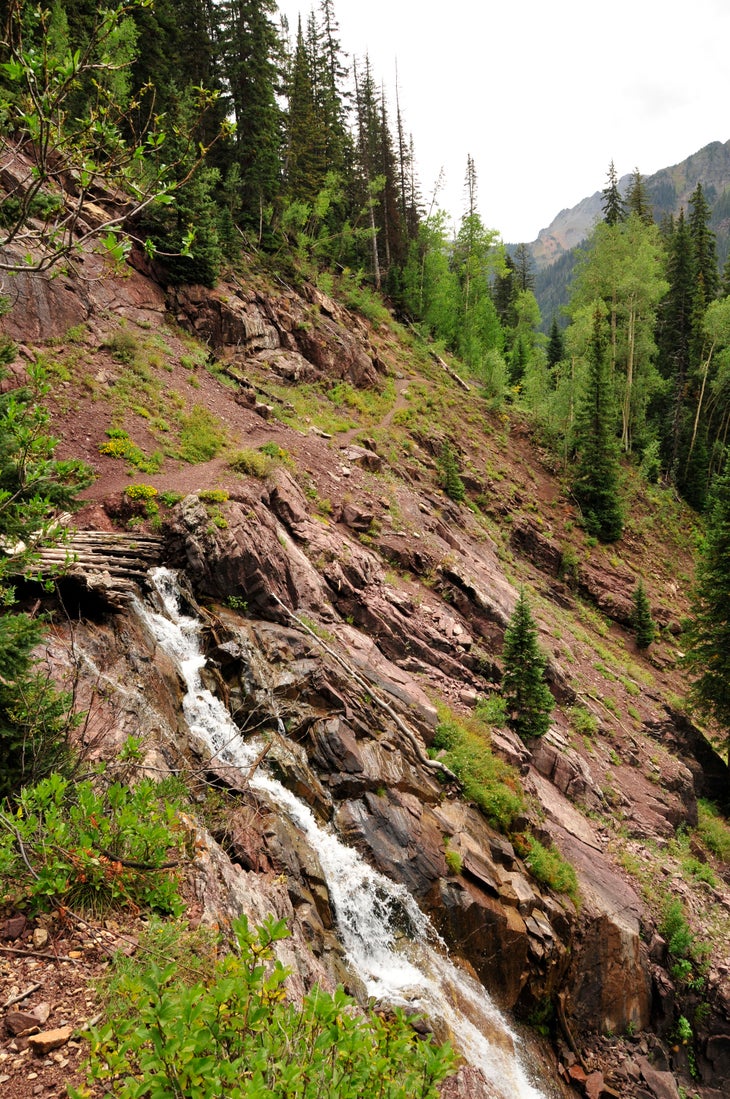 Trail Facts
Waypoints
RCT001
Location: 34.7099495, -83.7890625
Trailhead: From the west side of the lot, begin hiking on the Raven Cliff Trail through a shady, verdant hemlock grove. Just up the trail, continue straight at a 3-way intersection with a campsite to the right.
RCT002
Location: 34.7109451, -83.7914734
Cross Dodd Creek over a wooden bridge, and continue hiking northwest. In summer, creekside is covered with fragrant white blooms of mountain laurel
RCT003
Location: 34.7112122, -83.7936172
Tranquil Dodd Creek bursts into a series of whitewater stretches at the trail's first set of cascades.
RCT004
Location: 34.7131958, -83.7956314
The trail curves through rhododendron and early bloomers like trout lily, named for its mottled appearance and purple specks. Continue hiking alogn Dodd Creek, crossing on wooden bridges and passing creekside campsites and small falls.
RCT005
Location: 34.7179947, -83.8027878
A waterfall showers between algae-plastered boulders.
RCT006
Location: 34.7182884, -83.8055725
Listen for the muffled rumble of rushing water on your left; part branches for a view of crashing waterfall.
RCT007
Location: 34.7194862, -83.8109055
Trail deviates from the creek to ascend low ridge amid ferns and dog hubble shrubs
RCT008
Location: 34.7223167, -83.8171387
Scenic riverside campsite sits in hemlocks; this is the largest campsite along the trail; and might have enough room for 20 tents or so. Continue on trail, crossing the stream at a small log bridge ahead.
RCT009
Location: 34.7230186, -83.8223038
Bear R @ Y-junction and ascend incline; as cliffs come into view, listen for guttural croaking of ravens.
RCT010
Location: 34.7232399, -83.8230667
A large table top rock is a perfect for spot for lunch or reflection once you've had your fill of the falls. This is not the final water fall: continue up a steep hill to the right towards the cliff face to find the final waterfall.
RCT011
Location: 34.72332, -83.8232803
Ascend rough path on R to scenic pinnacle; a fissure in 100-foot cliff guards a waterfall that crosses and topples over rock shelves. Retrace your route back to the trailhead.
Rushing Falls
Location: 34.717907, -83.8028183
Table-top Rock
Location: 34.7232246, -83.8230591
Trailhead Parking
Location: 34.7100143, -83.7892151
Dodd Creek
Location: 34.7109489, -83.7909851
Streamside Campsite
Location: 34.7108536, -83.7922516
Heart-shaped Hole
Location: 34.7112083, -83.7938385
Falls Through the Trees
Location: 34.711689, -83.7945175
Creek View
Location: 34.7198296, -83.8125
Narrow Falls
Location: 34.7232323, -83.8231812
Rock Face
Location: 34.7234383, -83.8233337
Waterfall
Location: 34.7179527, -83.8027649