Trail Potatoes
Do the hard work at home, then carry this luxurious meal base for a fun, easy first-night treat. We've given you four variations, but the trail potatoes possibilities are endless.
Heading out the door? Read this article on the new Outside+ app available now on iOS devices for members! Download the app.
Basic Instructions
At home
Boil a few small russet potatoes (about 2 per person) in a large pot. When the potatoes can be pierced with a fork yet remain firm in the center (about 15 minutes), scoop them out and drop them into an ice bath to cool for at least 20 minutes, adding more ice as needed (cooling the potatoes quickly will help them keep longer). Dry potatoes thoroughly. If you'll be warming them in a campfire, wrap in parchment paper, and then double wrap in aluminum foil.
In camp
Campfire method
Once your fire has burned for about 20 minutes, create a bed of coals and set potatoes in the center, building coals carefully around them. Top with a generous amount of gently burning wood (forearm-size pieces are ideal) and allow potatoes to reheat for about 15 to 20 minutes.
Pot method
Cover potatoes with water and bring to a boil, cooking for about 3 to 5 minutes, until they are tender in the center.
Toppings bar
Reheat your potatoes, split down the center, sprinkle with salt and pepper, then top with the combo of your choice.
Chili Taters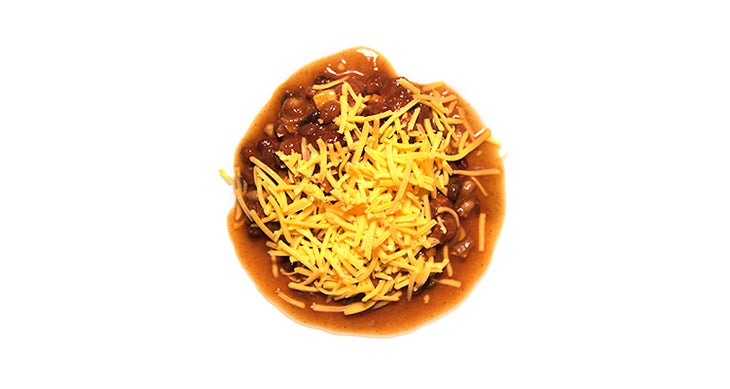 ¼ cup dehydrated chili (rehydrate with boiling water)
¼ cup shredded cheddar cheese
Breakfast
2 Tbsp freeze-dried eggs, prepared according to package directions
2 Tbsp bacon bits
Pro tip: smear potato with butter first.
Sierra Style
(2 servings; use 4+ potatoes)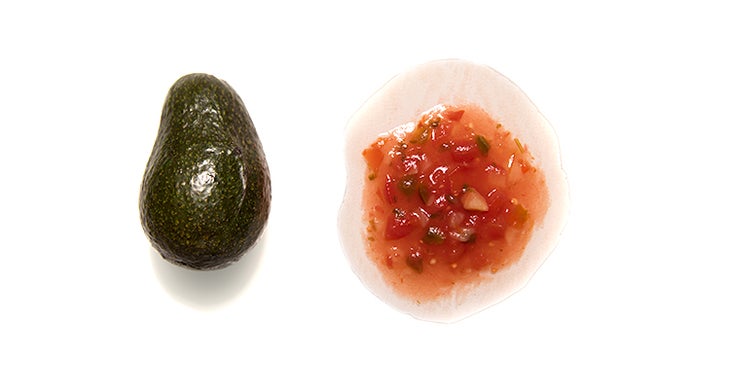 1 whole avocado, sliced
1 small can of salsa
Cheese Lovers'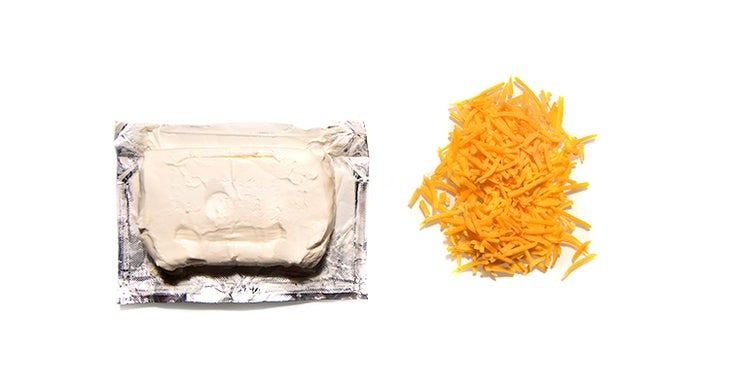 1 oz. cream cheese
¼ cup shredded pepper jack or Mexican cheese blend
Stuff potato with cheeses and top with pepper. Carefully close potatoes and rewrap in foil. Let sit for several minutes to allow cheese to melt.