The Manual: Win a Camp Cookoff
Ideal appetizers, perfect wine pairings, desserts, and advanced techniques.
Heading out the door? Read this article on the new Outside+ app available now on iOS devices for members! Download the app.
SERVE A LIGHT APPETIZER

Set a winning tone with these herbed pesto rolls. "The fact that they're hot and fresh goes a long way," says Dylan Cardiff, a San Francisco gourmet food blogger and avid backpacker.
In the morning: Mix 1/2 cup sourdough starter ($6, breadtopia.com), 1/2 cup warm water, 2 cups flour, " cup cornmeal, 1 tablespoon olive oil, and 1 teaspoon salt in a bowl. Sprinkle flour on the inside of a pot or frying pan and knead dough on it for three minutes, adding 2 tablespoons of fresh thyme and 1 tablespoon of fresh rosemary as you knead. Place in a lightly oiled pot and stash in your pack until dough doubles in size (about four hours in warm weather, but it can take up to eight when it's cold). Note: This is a great recipe for layover days or evenings when you reach camp early.
Meal time: Punch dough down and shape into rolls. Spread with pesto and sprinkle with grated Parmesan cheese; bake 10 to 15 minutes in a backpacker's oven. Makes 8 to12 rolls, depending on desired size.  Next Page–Wow the Judges and Pair the Perfect WineWOW THE JUDGES
Derek Sullivan, a double winner at BACKPACKER's last camp cookoff (September 2004), shares his secrets.



Don't get carried away with untested ingredients or cooking methods.



Adapt home-cooked meals by substituting pack-friendly ingredients and adjusting techniques—such as shepherd's pie with instant mashed potatoes, dried veggies, and dehydrated ground beef.
Practice preparing the meal at home a few times, using only your camp stove and cookware, to fine-tune details.
PAIR THE PERFECT WINE

Grilled trout Riesling, gewurztraminer

Hearty chili Malbec, Shiraz

Grilled steak Cabernet sauvignon, Shiraz

Pasta with red sauce Pinot noir, Sangiovese, Beaujolais

S'mores Muscat, reserve port
Try: PlatyPreserve wine carrier ($13, platy.com)
Next Page: Desserts and Advanced Techniques
DESSERTS: Finish strong (and sweet)

Don't let the final course be an afterthought: Reach gold-medal territory with a rich grand finale. Try one of these proven winners:

Bananas Flambé

Tiramisu
MASTER ADVANCED TECHNIQUES
Poach fish on a camp stove

Add your favorite poaching liquids to a large pan or skillet (try water + white wine + dried onions and carrots, or water + thyme + fennel seeds + lemon zest); liquid should be about one inch deep. Bring to a slow simmer, then add fish fillets. Cover and cook 10 to 12 minutes, keeping liquid at a simmer (don't let it reach a full boil!), until fish is opaque and flakes easily. Remove from pan and boil remaining liquid until thickened; serve over fish. Tip: Use a stove with precise temperature control, such as the Optimus Crux Lite ($40, optimusstoves.com).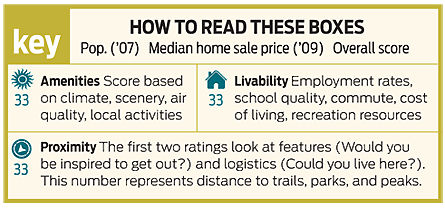 Grill gourmet steak on a campfire

At home, marinate half-inch-thick flank steaks (try minced garlic, dry mustard, and whisky) in a zip-top bag, freezing overnight. At camp, before starting a fire, create a stable platform for your grill using four large rocks. Build a fire and let it burn down to hot coals. Place a lightweight grill (such as Open Country's Backpacker's Grid; $15, rei.com) on rocks—it should be six to eight inches above the heat. Put thawed steak on the grill and cook to taste, flipping once.