Make a Tyvek Groundcloth for Your Tent
Save money (and weight) with this tent-saving DIY trick.
Heading out the door? Read this article on the new Outside+ app available now on iOS devices for members! Download the app.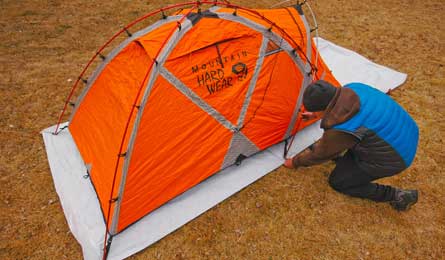 Prolong the waterproof characteristics of your tent floor by making a simple, inexpensive groundsheet out of a common construction material called Tyvek.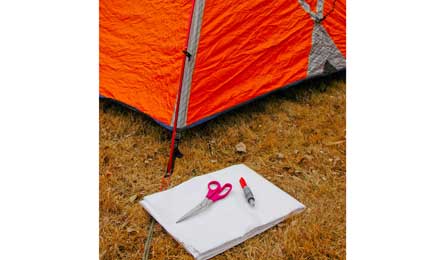 You'll need: Your tent, with the floor pitched tightly. Scissors, a waterproof marker, and a sheet of Tyvek.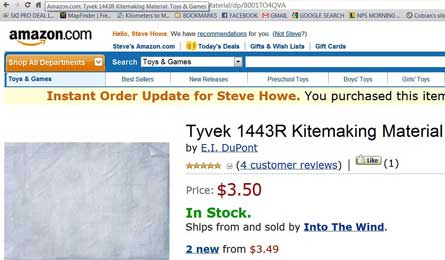 The form of Tyvek used for vapor barriers in building construction is heavy, and stiff. Look for Type 1443R Tyvek, which is used in disposable clothing for hazardous waste use…and high-tech kite making. You buy it by the linear yard.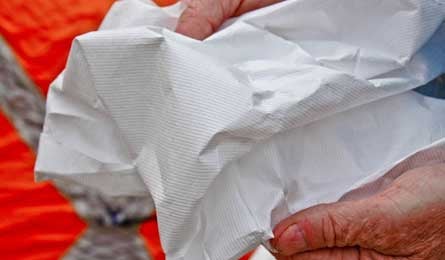 Type 1443 Tyvek resists tearing, punctures and dirt, but is soft and cloth-like, with visible patterning in the non-woven fabric.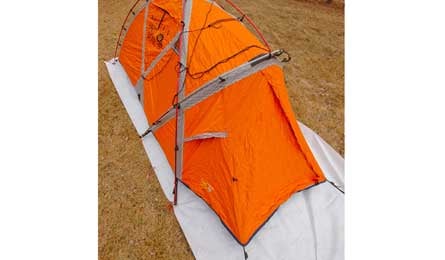 Stake your tent enough to stretch the floor out fully. Slide the Tyvek underneath and spread it out flat. Note: Tyvek works best for rectangular tent floors, because it only comes in 60-inch widths.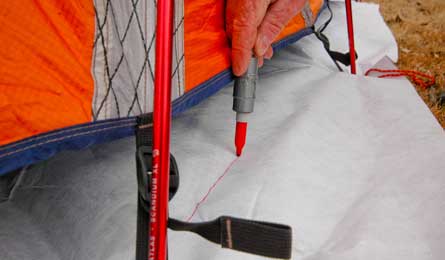 Trace around the tent perimeter, holding your waterproof marker vertically.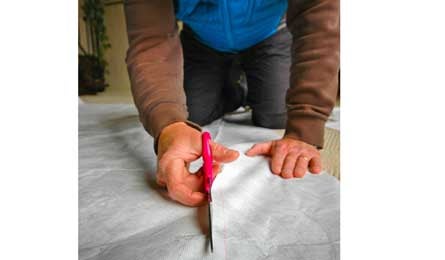 Cut around the tent perimeter outline with scissors. Important: Cut one to two inches inside the traced line.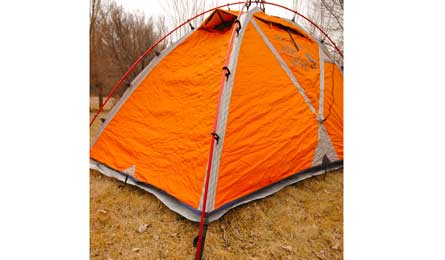 When finished, your groundsheet should be slightly smaller than the outline of your tent and tent's rainfly. This keeps tent floor abrasion minimal, and also prevents water from pooling on the groundsheet.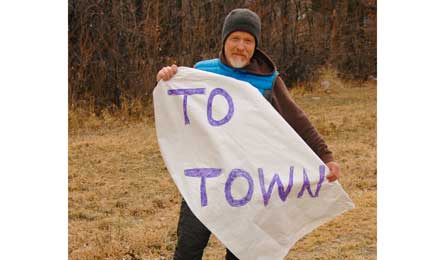 White Tyvek takes marker ink well, so you can use it to write down route details, make impromptu maps, SOS signals, or hitchiking signs.


Photos & Text: Steve Howe