Level Up Your Winter Hiking With These 4 Snow Anchors
Looking to climb some glaciated peaks this winter? These snow anchors will keep your rope team secure above drops or high-angled slopes.
Heading out the door? Read this article on the new Outside+ app available now on iOS devices for members! Download the app.
Whether you're scaling an icy glacier, performing a crevasse rescue, or looking for something to support you while hiking uphill through soft snow, you'll need a snow anchor. There are many different types, and they all work in specific environments and trail conditions. The ability to set up safe, structural snow anchors is a crucial skill for snow hikers and mountaineers. Check out which ones are best for the terrain you'll be crossing.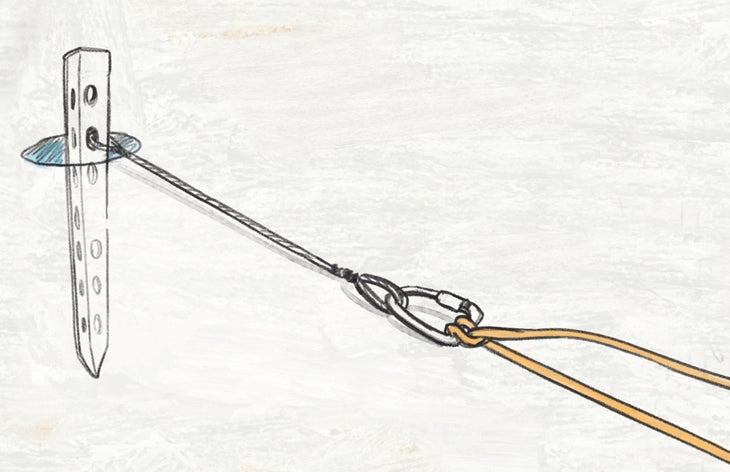 Picket
Best for: traverses, belaying, crevasse rescue
A picket is an 18- to 36-inch stake that works best in firm snow. Drive it in at a near-vertical angle on a mellow slope, or a 45-degree angle from the direction of pull on a steeper one. Attach your runner at the snow surface—any higher and it can pull the picket out.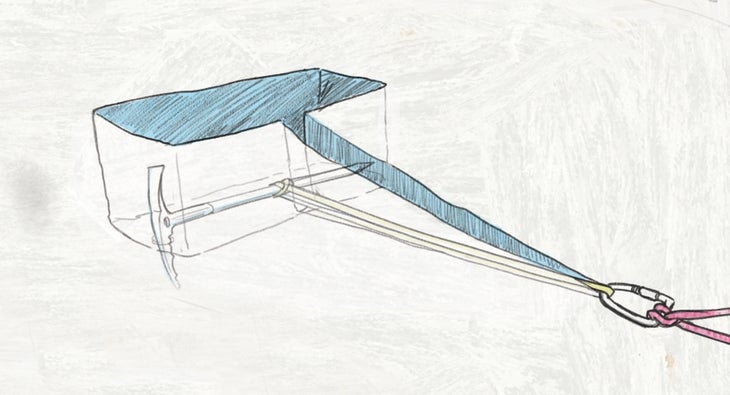 Deadman
Best for: hasty anchor-building, guying out a tent
Nearly any object buried in secure snowpack can make a deadman anchor, including an ice axe. Dig a trench at least a foot deep, perpendicular in the direction of pull. Attach a runner to the item's midpoint with a girth hitch, then put it in the trench. Cut a trench-deep slot facing downhill in the snow to allow access to the runner, then bury the anchor and stomp the snow to compact it.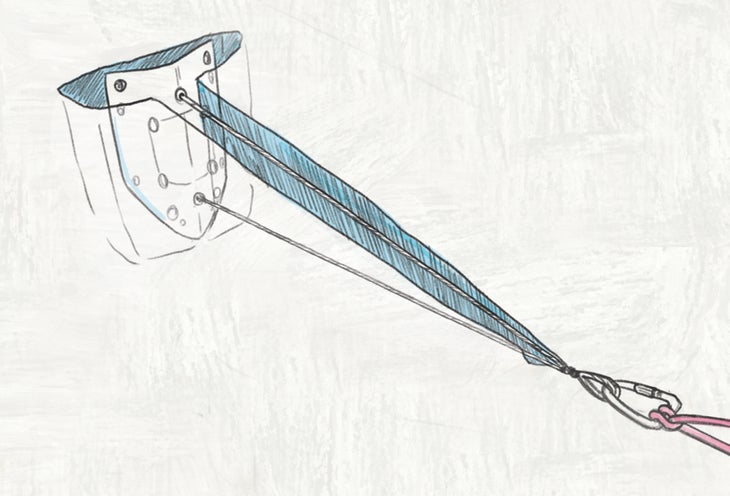 Snow Fluke
Best for: anchoring in soft snow
Snow flukes are metal plates designed to hold in unconsolidated snow. Bury the fluke with its metal cable running to the surface toward the load.
Tip: A fluke can come out if the load is not directly downslope from it, or if it tips too far forward or backward under strain.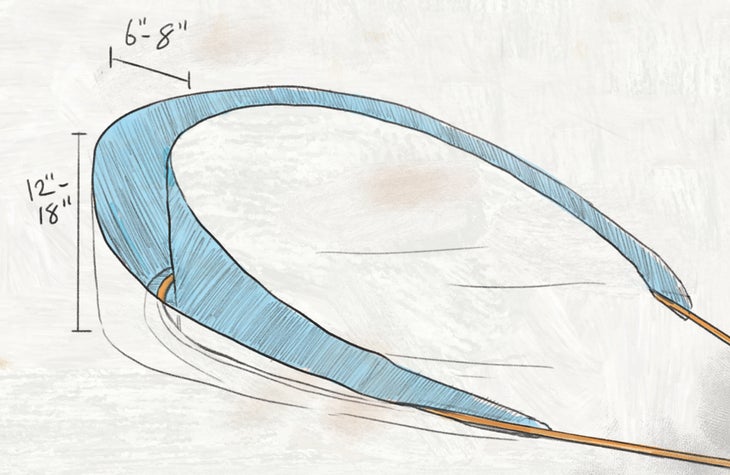 Snow Bollard
Best for: anchoring when you're short on gear
A bollard is a reliable anchor, through time-consuming to make. Dig a horseshoe-shape trench, with the open end downslope. It should be 12 to 18 inches deep and 6 to 8 inches wide. The bollard should be at least 3 feet across in hard snow, and up to 10 feet across the soft snow. Make sure the legs of the horseshoe trench don't meet, and mad the bollard's top with clothes or foam pads to prevent your rope or webbing from cutting through the snow.