Half Hitch as a Bowline Backtie
A half hitch is an overhand knot tied around departing cord. It's the simplest way to secure a bowline waist loop for critical uses like climbing.
Heading out the door? Read this article on the new Outside+ app available now on iOS devices for members! Download the app.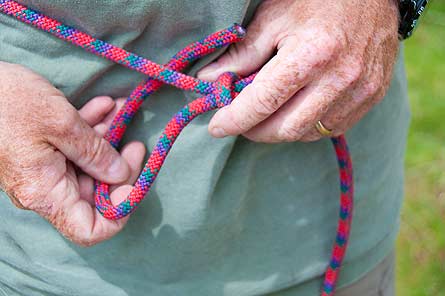 Start with a snugged-up bowline tied belt-tight around the narrowest part of your body.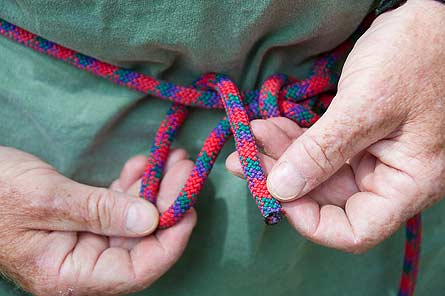 Take the free end and wrap it around a departing portion of the waist loop.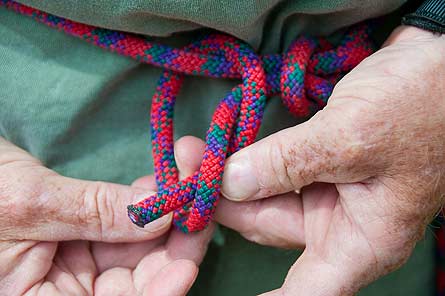 Insert the free end through the resulting loop – going AWAY from the knot.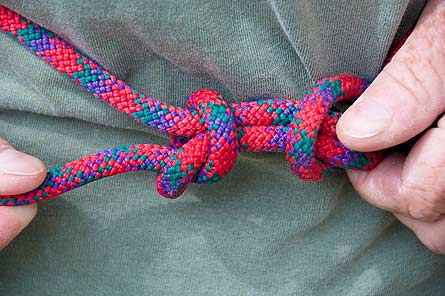 Pull it tight.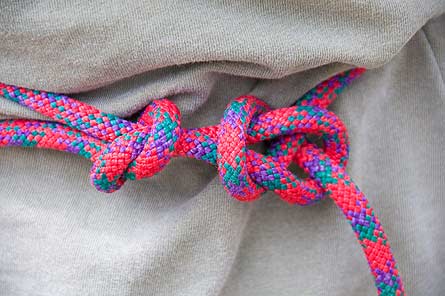 CAUTION: Always look closely at the result. The bowline should be an obvious bight of rope "choked off" by a loop to the standing end – NOT a slipknot with backtie.