Knot Tying: Tie a Quick Release Overhand Knot
A handy knot that's instantly undone for tie-and-go uses. It's also a key component of the trucker's hitch.
Heading out the door? Read this article on the new Outside+ app available now on iOS devices for members! Download the app.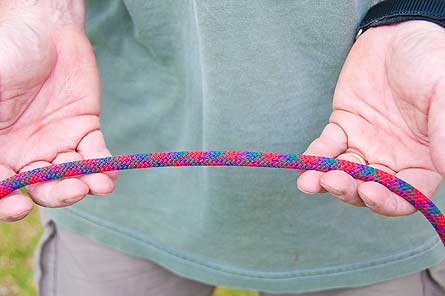 Hold a mid-portion of the rope in both hands.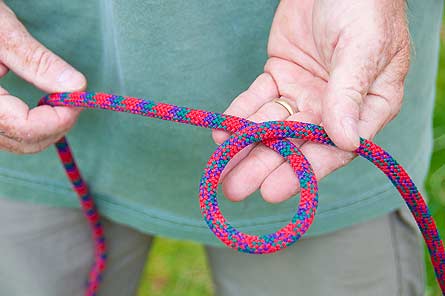 Twist a loop into the mid-rope section between your mitts.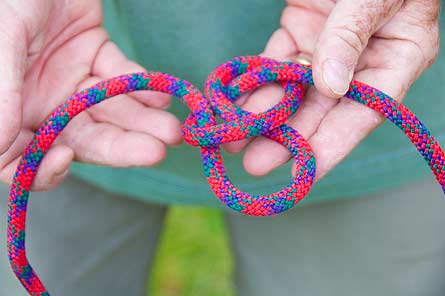 Take a bight of rope from either departing end and shove it through the loop. For most uses, put this bight into the free end of the rope.
Push the bight through and adjust to the desired length.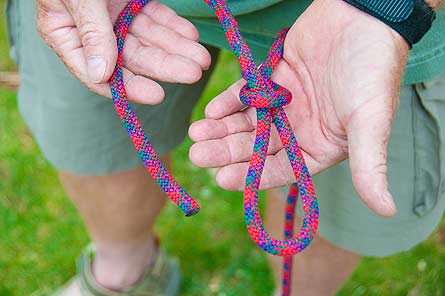 Tighten the knot down so the overhand knot portion chokes down on the bight to prevent slippage.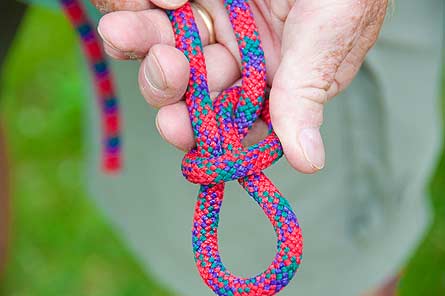 To release, just pull on the free end.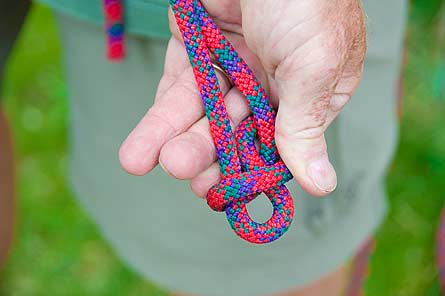 The bight comes through the knot and the whole thing unties.
Text and photos by Steve Howe
Need a primer on knot tying terminology? Click here.