See Wild Turkeys on These 4 Spectacular Hikes
They were nearly America's national bird. This November, celebrate the humble turkey in its natural habitat.
Heading out the door? Read this article on the new Outside+ app available now on iOS devices for members! Download the app.
We're not going to pretend that turkeys are the prettiest birds, or the most elegant. The big ball-shaped avians' warty-looking faces and floppy necks might be endearing if you're being generous; beautiful they're not. But if you're looking for an animal that's earned its association with bounty, you couldn't do much better. Wild turkeys and their ancestors have been strutting across the plains of what's now North America for more than 20 million years. Humans have been feasting on them since at least the end of the last ice age, with the bird figuring prominently in the cultures of Native nations from the Muscogee to the Navajo.
If you're used to seeing your turkeys plucked and frozen, spotting one of these big birds in the wild can be exciting—dare we say magnificent? Up your chances by tackling one of these four great hikes this fall.
Conecuh Trail, Conecuh National Forest, Alabama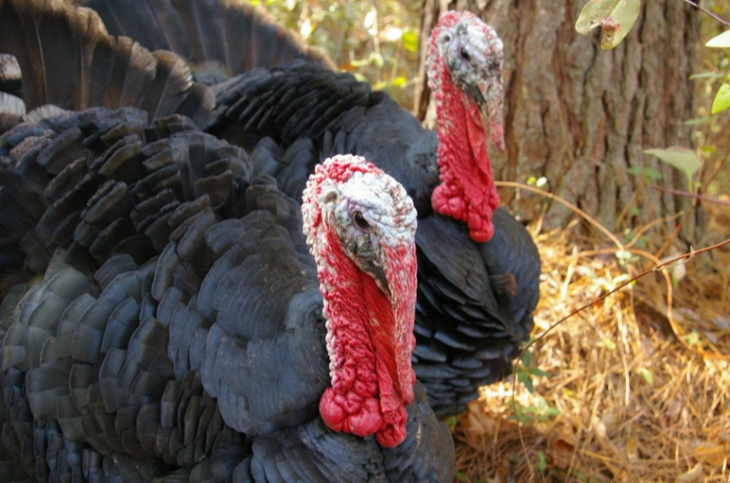 Scan for eastern wild turkeys near the Alabama-Florida state line on this 23-mile trek. Along the way, you'll wind through forests of native longleaf pines, splash through stream crossings, and ponds formed in limestone sinkholes. Highlight: the clear, cold waters at Blue Spring.
Gibbons Creek Wildlife Art Trail, Steigerwald Lake National Wildlife Refuge, Washington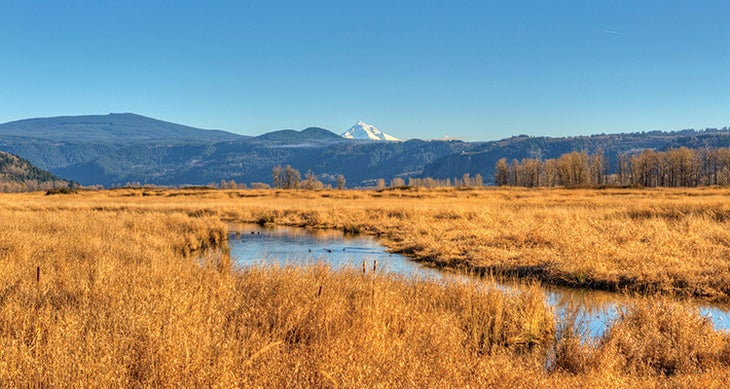 You won't just see birds here: Since in opened in 2009, this trail has also acted as an open-air gallery, giving hikers a chance to see sculptures under the watchful eye of Mt. Hood. Wander along a riparian zone, keeping an eye out for Merriam's wild turkeys, on this 2.4-miler. Note: Part of the loop is shuttered from October through April to protect migratory birds.

Willow Falls Trail, Willow Falls State Park, Wisconsin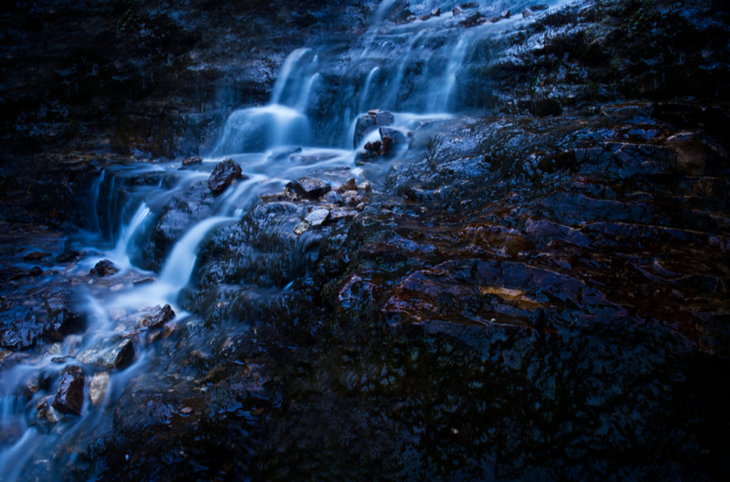 Honestly, the birds may not be the thing you remember the most about this trip through the midwestern forest. Instead, prepare to be captivated by the park's namesake falls, which form where the Willow River cascades into the St. Croix in a 45-foot series of drops. Keep an eye out for turkeys as you make the 2.3-mile trek to the main attraction.

Wolf Mountain Trail, Pedernales Falls State Park, Texas
You won't find any wolves on this trail: The name refers to coyotes, or "prairie wolves," whose nighttime howling punctuates the stillness at this Texas park. Keep an eye out for both them and their prey, Rio Grande wild turkeys, as you follow this 6-mile lollipop loop past clear, rock-rimmed springs and past wide-open viewpoints on this hill country ramble.
Originally published November 2015; last updated November 2021