How to Wash Dishes in Camp
No sink? No problem. Here's a step-by-step guide to backcountry dish scrubbing.
Heading out the door? Read this article on the new Outside+ app available now on iOS devices for members! Download the app.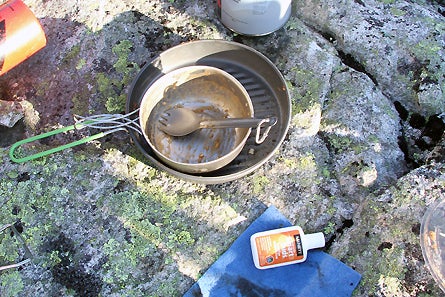 Just finished eating, and the dishes need doing. Get your soap and washing rag ready. Use a camping-friendly, biodegradable soap, such as McNETT Smart Suds shown here.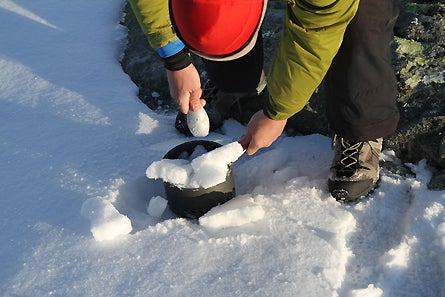 Begin by choosing your largest pot and filling it with water, or in the winter, with snow.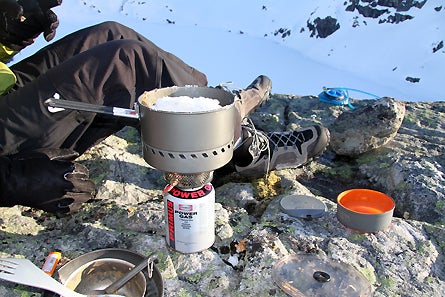 Heat the water over your stove until boiling. If you are melting snow, add a little water from your water bottle to the bottom so to prevent the pan from scorching and to help it melt faster.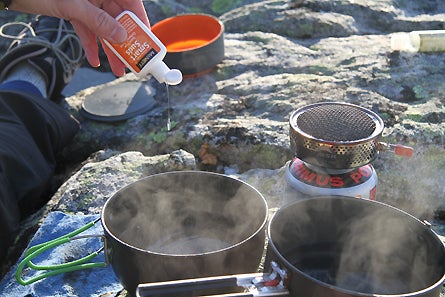 Split the heated water between two pans and add a small amount of soap to one of the pans. Let the water cool enough that you won't be burned by it.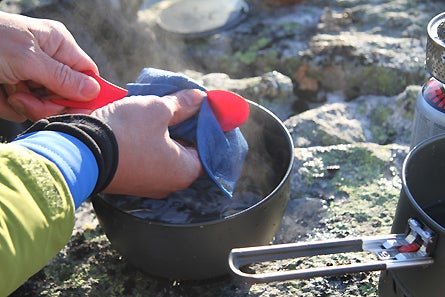 Wash each dish with the rag in the soapy water and then dip it in the second pan to rinse.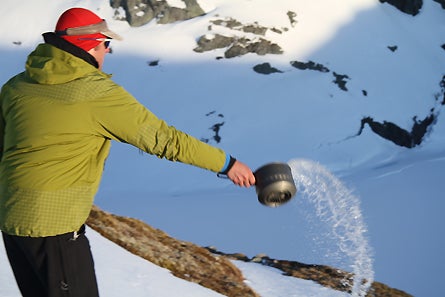 Strain out any food particles and carry them out in your trash bag. Scatter the used water at least 200 feet away from streams or other water sources.
Captions by Genny Fullerton, Photos by Katie Herrell