How To: Make a 2-Ring Retrievable Rappel Anchor
Leaving rappel slings behind gets unsightly - and costly - but this simple technique lets you take it all with you. (Caution: Carry extra slings and quick-links in case you snag irretrievably.)
Heading out the door? Read this article on the new Outside+ app available now on iOS devices for members! Download the app.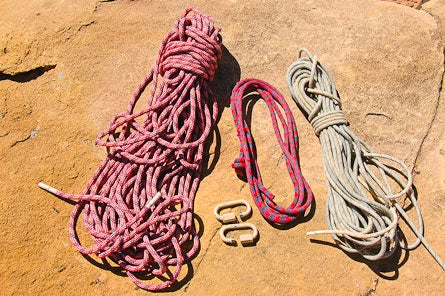 You'll need: A rappel rope (pink). A lighter 'pull cord' the same length (boot lace nylon to 6mm diameter). A 10-20-foot loop of rope or webbing, tied with a water knot (red). Two steel screw links called Quick links in 3/8ths or half-inch diameter.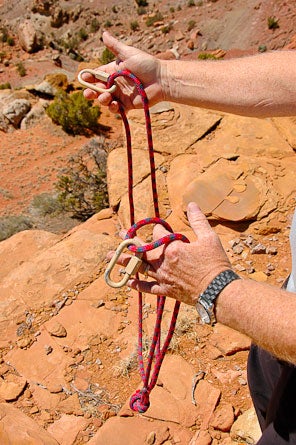 2) Attach the two quick links to the rope/webbing loop and twist their screw gates closed.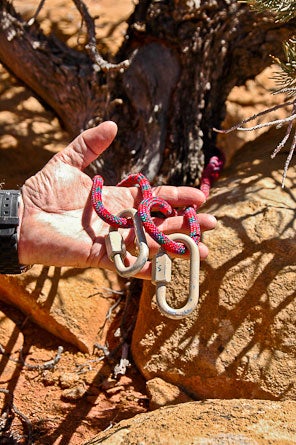 3) Put the loop around a stout tree, boulder or jammed log. Make sure the area is free of rope- and link-snagging obstacles.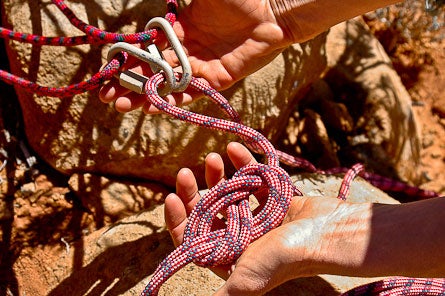 4) Thread the rappel rope (pink)Â through both quick links. Tie the free ends together.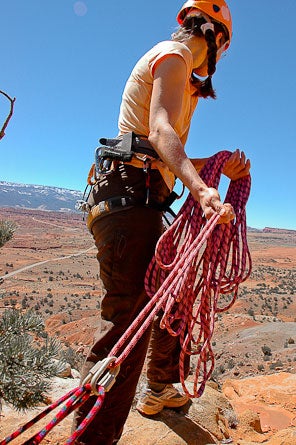 5) Coil the rappel rope and toss it off the cliff like a normal rappel.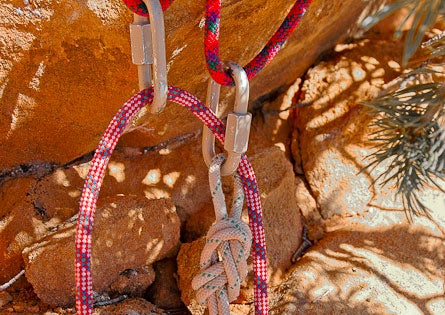 6) Attach the lighter pull cord to one quick link and close the gate, or tie the pull cord directly to one strand of the (red) anchor loop.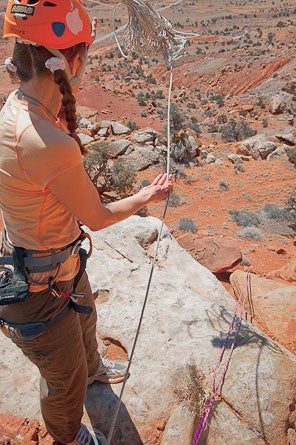 7) Coil and throw the pull cord, keeping it well separated from the rappel rope.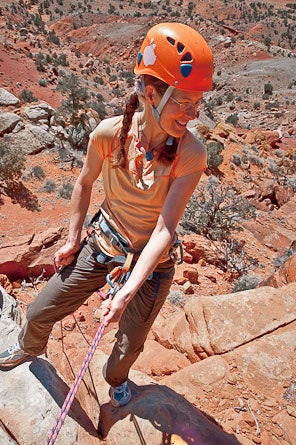 8) Rappel normally, while avoiding the pull cord.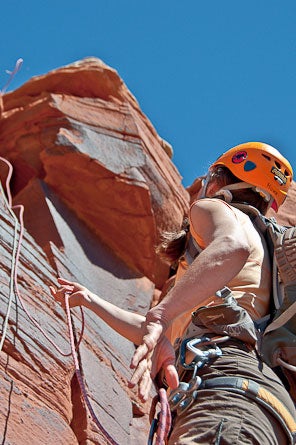 9) Retrieve the rappel rope normally, by untying the bottom knot and pulleying one end all the way free through the quick-links.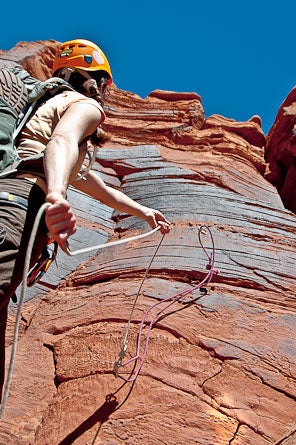 10) Retrieve the pull cord, sling loop and quick links. Watch out so the heavy links don't smack you. Proceed to your next rappel.
Photos by Jennifer Howe / howephoto.us Model: Julie Trevelyan