How to Build a Backcountry Bar Kit That Will Blow Your Friends Away
Can't decide on just one cocktail for your adventure? Put together a mobile backcountry bar kit.
Heading out the door? Read this article on the new Outside+ app available now on iOS devices for members! Download the app.
A hiker's bar kit is as personal as a pair of boots or a favorite baselayer. And although this kit will set the foundation for any kind of cocktail you want to take into the backcountry, we're going to show you how to put one together with all the fixings for whiskey served five different ways: a Hot Toddy, Manhattan, Upper Peninsula Black Maple Spice, Mint Julep, and whiskey neat.
First step in this endeavor is finding a toiletry kit or other sealable package within which to store all the necessary ingredients. Grab a set of travel organizers (Eagle Creek's Pack-it Specter Tech Sac Set is a good one) To properly prepare this mini-mobile bar for stocking, you'll also need the following:
The Gear
One reusable 3×5 zip-top bag (we like Stasher's)
The Ingredients
Once you have all necessary equipment, the bar will need to be stocked with the following ingredients. A little bit of prep at home will go a long way here whether sharing with friends or enjoying solo over several days:
8 oz. Whiskey (we like Stranahan's Colorado Whiskey)
½ oz. Vermouth
3 dashes Angostura Bitters
¾ oz. Simple Syrup (equal parts sugar and hot water)
5-8 mint leaves
1 individual packet of honey
2 slices of lemon
¾ oz. maple syrup
1 packet of black tea
1 cinnamon stick
2 cloves
Small piece of ginger, sliced
1 straw (optional)
At-Home Prep
Pour 8 ounces of whiskey into the 8 ounce bottle. In the three smaller bottles, combine vermouth and bitters in the first, simple syrup and mint in the second, maple syrup, ginger, cinnamon, and cloves in the last. Plan ahead so these ingredients have at least a day to infuse. Lastly add 2 lemon slices to the small zip-top bag and pack everything into the Stasher Kit.
5 Easy Backcountry Cocktail Recipes to Try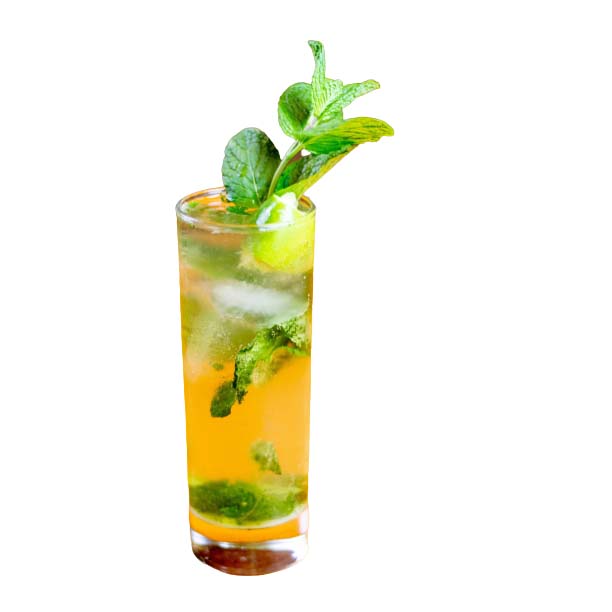 Hot Toddy: Heat 4 ounces of water, add honey, squeeze of lemon, and 1.5 ounces of whiskey. Stir to dissolve honey.
Manhattan: Add 1.5 ounces of whiskey to the smaller bottle containing the vermouth and bitters. Give a gentle shake to mix, and allow to chill slightly before enjoying (pack in snow or secure in a cold stream).
Upper Peninsula Black Maple Spice: Heat 4-6 ounces of water and brew black tea according to instructions. In a glass, combine tea, 1.5 ounces of whiskey, a squeeze of lemon, and contents of the maple syrup bottle. Stir until dissolved.
Mint Julep: Assuming its winter in your neck of the woods, find a nice clean patch of snow and pack a snowball to fit in your glass. Add 1.5 ounces whiskey to the small bottle containing the simple syrup and shake to mix ingredients. Pour over the top of the snowball and enjoy. Tip: Straw comes in handy here.
Whiskey Neat: It's a stretch to call this one a cocktail, but we love it all the same: Enjoy the remaining 2 ounces of whiskey straight out of the bottle or in a glass with a dash of water.