Camp Chef Makeover: Fix Your Boring Camp Cooking
Stuck in a ramen rut? Are your camp recipes ultralight but ultra boring? Does your food bag weigh more than you do? Our expert chefs solve these problems and more, with tips, recipes, and gear picks for 9 flood-flummoxed hikers.
Heading out the door? Read this article on the new Outside+ app available now on iOS devices for members! Download the app.
The Winter Hiker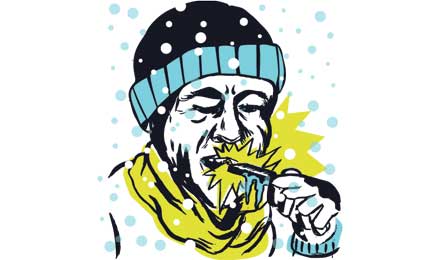 Stymied by frozen food "Due to the cold temps and short stops, I just eat a protein bar for lunch, but if I forget to put it in a pocket when breaking camp, the bar is hard enough to break a tooth," Bobby says. Get the Tips
Scurvy Guy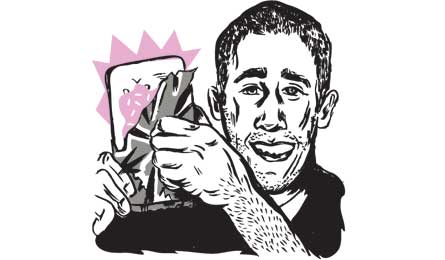 "My idea of fresh food is that I bought the Pop-Tarts that morning," Joel says, "so the only roughage I get is the gravel mixed in with my dehydrated potatoes. Fruit and veggies seem like a waste of weight since they have so much water and aren't filling." Get the Tips
The Herbivore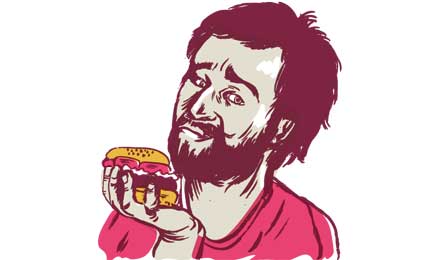 Protein deficiency leads to bonking "I don't like the taste of processed protein bars," says Nathan, a vegetarian. "And I'm not a fan of fake meat. One of the most revolting camp meals I've ever eaten was canned beans and textured soy protein chunks." Get the Tips
The Foiled Foodie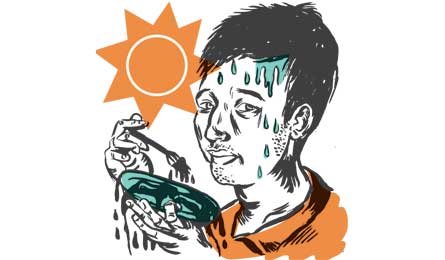 Spoiled food, spoiled trip "I've had bad luck with food rotting on summer trips," Joe says, "so I eat mostly out of pouches, which doesn't provide a culinary incentive for my wife to backpack with me. I'd love to include fresh food that doesn't spoil or melt." Get the Tips 
Mess Sergeant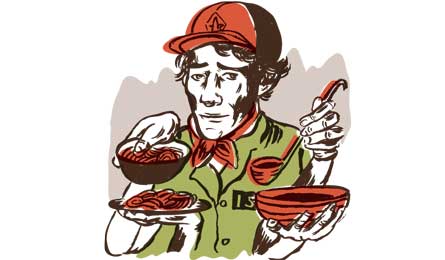 Often cooks for a dozen friends, meaning heavy loads and bland meals "I simplify meals to save weight and time. They're high-calorie but lack spices and protein," Will says. "For portion sizes, I err on the side of too much and end up cursing my behemoth pack." Get the Tips
Mr. Heavyweight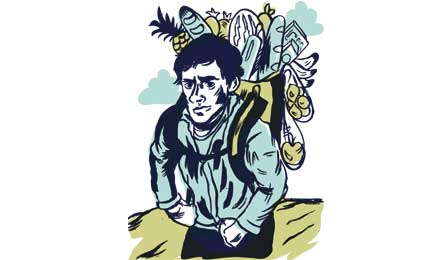 "Everything plus the kitchen sink" syndrome "For years, I've tried to make more and more complex dishes on the trail," says Matt. "Unfortunately, my pack has gotten heavier and heavier. It often weighs 45 pounds for a weekend trip, with 20 pounds of that being food. By the time I get to camp, my feet are so sore and I'm so tired, I don't even have enough energy to cook." Get the Tips
7-Eleven Shopper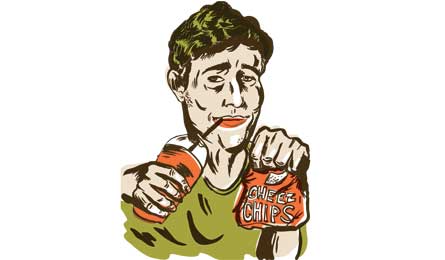 Fast-food junkie prone to trailside bonking "I like to buy easy food and snacks at the gas station on my way to the trailhead," Paul says. "I usually decide to head into the backcountry at the drop of a hat. Food is an afterthought—the goal is to get out." Get the Tips
Lady Blah-Blah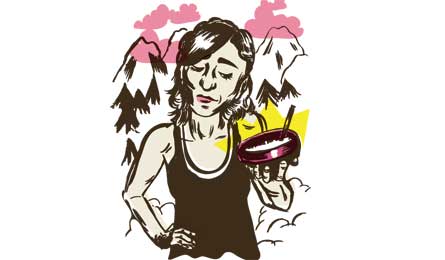 "I am something of a one-pot wonder," says Nicole. "I eat the same breakfast every day [oatmeal] and have about three dinners in my rotation, mostly mac 'n cheese. I would love to learn how to jazz up my traditional backcountry menu." Get the Tips
Mr. Lite, Fast, & Drab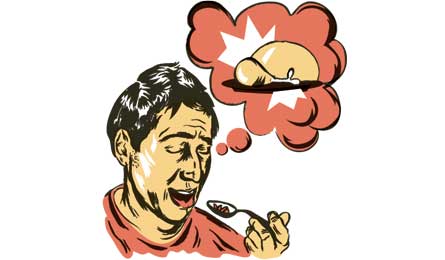 "When on an extended backpack [he thru-hiked the AT in 1998], I stick to very lightweight food," says Steven. "I usually have oatmeal for breakfast—often five days in a row—beef jerky and goldfish for lunch, ramen, Lipton Noodles, or a Mountain House for dinner, and GU and Clif Shots for snacks." Get the Tips