The 10 Best Beer and Backpacking Food Pairings
Be your own beer master with this guide to matching trail meals to craft brews.
Heading out the door? Read this article on the new Outside+ app available now on iOS devices for members! Download the app.
The 10 Best Beer and Backpacking Food Pairings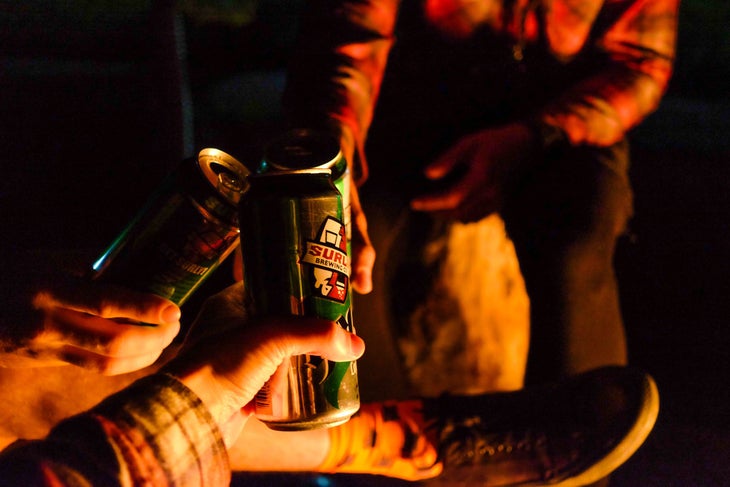 There are two kinds of hikers: those who pack light, are fully prepared and make good decisions, and those who would leave their tent behind to fit a couple of beers in their pack. But whatever your level of commitment to a beery lifestyle, there's no denying the appeal of a cold one at the end of a long day. Make the most of your trail beer with these ten perfect backpacking food pairings that range from GORP to gourmet.
Beef jerky hash with Maduro Brown Ale, Cigar City Brewing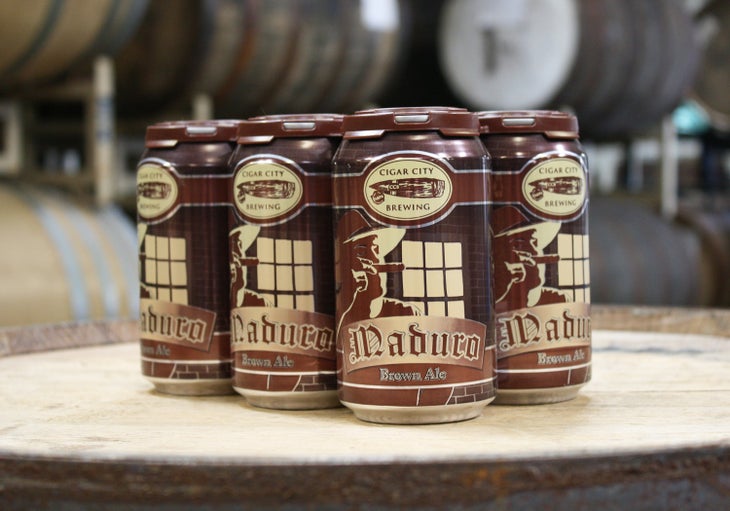 That beef jerky you've been carrying makes a mighty fine snack. Light, salty and loaded with protein, it's a staple for any non-vegetarian backpacker. But it also makes a nice addition to hash, paired with a couple small red potatoes, shallots and spice. Browns usually live at the dividing line between sweet and roasty, smooth and bumpy. In this case, Tampa-based Cigar City's Maduro Brown is a hybrid between an English and an American brown, brewed with flaked oats for a silky mouthfeel and toasted malts for a roasty, chocolate-y flavor. It also has a little extra alcohol for a sweeter note. 
Thai curry with Beach Session Ale Carton Brewing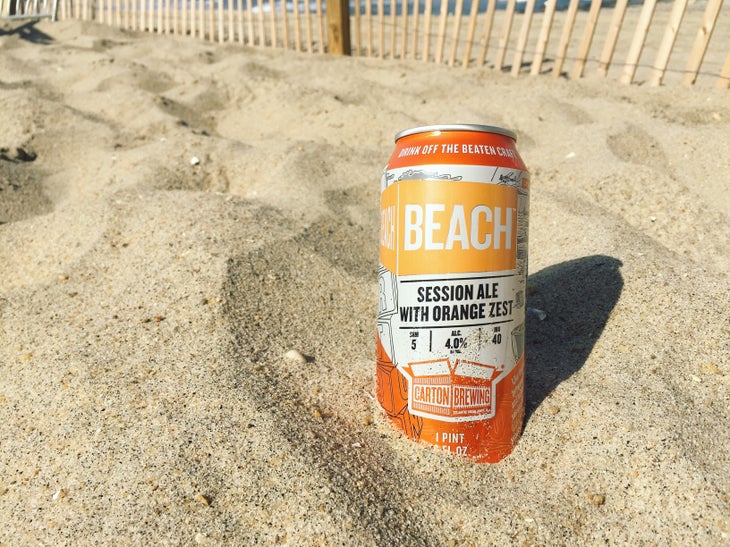 More a category than a dish, curry is a favorite on the trail because of it's intense, bring-you-back-to-life flavor. The more tropical-tasting Thai curries, widely available in the food section at REI, go particularly nicely with something light and fruity. Enter Beach, a 4 percent ABV session ale brewed in Atlantic Highlands, New Jersey with orange zest, offers some quenching relief if the curry has some zing to it, and makes for a lovely, fruity complement to the coconut and cardamom. Lean and bright, Beach will cut right through it all, giving you something to savor.
Two granola bars, dried apricots, half a chocolate bar, and a packet of Justin's Nut Butter with Speedway Stout, Alesmith Brewing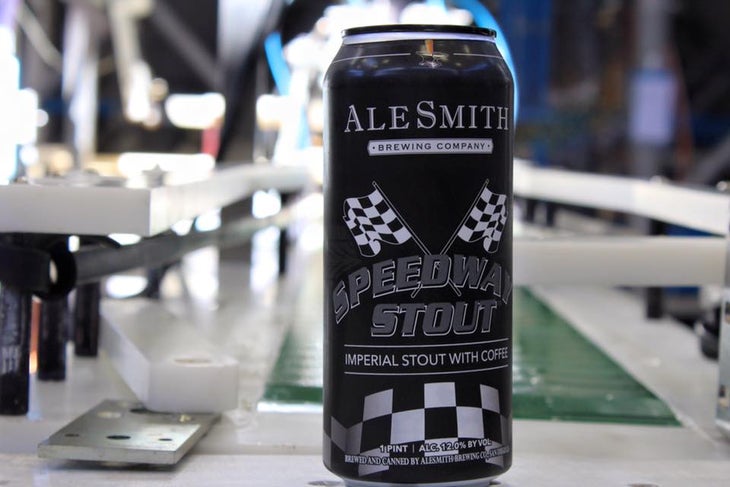 Sometimes, things don't go as planned: thunderstorms hit early, marmots chew through your food bag, or you realize you left your stove in the car. If you're prone to epics, pack a big stout: It pairs well with whatever assorted snacks you have on hand as your only source of nourishment. San Diego-based Alesmith's Speedway Stout is one of the top-ranked beers in the country. Bold, at 12 percent ABV, roasty and food-friendly, it was designed to be paired with fancier fare like beef stroganoff, blue cheese and gouda, but its robust mouthfeel and chocolate-and-vanilla notes also make it a great complement to peanut butter, rich dried fruits and sweets. 
Dry salami and tortillas with Swami's IPA, Pizza Port Brewing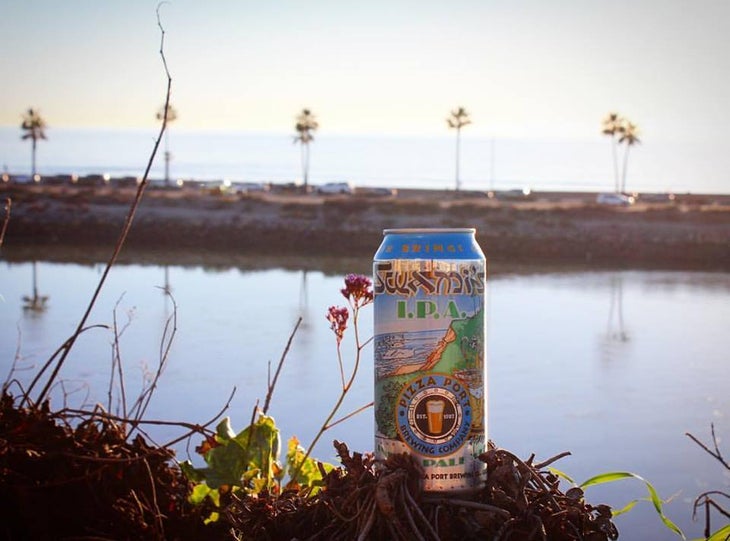 One of the only meats that travel well, dried salami, like beef jerky, makes for a nice fill-in when you're far from the nearest burger joint. Mince it, slice it, or just tear off a chunk and add it to a tortilla for a real cowboy classic. Then grab that most American of beers, a West Coast-style IPA, and let the hop bitterness sidle up to the fatty salami and throw an arm around it. Solana Beach-based Pizza Port's classic Swami's IPA was one of the first of this style and it's still one of the best. The piney bitterness of the hops cuts through the rich salami umami, balancing both strong flavors, while the fats in the cured meat work to neutralize some of the bitterness.
GORP With Black Thunder German-Style Schwarzbier, Austin Beerworks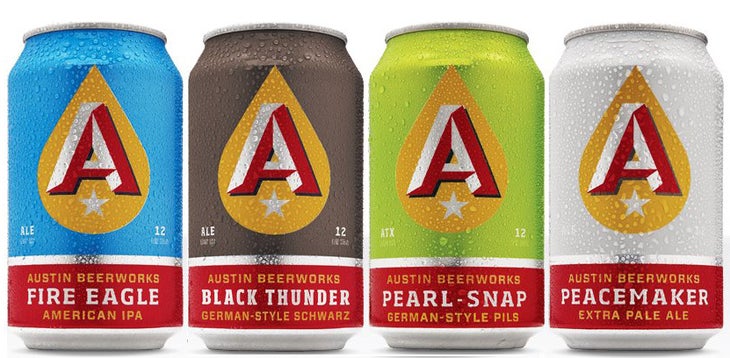 Dark in color, but light in body and in mouthfeel, schwarzbiers are brewed with roasty German-style malts, but not in enough quantity to make the beer bitter or overly coffee-like. Since these beers are lagers, they tend to have a clean, dry character reminiscent of a helles or a pilsner. Add in their high carbonation, and these brews are good for washing down rich and dusty foods like granola, nuts, dried fruit, and M&Ms. This Austin brewery's version, a Great American Beer Fest gold medal winner in 2013, weighs in at 5.3 percent ABV and pairs perfectly with good old raisins and peanuts.
Tuna packs in olive oil with Thai Style White IPA, Upslope Brewing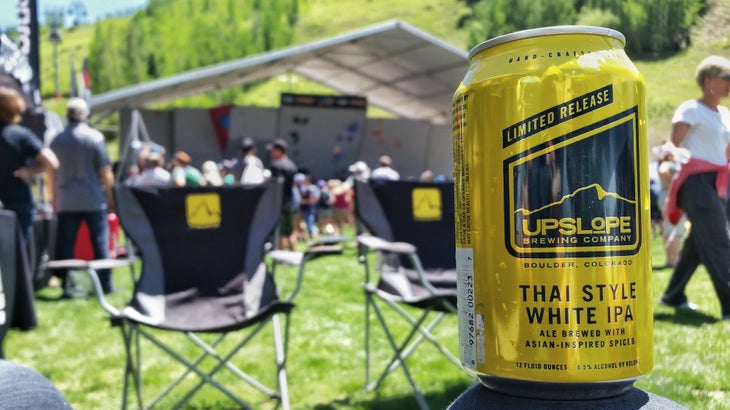 Beer and fish go particularly well together; the lighter flavors in fish reflect and highlight flavors of the beer back at you, enhancing or complementing them along the way. Tuna, one of the fishiest of fishes, needs something that holds up, and the clean, spicy power of Thai White IPA from Boulder, Colorado's Upslope does that well. Brewed using Belgian wit yeast, hopped like an IPA and infused with seven spices, it is almost like a meal in itself. Let the basil, ginger, lemongrass, coriander and other spices blend on your palate and elevate your meal.
Dehydrated mashed potatoes with Devastator Double Bock, Wasatch Brewery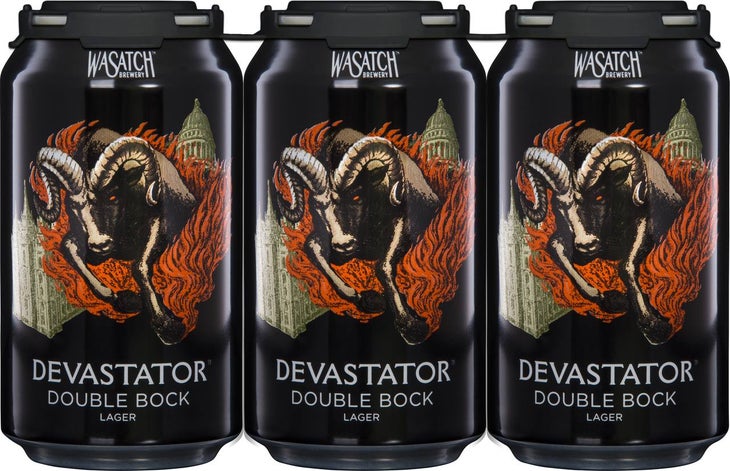 Potatoes: salty, earthy, buttery. This beer: smooth and sweet. Like all perfect couples, these two treats each provide something that the other doesn't have. While dehydrated potatoes aren't all that appealing from an aesthetic point of view, they can fill the soul on a cold night. Devastator, from Salt Lake City-based Wasatch, can do the same, and is just as creamy, if not more so. Take a bite and a sip, and let the comfort wash over you.   
Fettucine alfredo with Transylvania Tripel, West Sixth Brewing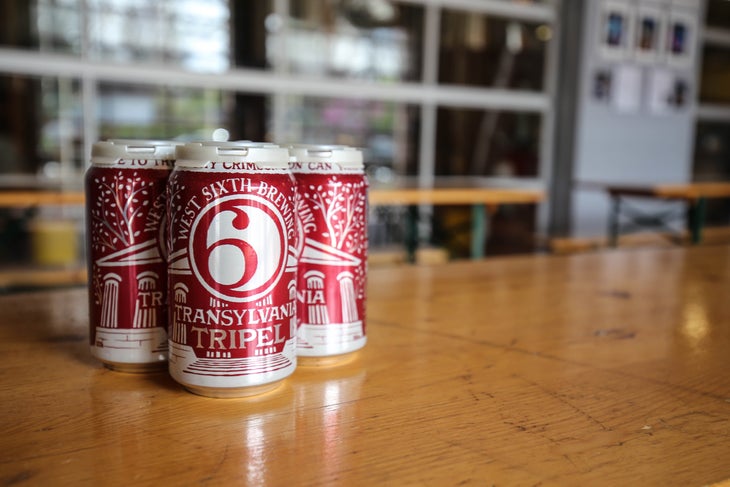 Whether it comes from scratch or a freeze-dried bag, cheesy fettucine alfredo makes for a warm, comforting dinner after a leg-pounding hike. With almost no bitterness, plenty of orange-y esters from the Belgian yeast and a luxurious sweetness that belies the style's higher alcohol content, a tripel is like a comfort beer to go with your comfort food. At 9 percent ABV, Transylvania Tripel from Lexington, Kentucky's West Sixth brings plenty of those esters, plus a big sweetness that pairs well with cheese, gently slicing through it. Together, the combination will wrap your insides in a nice warm blanket and rock you to bed.
Instant ramen and taco sauce with Hell Lager, Surly Brewing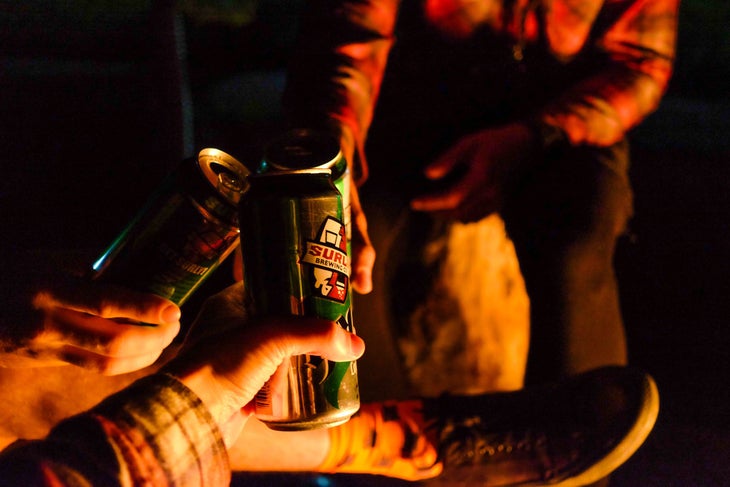 We won't judge if you don't. It may not be haute cuisine, but the combo of instant noodles and tongue-tingling spicy sauce is cheap and easy. Instant ramen usually has its own flavoring as well, so the best beer here is one that can absorb and soothe all those raging sensation combinations. Minneapolis-based Surly's German-style helles is light with a just a hint of its own bready flavor. At just 5 percent ABV, it will reflect those spice bombs back at your rather than competing with or overwhelming them.
Chili mac with The Brother Imperial IPA, Fremont Brewing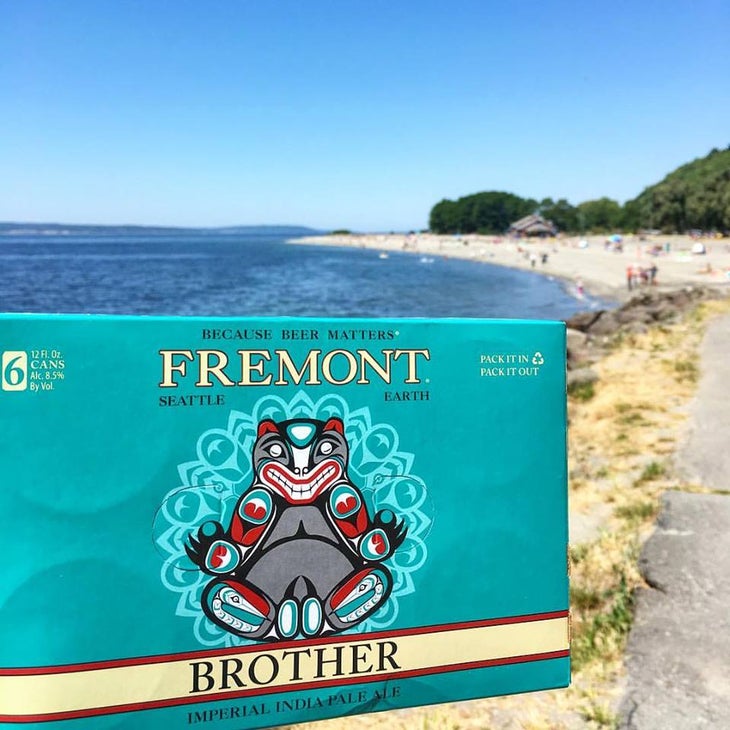 This backpacker go-to, widely available in freeze-dried form, is a classic for a reason. You're going to want something that holds up to both the richness of the chili and the creamy, tart flavors of the cheese. While IPAs are often difficult to pair, this is the perfect meal for one, and the Brother Imperial IPA from Seattle's Fremont Brewing, loaded with a tongue-melting quantity of dank, juicy hops, punches back. The hops heighten the spiciness of the chili while boosting the cheese flavors. Make sure you're done for the day, though: This heavy, hearty combo is bedtime food.