4 Questions to Ask When Choosing an RV
Capabilities vary widely. Use these questions to make the best choice for your needs.
Heading out the door? Read this article on the new Outside+ app available now on iOS devices for members! Download the app.
Cruising down the open road in an RV is undoubtedly an adventure to be had. When your RV is perfectly suited for getting you and your gear to those epic destinations, the road trip becomes as fun as the places you're visiting. To ensure your next road trip is packed full of unforgettable moments, be sure to ask yourself these questions when considering the features you'll need.


Where will the "toys" go?
Features like lockable cabinets and drawers are critical to ensuring cookware, cutlery, and toiletries stay put throughout travel. Be sure you also consider storage compartments capable of stowing larger duffles, packs, PFDs, paddles, and pumps so you can avoid cluttering your living compartment with gear.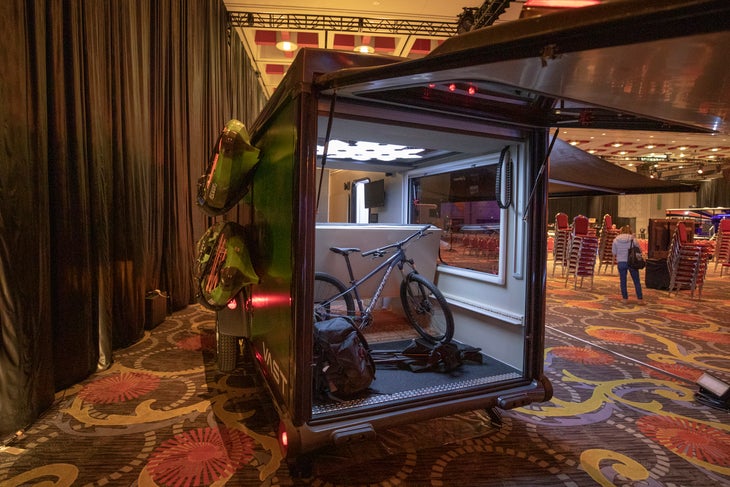 Are you in or are you out?
Consider travel mode vs. living mode when deciding how your RV will haul (and store) your bigger "toys." Some interiors offer convertible spaces that allow you to travel with larger gear, like bikes and boats, on the inside during travel and while away sightseeing. Others offer racks and attachments that securely tote big gear on the exterior.
You can't get there from here. Or, can you?
Consider the design of your RV when choosing your destinations. Or better yet, consider your destinations when choosing the design of your RV. Adventure-seeking RV models can have extra ground clearance, larger diameter tires, and rugged added features intended to take a beating. If you're seeking remote campsites and crowd-free trails, this type of vehicle will help you get through the flying gravel and pothole dense roads less traveled.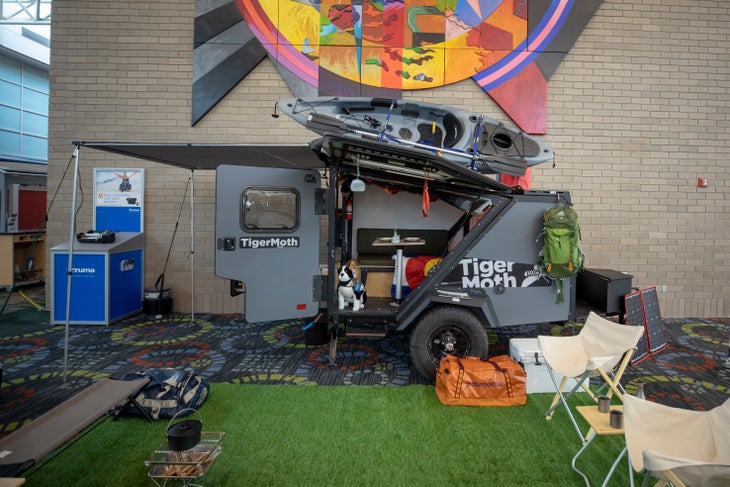 Are you gonna get dirty?
You bet you are! Whether you're splashing on the shore, dropping into the ruts on the single track, or putting deep lugs in your boots to the test, getting dirty on the trail is part of the fun. No need to bring that mess home with you though. Some of our favorite adventure-ready RV features not only let you get cleaned up thanks to built-in showers and sinks, they also have external water access so you can get the gear ready to pack without bringing any of that mess home.