Wolf and Grizzly Campfire Trio
This portable fire box makes campfire cooking safe and easy.
Heading out the door? Read this article on the new Outside+ app available now on iOS devices for members! Download the app.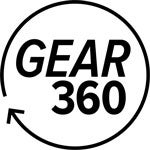 Gear 360 gives consumers the best available product information all in one place, through independent editorial and reader reviews, and verified consumer ratings. Brands pay a fee to be included in the Gear 360 program but have no influence over the reviews or scores we publish. We may earn a commission on purchases made through our site.
---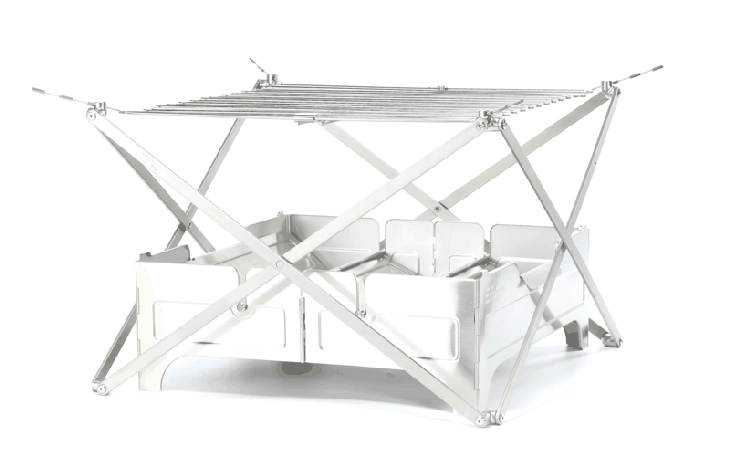 Specs
Price: $190
Weight: 4 pounds, 6.5 ounces
BACKPACKER Gear 360 Review
Like to cook on—and sit by—a fire, but your campsite has no fire pit? Problem solved with this portable campfire kit, which lets you have your s'mores without breaking LNT guidelines. The Campfire Trio is a collapsible, surprisingly light kit that includes three key components: a stainless steel container for a fire, a grill grate for cooking, and a ferro rod for fire starting. Setup is effortless: Simply unfold the frame and lock the sides. You can cook with wood or charcoal. Wood goes in the 11-inch by 11-inch firebox. Or insert the accordion-style, three-channel base that holds rows of charcoal; use all three rows or just one to fine-tune your heating needs with no wasted fuel. The stainless steel maintains even heat, and cleans up easily as well. Post-fire, collapse the pit into a recycled polyester carrying case the size of a skinny restaurant menu.
The grill can hold 30 pounds (bring the Dutch oven!), with three height options to dial in optimal heating. At a late-summer campsite on Lake Superior we whipped up an in-camp burger spread without a hitch. When the cooking's done, keep that new-grill shine with the included cleaning tool and stow it all in a tent pole-sized carrier. Two snags: The grate tends to spring loose if the grill is jostled, and the base's round pegs could be larger for more reliable grip in soil. 
At a little more than 4 pounds total, the Campfire Trio is a bit heavy for extended backcountry junkets. However, it's a great setup for overnighters and car- or boat camping. It's also LNT-friendly, as housing the flames in a firebox prevents stray embers from spreading on the ground and won't mar the scenery like a stone campfire circle.
Outside+ Member Review: Carrie Randall
This compact, lightweight but durable kit is all you need for any outdoor fire needs. The clever design is simple and easy to use. Made from stainless steel, the pieces will endure through time and use. I tested this kit in the Adirondacks during hot, humid weather. I used it for campfires and cooking. 
Right out of the box, this kit impresses. The firebox comes in a foot-long zippered nylon case. The rollable grill set comes in a zippered tube case. Both are small and easy to travel with. I read the directions but am fairly certain I could have set up the kit without them. 
Each piece can be used alone but the beauty of the design comes when using them together. The grill fits perfectly over the firebox and can be lowered or raised with a gentle push. I used kindling and small twigs but don't let the small box size fool you, the kit can hold more. The accordion grill insert allows for functional set up of kindling or charcoal briquettes. The ferro rod took a little work to ignite, so I would bring thinner scraps of paper next time. 
I would highly recommend this kit to any outdoor enthusiast. Its small size limits the amount of cooking that can be done at a time and the number of friends that will warm up around it, but for one to four people, it is ideal. I appreciated the carrying case, the ability to pick it up and relocate it when it started raining, not having to take propane canisters in the car, and the ease of cleaning it.