Sleep Poorly In the Backcountry? These 5 Pieces of Gear Are the Answer
If you toss and turn in your tent all night, try these snooze-inducing tools.
Heading out the door? Read this article on the new Outside+ app available now on iOS devices for members! Download the app.
Back sleepers have it easy in the wilderness. I've jealously watched fellow backpackers throw some socks under their head, zip into their bag, and magically wake up 8 hours later in the same exact position, ready for the next stretch of trail. Me? I sleep on my stomach, side, back, and everything in between, and it seems like the littlest things can knock me out of my slumber. Too much daylight during the summer equinox? Can't fall asleep. Rustling in the bushes? I'm awake. For finicky sleepers who toss and turn at night, these bedtime essentials are for you. 
Problem 1: You get tangled up in your sleeping bag

Solution: A down quilt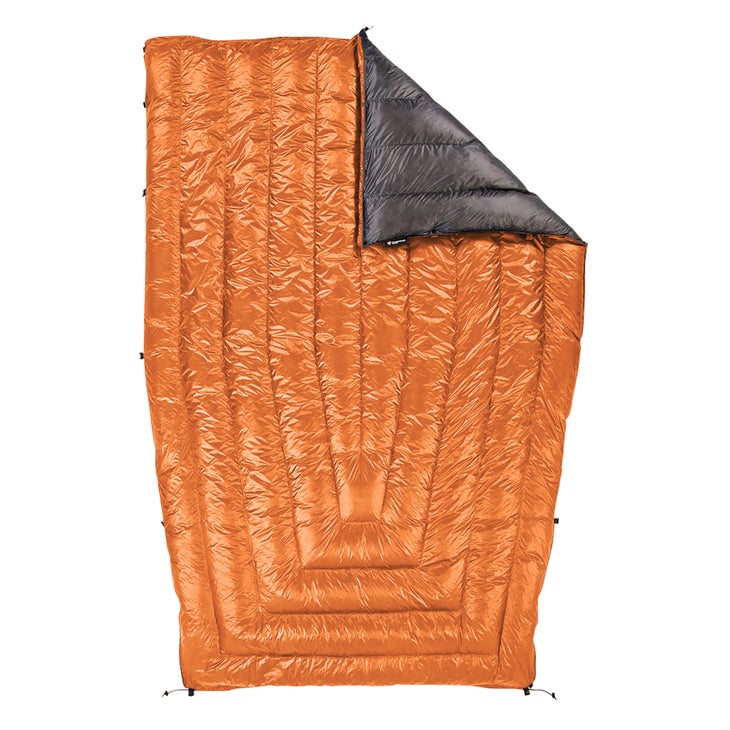 Traditional sleeping bags are restrictive, period. Stomach sleepers know well the conundrum of trying to flip both person and bag over while trying to maintain some sort of breathing hole. A down quilt, like the Enlightened Equipment Revelation 20 solves that issue. This particular bag can be partially zipped and cinched at the footbed on very cold nights while still giving you the freedom to wiggle around underneath. On warmer nights, simply unzip the bottom and use it like a down blanket. 
Buy Now; $280
Problem 2: You waddle from side to side on your sleeping pad

Solution: A quilted air mattress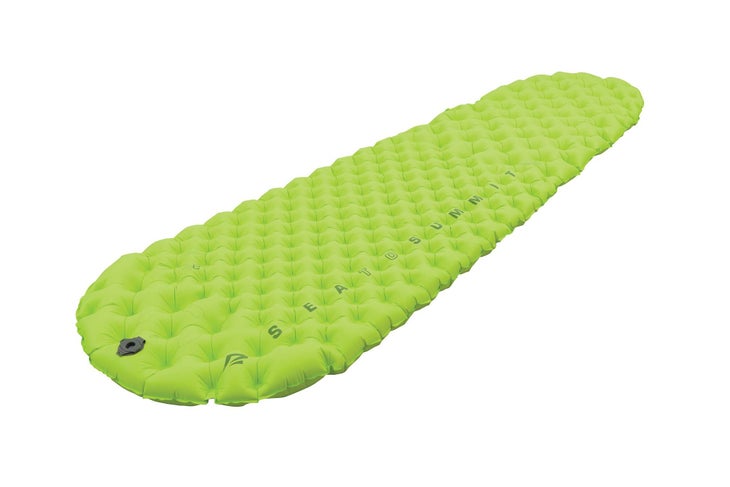 Some of the best sleeping pads on the market use the horizontal pool toy-style baffling. That means folks who shift while they sleep can feel like they're laying on a bouncy castle. Sleeping pads like the Sea to Summit Comfort Light Sleeping mat use a quilted pattern (what Sea to Summit calls "Air Sprung Cells") that mimic the springs of a bed and cradle your body. Hot tip: order a size large if you sleep on your stomach with your arms above your head.
Buy Now; $190
Problem 3: Your neck always hurts

Solution: A down pillow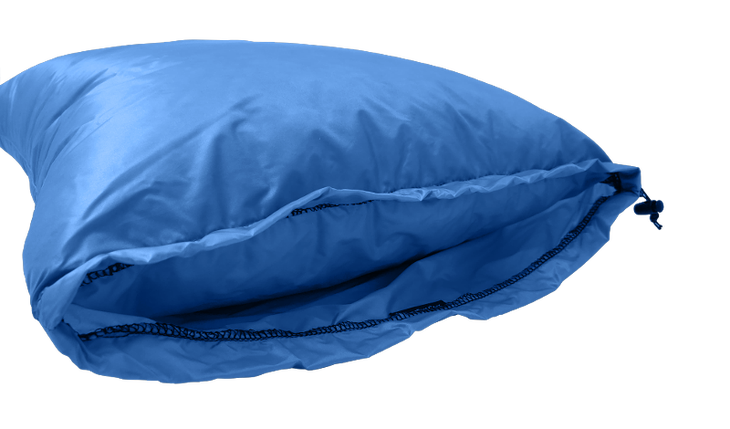 Many backpackers sleep without a pillow, or simply wad up some clothing and tuck it under their head. For the rest of us—especially side and stomach sleepers—something more substantial is required. Inflatable pillows work for some, but can be overly firm in the above mentioned positions and suffer from pool toy syndrome (see problem 2). A regular-ol' down pillow, like this 12.5-by-16-inch one from Goosefeet Gear, is your answer. Down feels just like your pillow at home, is plush and conforming, and adds extra insulation value. Goosefeet's pillow is waterproof, compresses down to nothing, and weighs roughly 4 ounces. Note that you can choose your fill amount, ranging from 1 oz (really just a padded pillowcase requiring additional stuffing with clothing) to a deluxe 5.5 oz. 
Buy Now; Starting at $35
Problem 4: It's too damn noisy

Solution: Good ear plugs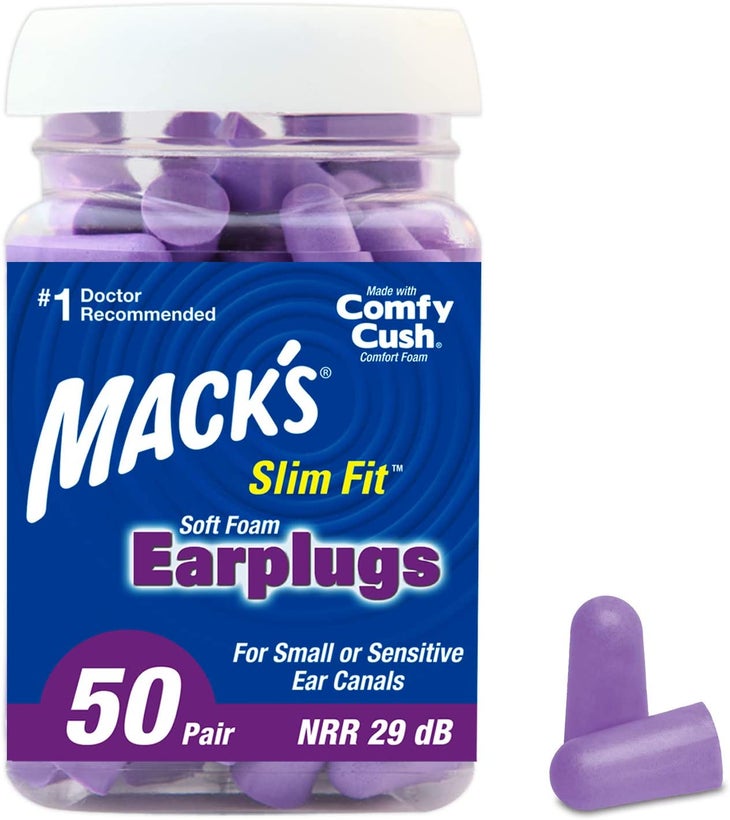 Share a tent with a hardcore snorer? Cicada mega-hatch outside your tent? Ear plugs are for you. There are many options on the market, but some of them can become painful with night-long wear (especially for side-sleepers). Mack's Slim-Fit Soft Foam earplugs are our all-time favorite. They block an incredible amount of sound, are extra slim to fit a wider range of body types, and extra cushy for delicate ear canals. 
Buy Now; $10 for 50
Problem 5: It's too damn bright
Solution: A good eye mask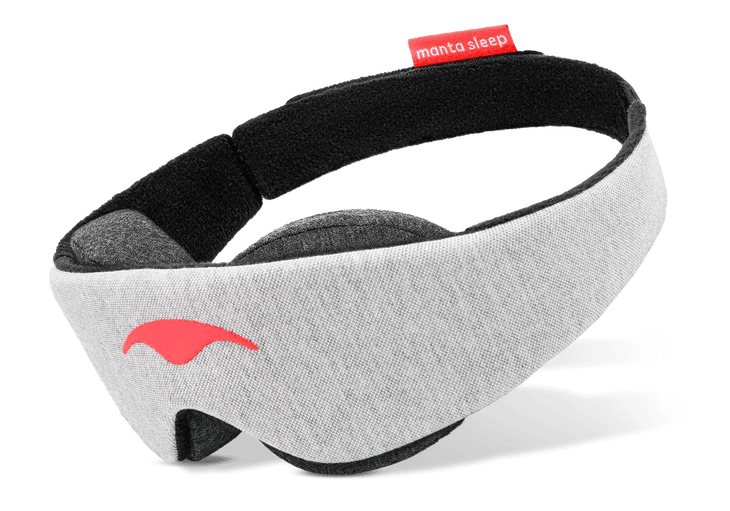 Most sleep masks are a swath of padded fabric and a chintzy elastic band—more or less what you might get on an overnight flight. The Manta Sleep Mask works better than any of them. It delivers total blackout with a stretchy-yet-adjustable band and two eye cups that prevent annoying pressure on your peepers. The cups are movable for a custom fit. I've taken to packing this on trips to sack out when it's still light or during a full moon. It's handy for when my tent mate is up reading late, too.
Buy Now; $30