The Best Solar Chargers for Backpacking
Here are the best solar chargers for your next trip.
Heading out the door? Read this article on the new Outside+ app available now on iOS devices for members! Download the app.
Stay charged with this list of three solar chargers for backpacking. 
Solio Bolt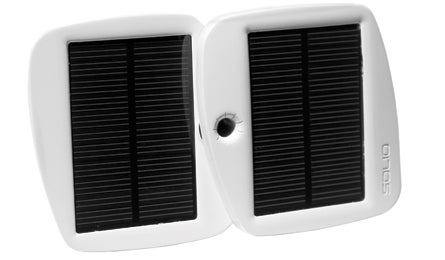 This R2D2-cute charger is a lightweight, easy-to- pack insurance policy: "When I lost my way in deep snow, the sun was going down, my topo was smeared, and my phone was dead," says a Cascades tester. "I set the Bolt out for an hour and got enough juice to power up a GPS app and find my way out." Caveat: The Bolt's lower grade (and cheaper) polycrystalline cells need direct sun, and minor obstructions (like pack straps) can halt charging. 
$60; 5.3 oz.; Buy Solio Bolt Now
ToughTested 16,000mAh Solar Power Bank With Flashlight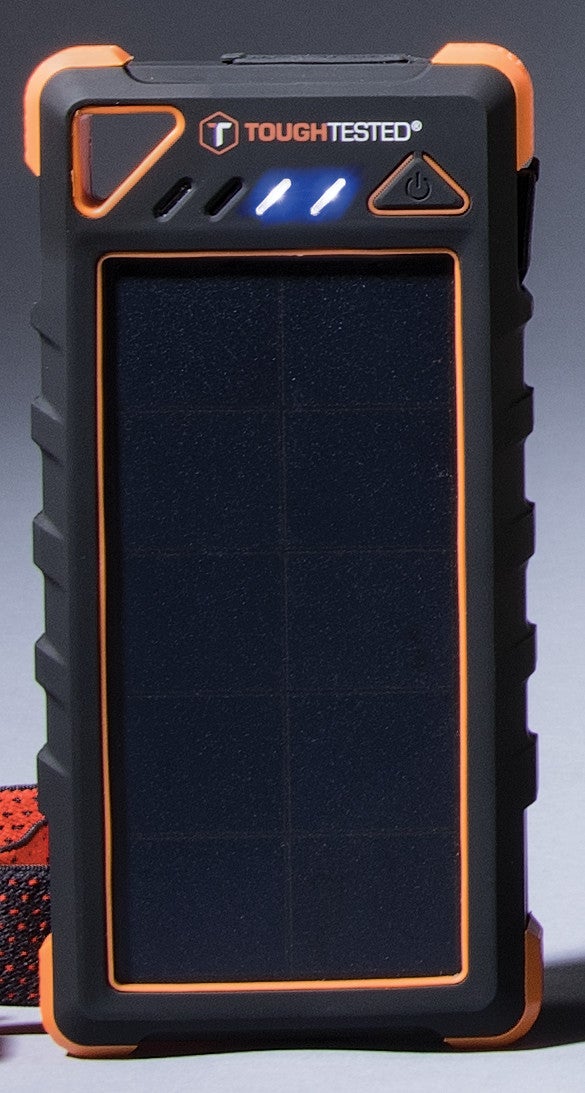 Gadget lovers, especially those who hike far, need a charger that lasts, and for that there may be no better option on the market than this small-but-mighty power bank. The size of an iPhone 7 Plus, this unit spits out 16,000 mAh—enough to fully charge a smartphone six times.
The rubberized unit is dust-, shock-, and waterproof, and durable enough to lash to the outside of your pack. "I never had to baby it on the trail," our tester says. It can charge two devices at once via USB and uses a proprietary technology that recognizes exactly how much power each needs for maximum efficiency.
"Even when I sapped all of the unit's power during treks along the Front Range, I could use the integrated solar panel to trickle-charge my GoPro," our tester says
$70; 1 lbs, 2 oz; Buy ToughTested 16,000mAh Solar Power Bank With Flashlight Now
Goal Zero Nomad 7 Plus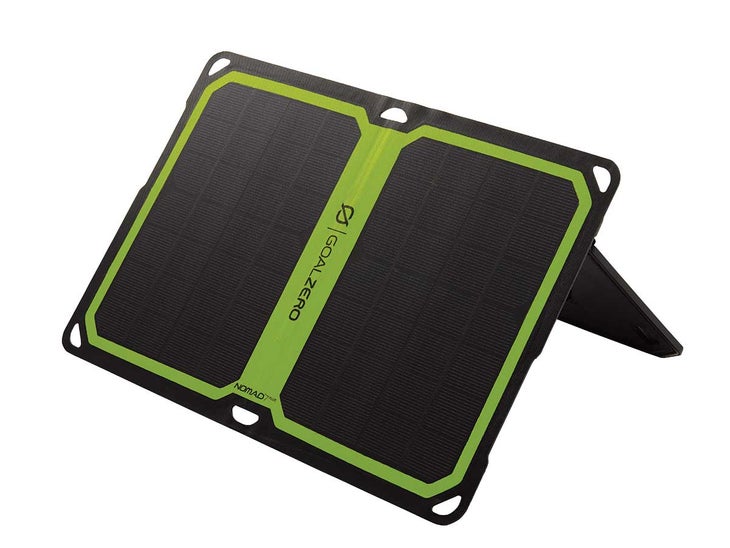 If you've ever used a solar panel before, you know the struggle of trying to find the right spot and angle for catching rays. The newest iteration of the Nomad takes away all the guesswork with an indicator on the cord that tells you how strong current sun conditions are. It uses four LED lights; if only one illuminates, you're not getting that much sun. If all four illuminate, you're soaking in it. (Nice touch: The same indicator also tells you how fast your device is charging.) It juices cell phones and GPS units via an integrated USB cord (7 watts). Testers also praised the device's size. Folded up, it's about the size of the original Kindle.
"In hindsight, the one nice thing about our sun-blasted death march in the Grand Canyon was all the sun," says a Bay Area-based tester. "By the time we got to camp, the Nomad was fully charged and powered the rope lights so we could dance away all the day's pain.
$100; 13 oz; Buy Goal Zero Nomad 7 Plus Now
More: Get gear reviews straight from readers like you with Gear 360.
Energizer PowerKeep 36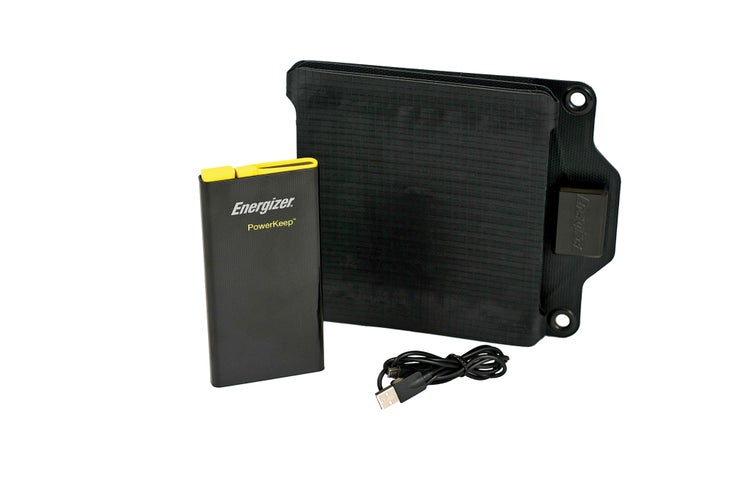 Scratch, puncture, or tear your PowerKeep, and it will still work. The secret: no glass. Instead, Energizer uses Ascent Solar panels made with something called copper indium gallium diselenide. The thin-film material can be implanted into flexible materials—like the ultrabendy PowerKeep solar panel. If you bust part of it, the rest still works (like the way a strand of Christmas lights will work even if one bulb goes out).
The 10,000 mAh power bank juices a smartphone about four times on one charge. The solar panel, which soaks up 1.2 amps in peak sunlight, fully charges the power bank in seven hours (or a smartphone in 2.5 hours). Though it folds down to Kindle size, the panel opens to a banner-like 30.5 by 7.3 inches.
"Dropped this thing off a 50-foot crag for science's sake, and it still worked," one tester says. "Not having to baby your electronics in the backcountry is better than any warranty (which the PowerKeep 36 has for a year, regardless)." 
$139; power bank: 8.5 oz., solar panel: 10.3 oz. Buy Energizer Powerkeep 36 Now