The 4 Best Tarps for Backpackers
Lighten up with these simple tarp shelters.
Heading out the door? Read this article on the new Outside+ app available now on iOS devices for members! Download the app.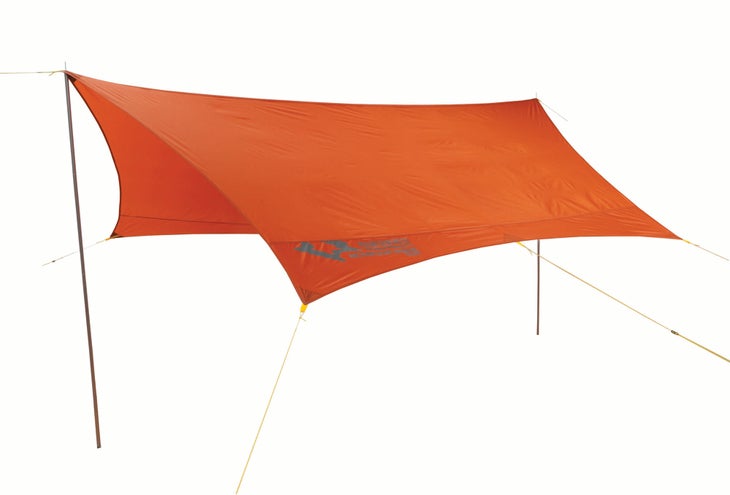 While most conventional tarps are rectangular, making for a narrow pitch, the 12-by-12-foot Mountain Shade creates a more spacious A-frame when strung up between trees or trekking poles. It sheltered three hikers and their gear during a March storm in Washington's Alpine Lakes Wilderness, and the campers avoided drippy edges without crowding each other. It can be pitched as a picnic shade, lean-to, and more, and two grommets and six nylon webbing loops make fine-tuning tension easy. Bonus: The PU-coated, 68-denier ripstop nylon should last for years. $60; 1 lb. 14 oz.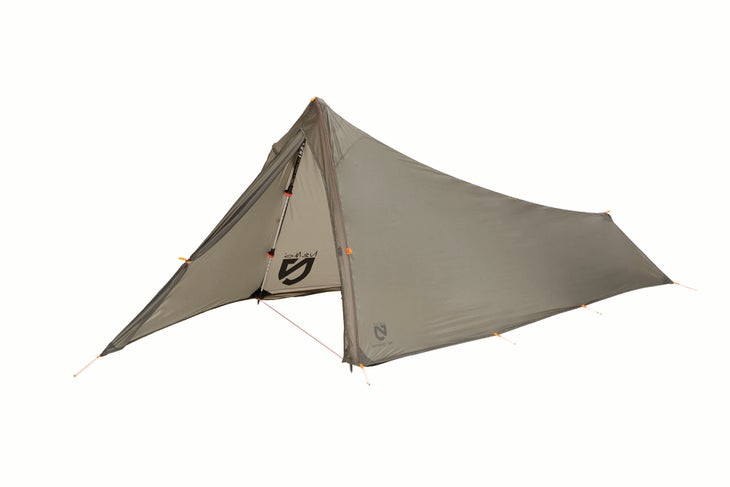 Want more than a tarp but less than a tent? This shelter is structured, so when you pitch it with trekking poles, it resembles a floorless tent—but weighs less than a pound. It only pitches in one configuration, but in return you get no-fuss setup and excellent headroom and weather protection. The Spike's 31.3 square feet of floor space and 42.2-inch peak height proved plenty comfortable for our 5'11" tester in the Adirondacks. "I had lots of room to sit up and read, but getting my gear inside during a downpour required some Tetris moves," he says. A swatch of floor fabric at the foot end keeps your legs from wandering outside, and a splash skirt seals out dribbles. The 30-denier silnylon repels heavy rain, and guyouts along the sides minimize sagging in a storm. Tip: Prop a foot-tall stick in the toebox for a little more room. $200; 14 oz.
More: Get gear reviews straight from readers like you with Gear 360.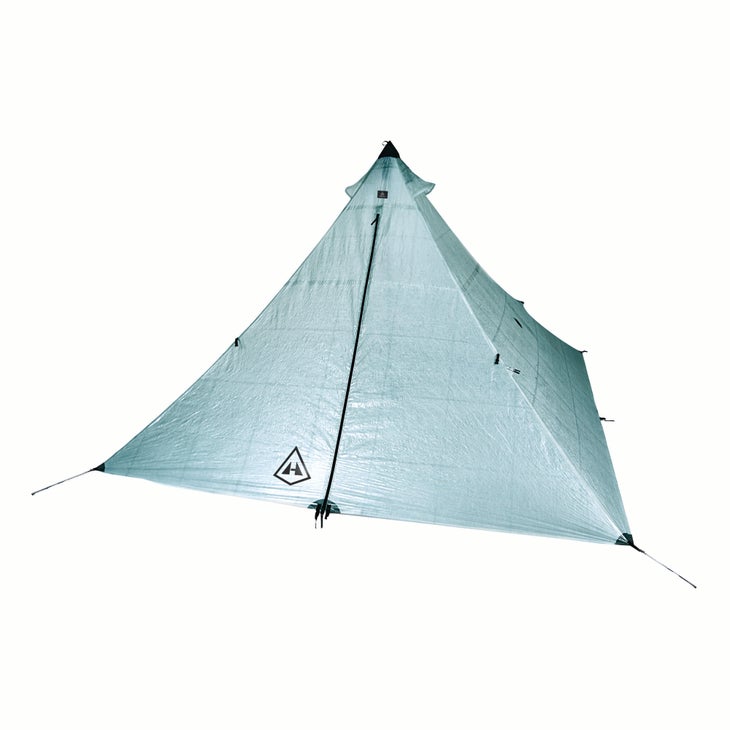 If weight and durability are your primary criteria for buying a tarp—cost be damned—you won't find a better shelter then the UltaMid 4. It comes in at only 6 ounces per head, thanks to light-but-strong (and expensive) Dyneema fabric. During one tester's December climb of Washington's Mt. Baker, the UltaMid shed wet, heavy snow and withstood 30-mph winds with no issues. (A small galaxy of guyouts braces the shelter against mountain weather, keeping it stable despite the 75-inch peak height.) Setup's a snap: Stake out the corners, use the strap ($12; sold separately) to connect two trekking poles, and pitch the tarp pyramid-style for a roomy refuge. "On Baker, the UltaMid easily housed my group of four, including packs and climbing gear," our tester says. Ding: no snow skirts. $865; 1 lb. 7 oz.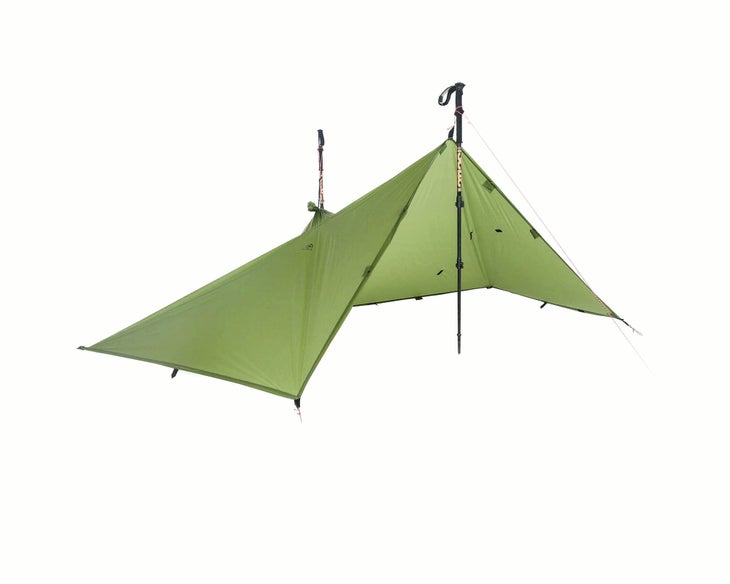 Reality check: A poncho-tarp doesn't do either job as well as two dedicated pieces of gear. But it sure is lighter. For gram counters who prize weight savings above all, this shelter-jacket keeps you (mostly) dry, and packs down to the size of an orange. To pitch it as a tarp, close the hood with an overhand knot, unbutton the sides, and prop it up on trekking poles to create a 102-by-55-inch, one-person shelter. "When I got it positioned just right in a lean-to pitch, it kept me dry all night, but I wouldn't trust it in more than a moderate breeze," our tester says. During an overnight in Rocky Mountain National Park, he only got a little clammy when hiking with it in poncho mode in 60°F temps (the silnylon doesn't breathe, but a flowy cut keeps some air circulating), and the poncho was big enough that it fully covered his pack. Bummer: BYO guylines and stakes. $69; 7 oz.