Editors' Choice Awards 2020: The Best Gear of the Year
Backpacks, a sleeping pad, an ultralight jacket, and one very special organization: These are our 9 favorite things this year.
Heading out the door? Read this article on the new Outside+ app available now on iOS devices for members! Download the app.
Mountainsmith Zerk 40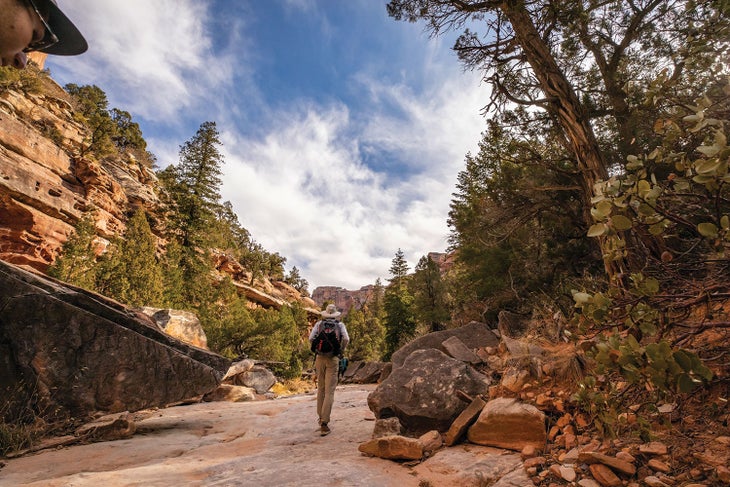 The Zerk was designed in conjunction with The Hiking Viking, a Triple Crowner who clearly knows his stuff. He and Mountainsmith created a veritable backpacking control center. Buy Mountainsmith Zerk 40 Now / Read the Full Review
Rab Phantom Pull-on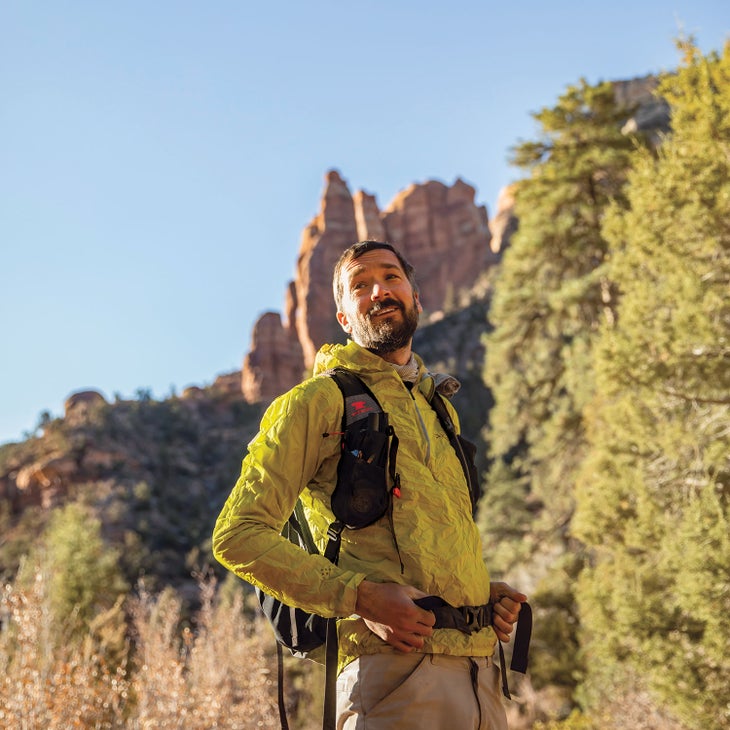 Over the last four or so years, Rab has been on top of the technical fabric world, churning out shell after category-smashing shell. That streak continues with the Phantom, which, as the lightest waterproof/breathable shell on the market, has the weight of a trashbag poncho, the rain protection of a hardshell, and yet somehow the airy feel of a softshell. Oh, and it packs down to the size of a kiwi. Buy Rab Phantom Pull-on Now / Read the Full Review
Exped
FlexMat Plus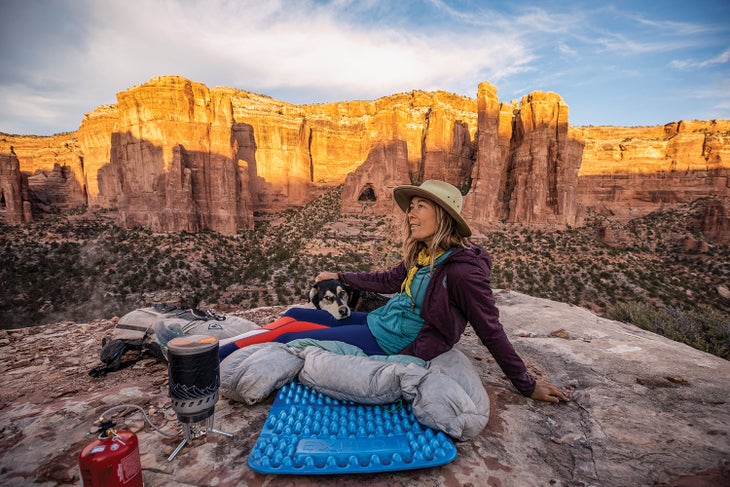 Closed-cell foam pads are usually longer-lasting and more affordable than inflatables. But one thing they're usually not: luxe. With the FlexMat Plus, Exped has created a comfier, warmer foam mat without compromising the durability and price point that make them a favorite of budget-conscious hikers. Buy Exped FlexMat Plus Now / Read the Full Review
Patagonia
Capilene Cool Trail Shirt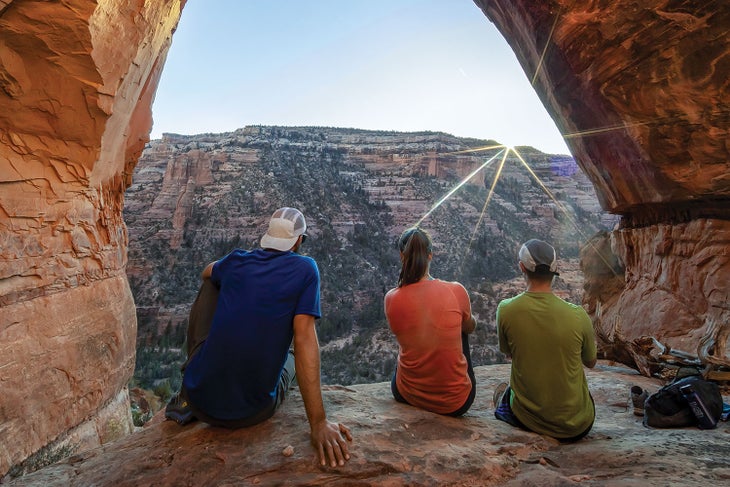 Synthetic hiking tees present a conundrum: You want them to perform like a tech shirt —banish sweat, prevent odor, and resist rips—but still feel like your favorite old cotton t-shirt. The new Capilene Cool Trail Shirt delivers all that. Buy Patagonia Women's Capilene Cool Trail Shirt Now / Buy Patagonia Men's Capilene Cool Trail Shirt Now / Read the Full Review
Gregory Paragon 48 /
Maven 45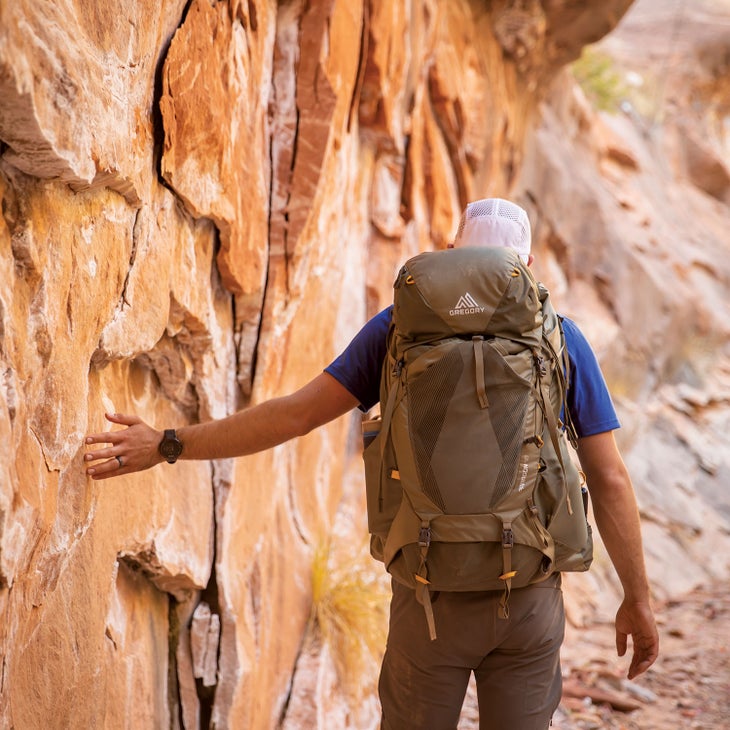 A great litmus test for any pack is, "Would you wholeheartedly recommend it to your best friend?", and this one received an all-caps YES from our team. The Paragon (the Maven is the women's version) has just the right blend of comfort, weight, features, and price, making it one of the best all-around packs we've ever carried on the trail. Buy Gregory Paragon 48 Now / Buy Gregory Maven 45 Now / Read the Full Review
Giorgio's Savory Wild Portabella Jerky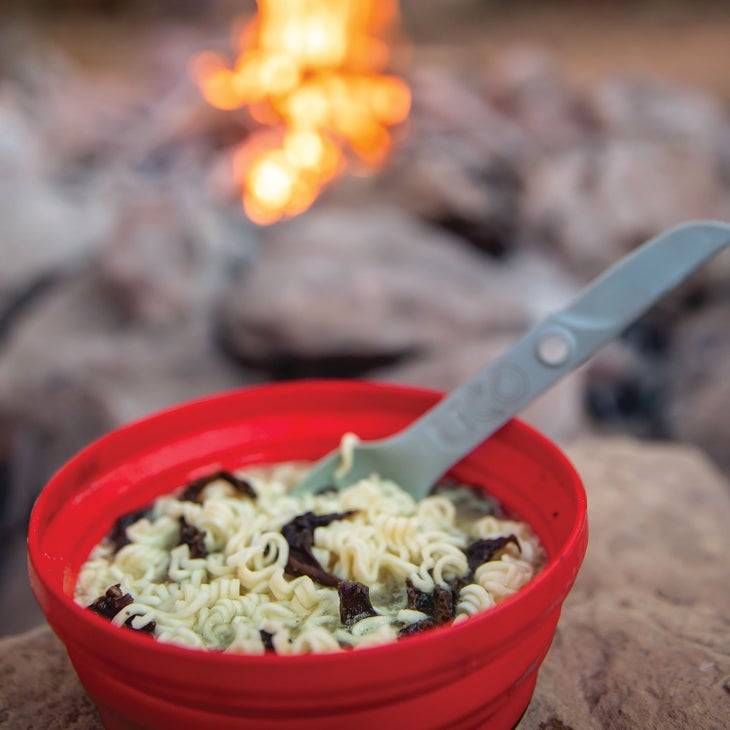 By our fourth day on the trail, we've usually had enough of sweet energy bars and trail mix and are craving something that doesn't taste so, well, snacky. Enter this chewy, delicious mushroom jerky, which we used to remix the flavor profile of many a camp meal. Buy Giorgio's Savory Wild Portabella Jerky Now / Read the Full Review 
Gold Award: MSR
Dromedary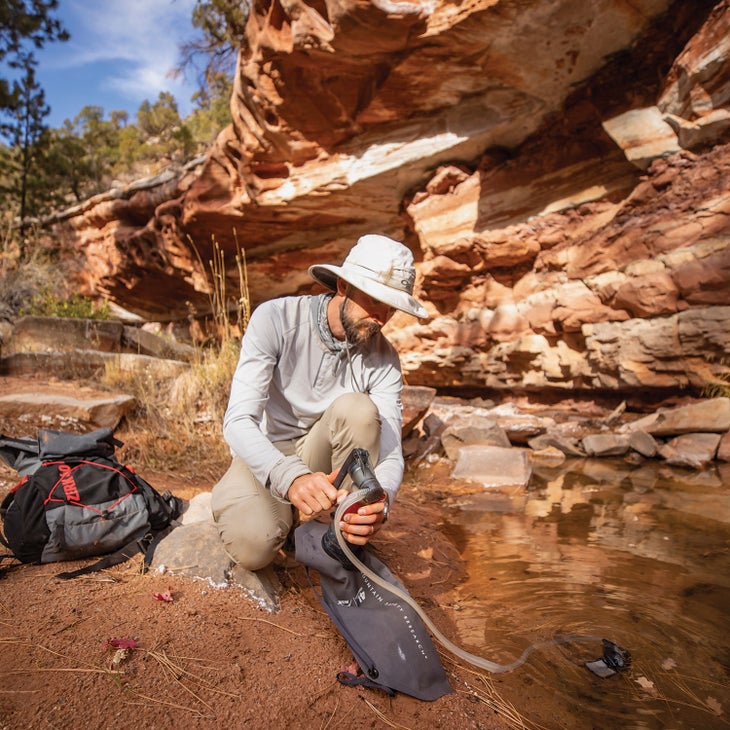 When MSR released the Dromedary in 1991, its purpose was clear: to be the most durable soft-sided water container on the market. Designers created it out of ultratough, 1,000-denier polyurethane that can withstand all of the potential pitfalls of the backcountry. Buy MSR Dromedary Now / Read the Full Review
Gold Award: America the Beautiful Pass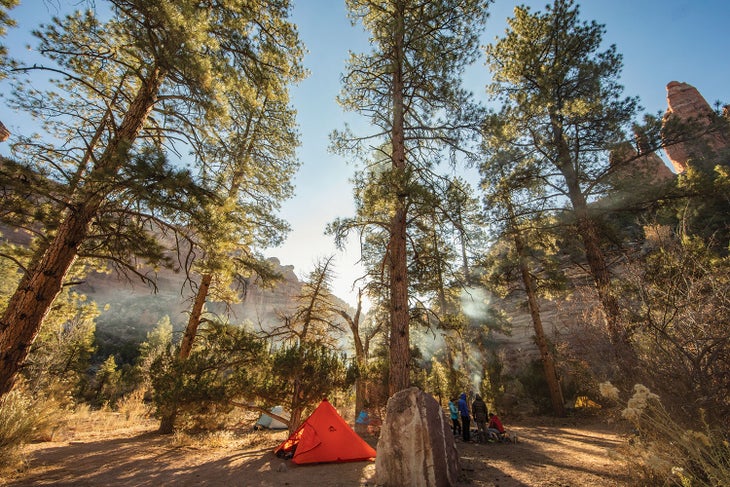 We're always on the lookout for a good bargain, and this might be the best of them all: $80 for a year's worth of unlimited visits to more than 2,000 federal recreation sites, from national parks to national wildlife refuges. Buy America the Beautiful Pass Now / Read the Full Review
Green Award: Climate Neutral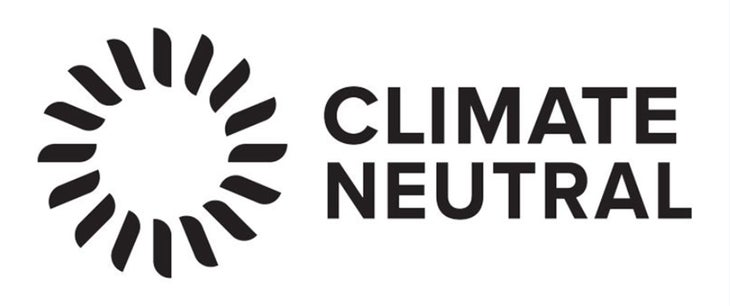 Carbon is one of the outdoor industry's most dangerous byproducts: CO is the gas most responsible for global warming, the major climate issue of our age. But how can we fight it in a transparent, ethical manner? Enter Climate Neutral, a new nonprofit. Read the Full Review 
Like you, we routinely seek out the wildest places as the settings for our big trips. But what if evidence of past inhabitants can enhance a place, rather than detract from it? That's the theory we tested in Utah's Bears Ears National Monument, which counts rich indigenous history among its treasures. Walking through Arch Canyon, in the monument's southern unit called Shash Jáa, is akin to visiting an open-air museum. As we hike, we spy centuries-old granaries and dwellings tucked into the cliffs above. We marvel at the permanence of these structures, which have stood for centuries high above this hard-scrabble terrain.
The tribes who have called this area home for generations knew how to build things that last. The desert is as harsh on people as it is on stone, making this an ideal place to put hiking gear to the test.
We don't have centuries to test these latest crafts of humankind, of course, but our methods pack years of use into five months. Out of the hundreds of new hiking products our team has used this year, we've whittled the list down to the top-performing handful, with the ultimate goal of separating out the very best. The gear that emerged from this final trial excels in comfort, durability, and on-trail problem solving. We can't guarantee it'll last as long as the dwellings in Arch Canyon, but precious little ever does. —Eli Bernstein
More: Get gear reviews straight from readers like you with Gear 360.