American Wild: The Hikes
A handful of our favorite hikes brought to you by the Wilderness Act.
Heading out the door? Read this article on the new Outside+ app available now on iOS devices for members! Download the app.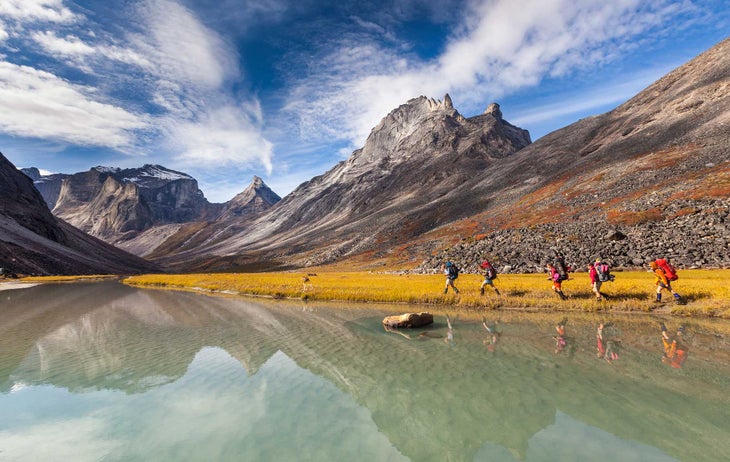 American wilderness is an exercise in enormity. And by going there, and living on the land's terms, we open ourselves to a primal sort of awe. Nowhere is this more true than in Alaska, home to 57 million acres of designated wilderness (half the country's total), much of it accessible only by plane or boat. This valley, beneath the granite spires of horned, 7,181-foot Caliban, lies 9 miles from the Alatna River above the Arctic Circle. Access is via bush plane from Bettles; set up basecamp beneath the Arrigetch Peaks and explore. Go in August for the best weather. This trip is once-in-a-lifetime, and the rewards are pristine landscapes busy with grizzlies, musk ox, caribou, wolves—and not much else. You'll never ask yourself if the trip was worth it. Info nps.gov/gaar. Photo by – Patrick Endres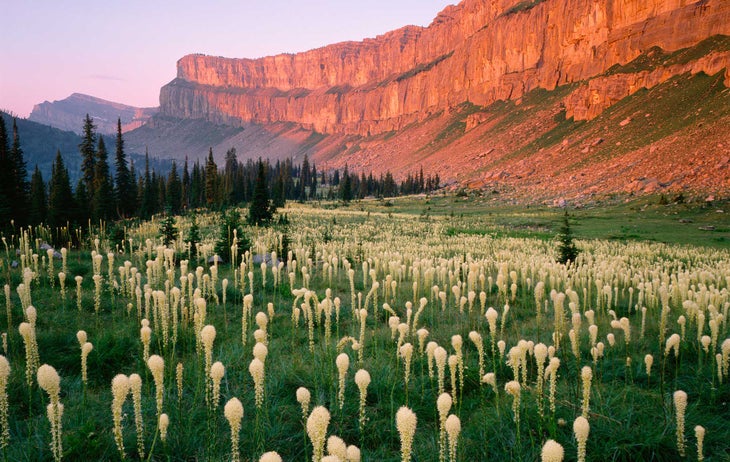 Nature does it better. When humans build monuments, we strive for grandeur and enduring beauty, but we only need to look to wilderness for a template we'll never surpass. Unlike the granite sentinels of Yosemite or the spouts of nearby Yellowstone, this one is 20 miles deep in a million-acre wilderness that's home to the largest population of grizzlies in the Lower 48—it's a true backcountry icon. Target late summer for this six-day, 65-mile epic—when the weather is driest and the elk are bugling. Head north from the Benchmark trailhead on the Continental Divide Trail. You'll trace the South Fork Sun River to the the 22-mile-long, 1,000-foot-tall escarpment. Hike east over 7,743-foot Headquarters Creek Pass to South Teton trailhead. Info fs.usda.gov/flathead shuttle Sun Canyon Lodge; (406) 562-3654; suncanyonlodge.com. Photo by – Carr Clifton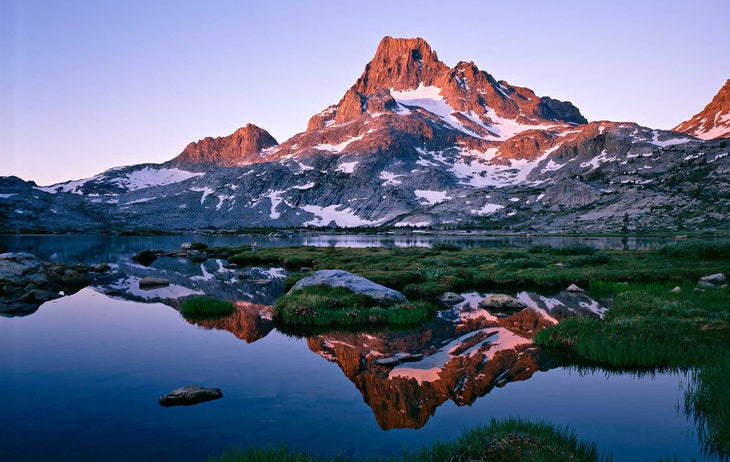 …is hereby recognized as an area where the earth and its community of life are untrammeled by man… Some places offer such pure aesthetics that all you can do is stand there with your mouth open and your head full of gratitude. Banner Peak, high in the Sierra, has been stopping passersby since long before Ansel Adams made the scene iconic. And yet this 12,936-foot pinnacle is just one in the string of craggy granite summits above lake-filled basins that blanket the 232,000-acre wilderness. Best way to see them? The halfway point of a 31-mile John Muir Trail hike from Tuolumne Meadows in Yosemite to Devil's Postpile. The hardest part may be getting going again. Info nps.gov/yose Permit $5 plus $5/person; reserve in advance. Trip data backpacker.com/hikes/1040617. Photo by – Carr Clifton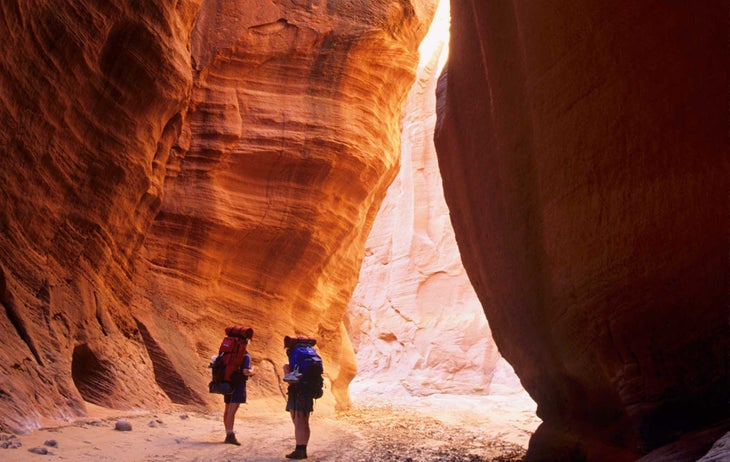 "A wilderness, in contrast with those areas where man and his own works dominate the landscape…" Few places in the world have the power to make time itself stand still. To walk this continuous, 12-mile canyon narrows is to enter a living sculpture, eons in the making, and experience the immensity of time on the most intimate level. Start at Wire Pass for a four-day, 45.3-mile trek through sinuous sandstone slots and the wider, striated walls of Paria Canyon ending at Lees Ferry (best seasons: spring and fall). Pack dry bags and be prepared for waist-deep wading, and you'll experience wilderness the way it should be: timeless. Info blm.gov/az/paria shuttle Paria Outpost; (928) 691-1047; paria.com Permit $5/person per day Trip data bit.ly/0914Buckskin. Photo by – James Kay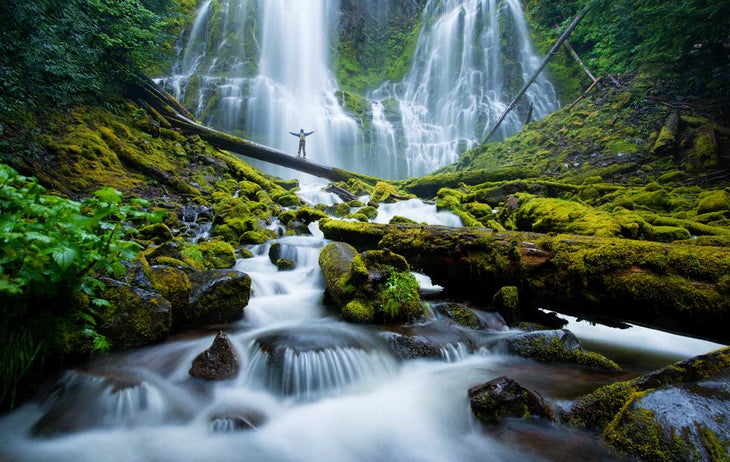 …where man himself is a visitor who does not remain." We all know this feeling: Part surrender, part wonderstruck—it's the sense of being part of something larger than ourselves. Find it at the base of this 226-foot, central-Oregon cascade, the highlight of a 1.5-mile loop starting at the Proxy Falls (#3532) trailhead and heading across a lava field and a meadow popping with spring flowers. You could knock this trip out in a few hours, but take your time. Linger. Steep in the majesty of the place and its power to transform. Info fs.usda.gov/willamette. Photo by – Travis Burke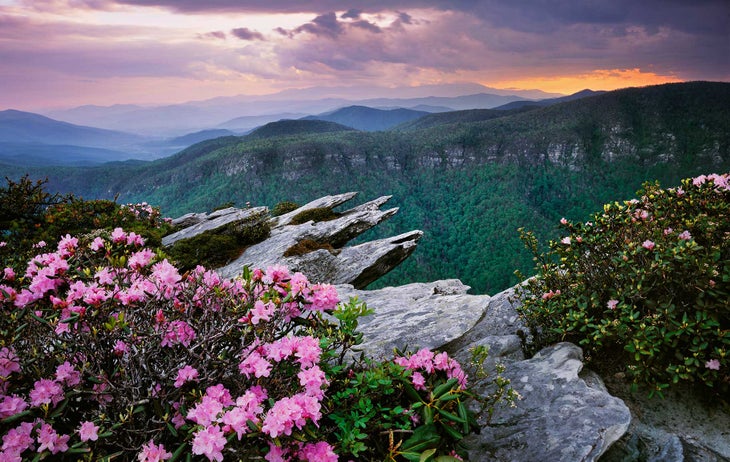 There are two types of beauty in wilderness: The durable kind, written into stone, and the fleeting kind, prized for its ephemeral nature, dusted across the landscape. In early May, the Linville Gorge bursts forth with the second kind, right on top for the first, when the rhododendron bloom over the craggy cliffs. Dayhike the 4,020-foot summit via the 1.5-mile (round-trip) Hawksbill Trail for an airy view 2,000 feet above the Linville River (trip data: bit.ly/0914Hawksbill) or add it as a roadwalk sidetrip on a 35-mile section of the Mountains-to-Sea Trail from Woodlawn Park to Ripshin Ridge. Info (828) 765-1045 Permit Free; required for overnights on weekends and holidays. Photo by – lori kincaid
Just knowing that wilderness exists gives some people enough satisfaction. Not you. You know the best way to celebrate these places is to track through country so big and wild and raw that it changes you. Think of it like this: Wilderness is having a birthday — this is your invitation to the party.
Click here to read BACKPACKER's entire package about the 50th anniversary of the Wilderness Act.