Photo Essay: Life as a Wilderness Ranger
An Oregon wilderness ranger reflects on America's wild spaces and shares his best backcountry photos of 2014.
Heading out the door? Read this article on the new Outside+ app available now on iOS devices for members! Download the app.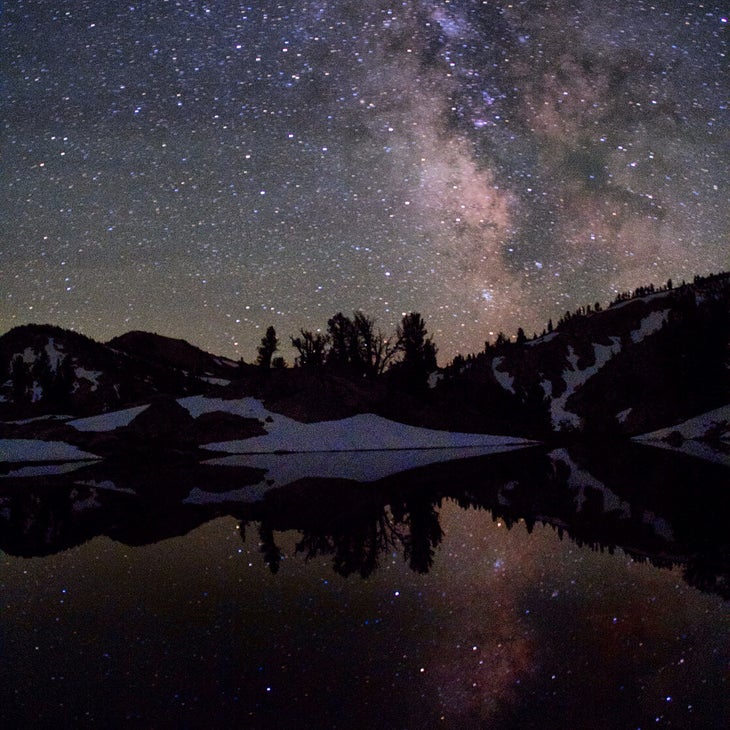 "This was one of my favorite nights of the season. I patrol Oregon's largest wilderness area, the Eagle Cap, and North America's deepest canyon, Hell's Canyon, as a USFS wilderness ranger, and I'm doing everything I can to help one of America's greatest accomplishments, the Wilderness Act of 1964, continue to thrive." [photo: Joe Whittle]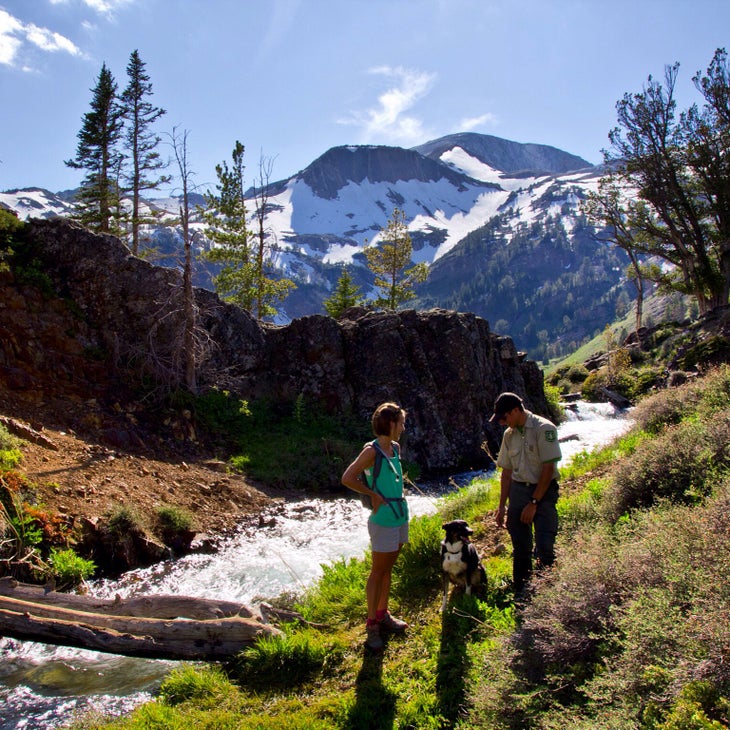 "One of the more important things we do as USFS backcountry wilderness rangers is 'visitor contact,' which is simply talking to folks we encounter. People often have questions about the wilderness area, geography/geology, their planned routes, trails and trailheads, good camping locations, flora and fauna they have observed, regulations, fishing, weather, fires, safety…you name it." [photo: Joe Whittle]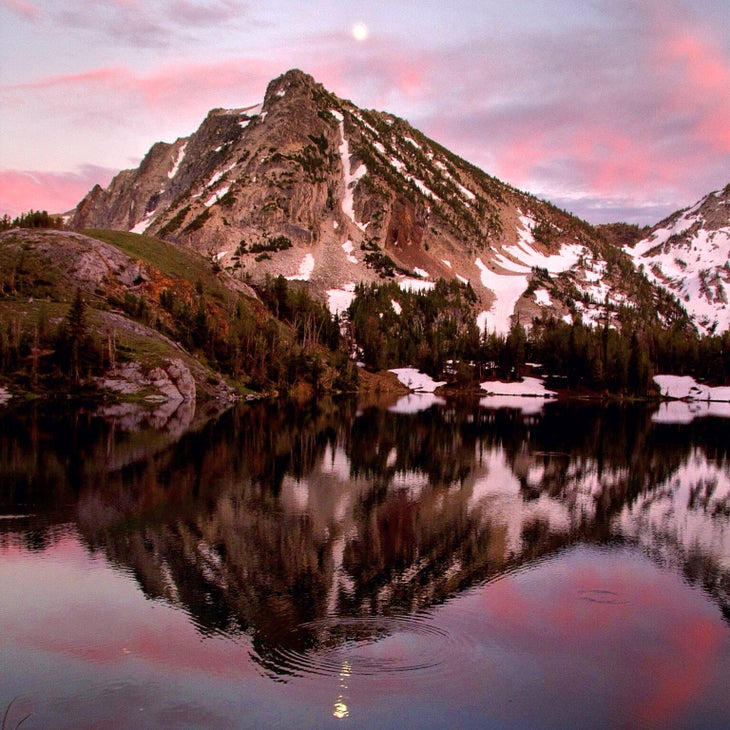 "Sun setting. Moon rising. Fish jumping. Mosquitoes biting." [photo: Joe Whittle]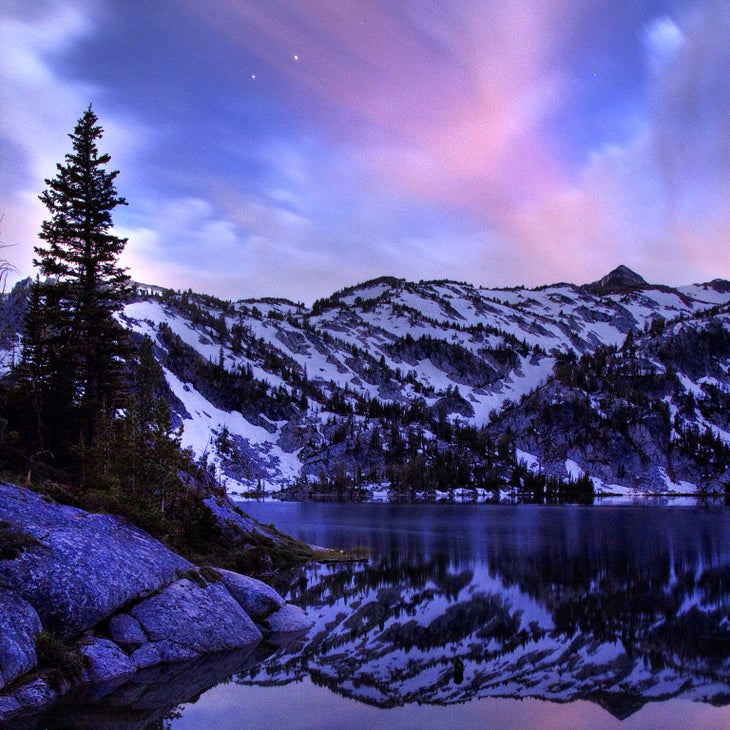 "I shot this 30 second exposure using a stump as a 'tripod'. Between the giant Big King radio (AKA "The Brick"), saw, & shovel we always carry as wilderness rangers, a tripod usually isn't on my gear list." [photo: Joe Whittle]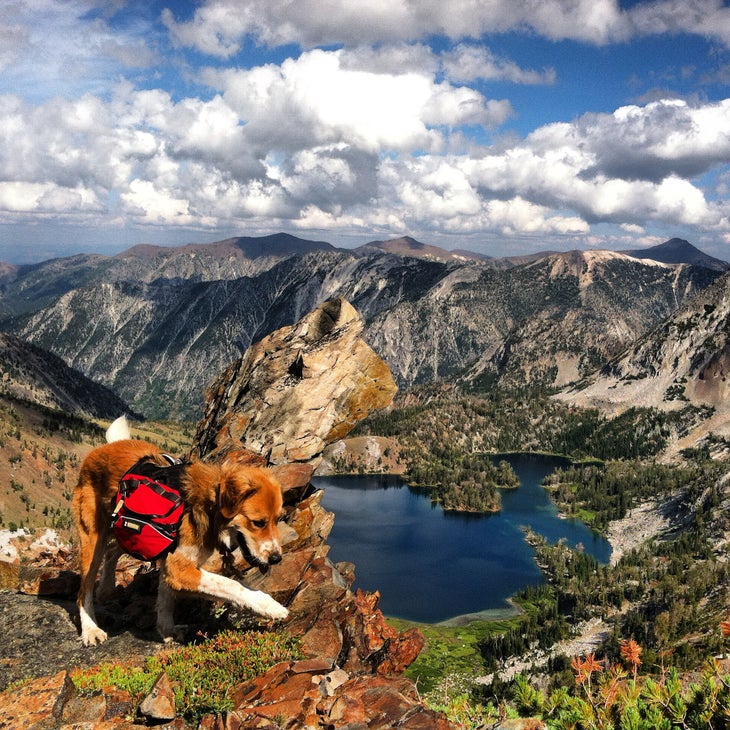 "I was lucky that my supervisor allowed me to take my dog Oli on some of my ranger hitches last season because he meets certain standards as far as good behavior, training, and socialization with people and other animals. He turned out to be the best assistant ranger I could've asked for! He makes people smile on the trail; keeps bears and thieving squirrels out of the camp; and carries a first aid kit, water filter, and trash along with his own food." [photo: Joe Whittle]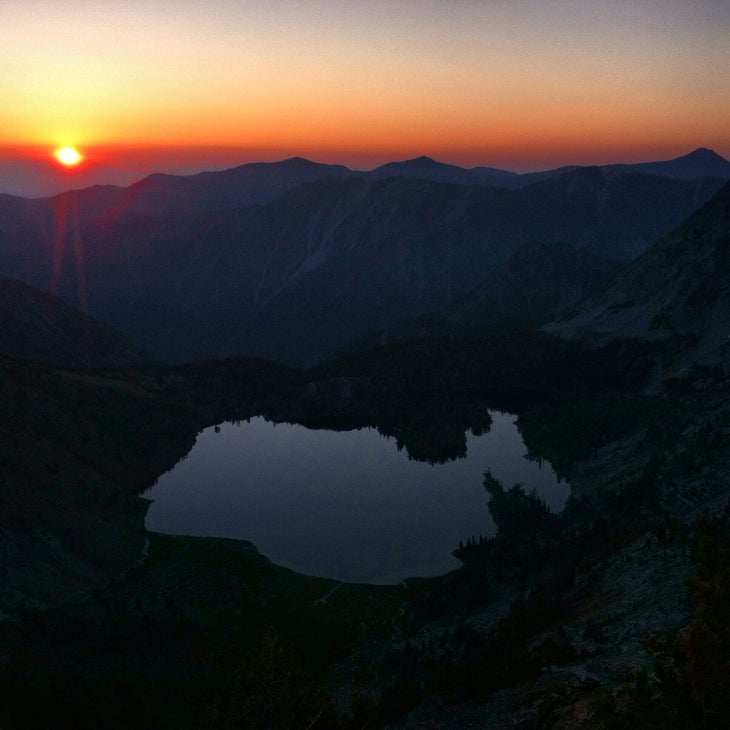 "Aneroid Mountain, Oregon's 9th highest, can be seen in the far right corner of the photo. Matterhorn Mountain and Ice Lake were on our list of data collection regions this season wherein we were collecting information on the amount of visitor usage to certain areas to determine visitor opportunities for solitude, which is one of the qualifications of "wilderness" as defined by the Wilderness Act. " [photo: Joe Whittle]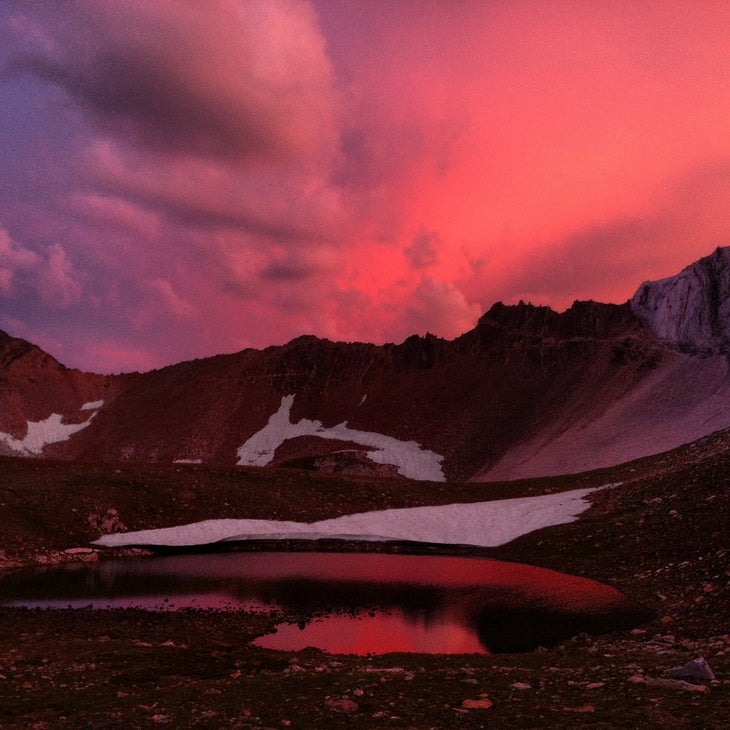 "This is the wilderness ranger version of 'unwinding in front of the tube' after a long day of work." [photo: Joe Whittle]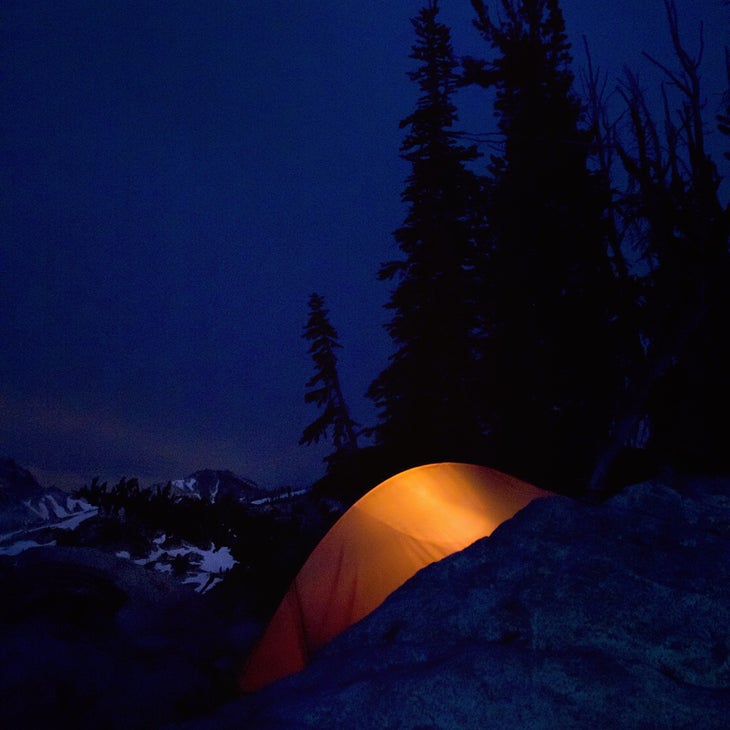 "The gnarliest thunderstorm I experienced last summer rolled in on this night and ruined my plans for epic Milky Way photos. I ended up in the fetal position trying to keep every inch of myself on the imaginary safety of my sleeping pad in my tent as blinding white flashes and nature's artillery fire claimed dominion of my subalpine camp." [photo: Joe Whittle]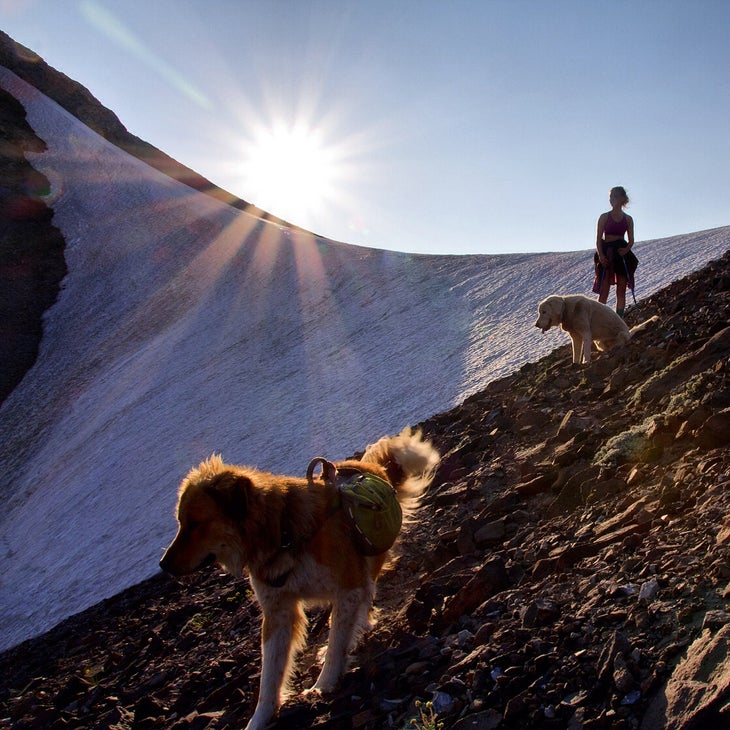 "Of all the amazing moments I had in the wilderness during 2014, my favorites were from the backpacking trip I took with my daughter between ranger hitches to a special ceremonial place in the most remote region of the Eagle Cap Wilderness where we go to remember and honor my father, who passed just over a year before that trip. The luckiest thing in my life was to be blessed with such an incredible, smart, talented, and bright-spirited daughter who has somehow turned into one of the most amazing women I know." [photo: Joe Whittle]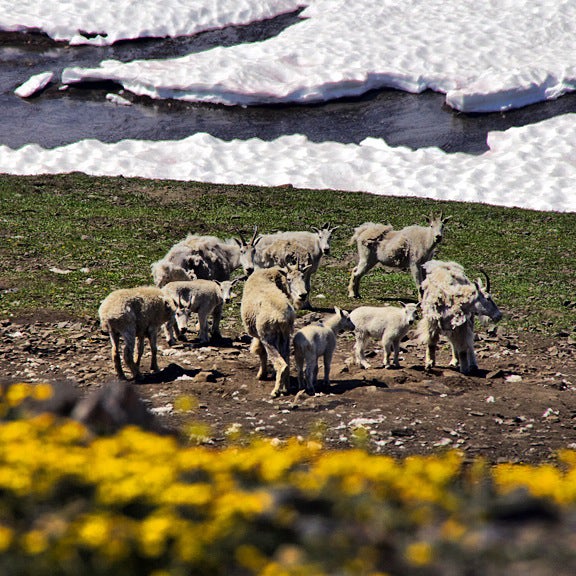 "Making new friends in the Eagle Cap Wilderness." [photo: Joe Whittle]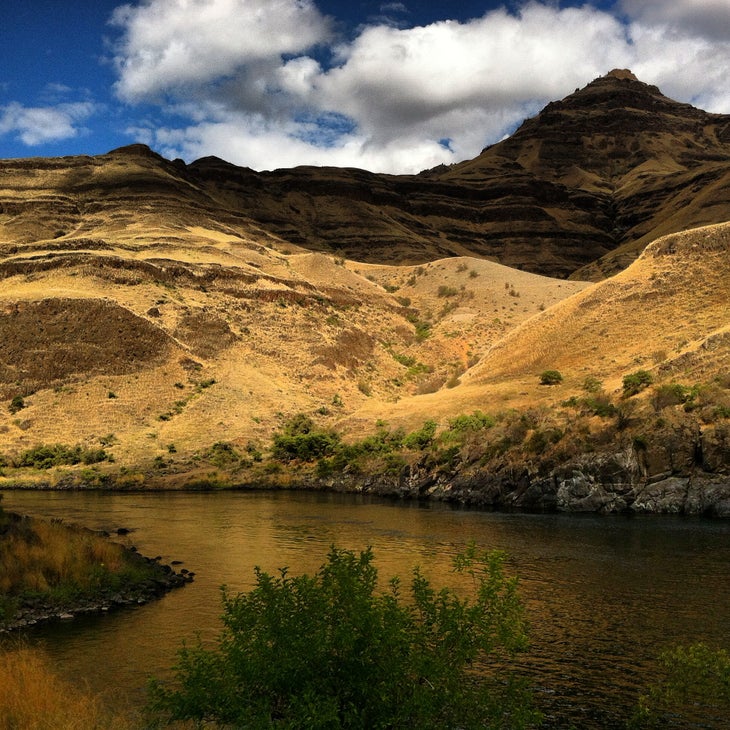 "The environmental historian William Cronon once said, 'The myth of wilderness as 'virgin' uninhabited land had always been especially cruel when seen from the perspective of the Indians who had once called that land home.'" [photo: Joe Whittle]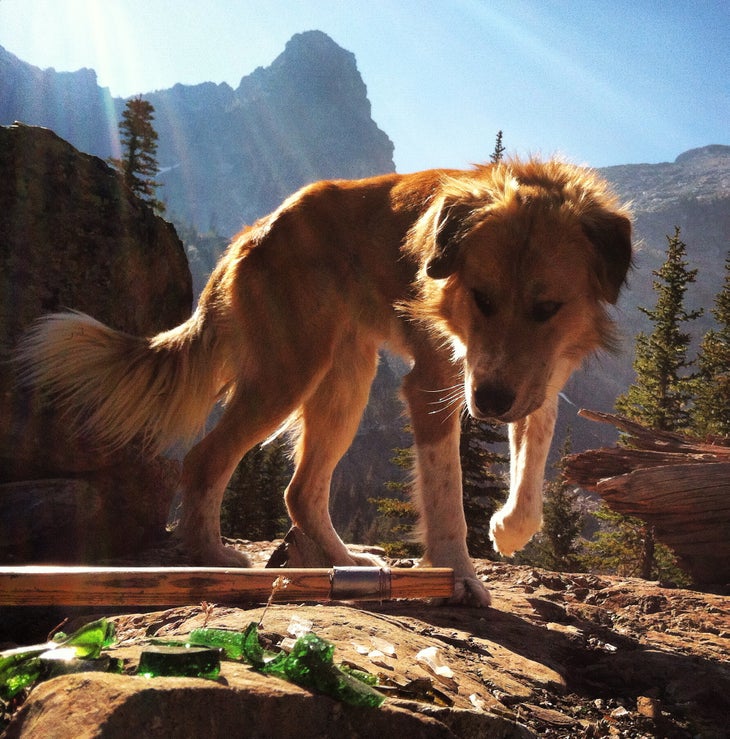 "Oli doesn't understand why people leave things like big shards of broken beer and whiskey bottles in the wilderness in their campsites and fire rings, and neither do I. In this instance, he was the one who packed it all out for them. " [photo: Joe Whittle]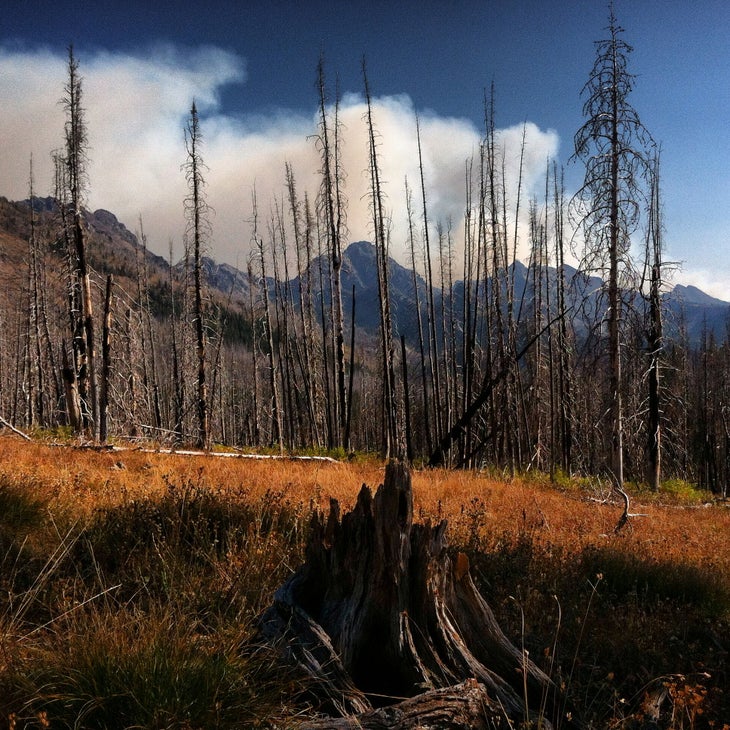 "Last season, we had about a half dozen human-caused forest fire incidents in the Eagle Cap and Hells Canyon Wilderness areas. I cannot stress enough the importance of campfire mitigation, people! Please help us protect these places for your own and others' benefit." [photo: Joe Whittle]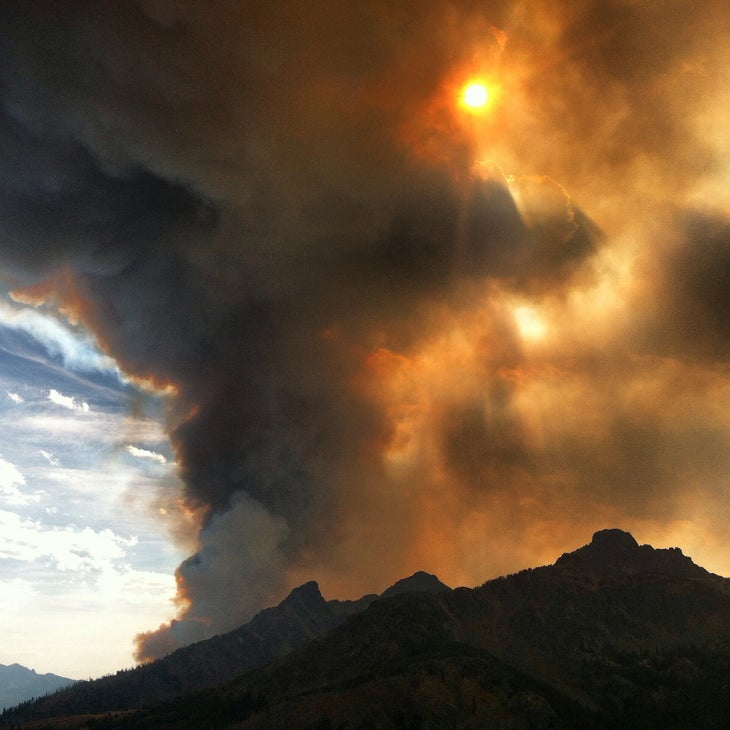 "I camped under smoke that 'snowed' ash on me as it rolled over Hells Canyon, the 9,393-foot summit of He Devil Mountain in the Seven Devils Range. With the roiling black smoke, the Seven Devils, sitting at the Idaho rim of Hells Canyon (North America's deepest canyon), were living up to their colorful and ominous names like He-Devil, She-Devil, Twin Imps, Mt. Baal, and the Devil's Tooth." [photo: Joe Whittle]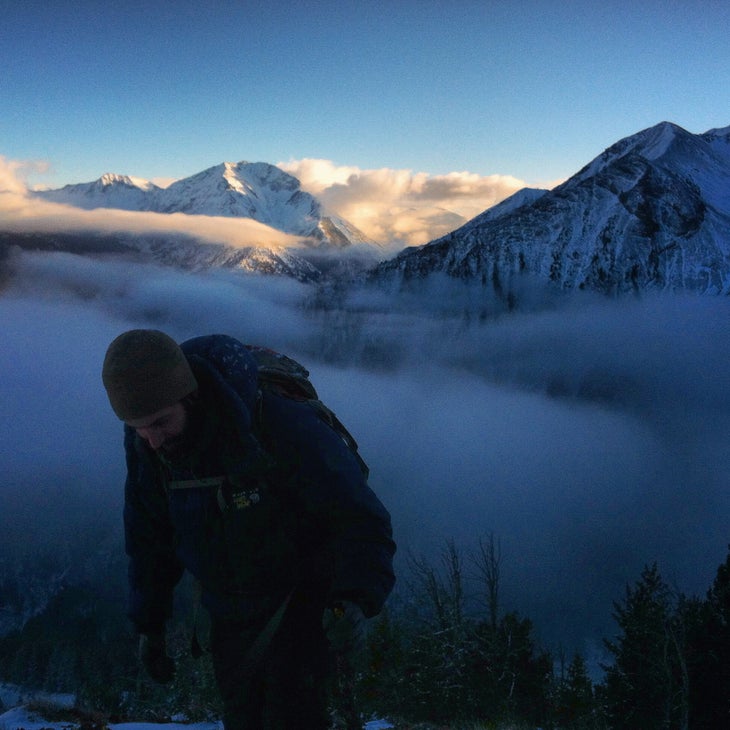 "Last light falls on Oregon's sixth-highest peak, Mt. Sacajawea, behind USMC Iraq War veteran and USFS wilderness ranger Mario Licata ascending Dug Peak to commemorate Veterans' Day. We got a late start due to a late night celebrating the 239th Marine Corps birthday the night before. Nothing a well-charged headlamp couldn't remedy." [photo: Joe Whittle]
"A wilderness, in contrast with those areas where man and his own works dominate the landscape, is hereby recognized as an area where the earth and its community of life are untrammeled by man…" —Wilderness Act of 1964
The photos above capture some of my experiences living life as a backcountry wilderness ranger for the United States Forest Service helping to protect America's wilderness lands and the people who use them. I patrol Oregon's largest wilderness area, the Eagle Cap Wilderness, and North America's deepest canyon, Hells Canyon. I put together this photo essay during the 2014 backpacking season in honor of the 50th Anniversary of the Wilderness Act of 1964. My hope is that by showing some of what we do protecting America's wilderness lands, I can help broaden people's understanding of why we created that law 50 years ago.
I believe the United States Wilderness Act is one of our nation's greatest accomplishments. I want to share a slice of life for someone who serves as a wilderness ranger, which may help explain why. You don't make much money at this job, but it's the sort of job that makes you realize life is worth so much more than money.
I've always said that the Wilderness Act is the most "Indian" (or "NDN" as we like to say) of our country's laws. For me, it's also a deeply engrained part of my heritage. I am an enrolled member of the Caddo Nation (Hasinai Tribe), and also a member of the Delaware Nation of Oklahoma (Lenni Lenape Tribe). The Lenape have always been an adventurous, exploring, people. Long millennia ago we were the first of the Algonquin peoples to make our home in what is now the Eastern Woodlands of the United States. As such, we are referred to as "The Grandfathers" by the other Algonquin tribes.
My great grandfather's great grandfather was Captain John Conner, a man who truly epitomizes this country's wild spirit. He was the first principle chief of the Delaware Nation of Oklahoma (formed after our tribe's final settlement in the "Indian Country" of Oklahoma which ended a 200 year exodus from our homelands in Lenapehoking, which are now the states of NJ, PA, DE, MD and southern NY). Captain Conner (for the Lenape, "captain" is a term given to respected leaders), was descended from a long line of Lenape chieftains and sachems. The Lenni Lenape are historically a sea and water-loving people. After our tribe was exiled from Illinois during the 1820s, John Conner said he was "stirred with a most intense desire to see an ocean." Rather than return east to a land overcrowded with settlers, he set out walking toward the Pacific Ocean. Traveling mainly alone for many months, he reached the mouth of the mighty Columbia River in the Pacific Northwest, where it empties into the Pacific near what is now Astoria, Oregon. He befriended the various tribes whose land he traveled through along the way.
Eventually, Connor made his way south to Durango, Mexico, where he lived for some time. Finally, missing his people, he traveled north to Texas, meeting up with a contingent of the Lenape who had been living with the Caddo there. Afterwards he made frequent journeys back to the West Coast as a hunter and scout, but lived with his people through their final exile in Oklahoma, passing away in 1877 three years before my great grandpa was born. Famed frontiersman Richard Dodge once said that Conner "was justly renowned as having a more minute and extensive personal knowledge of the North American continent than any other man ever had or probably will have."
After obsessively exploring America's wilderness from age 6 to the present (33 years), I often wonder if the same genes that carried Captain Conner all those miles aren't part of the reason my feet keep instinctively taking me back to the wild places I can't help but love.
For more photos and video clips of what we wilderness rangers do out there in America's backcountry helping to protect your wilderness, check out the hashtag #WildernessRangerLife on Instagram. If you visit the Hells Canyon and Eagle Cap Wilderness areas, please contact the Wallowa-Whitman National Forest and Eagle Cap Ranger District for details on your wilderness areas and important regulations that help us protect these places for your grandchildren's grandchildren to enjoy it as you do today. —Joe Whittle
To see more images, check out the #WildernessRangerLife album on Facebook and Joe's website.