The Best Ghost Town Hikes in the U.S.
These eerily beautiful ghost towns—complete with abandoned mines and train depots—add historical interest to nearby hikes.
Heading out the door? Read this article on the new Outside+ app available now on iOS devices for members! Download the app.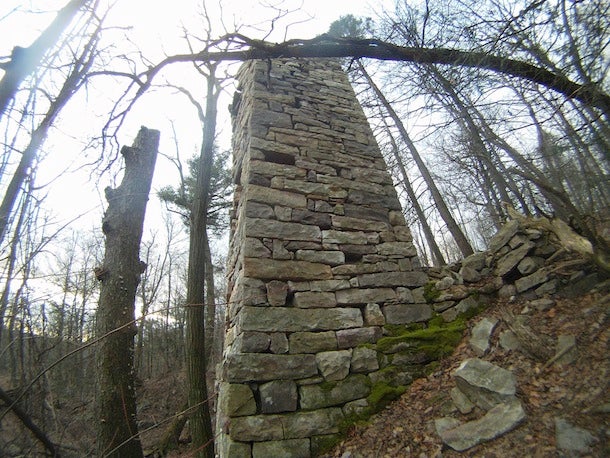 Over a thousand people made their home in Rausch Gap at its peak, but unproductive mines doomed the town to abandonment in 1910. Old foundations litter the townsite, which lies along the Appalachian Trail.[image: Joey Klein/Flickr]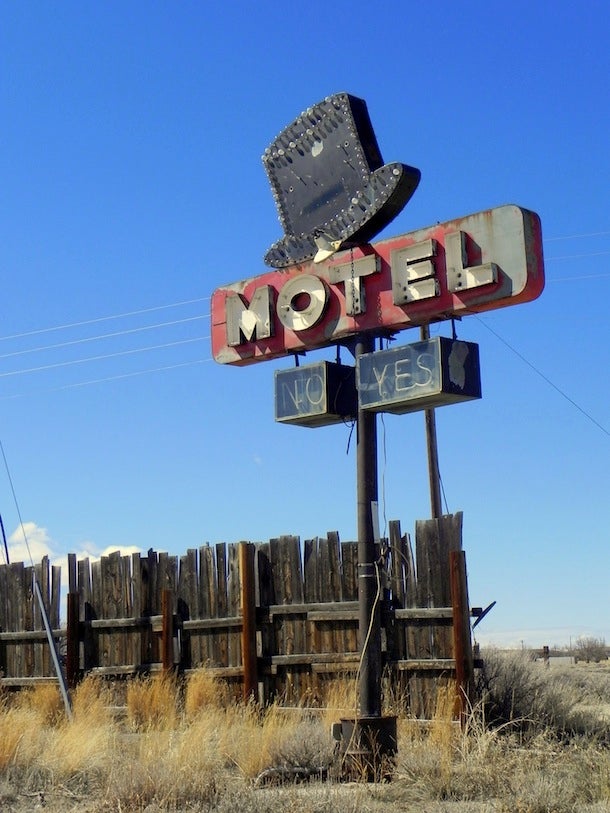 Discover empty playgrounds, derelict vehicles, and abandoned dormitories in this uranium boomtown that busted when the mines closed in 1982. Then, explore the craggy peaks of the trailless Rattlesnake Range, less than 10 miles away. [image: Paul Chisholm/Flickr]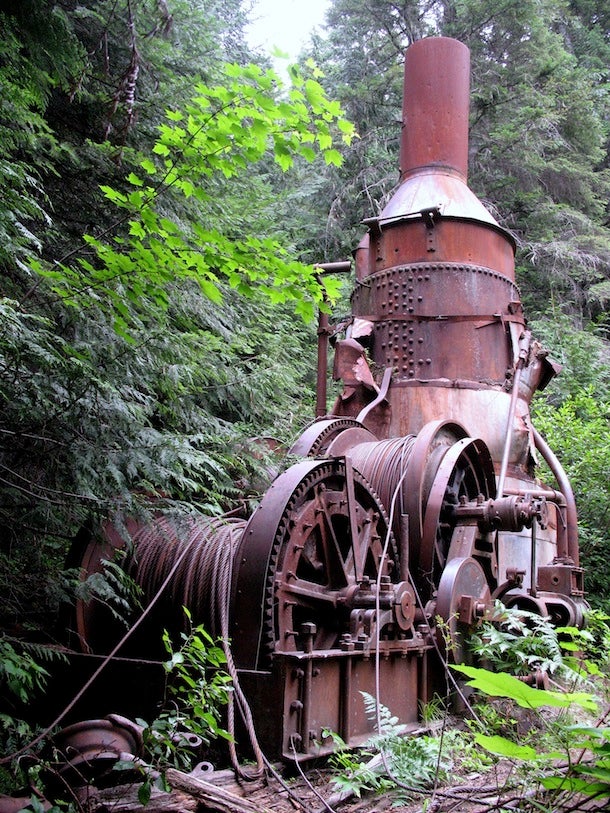 Browsing moose have replaced teams of loggers on Hobo Creek, but artifacts remain to tell the cultural history of the area. Hikers can see a steam donkey, ruined splash dams, and old logging camp foundations on the 2-mile Hobo Historical Trail. [image: Kendra Schotzko/Flickr]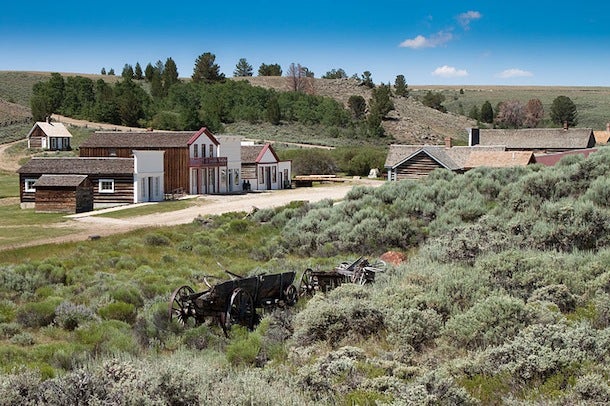 More than 30 historic structures have been restored in this former gold-mining boomtown on the southern flanks of the Wind River Range. The Continental Divide Trail passes conveniently through main street; follow it north to access a part of the Winds usually accessed only by thru-hikers.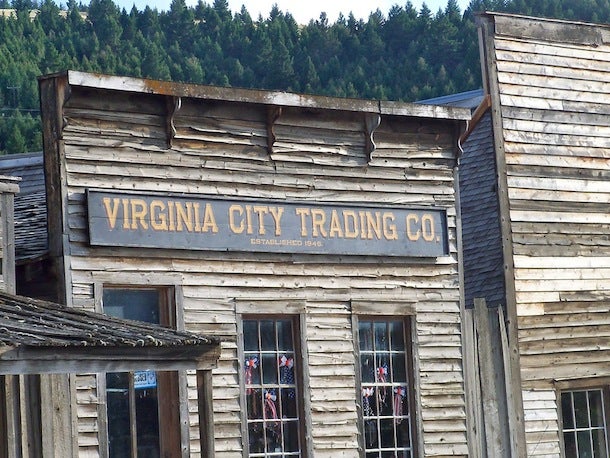 A "living" ghost town located just 20 miles west of Yellowstone, Virginia City was once home to western folk hero Calamity Jane. Roam up and down the 19th century boardwalks before exploring the lake-studded Tobacco Root Mountains overlooking the town. [image: Ernie Hathaway/Flickr]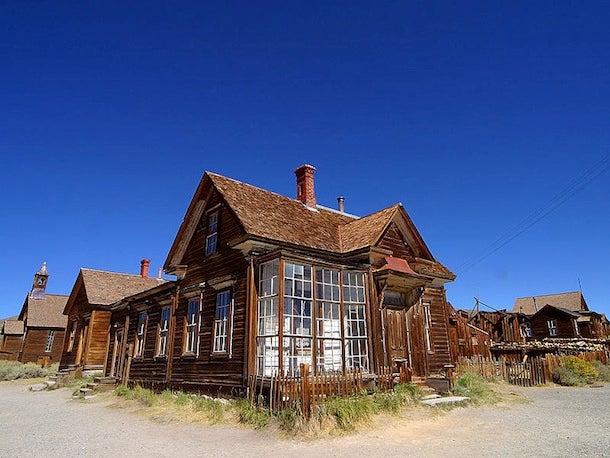 Designated a National Historic Landmark in 1961, Bodie is one of the best-preserved ghost towns in the nation. Old churches, schools, automobiles, and residences appear frozen in time, transporting the visitor to a by-gone era. [image: John Sullivan/Wikimedia]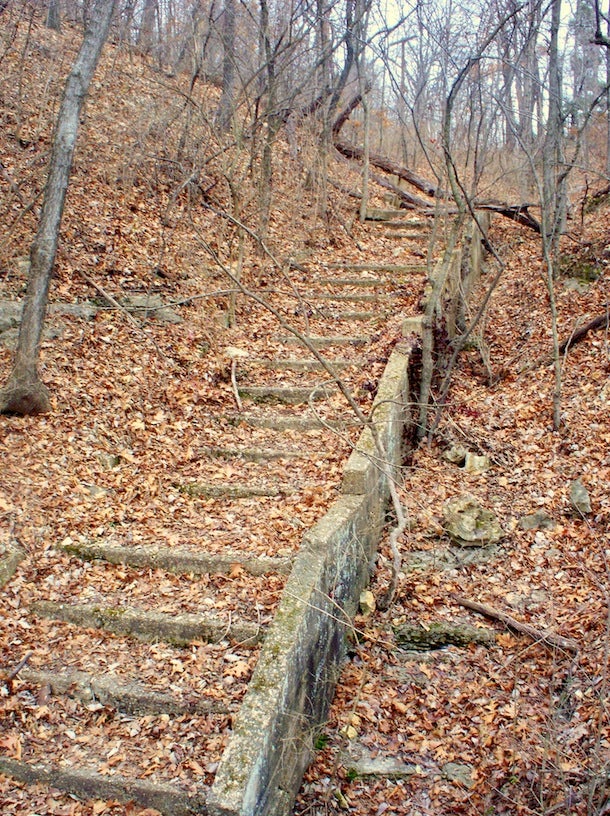 During the early 1900s, the Meramec River was a favorite destination for wealthy St. Louisans looking to escape the stresses of city life. Although the echoes of inebriated revelers have long faded from the picturesque valley, you can still see several foundations and the remains of the "Grand Staircase" which connected the river to resorts perched high in the limestone bluffs. [image: Paul Chisholm/Flickr]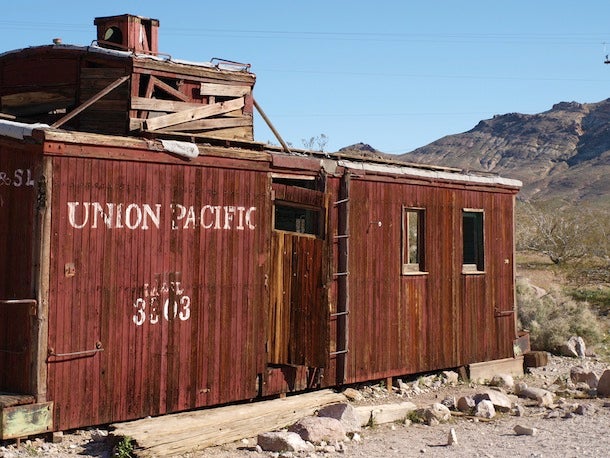 Rhyolite is a must-see for visitors to Death Valley National Park. The well-preserved train station serves as the main attraction, but ruins of a bank, mercantile, and an adobe home made from 50,000 beer bottle also spark curiosity. [image: Rafał Próchniak/Flickr]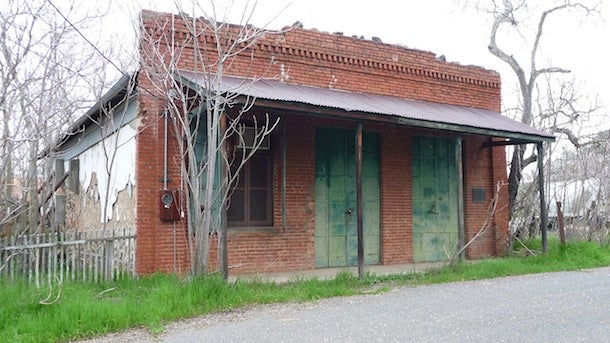 An estimated 5,000 Chinese immigrants lived here during the 1850s, working in the numerous gold mines that littered the region. Visit the ruins, then explore more than 17 miles of trail in the BLM's nearby Red Hills Area of Critical Environmental Concern. [image: Cary Bass/Wikimedia]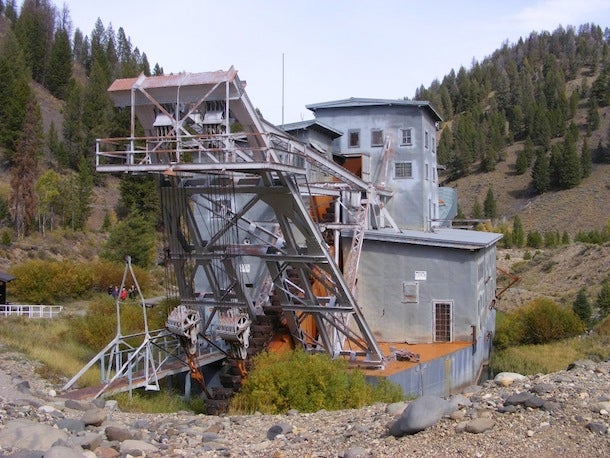 The 988-ton Yankee Fork Gold Dredge is the highlight of this ghost town on the border of the Frank Church-River of No Return Wilderness, but other attractions include a small museum and an interpretive trail that passes near most of the restored structures. [image: Jerry Willis/Flickr]
Be sure to explore the streets of this well-preserved ghost town before tackling the trails of the nearby Collegiate Peaks, but beware: several of the town's former residents reportedly haunt its boardwalks, including a mysterious young woman in a white dress. [image: Rolf Blauert/Wikimedia]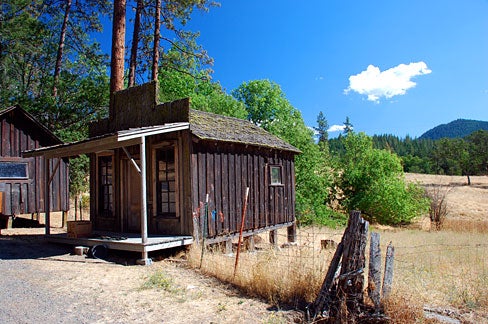 Three buildings remain in Buncom from its heyday as a gold mining boomtown: a cookhouse, a post office, and a bunkhouse. Stop and take a look on your way to the hiking trails near sparkling Applegate Lake. [image: Gary Halvorson/Wikimedia]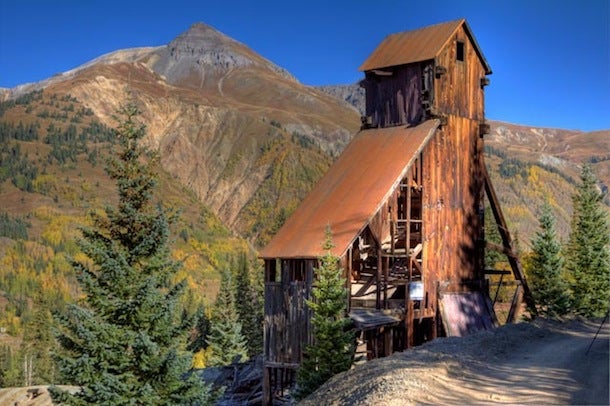 Several mines dotted the landscape around historic Guston, Colorado, but the Yankee Girl Mine reigned supreme. Investigate the mine's ruins before exploring the surrounding San Juan Mountains on foot. [image: Sandy Horvath-Dori/Flickr]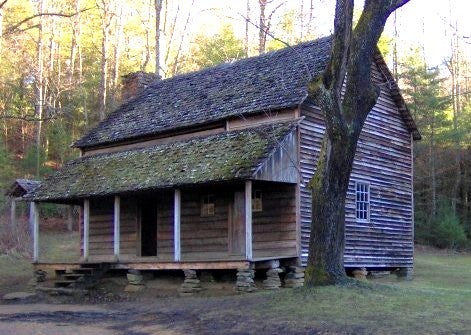 Take a hike in Cades Cove during your next visit to Great Smoky Mountains National Park and you'll see why hundreds of settlers made this their home in the 1800s. Several barns, log homes, and a working grist mill are among the charms of this popular park attraction. [image: Brian Stansberry/Wikimedia]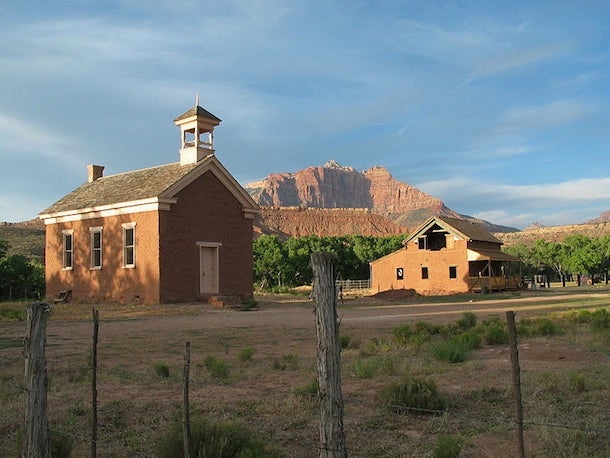 Excellent preservation, a stunning backdrop, and proximity to Zion National Park make Grafton the "most photographed ghost town in the West." [image: Wikimedia]