The 2015 Life List
Every hiker's life list should include these 9 epic adventures.
Heading out the door? Read this article on the new Outside+ app available now on iOS devices for members! Download the app.
The 2015 Life List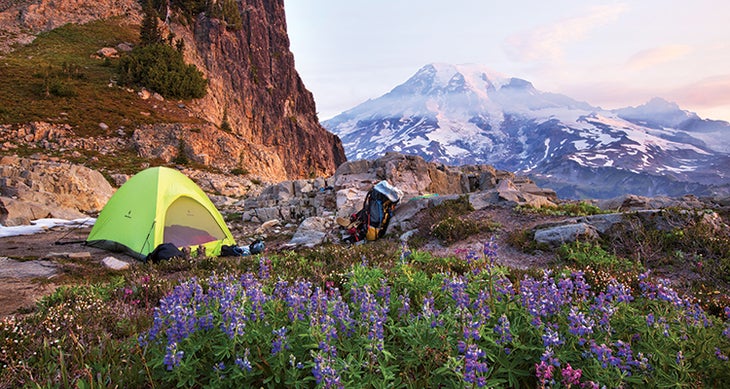 Camp at this perfect spot in the Tatoosh Range: Camp in this spot. Seriously. Sure, you should probably climb Mt. Rainier and circle it on the Wonderland Trail too, but the ultimate view is at this site in the Tatoosh Range between 6,460-foot The Castle and 6,971-foot Unicorn Peak. [Photo: Floris Van Breugel]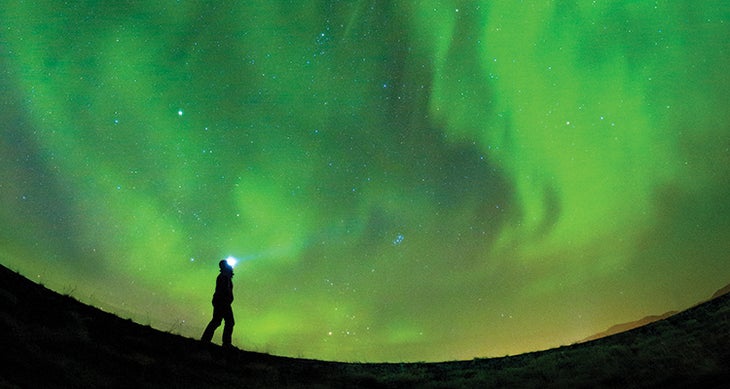 Budget version: Try the south shore of Angleworm Lake in Minnesota's Boundary Waters (target fall or winter). Grander option: head to Iceland (pictured). The months surrounding the equinoxes (Sep., Oct., Feb., Mar.) offer the best balance of darkness, daylight, and borealis activity. For more trip ideas, go to backpacker.com/northernlights. [photo: Grant Ordelheide]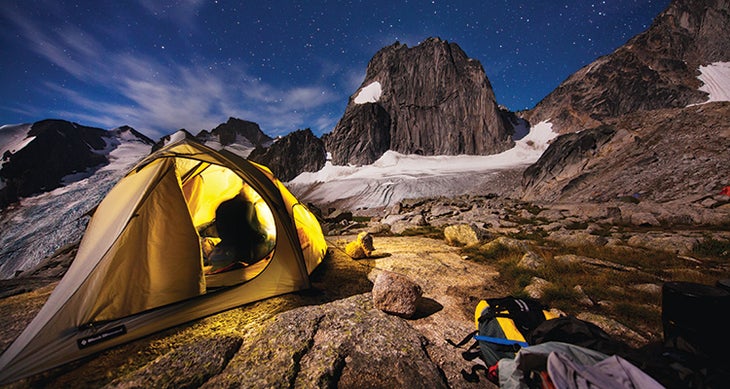 This slice of British Columbia's Purcell Range is gouged by glaciers, lashed by rain, and skipped by everyone who doesn't think that sounds like heaven. Climb 3,500 feet in 3.5 miles and throw down at Applebee Dome campground for this view of 10,118-foot Snowpatch Spire. [Photo: Floris van Breugel]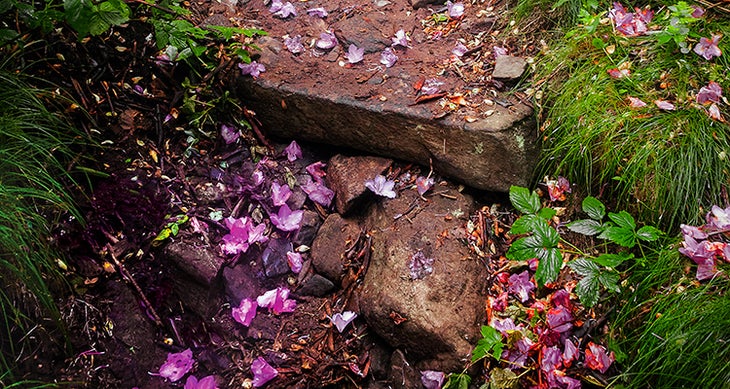 These real life enchanted forests are sure to inspire tingly awe. Rhododendrons in the eastern United States typically bloom in the first three weeks of June. See the phenomenon on the .7-mile Craggy Pinnacle Trail off the Blue Ridge Parkway and (pictured here) the 1-mile Grassy Ridge Trail on the NC-TN border. [Photo: Sharon Canter]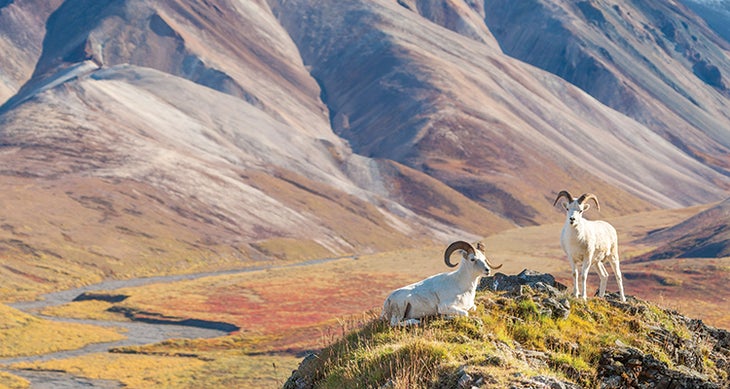 Up for a real challenge? The trailless terrain of Denali is as good as it gets. Enter a land of braided, sky-blue rivers, tundra shaggy with willow, and more wildlife than you can shake a can of bear spray at. [Photo: Patrick Endres]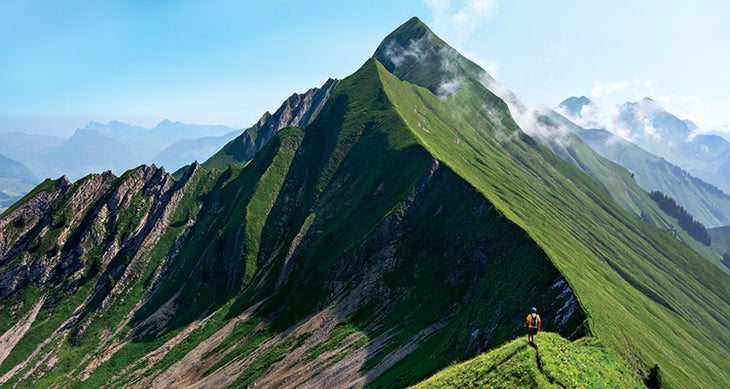 With 14,000 miles of mountain trails, Switzerland has no shortage of spectacular paths. One of the best: the 15-mile Hardergrat Trail, which towers 4,000 feet above the charming town of Interlaken, traversing a vertiginous ridge most of the way. [Photo: Patitucci Photo]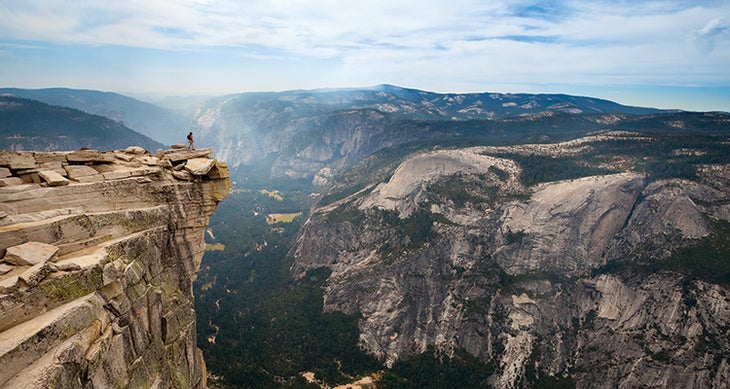 Conquer your fear of heights—and 5,000 feet of elevation gain—and you can revel in one of the most beautiful spots in the country. Hit it on an overnight shuttle hike starting at the Cathedral Lakes trailhead in Tuolumne Meadows. [Photo: Grant Ordelheide]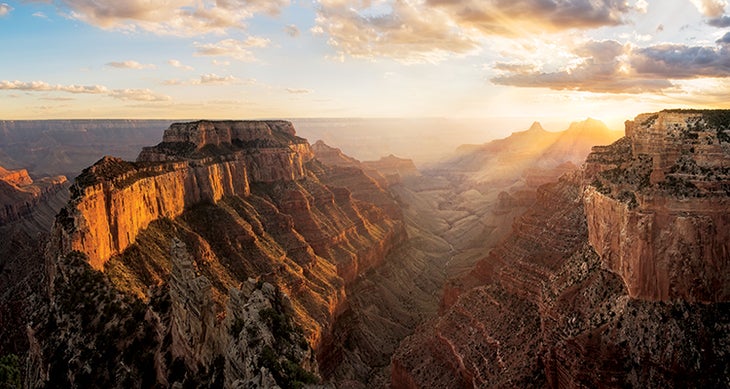 Don't get us wrong—we love a good R2R tour of the Big Ditch as much as anyone. But the best (private!) views are on the North Rim, where a longer drive and shortened season keep the masses away. Check out our Grand Canyon guide for trip ideas. [Photo: Jared Warren]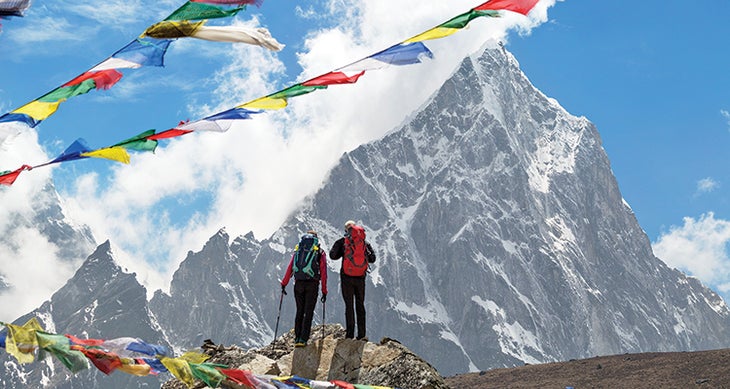 There isn't a mountain range in the world that draws eyes up and jaws down like these beauties. The classic trek is to Everest base camp, with views of 21,138-foot Cholatse (pictured) along the way. Roll your eyes if you must, but then ask yourself: Has anyone you know ever come back from this place unimpressed? [Photo: Patitucci Photo]
Every life list begins with commitment. A decision to pursue the things that matter most in life. A devotion to the quest. When you're just starting out, you can take time to explore gently and find things to stir your passion. Once you tick off the easy stuff, you can take the training wheels off. Push yourself. Get just a little bit scared. And before it's too late, you should find time to splurge on those really big adventures. Remember: completing the ultimate life list should be fun, not easy.