The 10 Best Outdoor Dog Breeds
These pups love the trail just as much as you do.
Heading out the door? Read this article on the new Outside+ app available now on iOS devices for members! Download the app.
We can't help it: We're dog people. They're at least as reliable as our most reliable human hiking partners, they never complain, and their eternal curiosity on the trail is an example that we aspire to. And while dogs of all kinds love the trail, some are just outdoor icons. Through a thoroughly unscientific process (read: we went around the office asking people) we picked these ten favorites.
PSA: Backpacker loves responsible dog owners almost as much as we love dogs. Keep your friend on a leash where required, keep them in sight and under control everywhere else, and please, pick up their poop.
Mixed Breed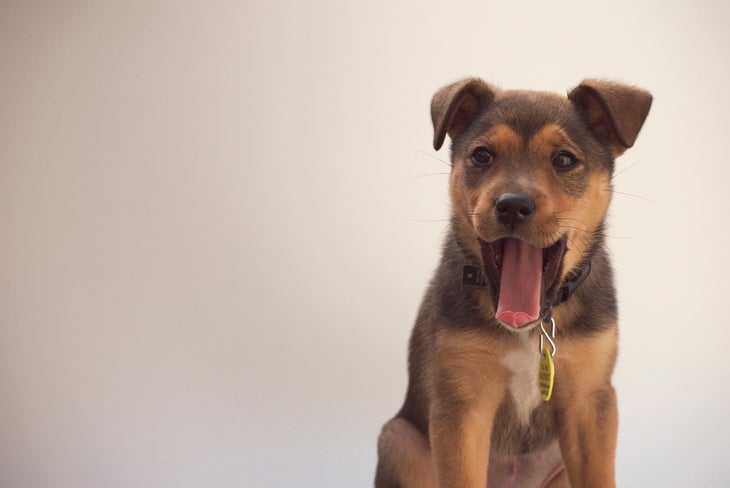 Although dog breeders everywhere are often quick to tell you otherwise, mutts are often the most loyal companions and all the more unique for their mixed lineage. Adopt a pup from your local shelter and chances are you'll end up with a friend for life. [image: Nate Steiner/Flickr]
Australian Cattle Dog (Blue Heeler)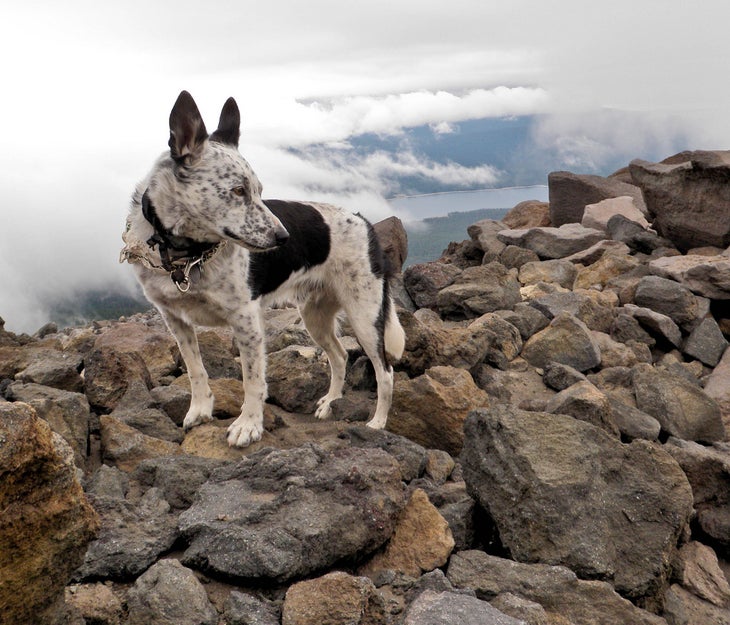 Adorable, protective, and descendants from a long line of rough-and-tumble herders, Blue Heelers are bad to the bone. They'll give you a run for your money with their high energy and tenacious spirit. [image: Michael McCullough/Flickr]
Bernese Mountain Dog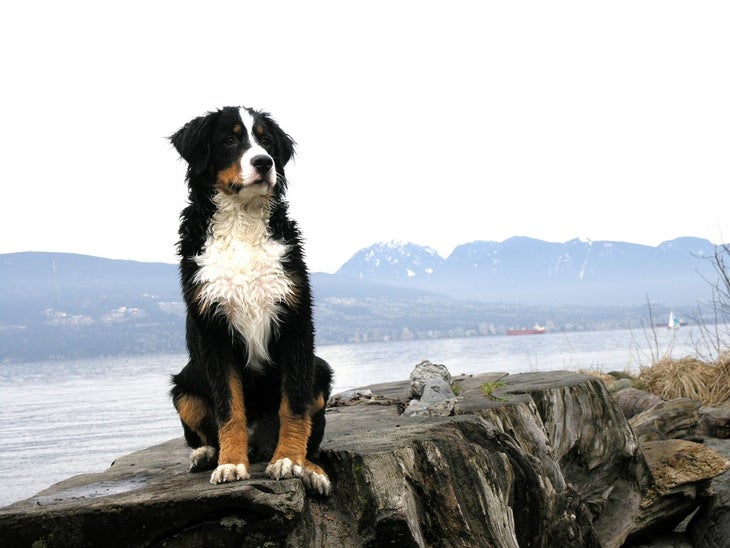 These dogs love staying active and being outside – they even have "mountain" in their name! This breed originated as a working farm dog in Switzerland. Because of their size, Bernese Mountain Dogs need a large area to play – and the great outdoors is the perfect place. [image: Shari F/Flickr]
Siberian Husky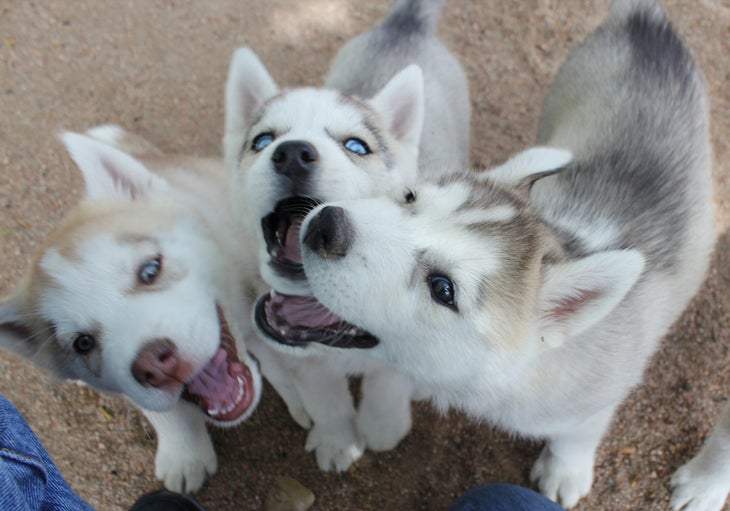 Anybody descending from Siberia is a guaranteed badass, and Siberian Huskies are no exception. They're smart, brave, fun-loving, and serious lookers. Regulars in extremely cold weather, Siberians thrive in the snow. (Just try to get one inside when it's coming down. You'll see what we mean.) [image: Jeffrey Beall/Flickr]
Louisiana Catahoula Leopard Dog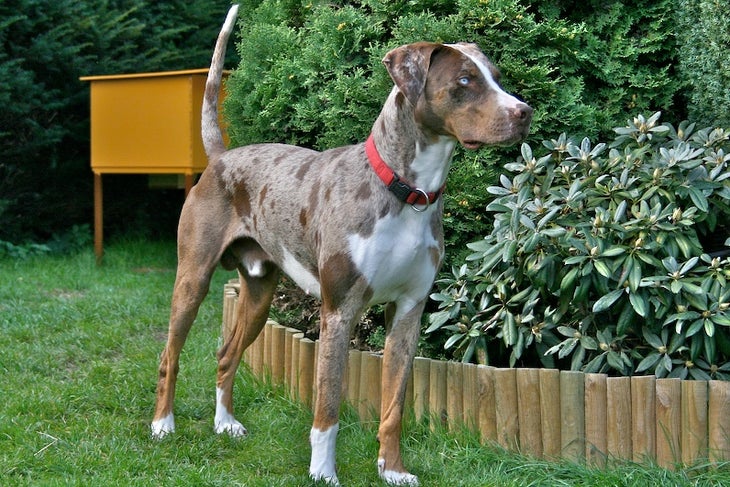 With a North American heritage that includes wild boar hunting, these lanky troupers have just the right amount of independence to make them the perfect road trip and adventure partner. [image: Britta Weibenborn/Wikimedia]
Portuguese Water Dog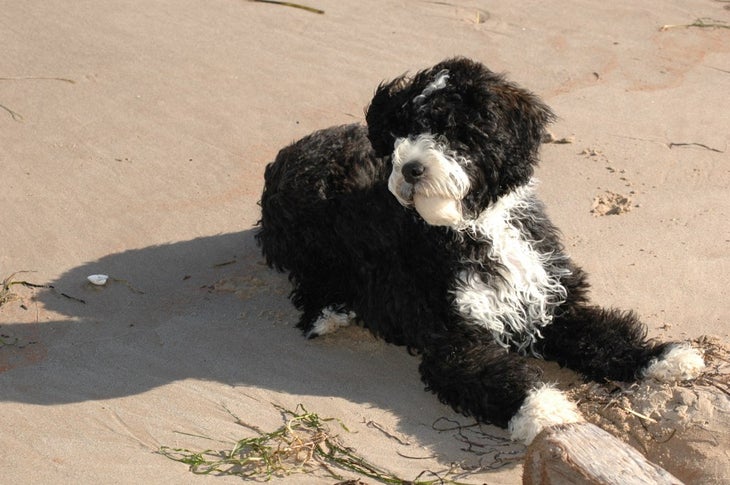 These fluff balls are perma-happy pleasers who never tire of adventures. Bonus: they're hypoallergenic, one of the main reasons the Obamas adopted Bo as the "First Dog." [image: Raymond Brow/Flickr]
German Shorthaired Pointer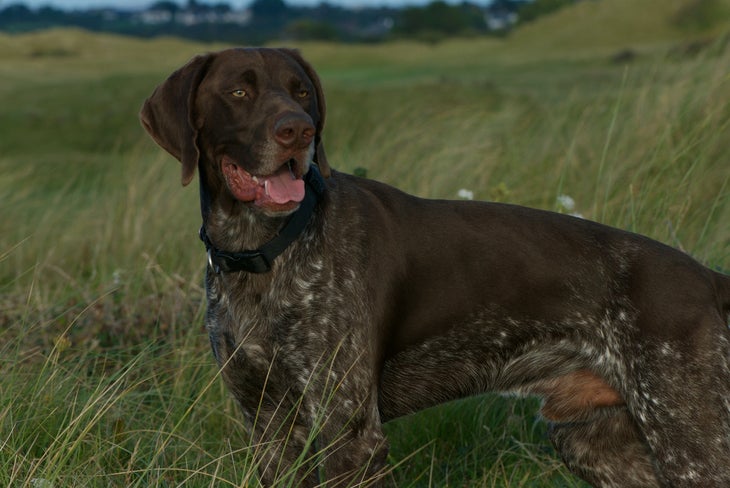 With an insane sense of smell and above-average intelligence, the GSP is game for any and all hobbies. They make perfect crag dogs, excellent hunting partners, and crush the trails. Affectionate and highly trainable, your four-legged best friend will be the life of the party. [image: Geraint Morgan/Flickr
Border Collie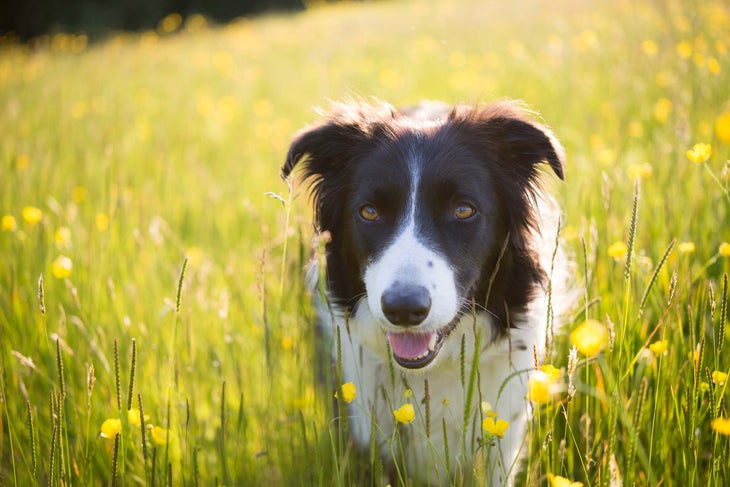 Known broadly for their high energy and working dog status, the Border Collie is a goldmine for outdoor adventurers. With enough brains to outrank all other breeds (According to Stabley Coren's Intelligence of Dogs), the Border Collie takes direction extremely well and never tires. [image: Brad Armentor/Flickr]
Labrador Retriever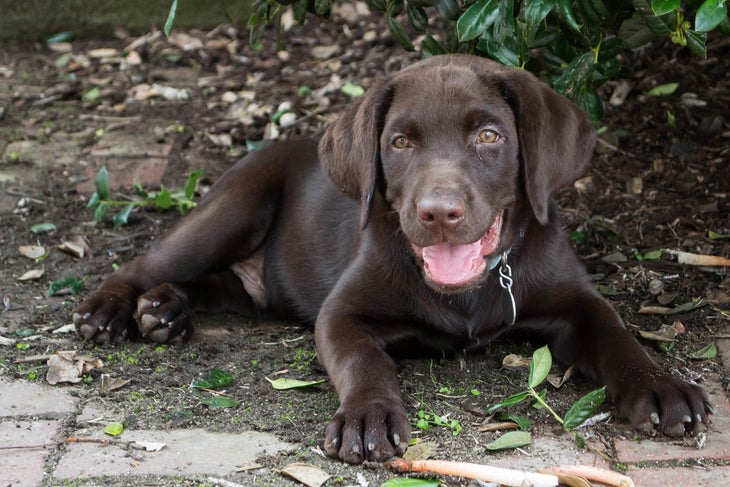 The family dog of choice for thousands, Labs are rarely without a "smile" on their faces. They love playing fetch, they love running, they love being outside, and most of all, they love you. [image: Brian Holland/Flickr]
Vizsla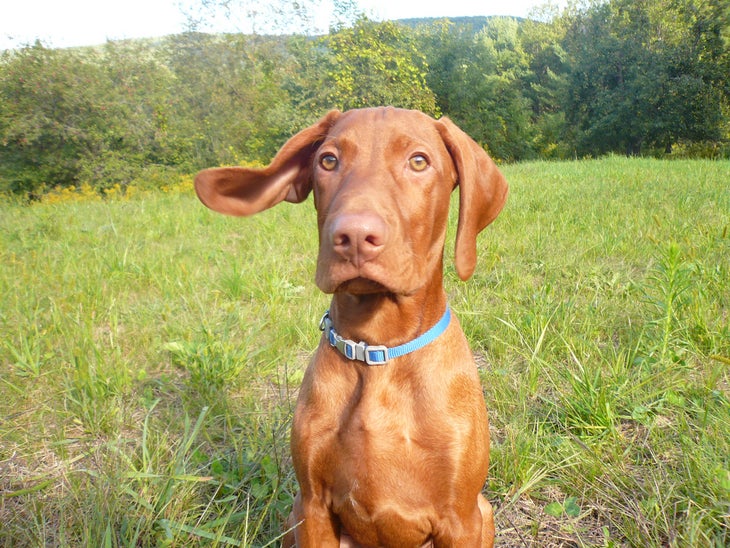 With looks reminiscent of a red-headed Weimaraner, Vizslas originated in Hungary and are known for the abilities as hunters. Part pointer and part retriever, they combine the best of some of the greatest outdoor breeds. [image: Rebecca Seigel/Flickr]
Find more hiking dogs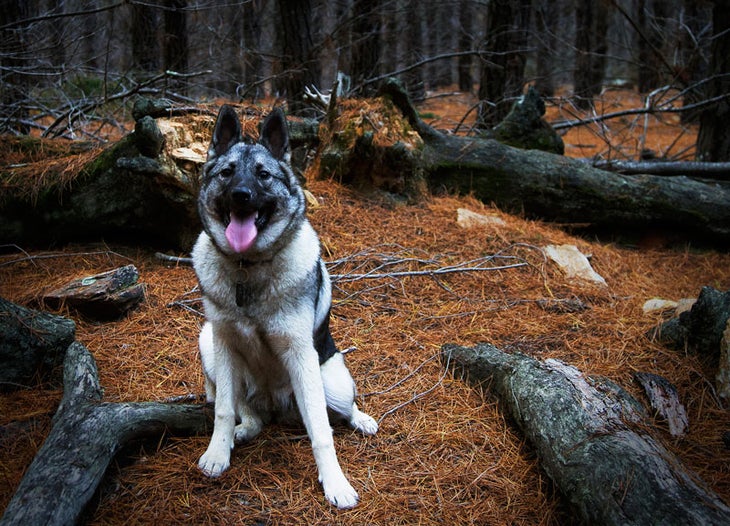 Want to meet more breeds that love hiking? Read on for our list of 10 adventure-loving dogs.
With the right training, these incredible outdoor dog breeds make for some of the best adventure pups out there. But just remember—every dog is only as good as its human.
Raise Your Perfect Outdoor Dog
The first step to finding your perfect outdoor companion is, well, finding him or her. The ASPCA or your local shelter is the best place to start looking for your new outdoor dog.
Next up: training your pup. Start with basic skills, like sit, stay, and heel. Consistency is important; you may find it helpful to work with a professional trainer to shore up your outdoor dog's skills. (A simple clicker may help you train your dog.)
When you're in the wilderness, your outdoor dog's safety and health is your responsibility. Learn basic canine first aid and carry a dog-specific kit (or one that works for both of you, like the Adventure Medical Kits Adventure Dog Series Me & My Dog First Aid Kit, $50) so you'll be ready to deal with any paw injuries, splinters, or bites that your pup may encounter.
Dog won't stop pulling? Consider switching from a collar to a harness for your walks. The Ruffwear Front Range Dog Harness is a good, all-purpose model to start with.