Stunning Backcountry Campsite Photos
Warning: May induce jealousy and an uncontrollable urge to hit the trail. Blame our friends at Tandem Stills+Motion for sharing these sweet campsite photos.
Heading out the door? Read this article on the new Outside+ app available now on iOS devices for members! Download the app.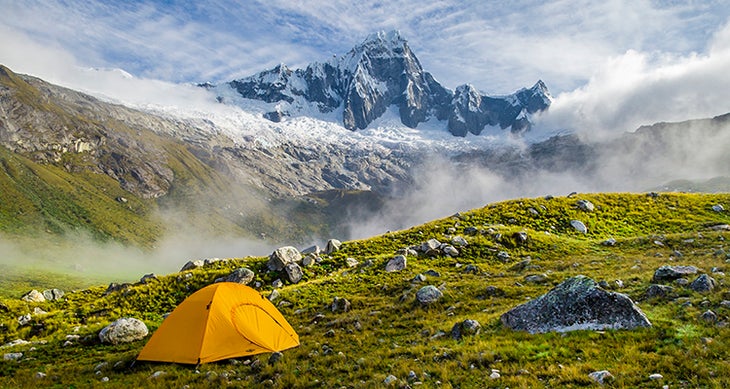 The morning sun illuminates a tent and the surrounding mountains along the Santa Cruz Trek in Peru. Photo by Kim J. Phillips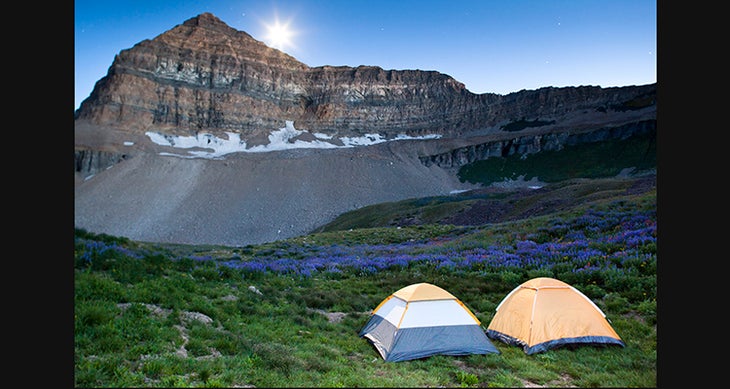 Backcountry camping under the stars and Mt. Timpanogos, Utah. Photo by Lindsay Daniels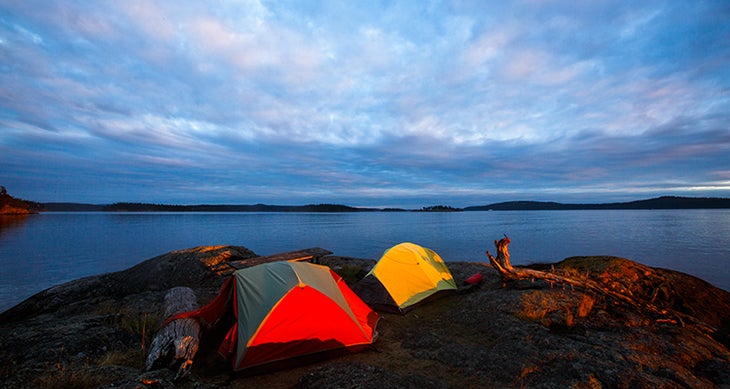 Two tents glow under a colorful sunset at a picturesque peninsula campsite in the south cove of Jones Island during a 3-day sea kayaking trip in the San Juan Isands of northwest Washington State. The island is a 188 acre State Park that is only accessible by boat and has 24 campsites. Photo by Ben Herndon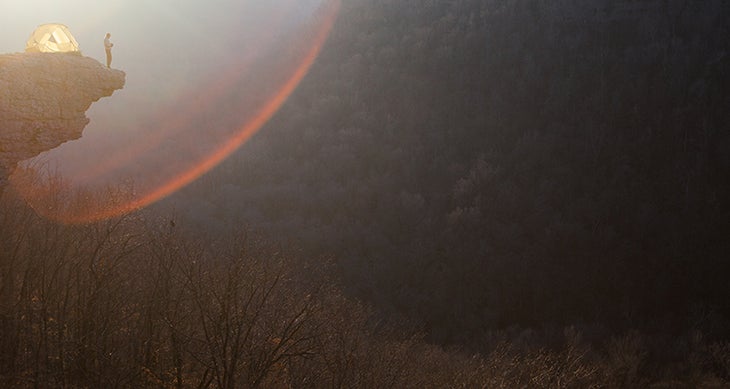 A man drinks coffee at sunrise on Hawkbill Crag in the Buffalo National River in Arkansas. Photo by Carl Zoch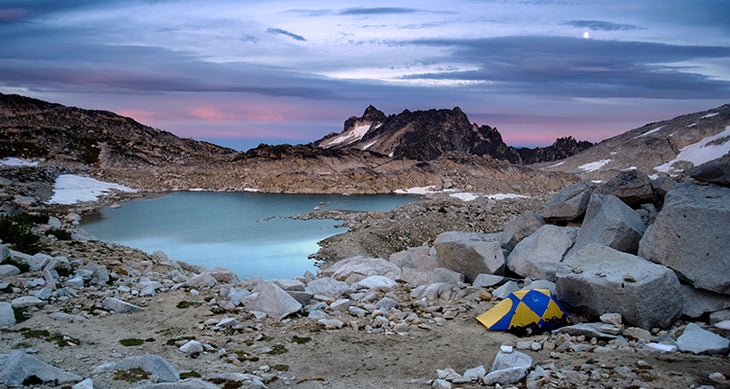 A tent in evening light with moon in the Cascade mountains of the Alpine Lakes WIlderness Enchantments of Washington State. Photo by Mathew Hall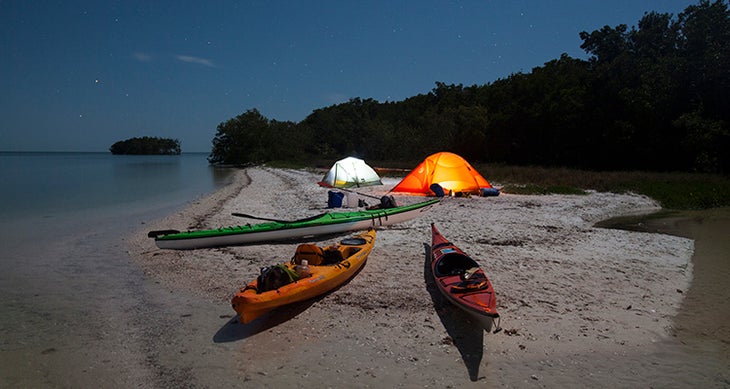 Kayaks and tents illuminated at night on Rabbit Key in Everglades National Park and Ten Thousand Islands. Photo by Mac Stone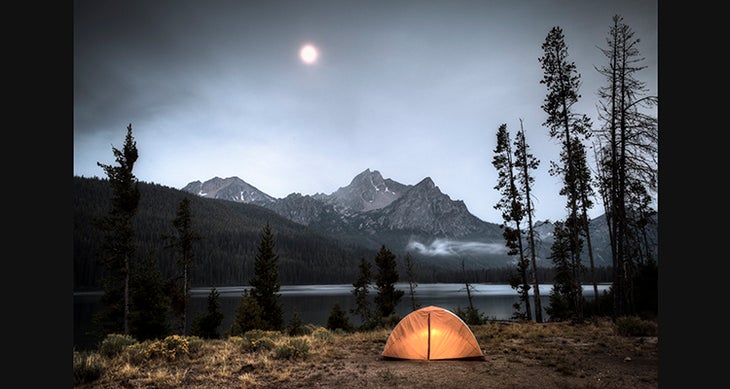 Camping under a moonlit sky on Stanley Lake, Idaho. Photo by Patrick Brandenburg
This roundup of some of the world's most beautiful campsite photos brought to you in partnership with Tandem Stills + Motion, an outdoor photo agency and community for adventurous souls.