The Best Reader Photos from National Summit Day
Relive our celebration of peaks with these mountaintop shots.
Heading out the door? Read this article on the new Outside+ app available now on iOS devices for members! Download the app.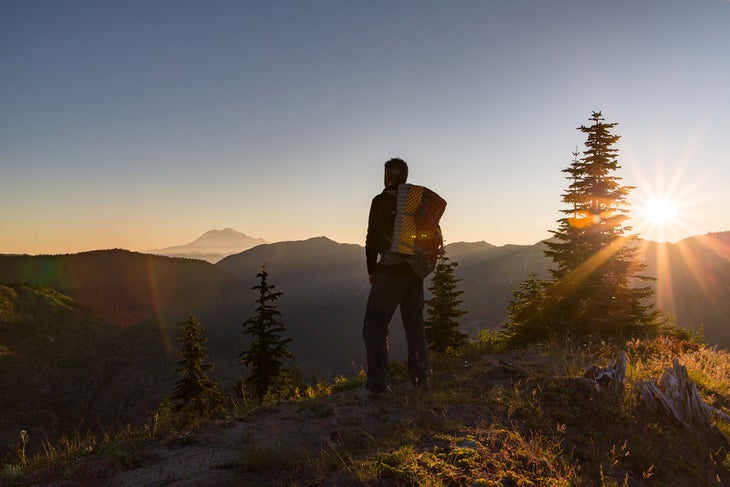 During a hike the day before, we decided to ditch the trail and explore the wilderness, in search of a good spot to have a 360-degree view. When we found that one, we decided it was worth coming back up to catch the sunrise. After hiking in the dark, we made it to the blue hour and it was more than worth it: Mt.  Rainier, Mt.  Adams, Mt.  Hood, Mt. Jefferson, Mt. St. Helens in one sweep. 
—Melonie Saucer (@melanieonthehills), from an unnamed top near Mt. St. Helens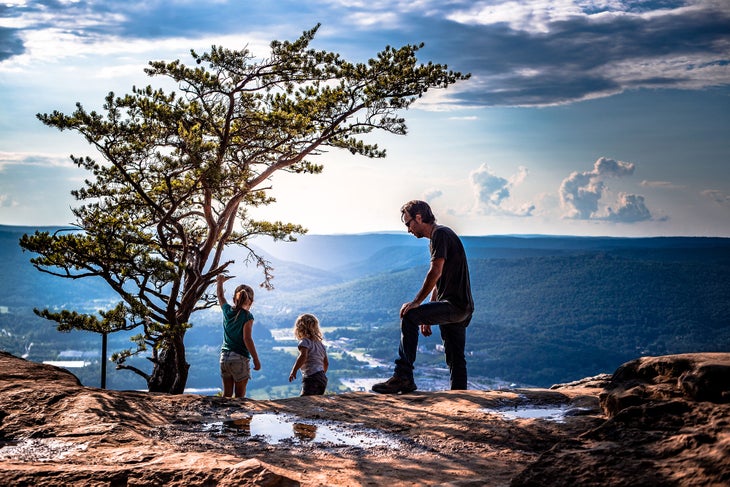 And just like that, we are Chattanoogans. Saturday, we hiked up to Sunset Rock on Lookout Mountain—I figured being in a new place, we needed to make one of the most iconic parts of it our first hike as a family. It felt so good to be out on the trail together again, after a month of packing, moving, and unpacking. I look forward to coming back here, and to all the new trails we have to explore in our new home. 
—Stephanie Jacobson (@WhimsyandWilderness), from Sunset Rock on Lookout Mountain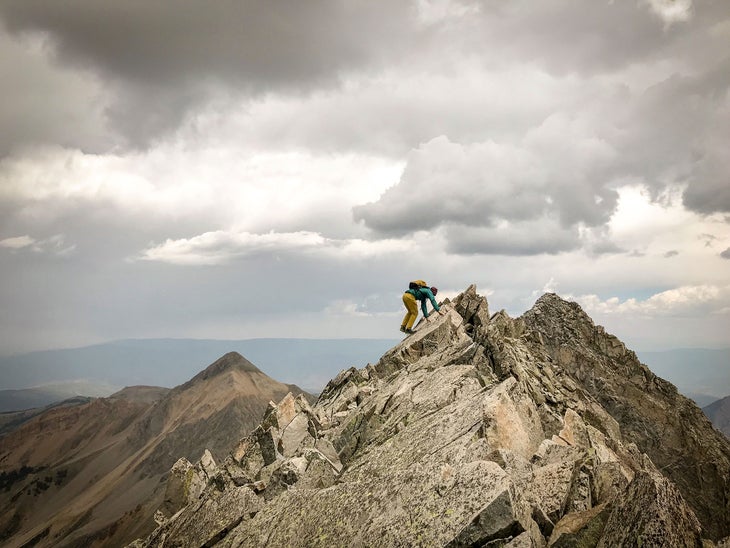 When the weather comes rolling in, you bail. We decided to turn around just shy of the summit after a light rain started and the clouds quickly darkened. All in all, I had some great Type 2 and Type 3 fun this weekend attempting Capital Peak with @gazleah. We'll definitely be back to attempt this peak again! 
—MJ Smoot (@mjsmoot)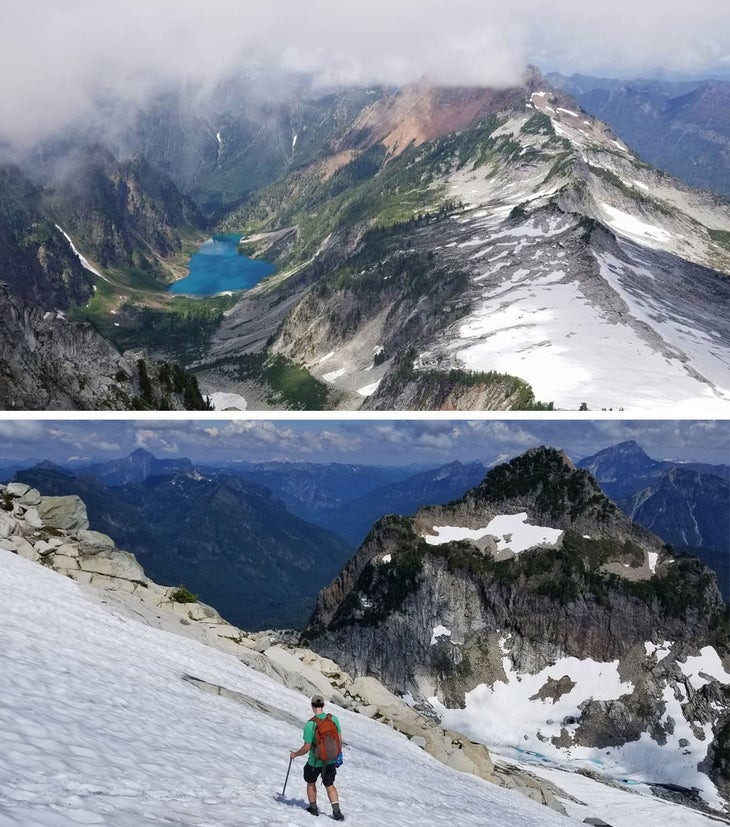 We had such a wonderful day on this hike and reaching this summit (on national summit day!). However, throughout the day, there was a strong touch of sadness as we watched the efforts of the search and rescue teams in Washington look for a missing hiker.
—Laura Behymer (@behymer.laura) from Vesper Peak, WA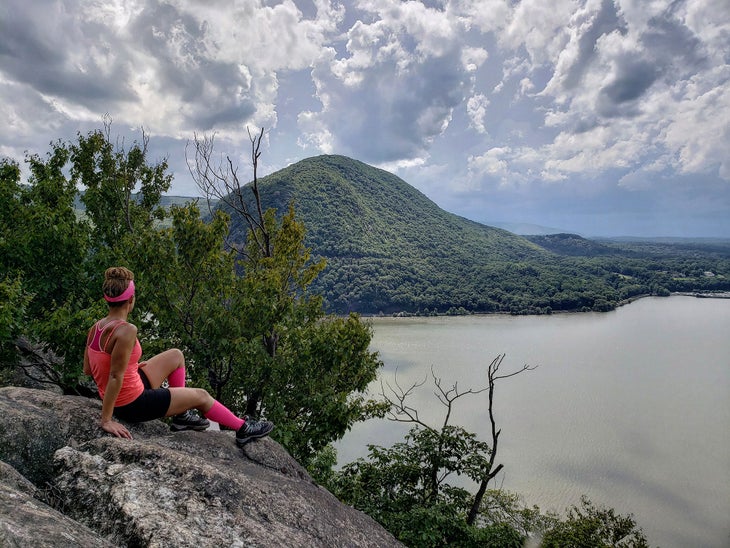 Come rain or shine, come hell or high water, show that mountain what you're made of.
—Carolyn Bettiol (@carolyn.foxy_roxy_girl) from atop Breakneck Ridge, looking across the Hudson River at Storm King Mountain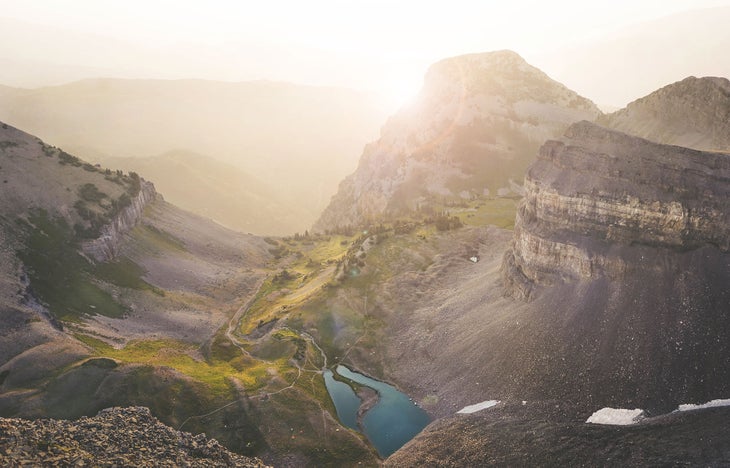 Here's a quick shot I grabbed while summiting Mount Timpanogos at 5 am. We started the hike at 1 am.
—McKay Mayes (@mckay_mayes) from Utah's Wasatch Range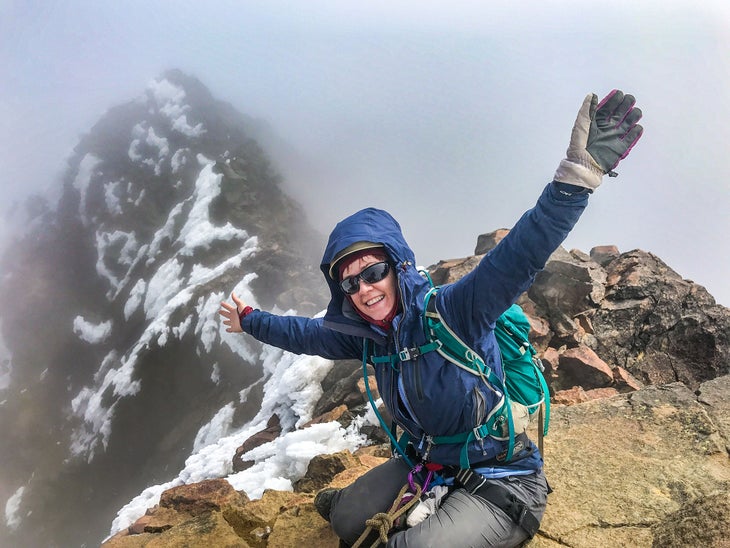 If you've ever climbed a mountain over 14,000 feet, you're probably well aware that altitude is a cruel mistress. She slips into your body like stale narcotics and leaves you feeling bloated and dumb as you make your best attempt at traversing a massive peak in slow motion. It slits your IQ slits in half with a sharp knife, and simple pleasures like breathing become labored efforts. It's a veritable fiesta for masochists like myself.
—Emily Pennington (@brazenbackpacker) from Illiniza Norte in central Ecuador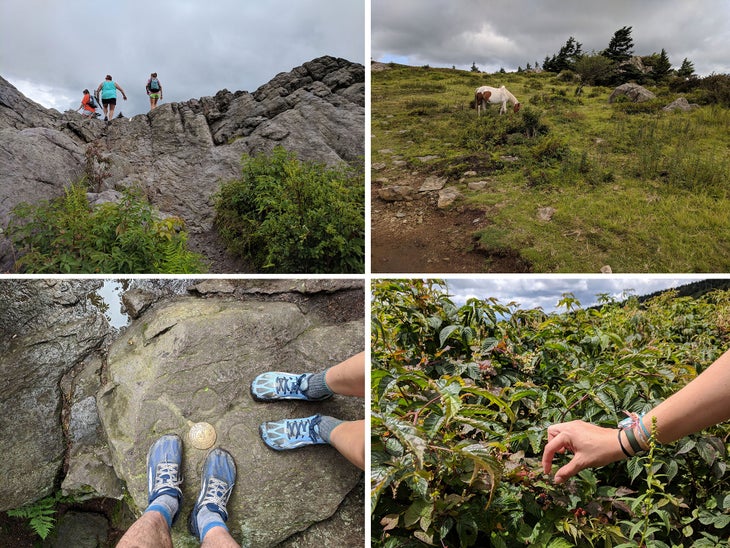 —John Going (@johngoing) from Mt. Rogers and Grayson Highlands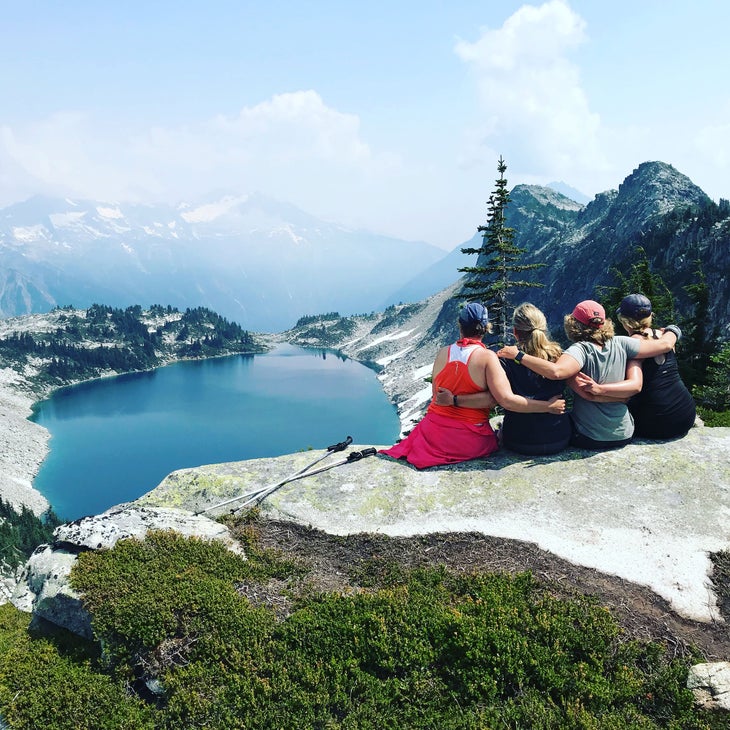 You can't do epic shit with basic people.
—Crystal Corrow (@crystalishiking)  from the Hidden Lake Trail in the North Cascades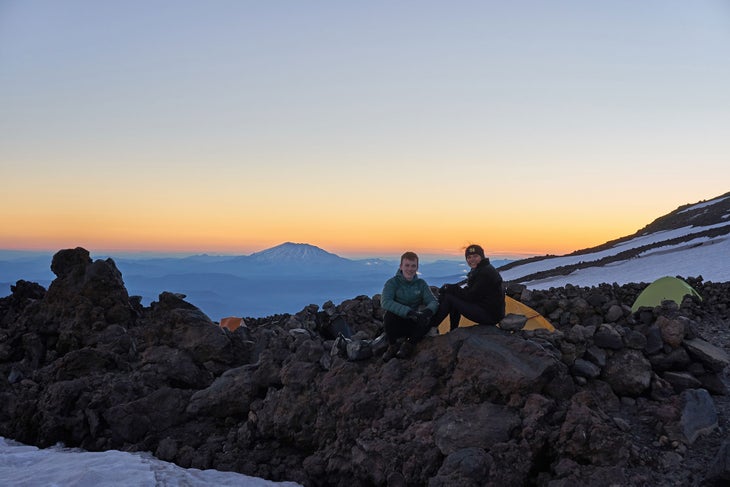 A beautiful sunset is just one of many benefits of the climb. Happy #nationalsummitday to all the mountains calling our name.  
—Victoria Zellerhoff (@torizellerhoff) from Mt.  Adams 
Apple, meet tree. Thirteen years old, and has been hiking with his mama forever. #thatsmyboy
—Leah Caro (@leahcaro) and Joseph K. from Minnewaska State Park 
This morning @er1nruns and I summited Mt. Minsi on the AT in celebration of #nationalsummitday. There was serious climbing and it was rocky,  but it was also amazing.
—Sarah Lang (@banksyface)  from the Delaware Water Gap section of the Appalachian Trail
On August 4, hikers around the world went peakbagging in celebration of the first ever National Summit Day—and some brought back photo. Our 12 favorite are a healthy dose of inspiration.