Make a Salve With a Garden Weed
Weeds usually end up in the compost bin, but this one can be used a salve for bug bites and blisters.
Heading out the door? Read this article on the new Outside+ app available now on iOS devices for members! Download the app.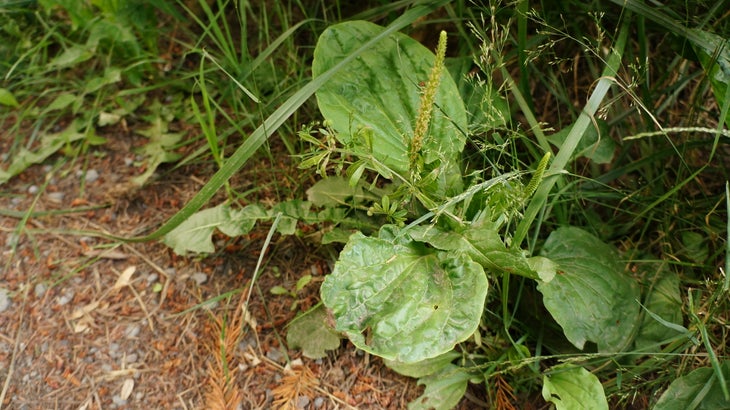 Look for plantain in yards or especially near sidewalk edges. Caution: Make sure you pick from an area free from pesticides or road chemicals. Look for smooth, broad and somewhat rounded leaves with veins radiating out from the base of the leaf. But the best telltale sign is the tall stalk covered in thousands of seeds.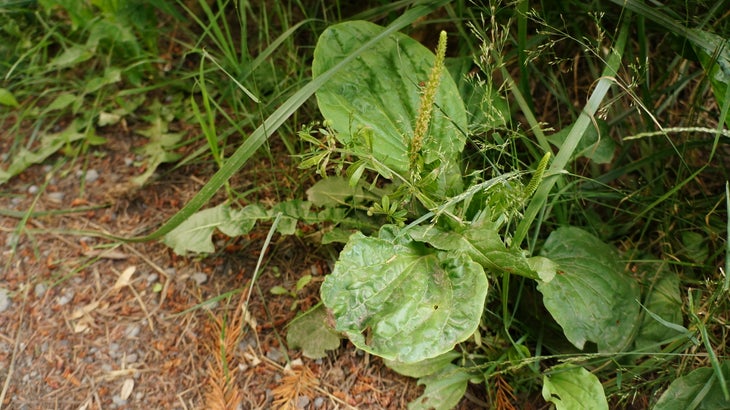 You can eat the leaves or the stalk (like corn on the cob).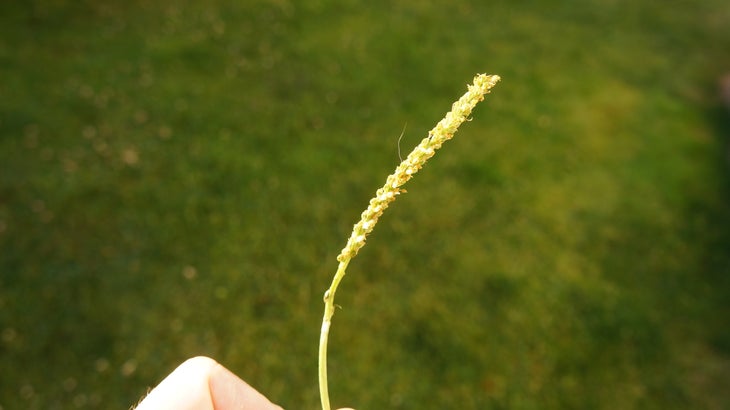 3.Once identified, gather a few handfuls of the stuff. Try and choose the greenest, most succulent leaves.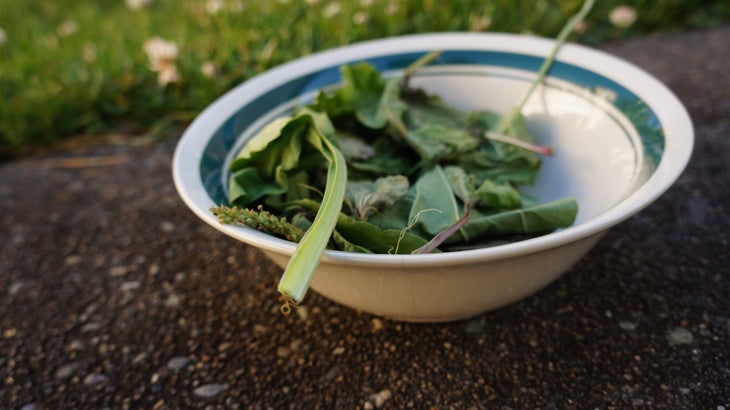 Rinse with warm water.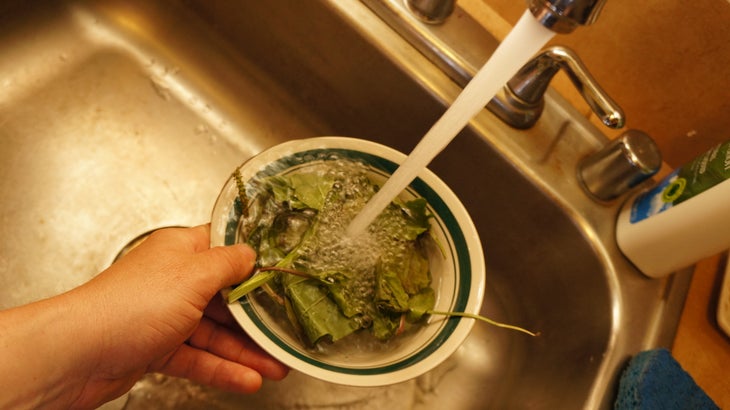 Trim the stems and pat them dry.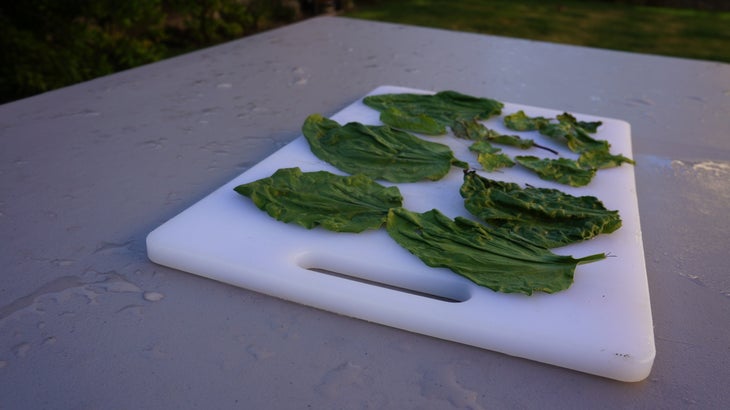 Finely chop the leaves into bits.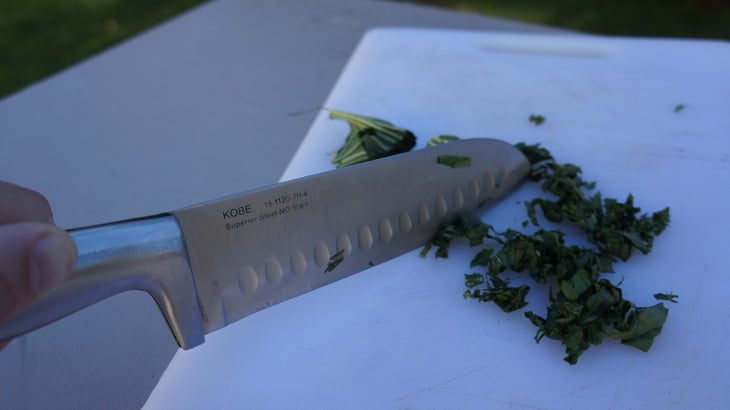 Add a bit of water (or baby oil) and mash into a poultice with a mortar and pestle or a food processor. In the wild? You can chew it up with your teeth.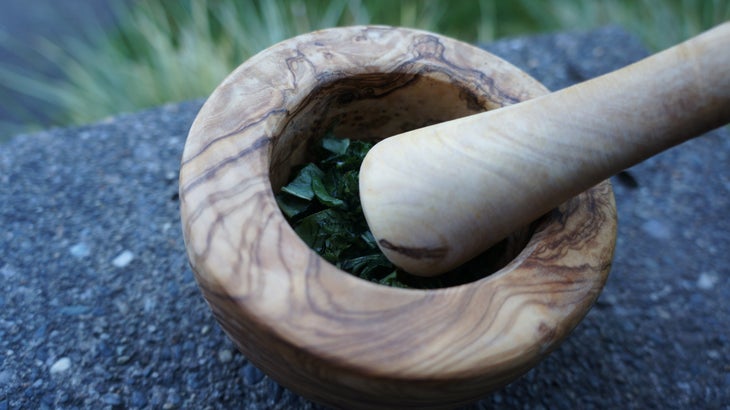 Apply to wounds or irritated regions.
Upgrade your skills with our online Wilderness First Aid Basics class! Learn to conquer common problems and handle emergencies with grace. Start it instantly, complete it at your own pace, access it forever. Sign up now!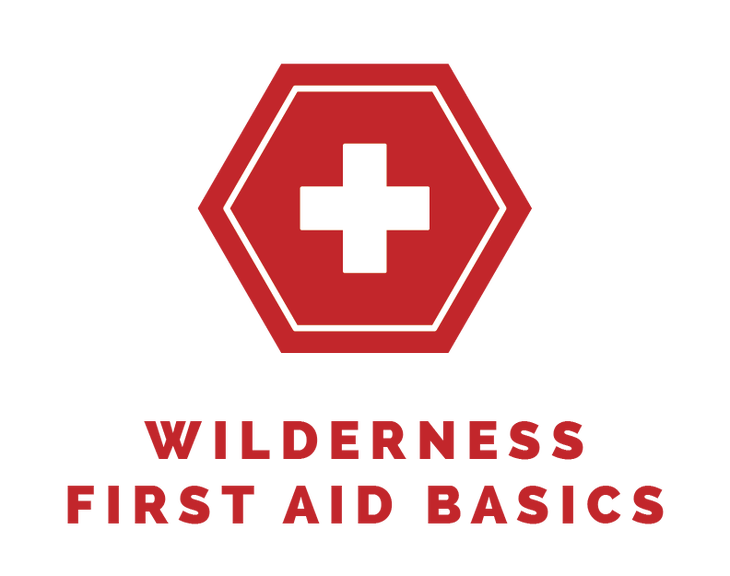 Weeds from the garden usually end up in the compost bin. But look closer: One of them has medicinal value for outdoor adventurers. Plantain (plantago major), an über-common yard weed that has nothing to do with bananas, can be found in almost any part of the country and has been used for centuries to treat irritation, inflammation, and diarrhea. It's perfect for wild hikers to use on bug bites or blisters, and in addition to soothing wounds, it's even a mild antibiotic. Click through the slideshow to see how to make a salve.