Innate Travel Envelopes: Extra Pockets for Your Pack
Destroy clutter and get your camp squared away with durable, bright, and unique organizational "envelopes".
Heading out the door? Read this article on the new Outside+ app available now on iOS devices for members! Download the app.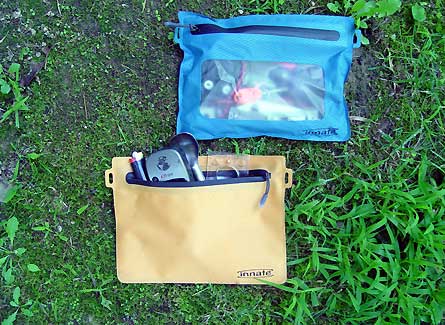 In the world of backpacks, the super "cylinder" packs are popular, but don't have much organization. Innate travel envelopes keep clutter at bay. I stored items such as my GPS, note pad, compass, lighter, keys, and cell phone in a small envelope.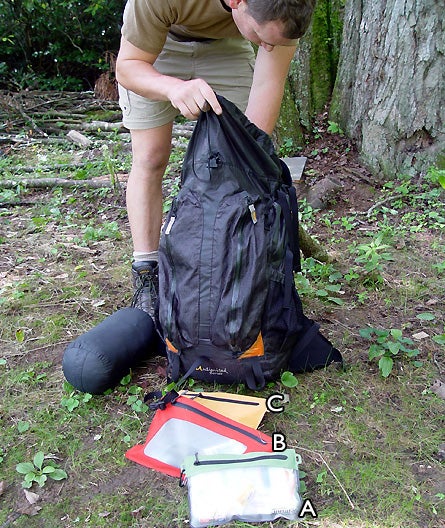 The Meta Air Traveller (A) features an entirely clear front; the Portal Deluxe (B) envelope has a smaller clear window; and the Portal Regular (C) features a nylon front. My head lamp, spare batteries, and chapstick didn't drift to the bottom of my pack.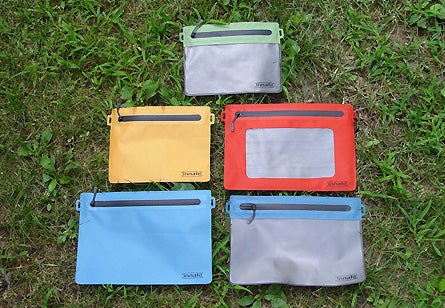 The Innate cases are environmentally friendly, using re-purposed scrap material. The models with windows use a recycled plastic translucent front panel. The seams are welded using high frequency electromagnetic waves rather than stitches.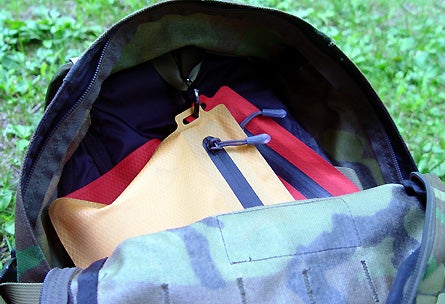 The handiest feature had to be the tabs on either side of the envelopes. These clip points are reinforced to handle 25lbs of force, and I attached a few together on loops inside of my bag making it easy to find the pouches.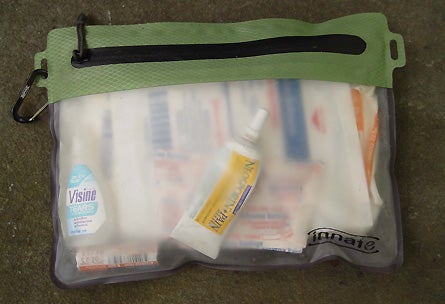 The envelopes were handy as toiletry bags, and I liked the Meta Air Traveller as a first aid bag so I could see the important contents from outside. A small iodine spill didn't leave a stain and a swipe with a tent stake didn't cause a tear.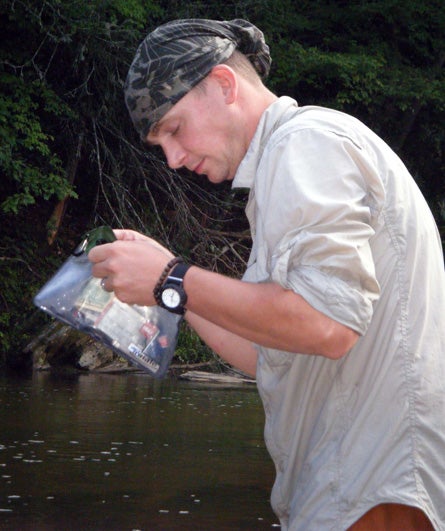 The weatherproof (note, not waterproof) design of the innate travel pouches makes them good for outside- the- pack storage, but I would use them inside a real dry bag during very wet weather. These pouches made my groggy morning camp clean up so easy!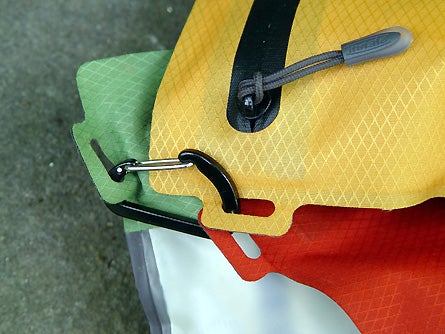 Traveller; S 9.5″ x 7″ (1 oz.), M 12″ x 8″ (1.2 oz.); $24 S & L
Portal Deluxe; S 9.5″ x 7.25″, M 11.75″ x 7.25″ (1.4 oz. w/ clip), L 12.25″ x 8.25″; $34 for S, M & L
P. Reg.; $30 for S (1 oz.), M & L (1.5 oz. + clip)
Photos & Text by Joe Flowers
For further product information visit: www.innate-gear.com