Gear Review: Geigerrig Hydration System/Pack
Never suck again with this unique hydration system.
Heading out the door? Read this article on the new Outside+ app available now on iOS devices for members! Download the app.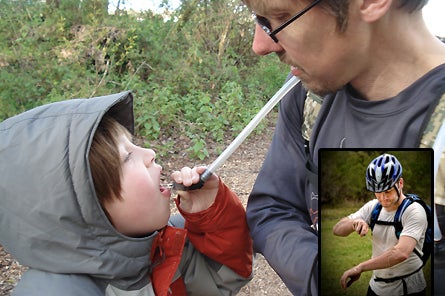 Geigerrig's breakthrough pressurized hydration system shoots water into your mouth (or elsewhere) so you don't have to suck on a plastic bite valve, making it easy to share a drink–and not your cold.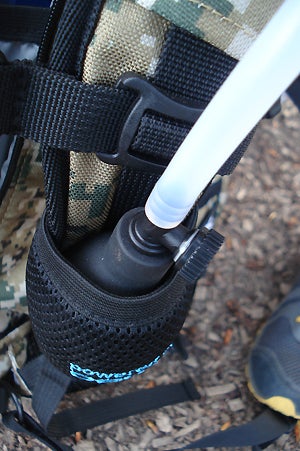 How it works: Just 25 pumps pressurizes the system enough for you to squirt about five feet. A second hose (not the drinking tube) leads from the dry air reservoir side of the bladder to the pressure bulb. A release dial depressurizes the system.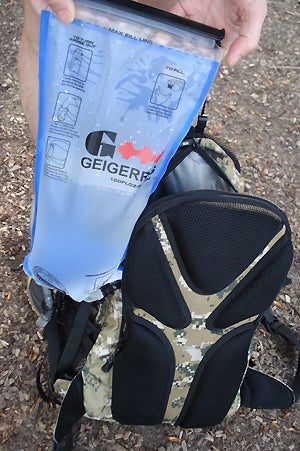 A slider closes the bladder tight, and air pressure makes it firm enough to act like a frame when it's clipped into Geigerrig packs. The pressure also eliminates the annoying, pee-inducing sloshing sound of most hydration bladders.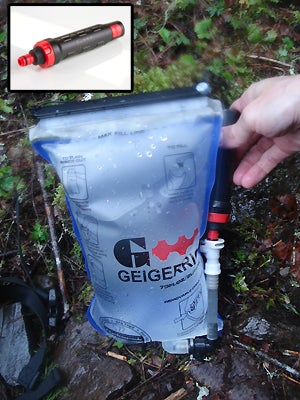 It's easy to snap an in-line filter (rated up to 50 gallons) into the filter-ready tube. Pressure moves water through the filter fast enough to fill a 1L bottle in 75 seconds. Their filter is tested and certified to remove >99.9% of Giardia & Crypto.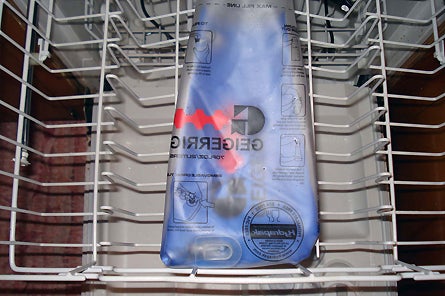 Cleaning the bladder is super easy–just pull it inside out and load it in the dishwasher. While washing didn't entirely get rid of my sports drink aftertaste, I didn't worry about bacteria collecting in the corners.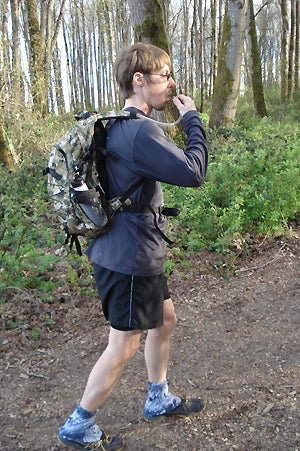 Made of ballistic nylon, Geigerrig packs are extremely durable, if slightly heavy. The 15-denier polyurethane and nylon reservoir is even more durable–a Geigerrig video shows it surviving a bomb blast. www.geigerrig.com/videos.html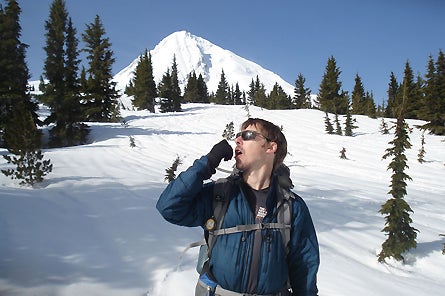 Bottom line: The best hydration system I've found! Not the lightest, but worth the weight for no-suck, no-slosh, shareable hydration and fast in-line filtration on the trail.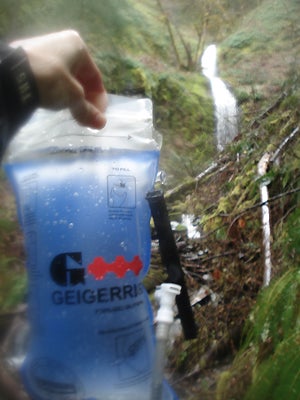 Reservoir: $48, 9 oz. for 3-liter model (including connecting tubes)
Filter: $28, 2 oz.
Filter-ready drinking tube: $15.00, 2 oz.
Rig 1200 Camo pack: $130, 2 lbs., 8 oz., 1200 cu. in. capacity, 100 fl. oz. reservoir included
Geigerrig.com
Photos and text by Dan Larson. Product shots courtesy of Geigerrig.