Gear Review: Dion Snowshoes
Custom fit snowshoes that are fast and fun
Heading out the door? Read this article on the new Outside+ app available now on iOS devices for members! Download the app.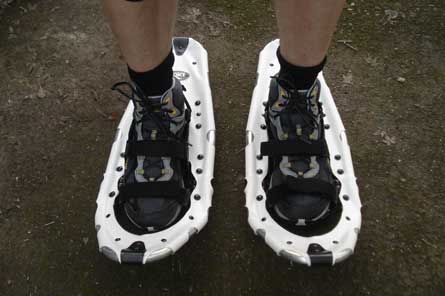 Made by longtime trail and snowshoe racer Bob Dion, Dion Snowshoes are some of the narrowest on the market, ranging from 7 to 9.5 inches wide, and all but one model weighs less than 3 pounds.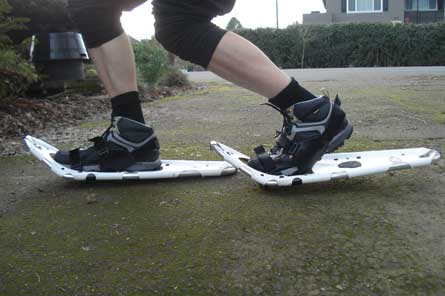 The 166 hand-shaped aircraft-grade aluminum frame strikes a perfect balance between backcountry and groomed trail use. At 8 by 25 inches and a scant 2 lbs., 14 oz., it easily supported my own 140-pound frame and 30 pounds of gear.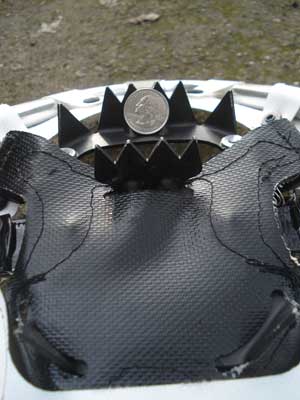 Dion Snowshoes offers a unique Teflon-coated aluminum cleat (black) in two sizes–a Deep Cleat for deeper snow and a Standard Cleat for groomed trails. The deep Teflon cleats provided excellent traction over rain-soaked slushy snow, with no buildup.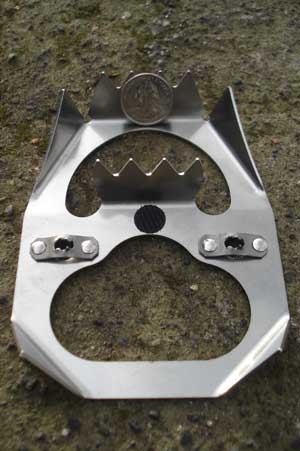 Stainless steel Ice Cleats are also available for rocky and icy conditions. The Ice Cleats easily bit into hard glassy ice. While a bit heavier (an extra ounce per pair compared to the Deep Cleats), steel would be a safe bet for the mountaineer.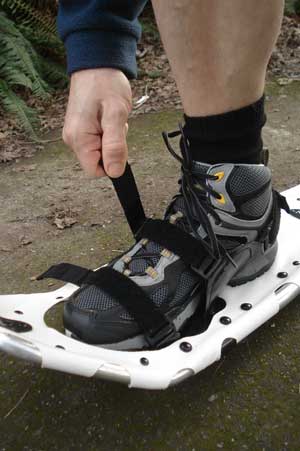 I was skeptical of the Quick-Fit bindings, which consist of three hook-and-loop Velcro straps–also unique in the industry. But while easy to get into, no amount of wriggling and jerking would shake them loose. Four sizes of Velcro ensure a custom fit.
The Secure-Fit bindings use a standard nylon strap and ladder-lock design to hold the snowshoes even more securely for hiking or running in all conditions. To top off these great features, the interchangeable parts mean you can modify your setup.
Before I tried Dion, snowshoeing was a clumsy, plodding, and waddling experience for me–a way to get from point A to B without postholing. Why did they have to be so wide and heavy? Easy: They don't. Text and photos by Dan Larson.