Gear Pro: British Columbia Gear Testing
An exclusive behind-the-scenes look at a BACKPACKER gear testing trip.
Heading out the door? Read this article on the new Outside+ app available now on iOS devices for members! Download the app.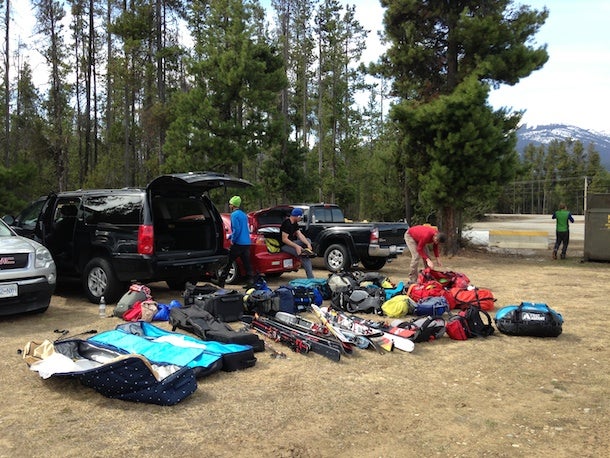 Our massive pile of test gear awaits the chopper.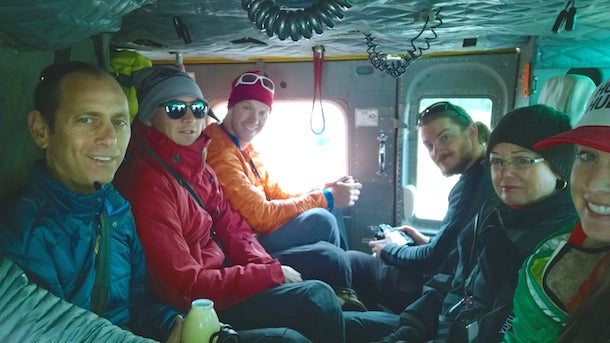 A 25-minute ride from Valemount bumped us deep into the backcountry.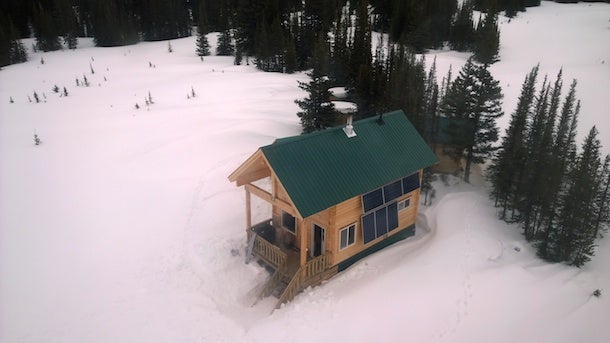 Our first aerial glimpse of Mallard Mountain Lodge, our accommodations for the week. A robust solar system powers the cabin with lights, a refrigerator, and all the battery power our gadget-hungry crew needed.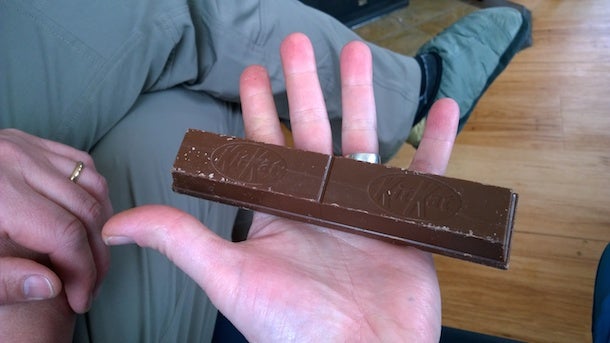 King-sized Canadian Kit Kat bars kept us fueled up.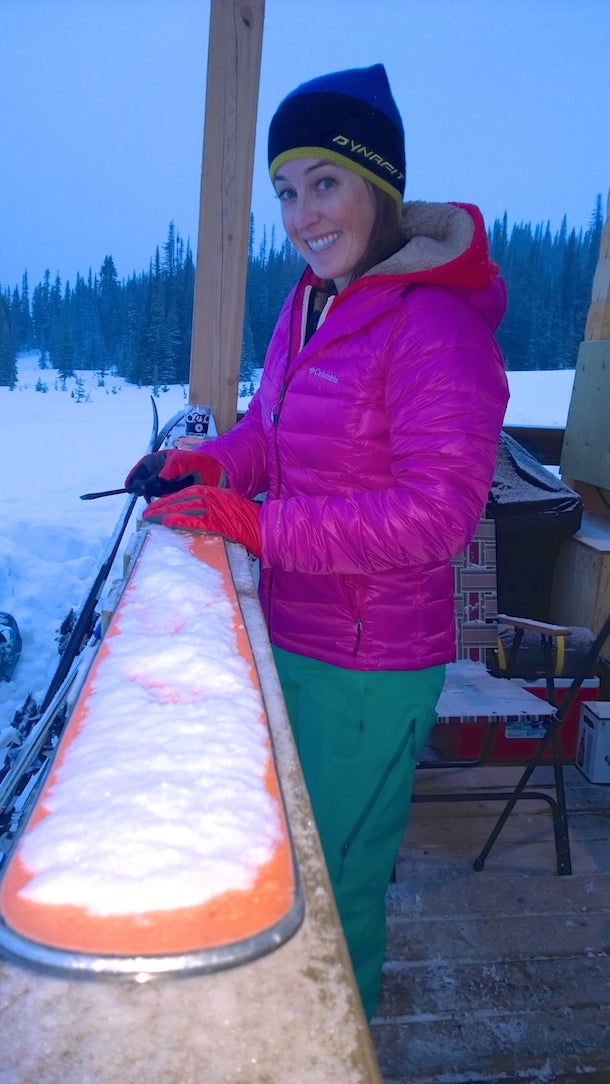 Crystal Sagan adjusted the bindings each night so that testers could try different skis each day.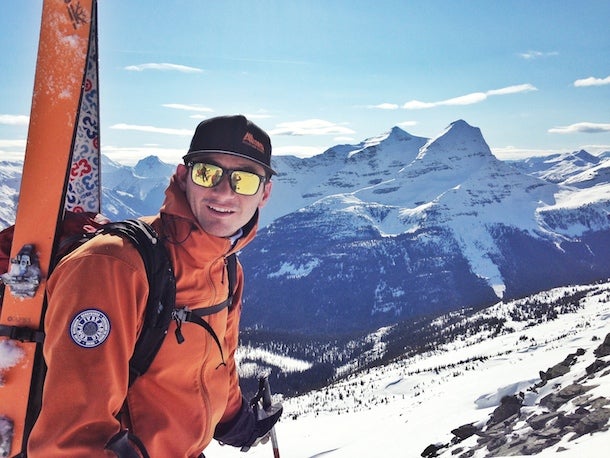 Our excellent guide, Ross Berg, sniffed out the sweetest lines for us…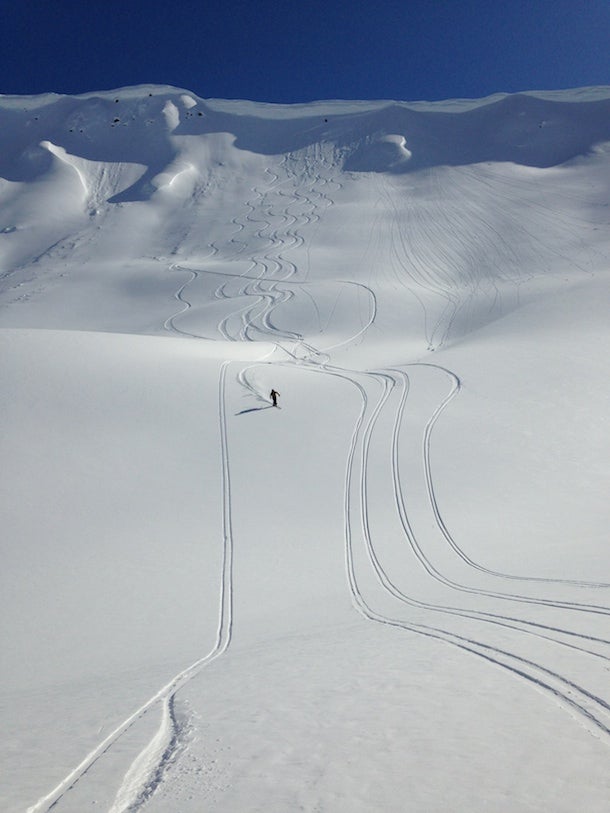 …like this one, which had, we're told, never been skied before. We dubbed it "Vegas" because that cornice was like an all-you-can-eat buffet.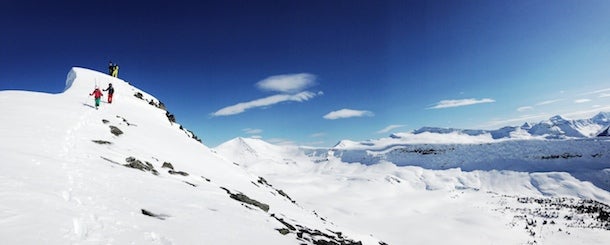 When testing winter packs, we always examine how well they carry skis (as well as how they carry weight, feel on our backs, and help us stay organized).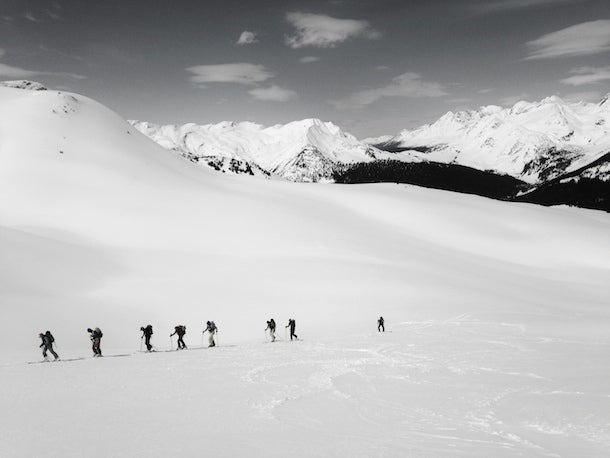 We spend plenty of time skinning to earn our turns. It's hard not to be distracted by all the beauty, but we try to collect our thoughts on how on our gear: are the shells breathing, are the baselayers wicking, are the boots flexing, etc.
Tester Jon Dorn traipsed up this hill a half dozen times, with photographer Andrew Bydlon at his heels for the close-up.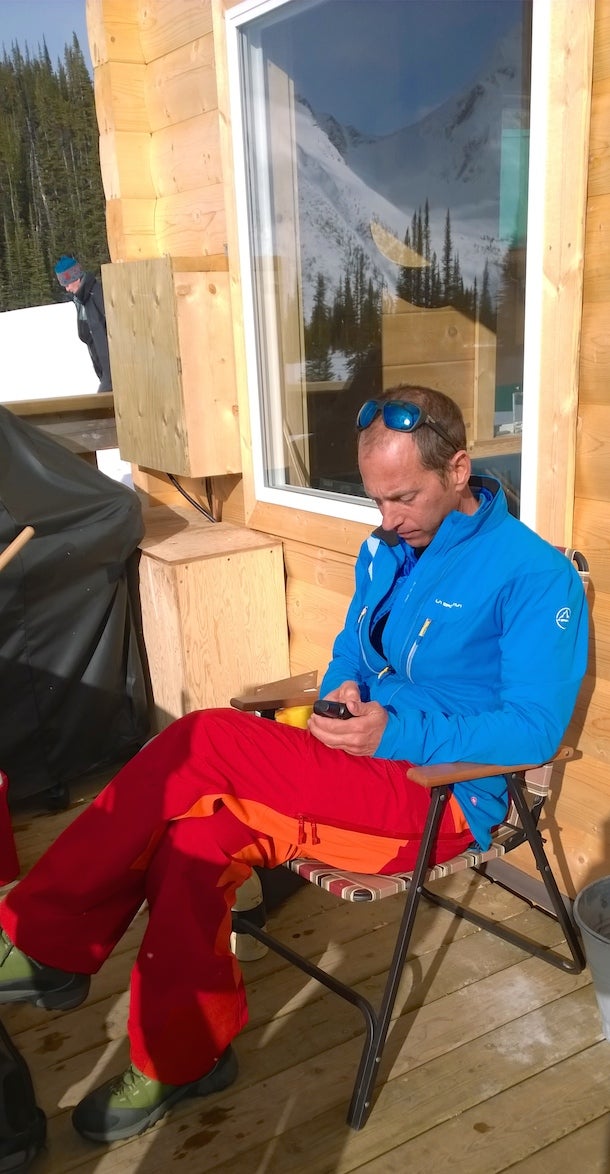 Editor-in-chief Dennis Lewon keeps our Facebook page updated with daily posts using the Delorme InReach satellite messenger.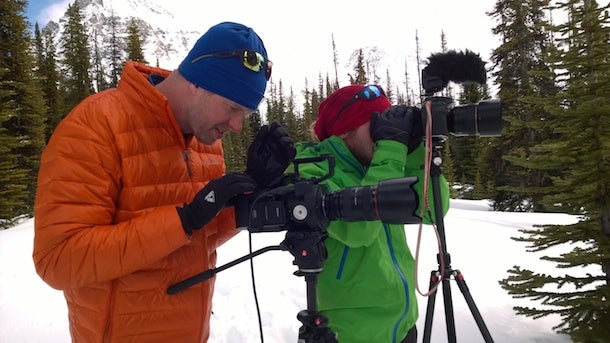 One of our goals for this trip is to shoot videos of our top products. Ben Fullerton (left) and Andrew Bydlon make all the magic happen.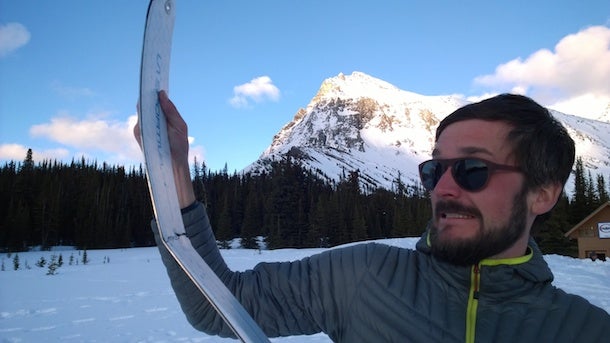 Sometimes we break stuff.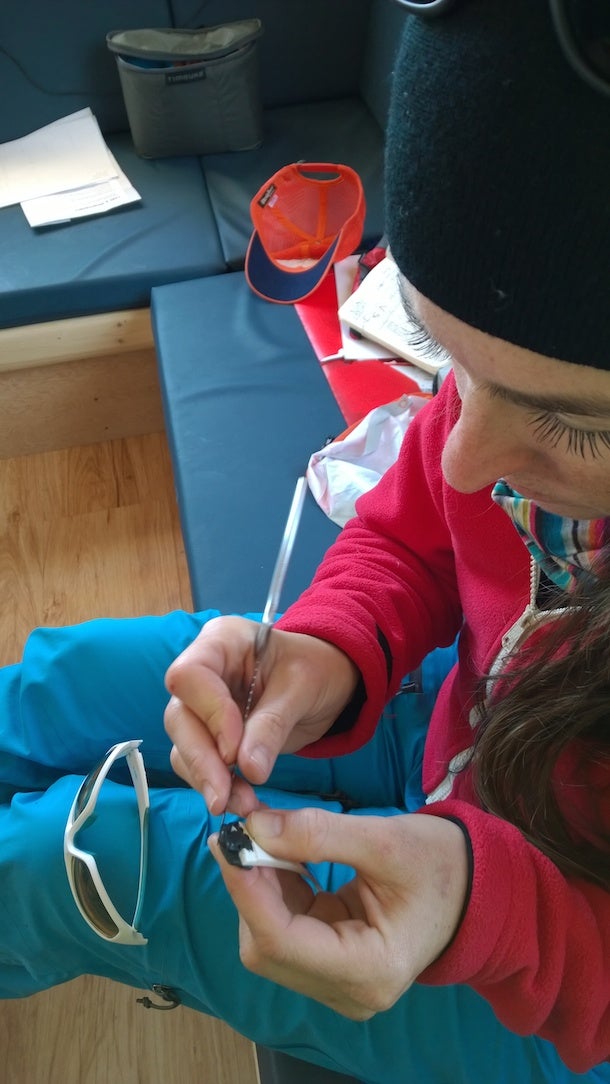 And sometimes, we fix stuff. Here, Crystal repairs broken sunglass frames with Sugru.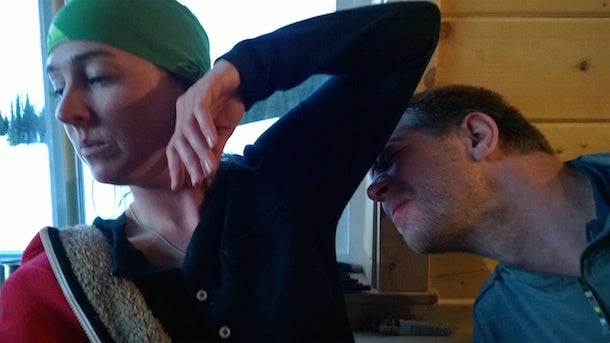 We wear our baselayers for days on end and then test them for stink.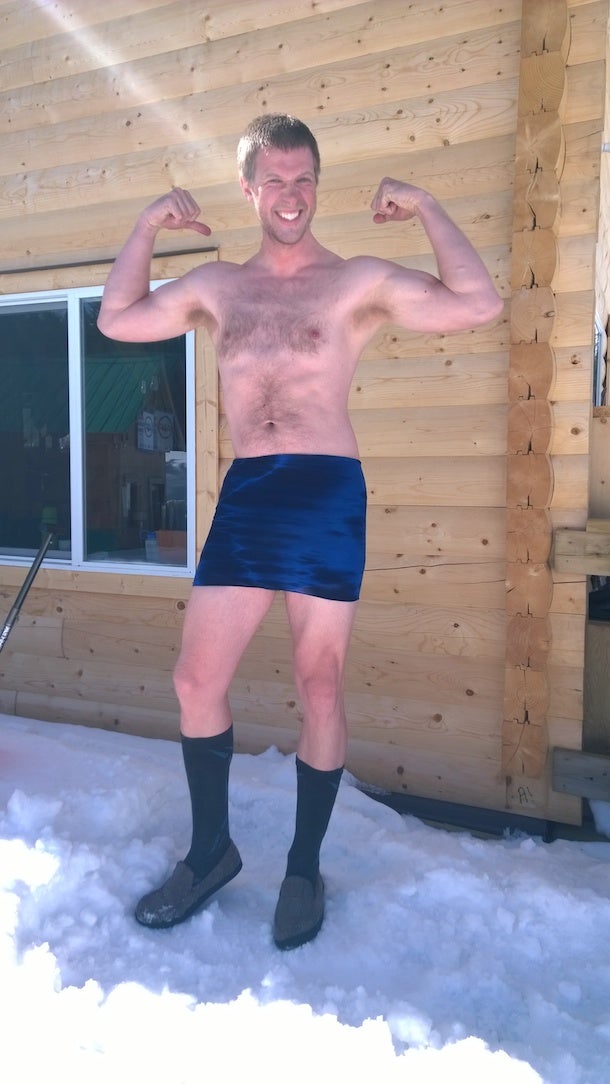 We always push the limits of the gear we test. Example: our photographer Ben, getting the most out of his Buff.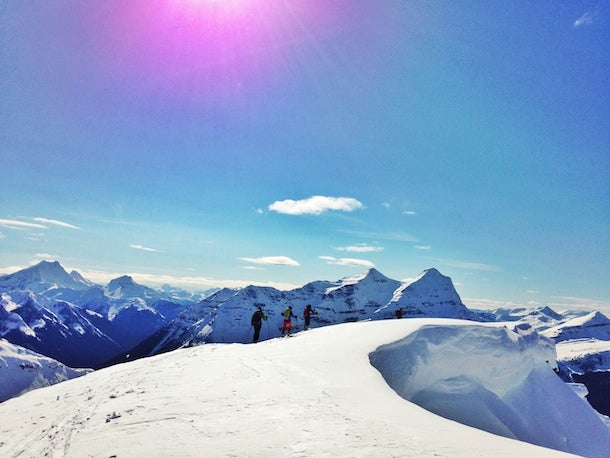 Look for the Backpacker Fall Gear Guide this October, which will feature the results of all of this testing.
Our team of editors is fresh off a week of spring skiing in British Columbia. What does this tough job entail? Well, we hauled close to one ton of skiing and camping gear and apparel into a sweet backcountry hut, Mallard Mountain Lodge. Based out of this lovely, family-run gem, we skinned up and shredded pristine undiscovered lines. We camped (yes, we passed up the plush beds in favor of tent and bag testing), melted countless pots of snow, shot thousands of photos and hours of video footage. Click through the slideshow to get a sneak peak of our trip, which will be featured, along with dozens of gear reviews, in our 2014 Fall Gear Guide.