12 Incredible Eclipse Photos From Across America
We're still buzzing off the stoke of last Monday's total solar eclipse. Spectators across North America documented the celestial event, but here are a few of our favorite shots.
Heading out the door? Read this article on the new Outside+ app available now on iOS devices for members! Download the app.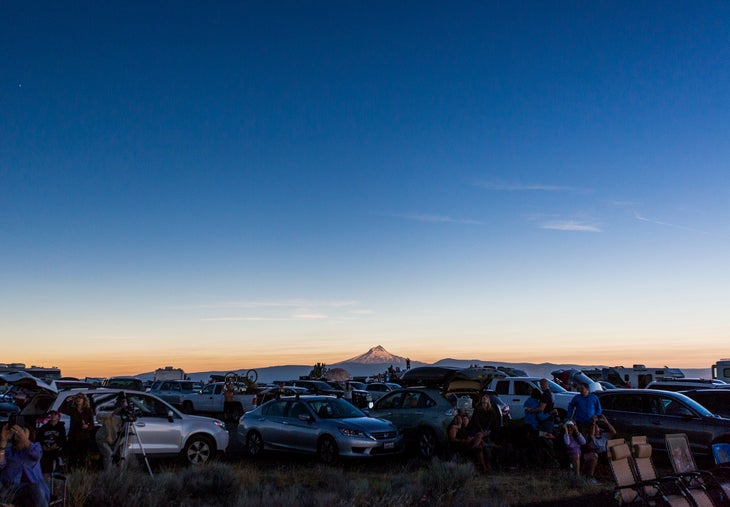 Eclipse watchers enjoyed totality while Mt. Hood remained illuminated in the distance. Photo by Michael Hanson / @mhansonphoto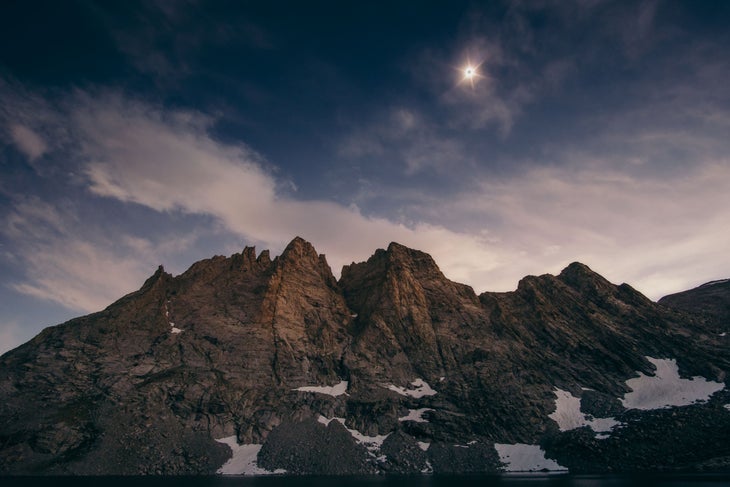 Photographer Dan Ransom (@danransomphoto) found seclusion in the Wind Rivers, where he captured totality over Mt. Bonneville.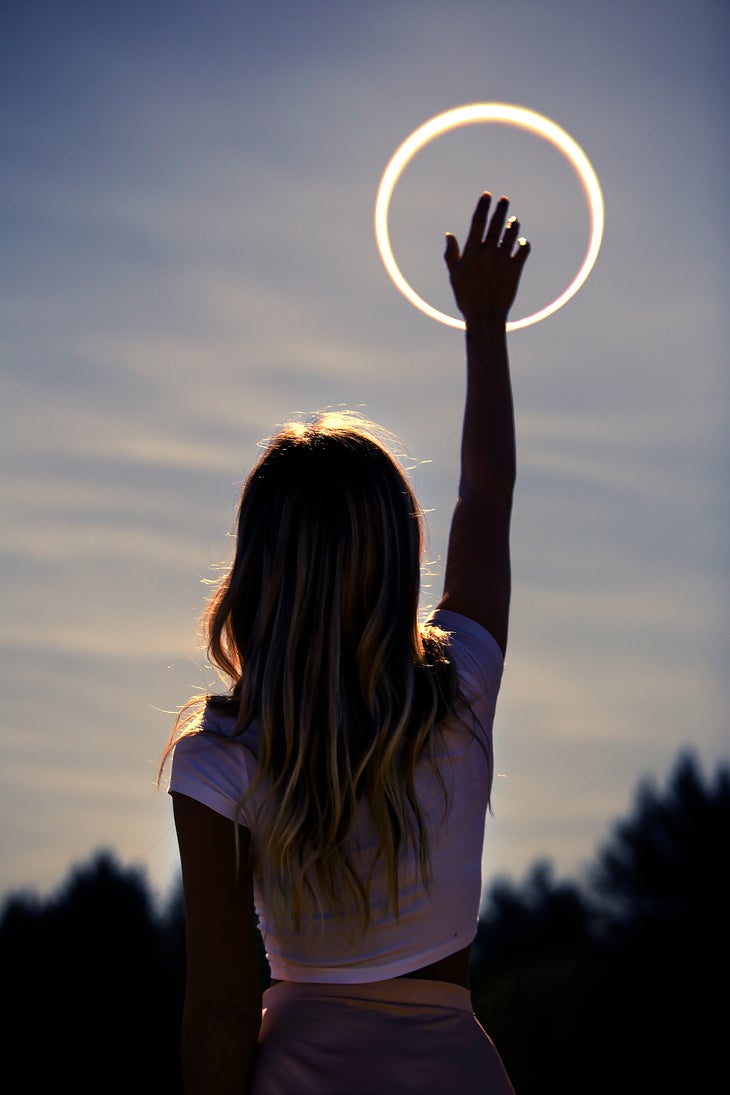 "Best Monday Ever," says Erik Sanders. In Sandy, Oregon the sky was quite hazy due to nearby forest fires giving the moon more of a gray appearance than the ubiquitous black circle. Photo by Erik Sanders (@rangerrikk / @_saph)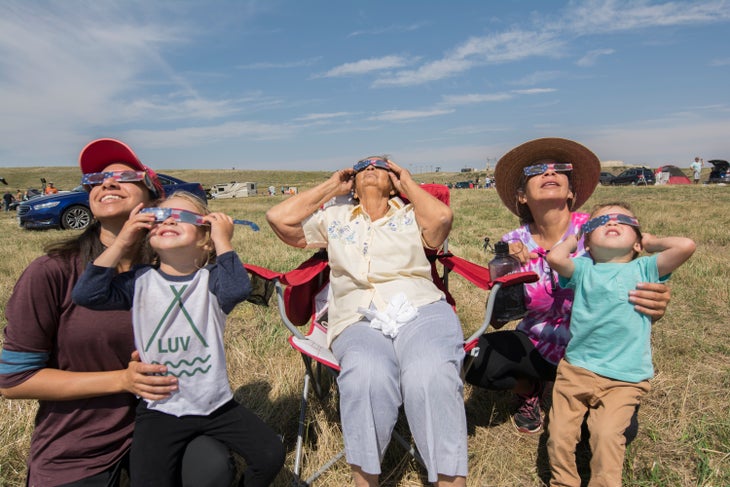 "My 86 year-old grandmother camped for the first time ever to watch the eclipse with our family. We were four generations witnessing a truly spectacular event."  Photo by Jesse Albanese / @jessealbanese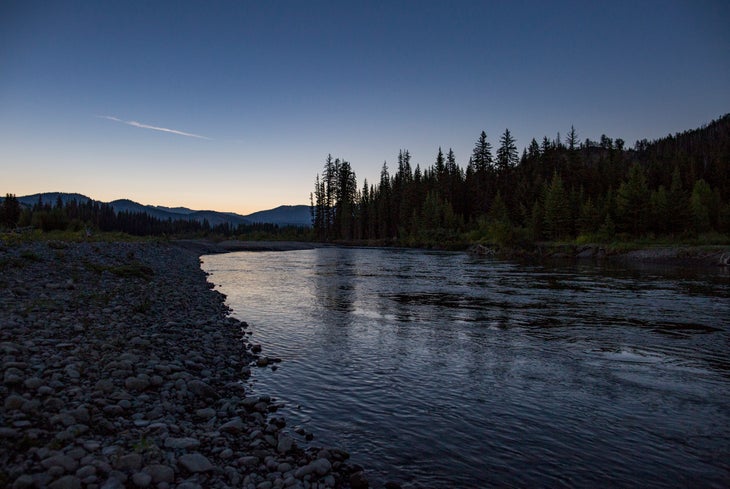 Photographer Nick Cote (@nickcotephoto) returned to his home town Moran, Wyoming and scored a secluded spot along the Buffalo Fork River. "Just as we hit totality and the sky started darkening, we heard scores of coyotes howling all at once. It was surreal."
Members of the Jones Family, from San Francisco, Cali., hold up a clipboard to see the progress of the eclipse through a homemade telescope moments before totality. The times of the eclipse in various states were marked on the clipboard and photographed. Photo by Jenna Schoenefeld / @jennadactyl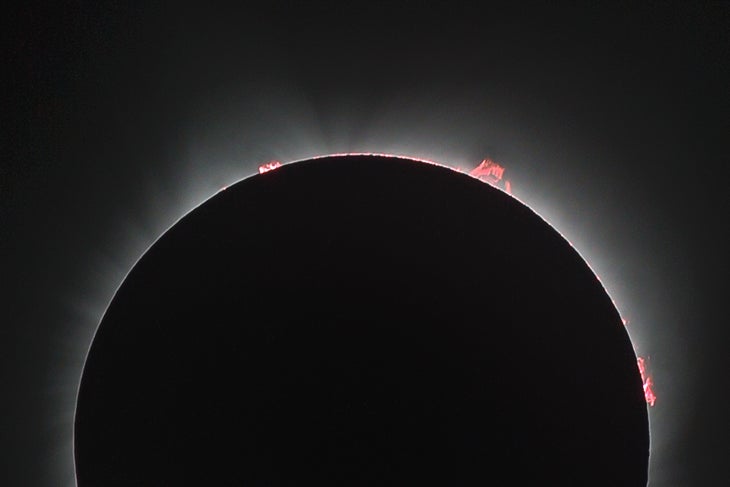 The sun's outer atmosphere with the moon completely blocking out the bright light of the photosphere (the part of the sun we normally see from Earth). The chromosphere (red) can only be observed in clear detail during totality. Photo by Kim Nelmark / @knelmark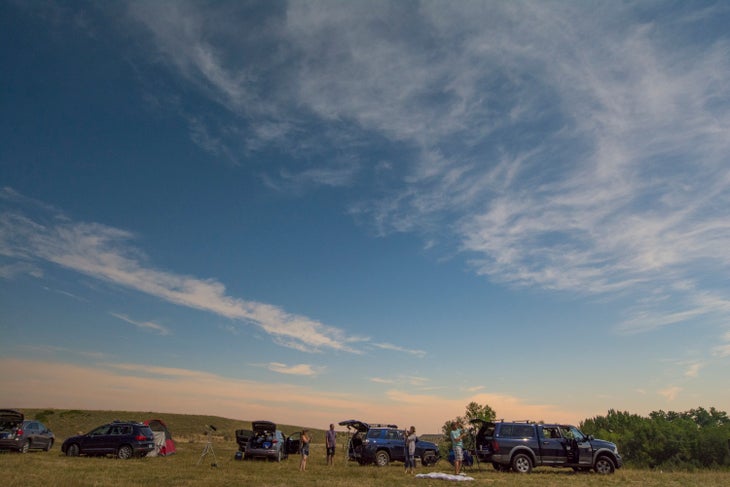 "I completely waited until the last minute to find a site, but came across a ranch accepting campers on Hipcamp.com (think Airbnb for camping). It was a fun community atmosphere with people chatting and sharing telescopes. When the sun was completely obscured the whole campground cheered in unison."  Photo by Louisa Albanese / @backpackerlouisa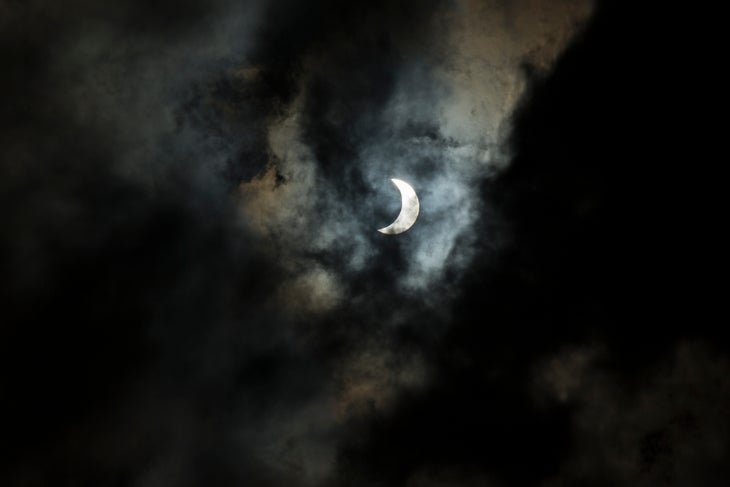 Clouds in Barnardsville, NC just out Pisgah National Forest added even more interest. Photo by Steven McBride / @stevenmcbridephoto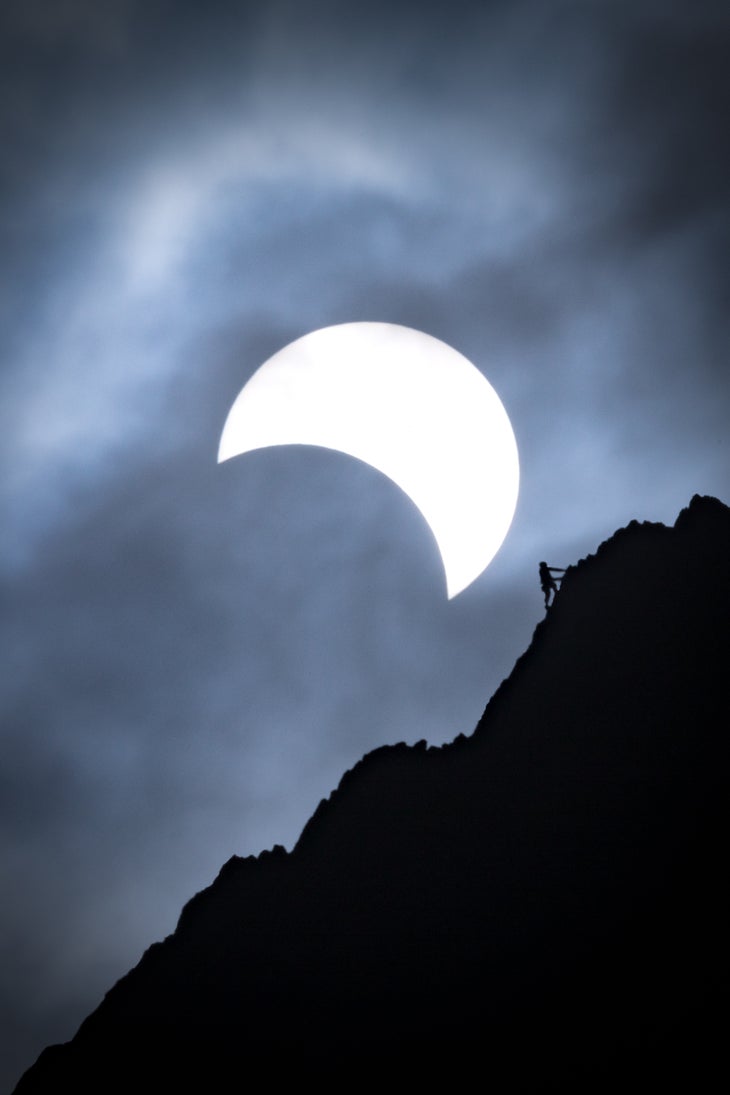 Photographer Paul Zizka (@paulzizkaphoto) thanks his friend Mike Stuart from Canadian Alpine Guides for his help with this one! A wonderful celestial display above Ha Ling Peak in Canmore, Alberta.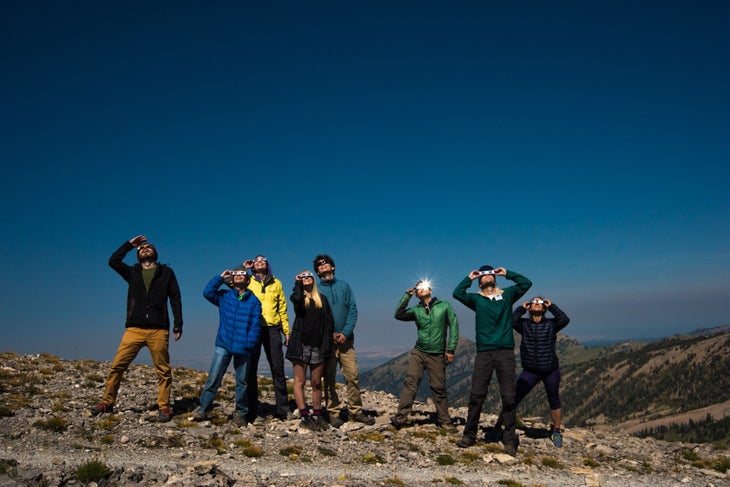 Deleigh Hermes (@deleighhermes) hiked 10 miles in 5 hours with about 4,000 feet in elevation to arrive at Hurricane Pass in the Tetons in time for totality. "It was tough, but we were so high on life, and when we reached the peak I was overwhelmed by beauty. Totally worth the hike, sore body, and blisters."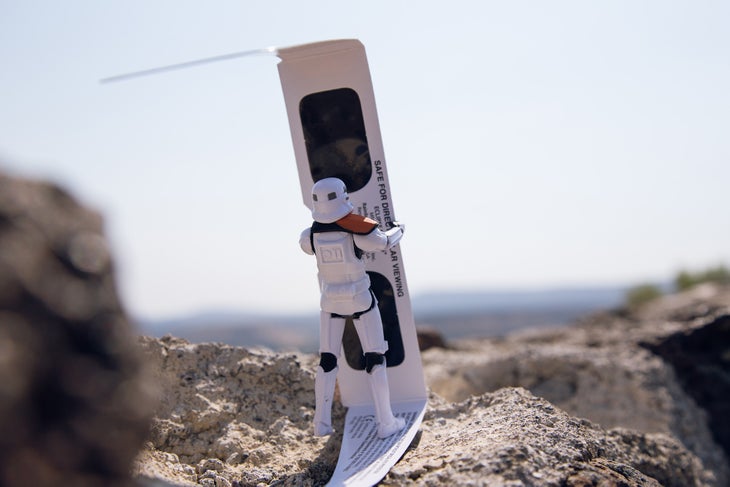 Just Following Protocol. Photo by Brandon Scherzberg for @DirtbagDarling