Climbing Mount Shasta
BACKPACKER readers are climbing 14,180-ft Mt. Shasta in support of Big City Mountaineers! Check out the photos from their summit bid.
Heading out the door? Read this article on the new Outside+ app available now on iOS devices for members! Download the app.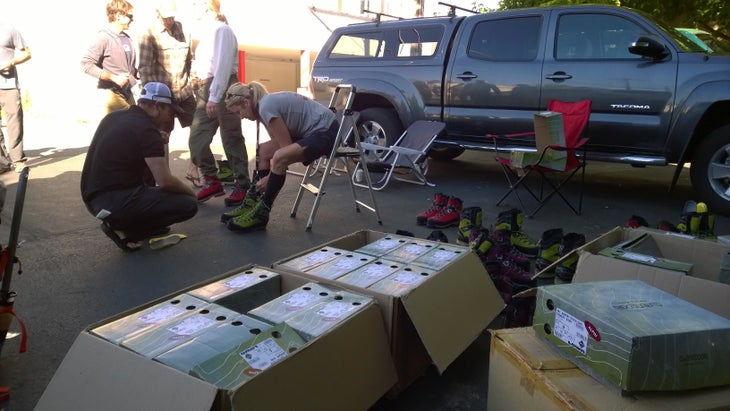 Backpacker readers storm Mt. Shasta to raise funds for Big City Mountaineers. The first of two teams starts this morning. First, getting outfitted with Lowa boots. Thanks Lowa! Heading to Hidden Valley for first night camp.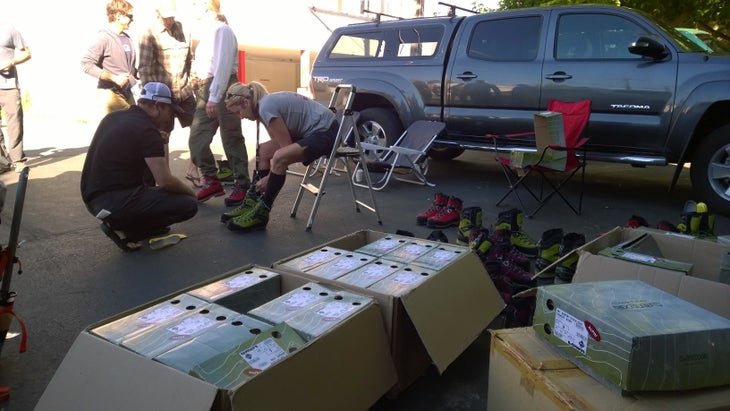 Sorting gear with Shasta mountain guides before heading to trailhead.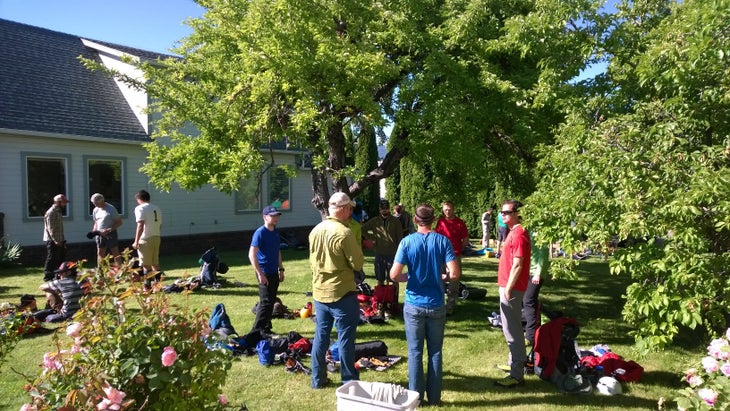 Leaving Bunny Flat trailhead. 22 climbers on team 1. It's more than 7,000 vertical feet from trailhead to summit.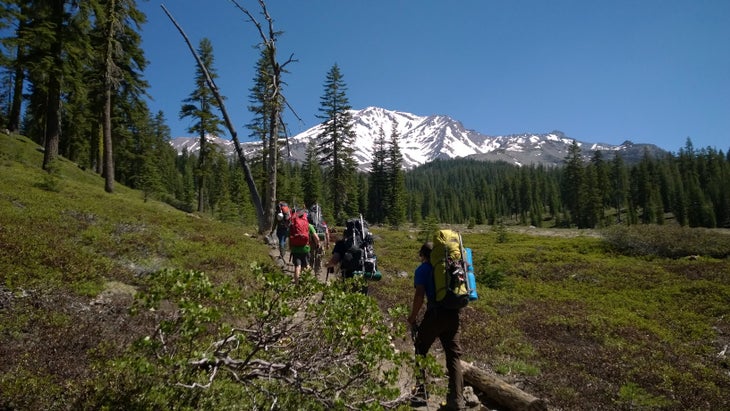 Guide Ryan treats a hot spot in the first mile. You don't want a blister on the first day.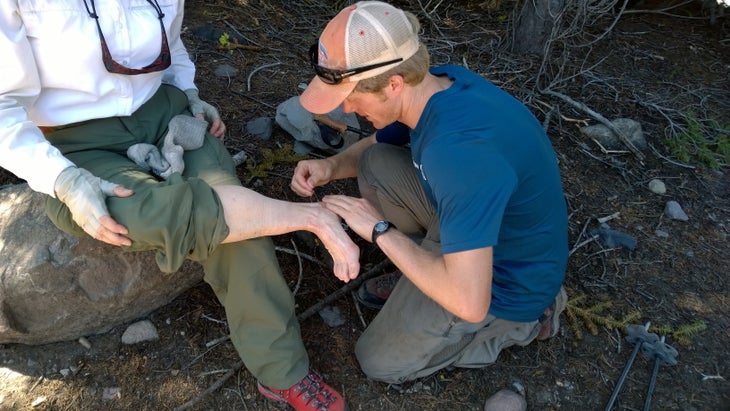 This Sierra Club cabin at Horse Camp was built in 1922, next to a spring. Filling up on water here, no filter required.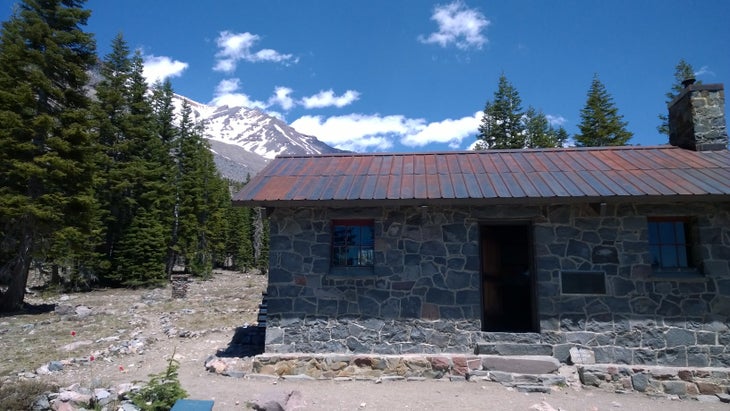 Dinner in Hidden Valley, then early to bed. Weather is perfect, sunny and calm. Will start for the summit around 3 am.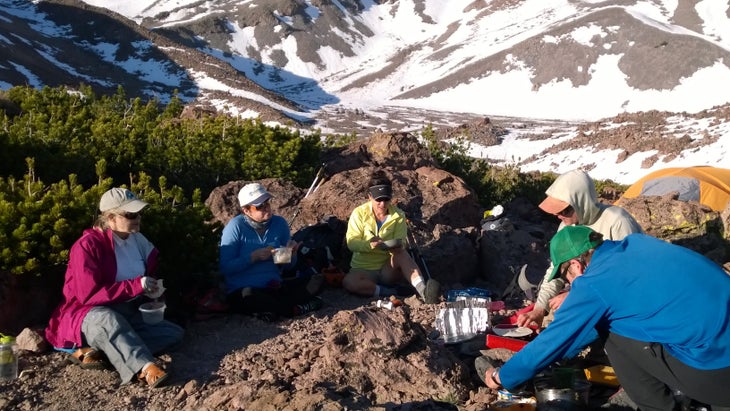 Our route goes up the West Face, in the background behind our camp.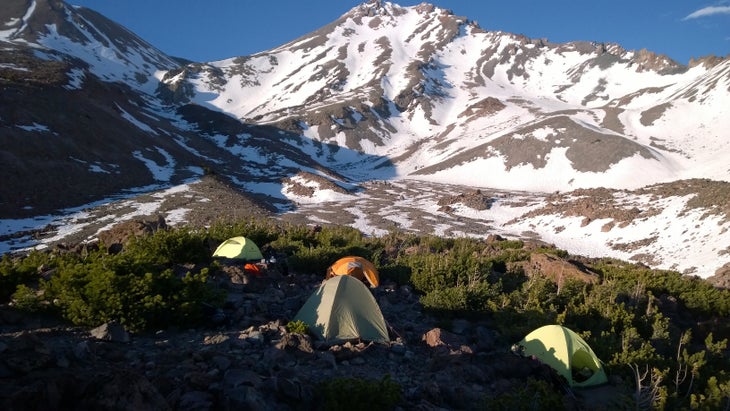 3 am, prepping for alpine start. Teams of 5 going up.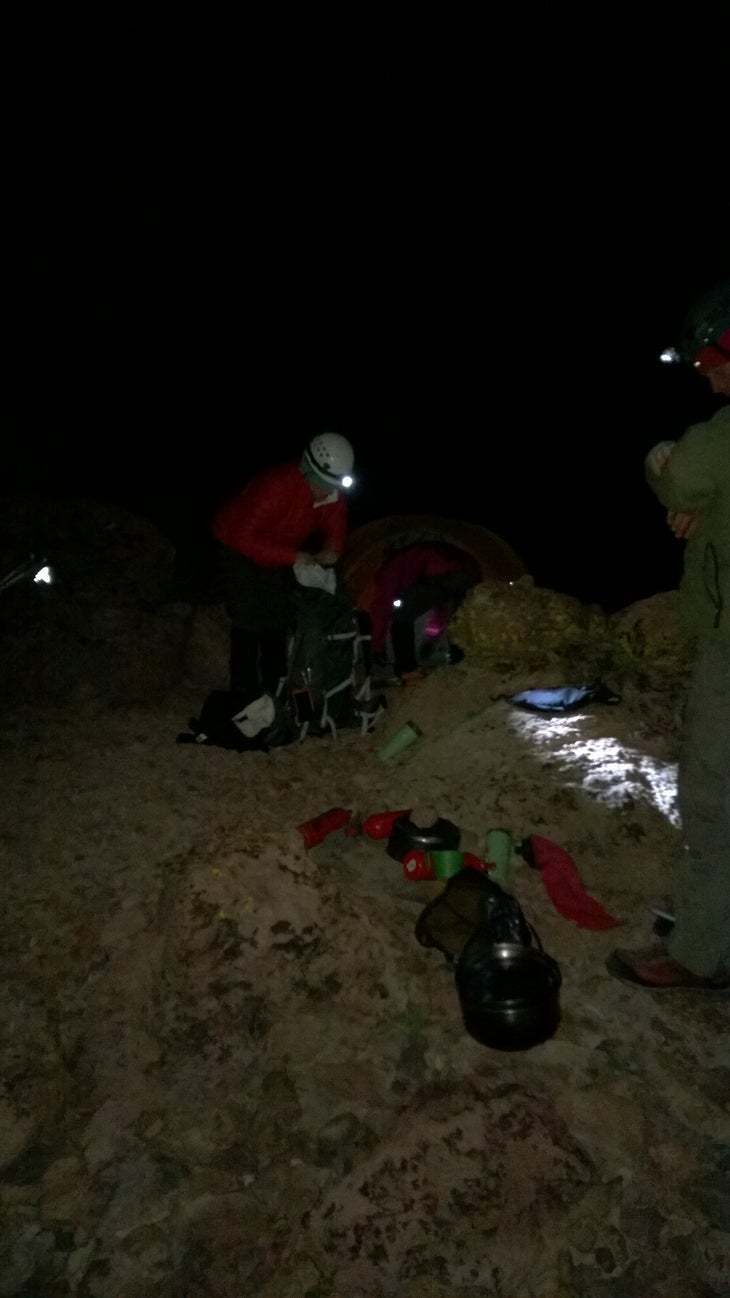 Ascending the West Face, Shasta casts a shadow at sunrise.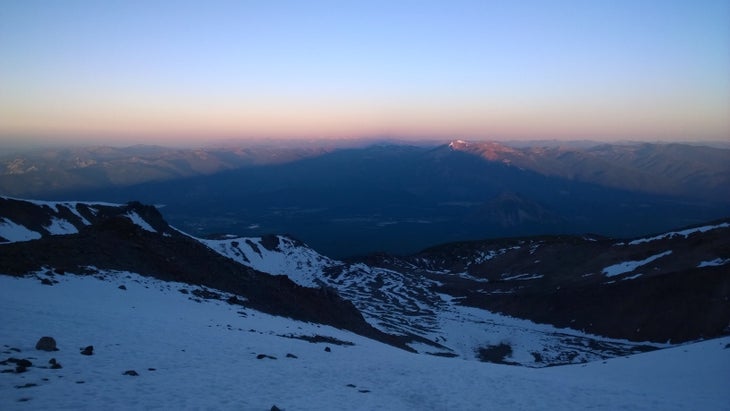 Rest break at 13,000 feet. Tough climb, a few turned back, but most heading up. That's Misery Hill in the background, then the summit.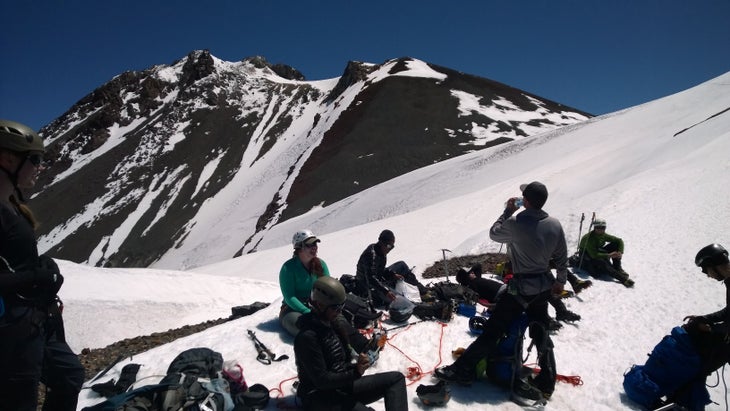 Last of team 1 hits the top of Misery Hill.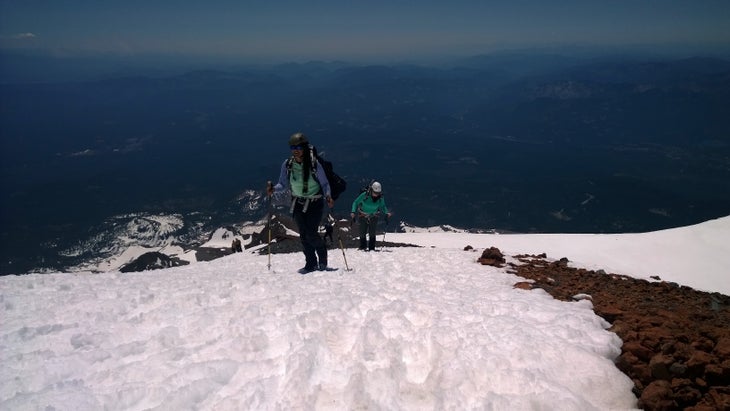 Final push to the summit. Another hour from here.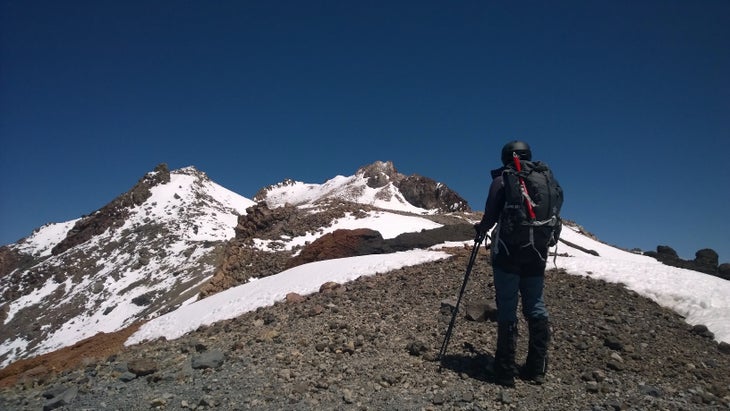 Signing the summit register! Weather still great but it's turnaround time. Almost 10 hours to reach summit, still have to get down. Glissading, here we come.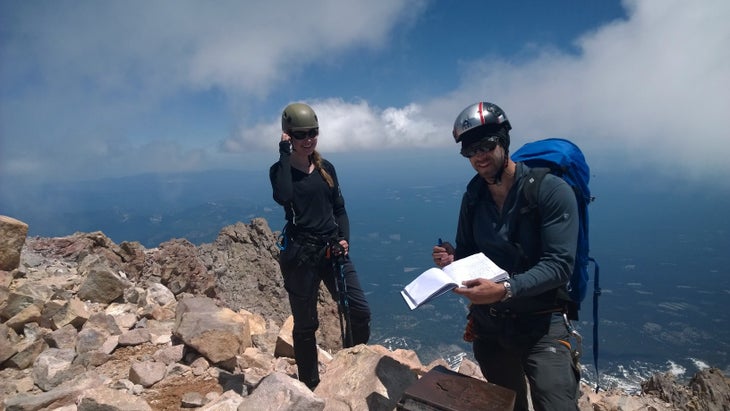 Members of team 1 glissade down the West Face. What a ride!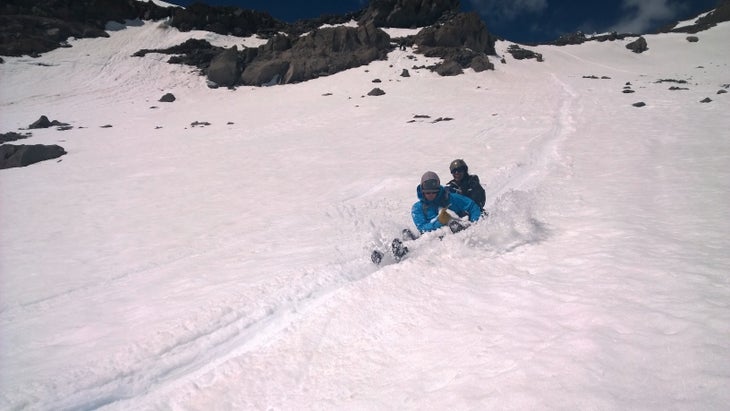 Big thank you to The North Face athlete Sam Elias for joining Team 1 on Shasta. His energy and enthusiasm helped a bunch of climbers just at the right time.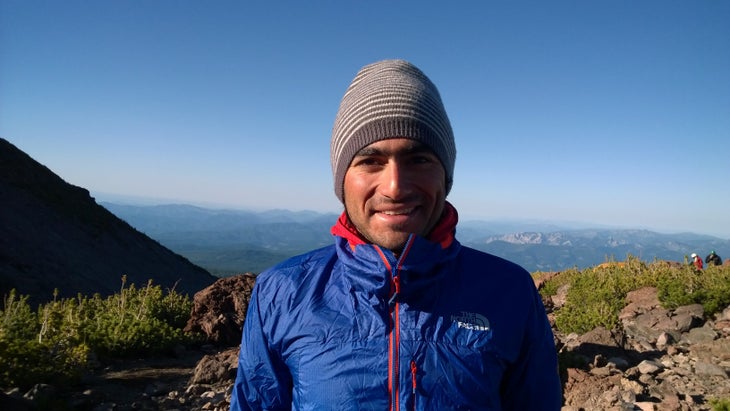 Amy took a fall yesterday. Fortunately no serious injury, but you can see the scrapes on her arms from sliding on the snow. And you can see from her flag that she was still in great spirits.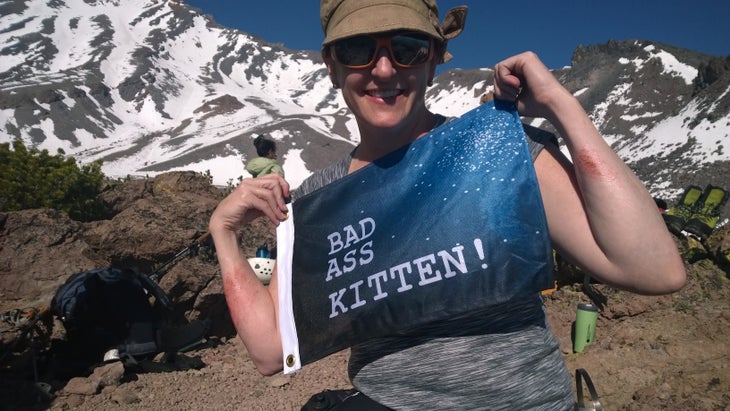 Day 3 on Shasta, team 1 gets ready to head down the trail. Pringle loads her pack–big thanks to Jansport for equipping the climbers with packs.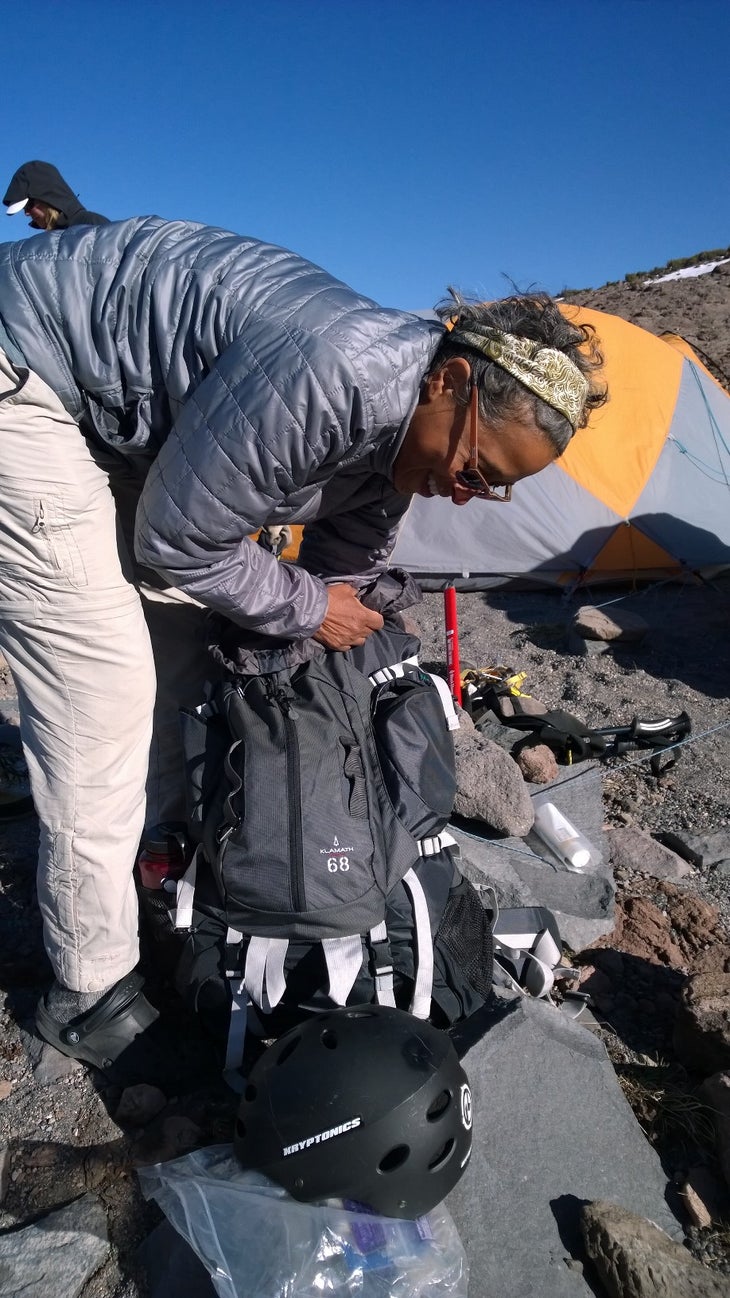 Mountaineering boots can be tough on the feet. These blisters didn't stop Mika from summiting, but she'll probably want to wear sandals for a week.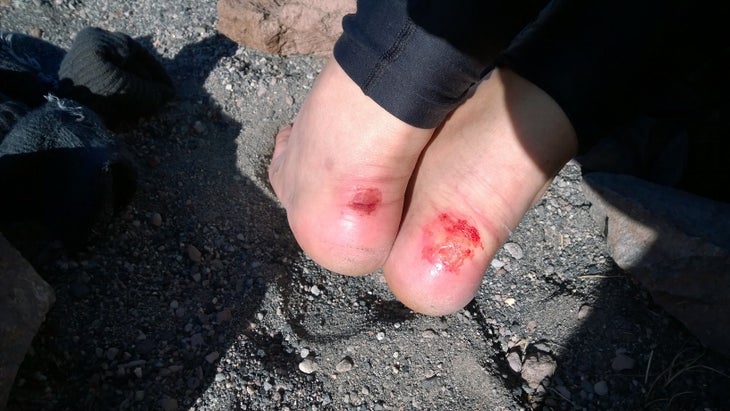 Members of Team 2 arrive in Hidden Valley on Saturday afternoon. Snow school this afternoon, then early to bed before going for the summit early tomorrow morning.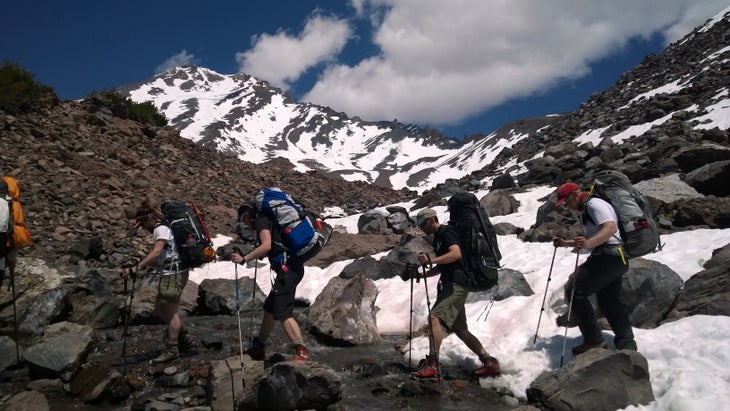 Members of Team 2 circle up to meet each other and share stories about their reasons for joining a benefit climb for Big City Mountaineers. Super inspirational group.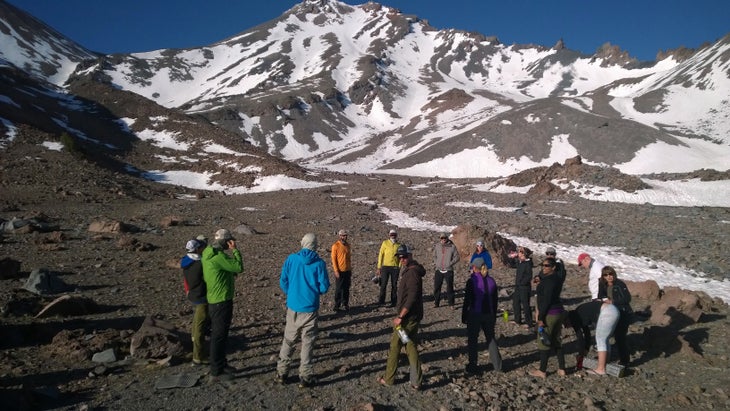 Heading up Shasta on Sunday morning, a quick break at dawn. About 4,000 feet of climbing to go.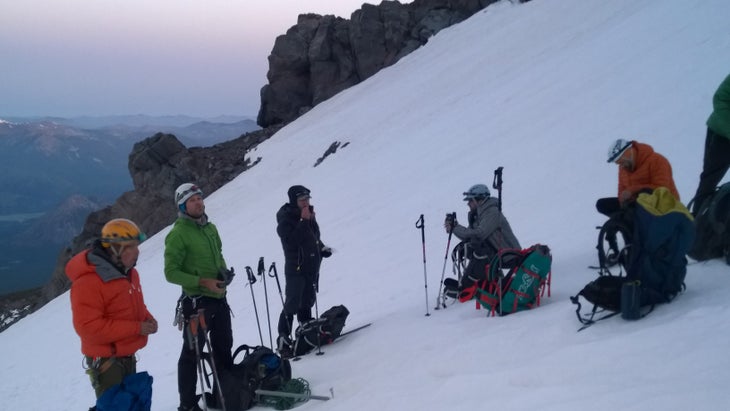 After 6 hours of steady climbing, Doug takes a much deserved break on the saddle at the top of the West Face. Perfect weather again, no wind, clear sky. Still need to climb Misery Hill, then the last steep slope to the summit.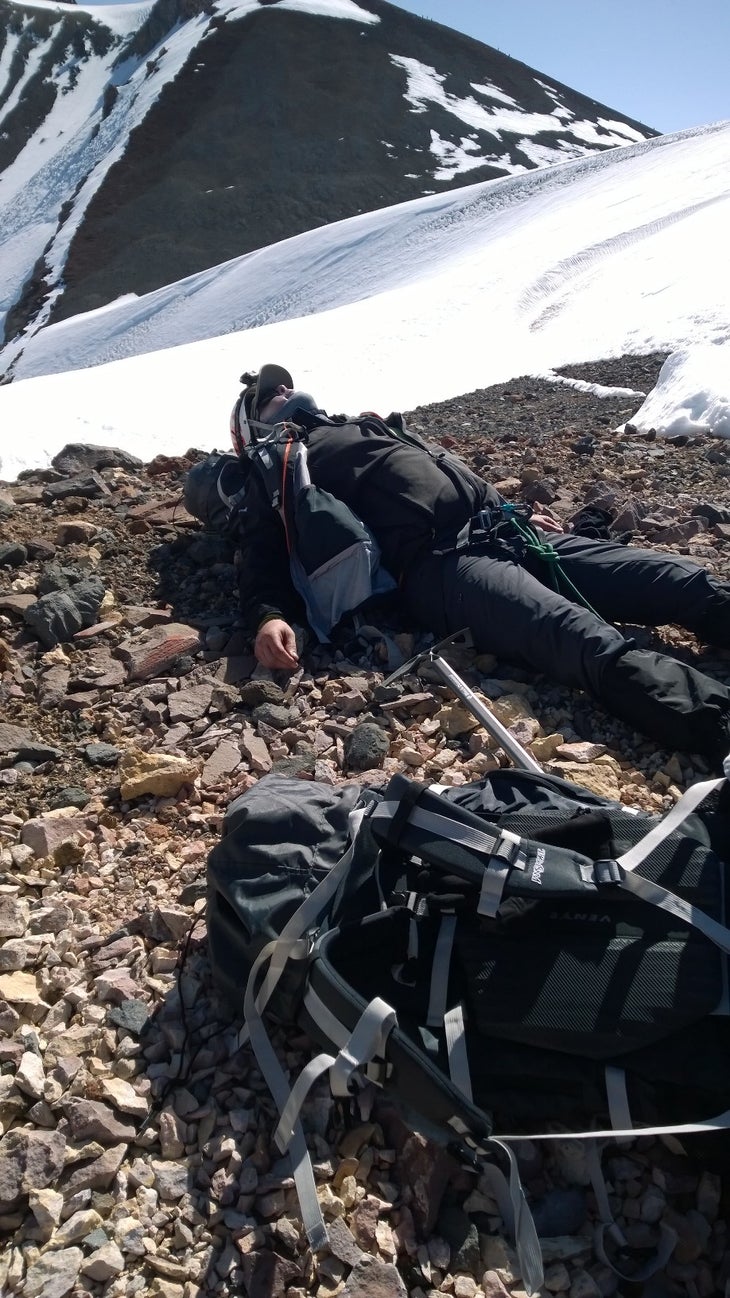 Made the summit at noon, perfect day. More of the team coming up behind. Great view of Lassen, Trinity Alps.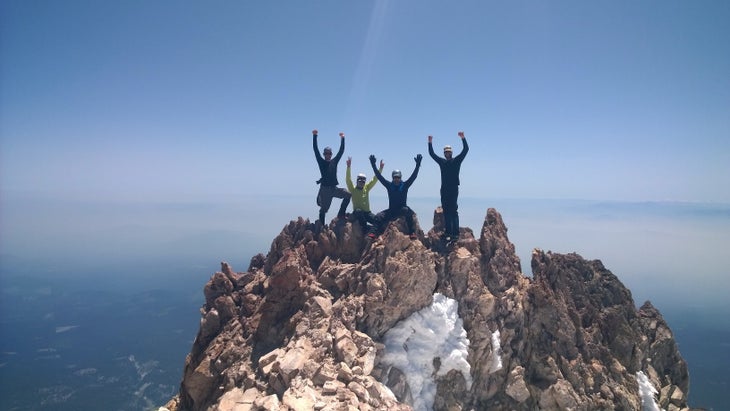 Another great day to glissade the whole West Face.
BACKPACKER readers are climbing 14,180-ft Mt. Shasta in support of Big City Mountaineers! Check out the photos from their summit bid.