Backpacking Gear Found on Kickstarter.com
Five new new products funded through Kickstarter.com...some great, some not so great.
Heading out the door? Read this article on the new Outside+ app available now on iOS devices for members! Download the app.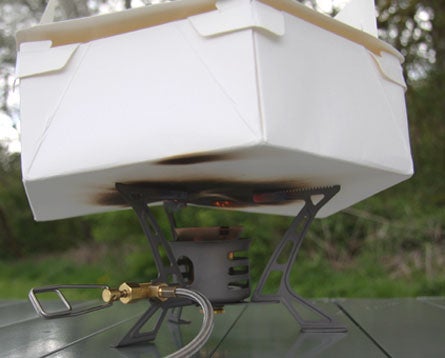 Hexa Pot: The heavy coated paper Hexa Pot is awkward and I burned a hole in it after low heat didn't heat water in a timely way. Prediction: With more tinkering, this might be good…. 2.3 oz. w/lid; collapses flat. Not for sale yet, energia-usa.com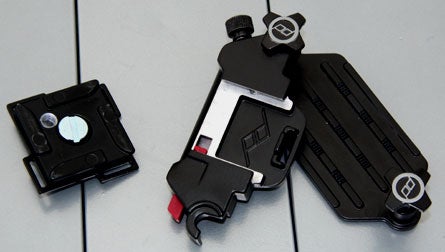 Capture Camera Clip: The machined aluminum Capture clip system provides quick access to your camera. A universal shoe screws into a DSLR's tripod insert, and the base splits in half to wrap around a pack strap or belt. Thumbscrews crank it down tight.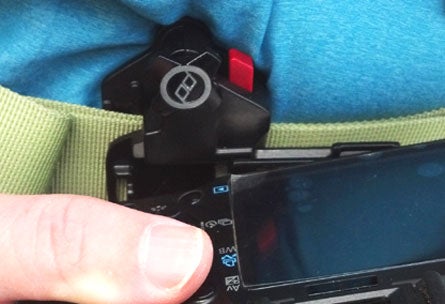 Slide the shoe into the base and your camera clicks securely into Capture. Push the red button and it pops right out. Prediction: If you have a DSLR, you want this. Hope for a lighter, titanium version someday. $79, 5.4 oz., peakdesignltd.com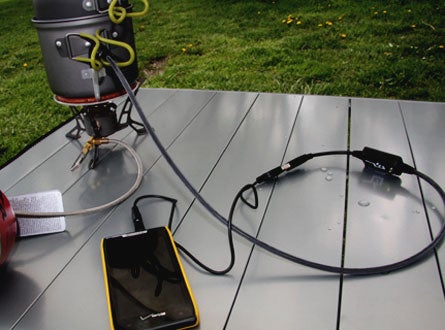 Power Pot: The 1.3 liter PowerPot converts excess heat to DC power via a standard USB (5 volt) port. Plug in your phone or GPS and recharge at about the rate of a car charger. Included: a bowl-shaped lid, basic adapters, and a 5-LED light.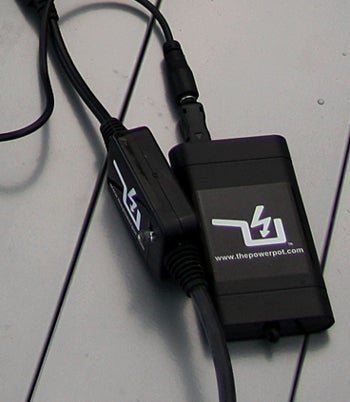 The transformer, at left, turns heat into volts. The battery pack, right, saves power for later and doubles as a flashlight. Prediction: Still somewhat clunky, but definitely one to watch. $149, 19 oz., thepowerpot.com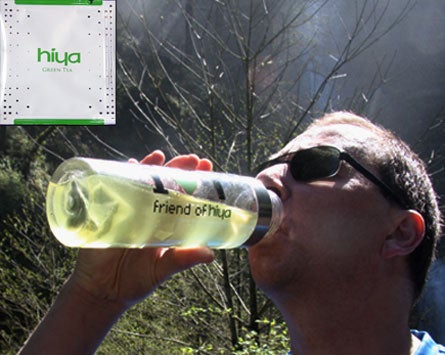 Drop a Hiya Instant Green Tea bag into a water bottle, shake vigorously, drink. Enjoy nutty delicious cold green tea in seconds. A welcome change from endless sweet energy drinks. Prediction: This'll go big but too expensive. $19/ten, hiyatea.com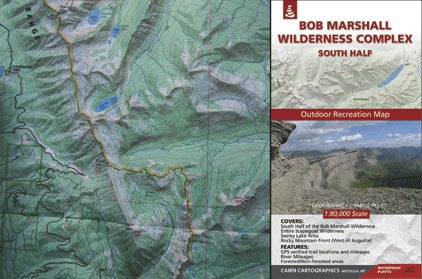 Bob Marshall Wilderness Map (South): Two-sided plastic with 100′ contour lines. A significant update on existing BM maps, and detailed enough for traveling in open country. Prediction: This team has a future. $15, 1.9 oz., 45 x 24″, cairncarto.com
Text and photos by Allison Woods
Kickstarter.com is a website created to provide a platform for crowd-sourcing the funding of creative projects. Over 20,000 projects have been funded in the site's three-year history. Check out these five, specifically picked for a backpacking audience. All are funded, and besides the paper Hexa Pot (slide 1), all are available for sale right now.