6 Trail-Ready Summer Cocktails
Hand-picked summer refreshments from our Backcountry Bartenders.
Heading out the door? Read this article on the new Outside+ app available now on iOS devices for members! Download the app.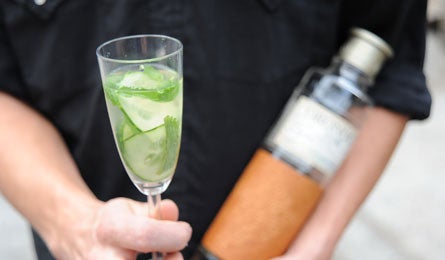 2oz Rum, (try Oronoco but other white rums will work)
½ oz simple syrup (equal parts by volume of hot water and sugar, cooled)
1 thick cucumber slice
3-6 mint leaves
AT HOME: Slice the cucumber and pick 3-6 of your best mint leaves. Put mint, cucumber, simple syrup, and rum into a zip-top bag, and then into a well-sealed wide mouthed water bottle. These ingredients should infuse for at least 24 hours, but it is not an exact science. The longer they are married, the stronger the flavors will become (e.g. jalapeno-infused vodka. After 3 days of infusing, just looking at it will make you eyes water.).
IN CAMP: While hanging out in your zip-top bag, the rum will pick up the flavors of the cucumber and mint, and the cucumber and mint will become saturated with alcohol. When cocktail hour nears, secure the baggie in a cold stream to chill. Once chilled, pour it into a glass, and strain out the cucumber if it's been infusing for more than two days. —CS
Juniper, melded with fresh citrus, nutty cherry, wormwood, hibiscus, honey, and heather. Nice, light, with a great balance of acid and botanical sweetness.
.75 oz Gin
.75 oz Lime
.75 oz Luxardo Maraschino Liquor
.75 oz Green Chartreuse
Shake and strain into your favorite bottle.
—MC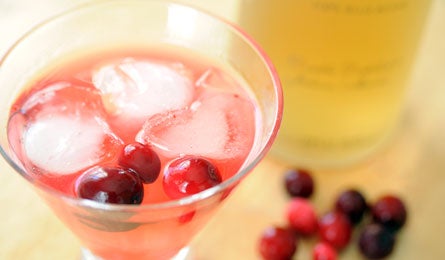 The key ingredient here is Dos Lunas Reposado tequila. Delicious for sipping on its own and extremely smooth, Dos Lunas shines with prominent sweet vanilla and oak flavors.
1.5 oz Dos Lunas Reposado Tequila
.5 oz Cranberry-Vanilla Simple Syrup
1 squeeze lemon
AT HOME: To make the syrup, combine ½ cup sugar, ¾ cup water, 1 cup frozen cranberries, and 2 vanilla beans in a saucepan. Bring to a boil and simmer for 10 minutes. Allow to cool before proceeding. Combine tequila and simple into a zip-top bag. Slice 1 lemon and pack separately.
IN CAMP: Squeeze the lemon slice into the zip-top bag, and chill in a cold stream or under snow. Optional to add a small scoop of clean snow and a cranberry garnish.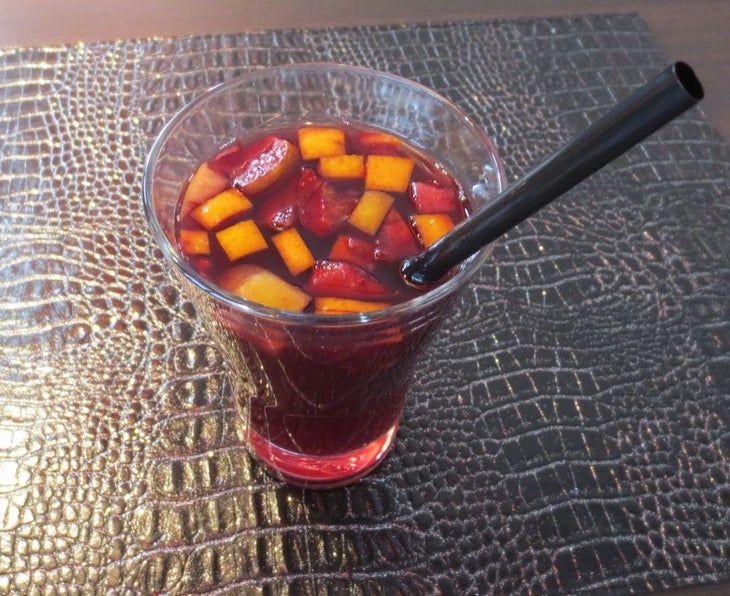 2 oz Corralejo Reposado Tequila
1 oz St. Germaine Elderflower Liqueur
1 oz Rioja (or another light, dry, fruit-forward red wine)
¾ oz Simple syrup
Splash of pineapple, orange, cranberry juices
Fruit (2-3 of your favorite berries like raspberries or strawberries, orange slices, lime slices)
AT HOME: Measure ingredients and add them to a zip-top bag.
IN CAMP:After a few hours in your pack, the Sangria will become well-mixed and the fruit will absorb enough alcohol without completely losing its flavor. When you're ready to unwind, chill the Sangria in a cold stream while you're setting up camp (ten minutes or so should do it depending on the water temperature). If you're lucky enough to have access to wild fruits like blackberries, raspberries, or blueberries, throw them in the bag before chilling for a great last-minute addition to the cocktail.
—CS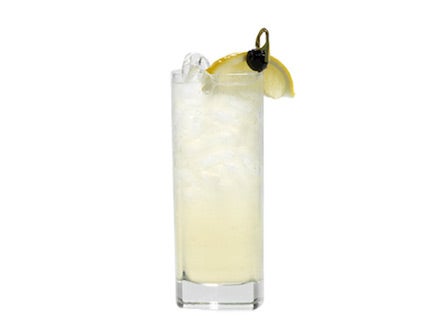 Light and refreshing, made with gin this cocktail will give juniper, citrus, and a hint of sugar.
1.5 oz Gin or Vodka
.75 oz Lemon
.75 oz 1:1 Simple Syrup
4 oz Soda
Shake the first three ingredients and pack them up. When ready to consume, top with soda.
—MC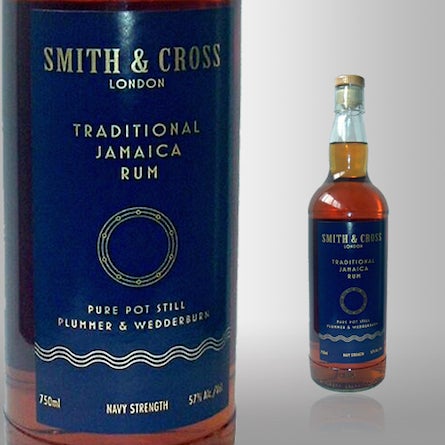 Naval Strength rum is nothing to mess around with. This cocktail gives off big spice notes from the rum, earth tones and root vegetables from the Cynar, and ginger sweetness from the Domain De Canton. Be careful with this one.
1.5 oz Smith and Cross Naval Strength Rum
.75 oz Cynar
.75 oz Domain De Canton
2 dashes Jerry Thomas Bitters
Stir in a mixing glass with medium sized ice cubes for 20-30 seconds.
—MC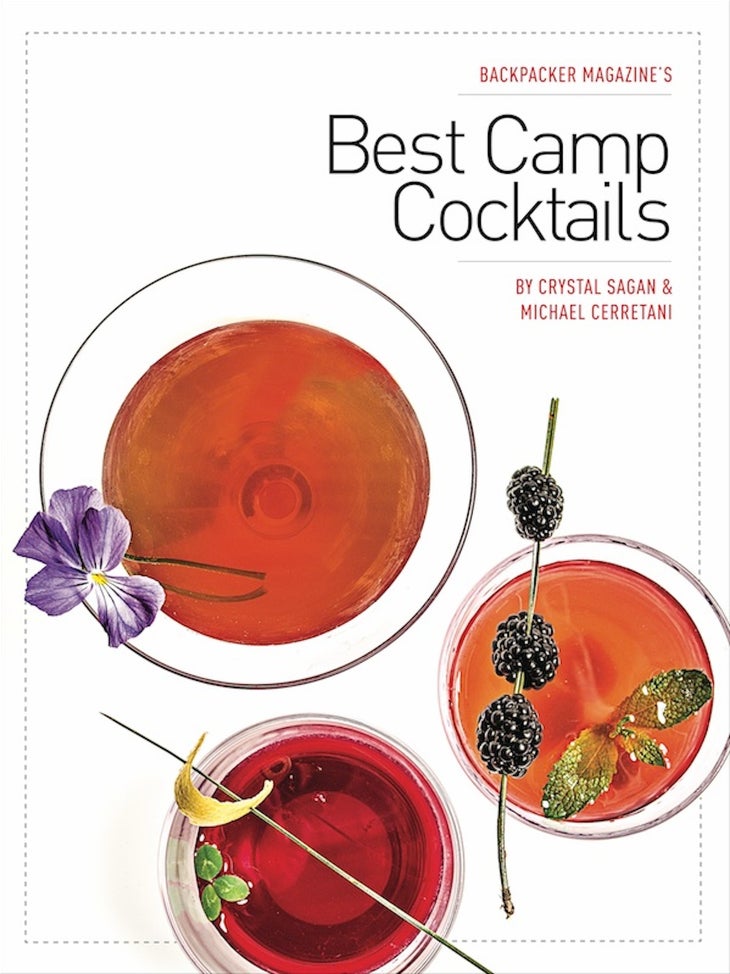 Want even more great drink recipes?
Check out our new e-book, BACKPACKER's Best Camp Cocktails, available now:
Amazon
Apple
Nook