34 Awesome—and Awesomely Bad—Outdoor Movies You Can Stream Right Now
From painfully obvious to just plain painful, these outdoor movies are worth a watch.
Heading out the door? Read this article on the new Outside+ app available now on iOS devices for members! Download the app.
Updated May 2023
Invite the outdoors to movie night. This list features some of our favorite movies, from a documentary showcasing the beauty of a thru-hike on the John Muir Trail to a groundbreaking climbing documentary, as well as a few so-bad-they're-good pulp masterpieces. We've also included 7 free-with-ads films, so you can enjoy some cinema and spend nothing but your precious time. Pick your favorite, and start popping that popcorn.
When you make a purchase through our site, we may earn a commission.
Stream for Free
You don't need a subscription to watch these movies, which are all available on ad-supported streaming services
Happy People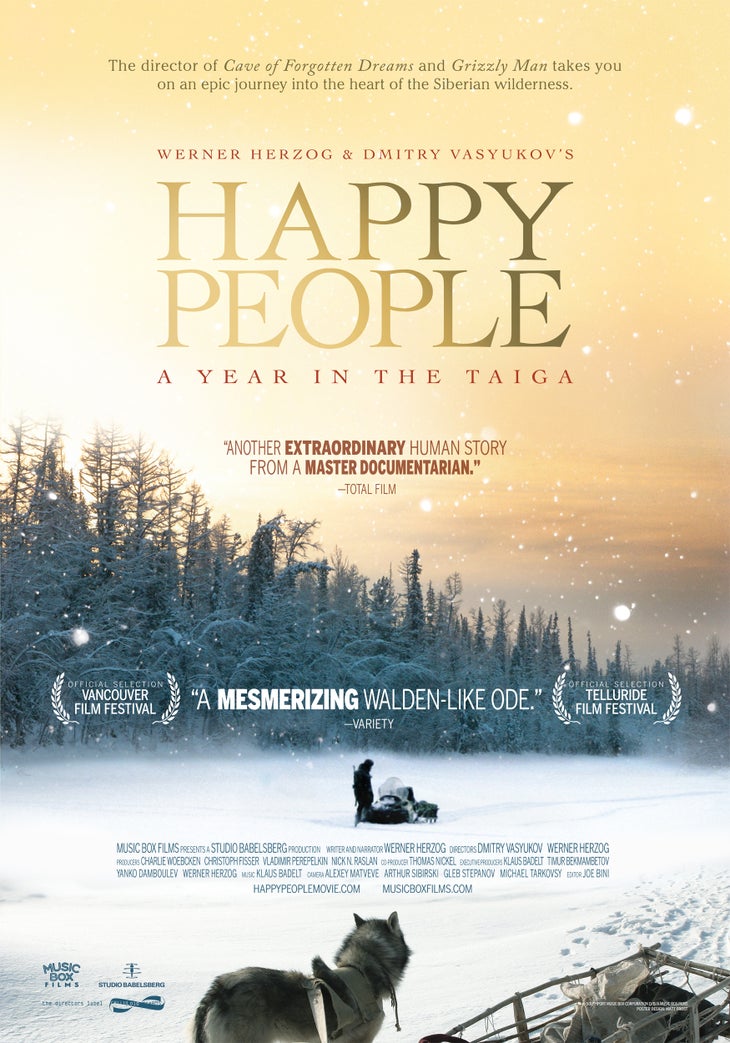 How is it possible that the residents of one of the most inhospitable places on Earth also happen to be the happiest? This Siberian documentary (directed by Werner Herzog) is a quiet stunner. Watch on Tubi
Grizzly Man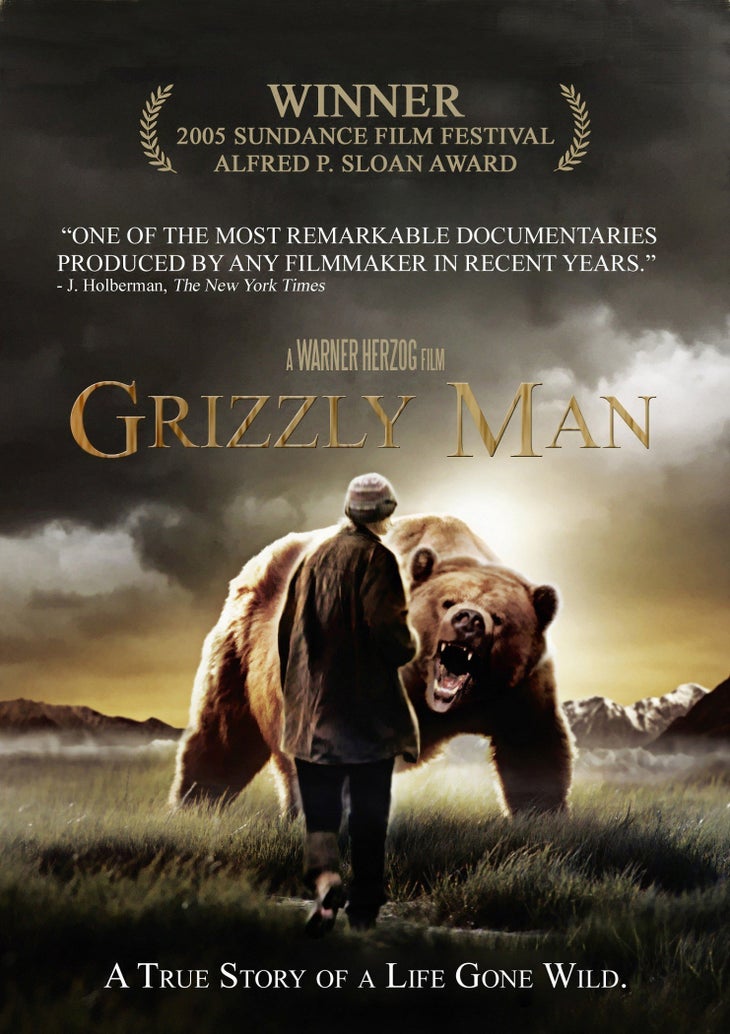 Werner Herzog goes a lot darker in this documentary, which depicts the life and death of grizzly bear enthusiast Timothy Treadwell. This powerful documentary is as gut-wrenching as it is beautiful. Stream on YouTube
Mile Mile and a Half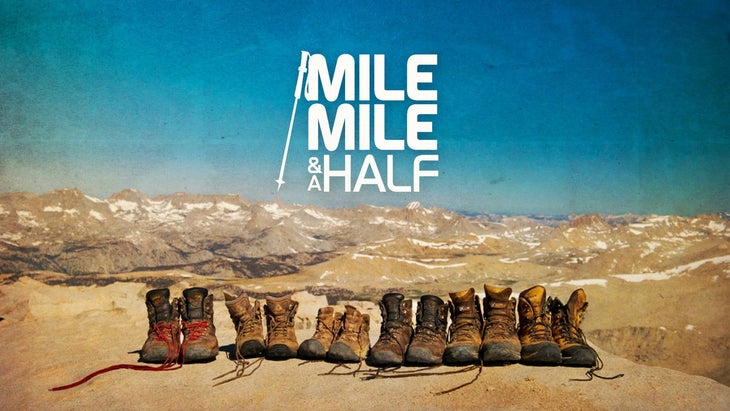 Five friends hike the John Muir Trail and capture the stunning landscape of the High Sierra. Gift it to any aspiring thru-hiker. Watch on Tubi
180° South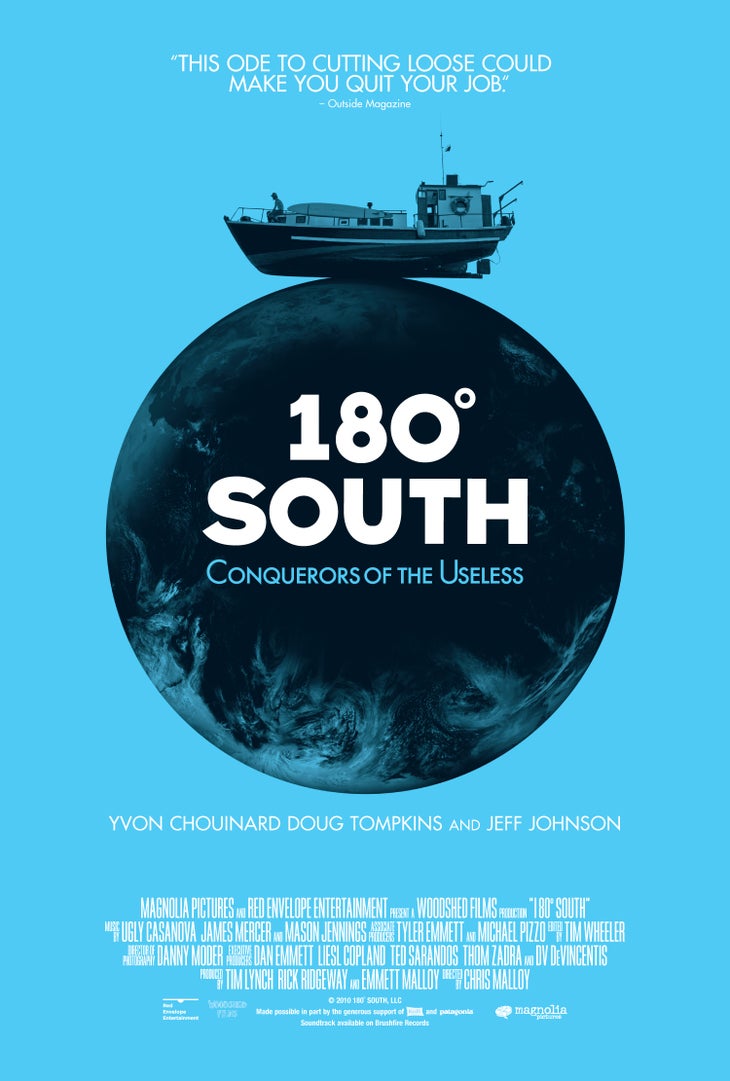 If this modern-day retracing of Doug Tompkins and Yvon Chouinard's iconic 1968 journey through Patagonia doesn't inspire you, you may be dead inside. Watch on Pluto TV
Touching the Void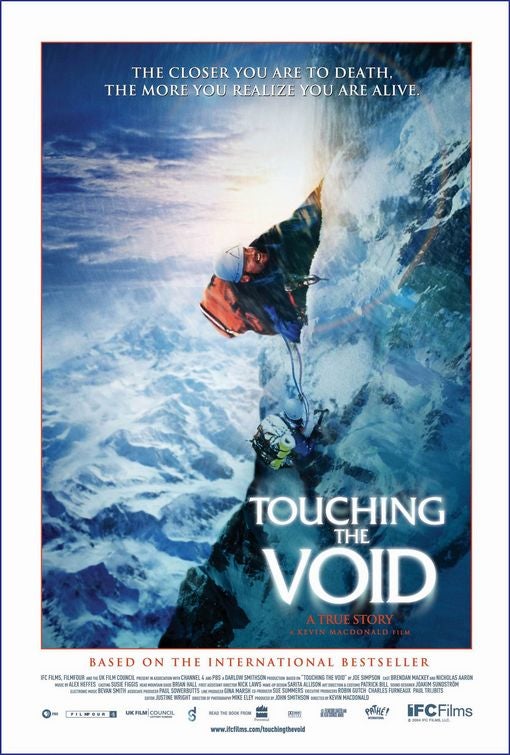 This bracing adaptation of Joe Simpson's memoir is arguably the greatest mountaineering movie of all time. Watch on Tubi
The Edge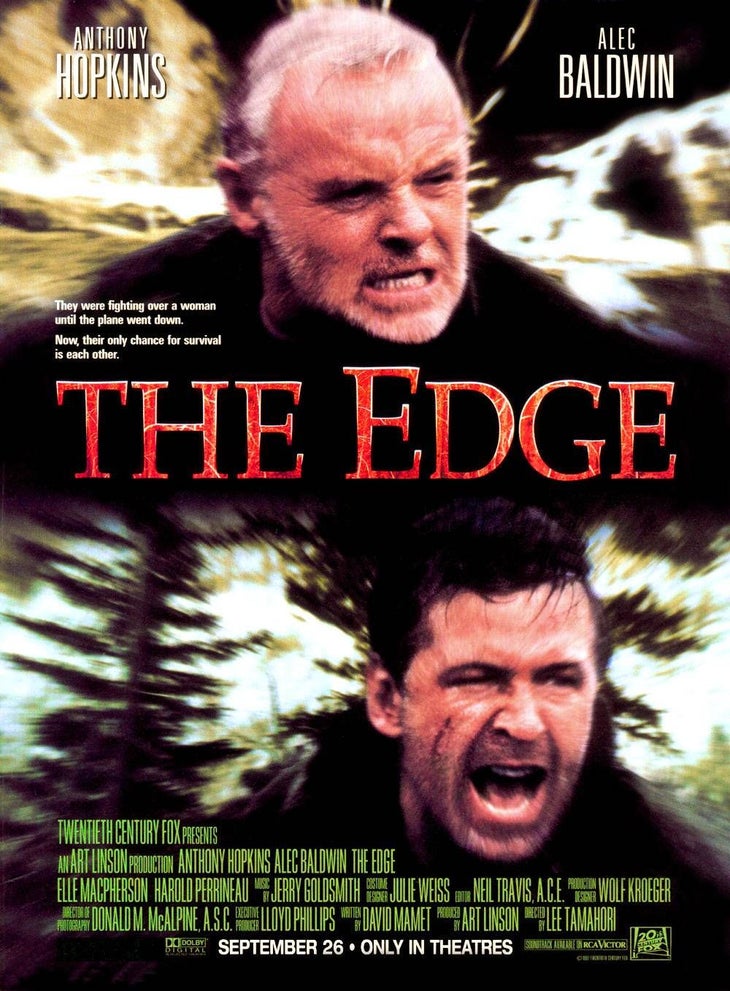 Alec Baldwin and Anthony Hopkins battle a predatory grizzly—and each other—in this pulpy drama. Watch on Tubi
Never Cry Wolf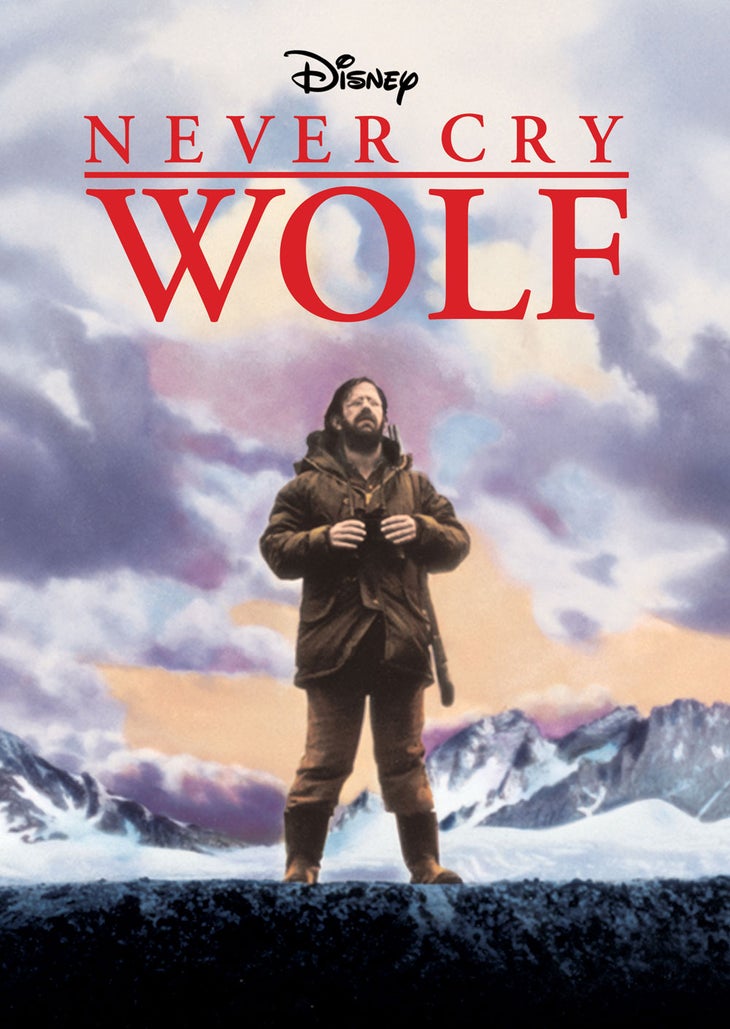 A young biologist investigates whether wolves are really as bad as they're made out to be in this adaptation of Farley Mowat's landmark (and highly fictionalized) memoir. Watch on Vudu
Stream With a Subscription
Already subscribe to these streaming services? You can watch these great movies at no additional cost. (Some are available to rent, too.)
The Alpinist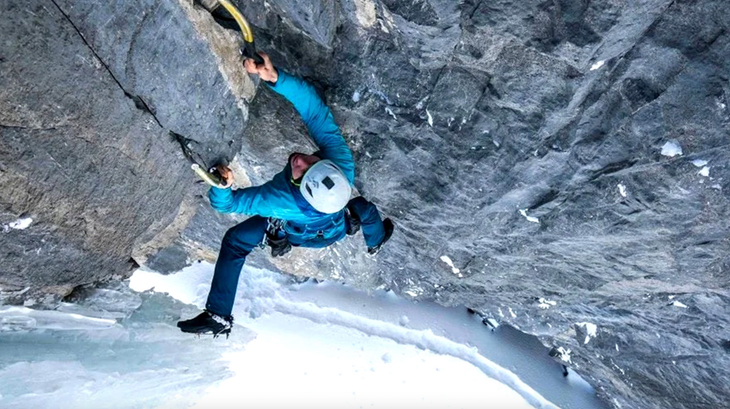 This profile of the usually-private Canadian alpinist Marc-André Leclerc, who was one of the foremost climbers of his generation, is a moving exploration of risk with exceptional cinematography. Watch on Netflix
Highline

A group of backpackers tackle Utah's Uinta Highline Trail while delving into their own struggles with PTSD, addiction, and family issues. (Outside+ member? You can watch it for free now.) Watch on Outside Watch
The Ritual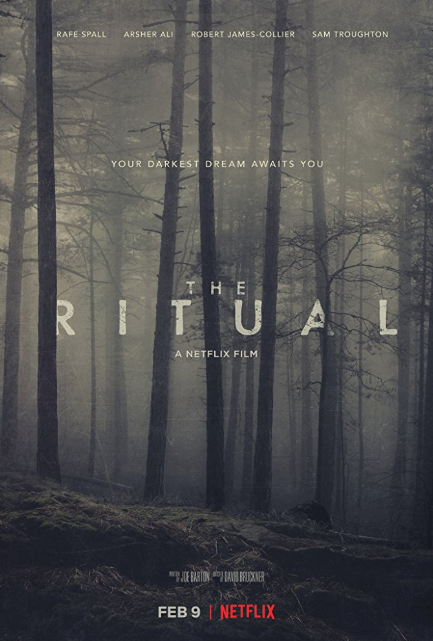 We watched this horror flick right before a backpacking trip—don't make our same mistake. Five college buddies reunite for a hiking trip in Sweden, but something in the forest is watching them. Stream on Netflix
The Call of the Wild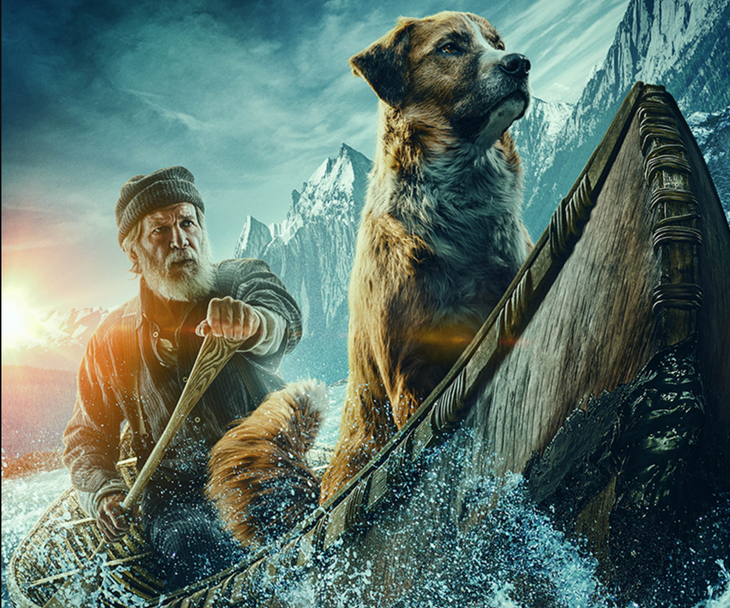 Harrison Ford leans fully into his grizzled side in this 2020 adaptation of Jack London's best-loved novel. Watch on Disney+
Free Solo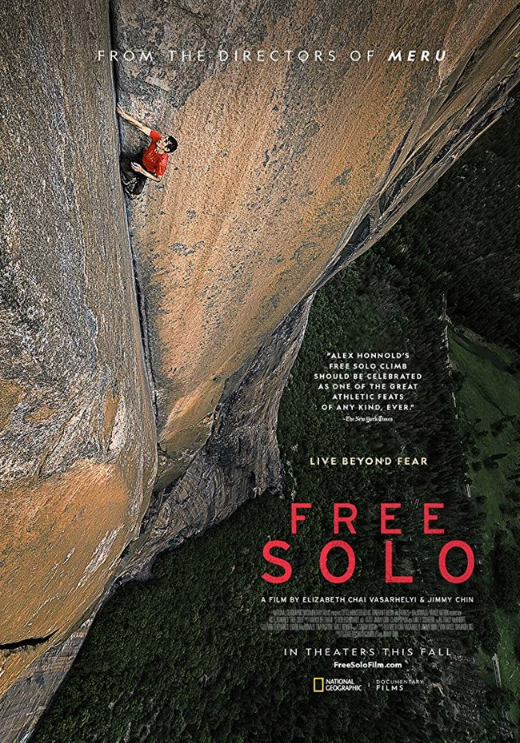 This palm-sweating documentary, which documents Alex Honnold's ropeless climb of El Capitan, isn't just a record of one of history's great athletic feats, it's a triumph of on-location filmmaking that sent its crew up the side of America's largest cliff. Stream on Disney+
Comfort Theory
The Te Araroa trail in New Zealand draws beauty-seeking hikers from all the world—but tackling it with no prior backpacking experience? That's a tall order, and exactly what four former desk jockeys do in this short film. Watch on Outside Watch
Homeward Bound: The Incredible Journey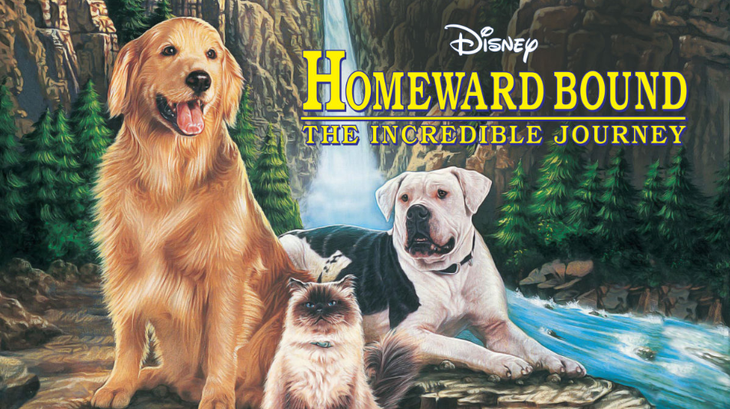 How are these for unlikely hiking buddies? Two dogs and a cat (voiced by Michael J. Fox, Don Ameche, and Sally Field, no less) cross the Sierra Nevadas in search of their departed owners. Whether you grew up with the original or this remake, their journey is sure to bring back childhood memories. Stream on Disney+
Into the Wild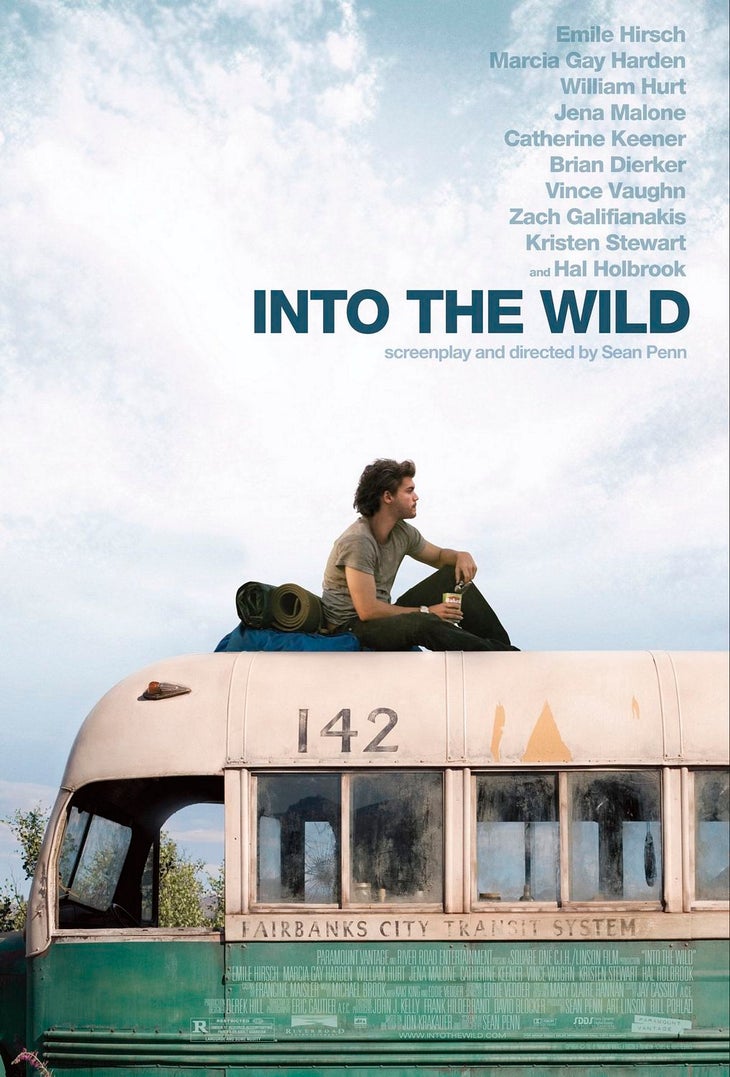 This handsomely directed adaptation of Jon Krakauer's classic bestseller features a star-making turn from Emile Hirsch and a haunting score by Eddie Vedder. Watch on Paramount+
14 Peaks: Nothing Is Impossible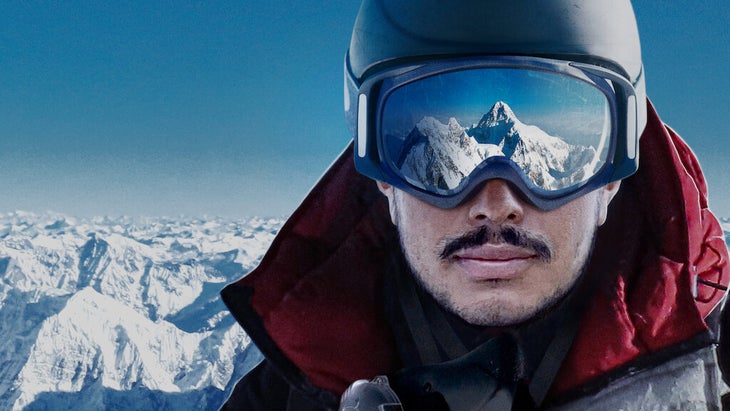 Nirmal "Nims" Purja became a household name when he climbed all 14 of the world's 8,000-meter peaks in 7 months. See how he did it in this documentary. Watch on Netflix
Moana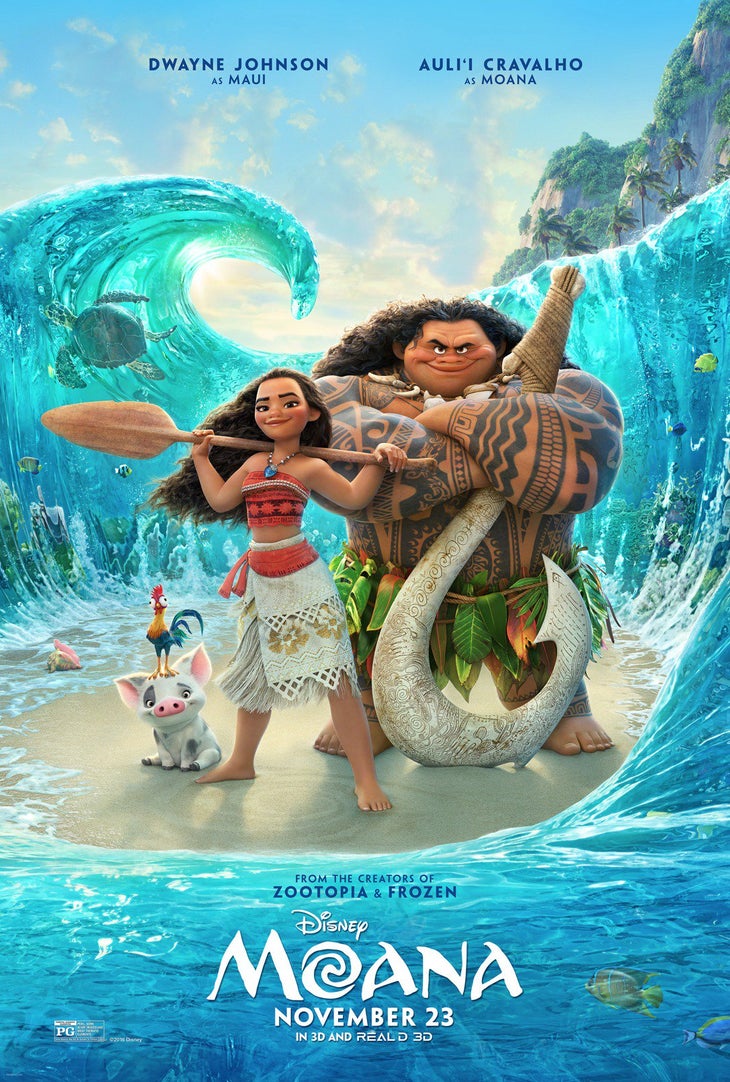 "See the line where the sky meets the sea? It calls me. And no one knows, how far it goes." Stream on Disney+
Cast Away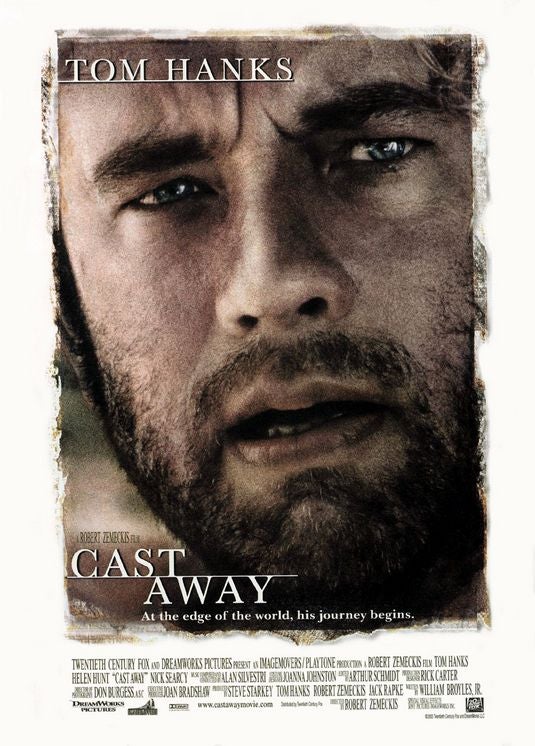 WILLLLLSSSONNNNNNN! Watch on Hulu 
K2: The Ultimate High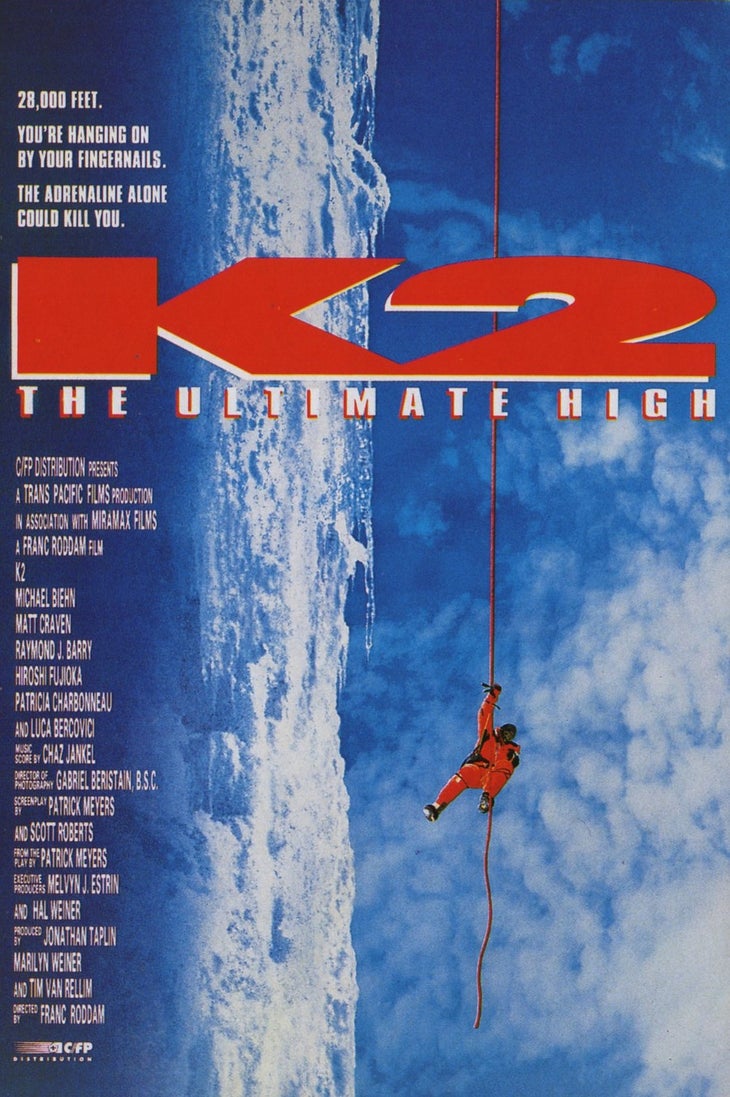 A dramatized account of two friends' near-disastrous ascent of the world's second-tallest peak. Stream on Hoopla (free with a library card)
Lawrence of Arabia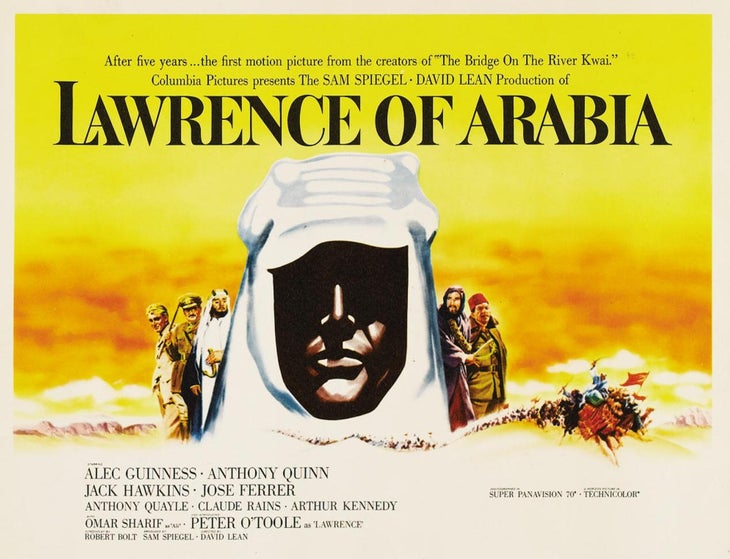 "Sweeping" hardly does justice to this epic film about the life of T.E. Lawrence. It's probably the best desert film of all time (and certainly the longest). Watch on HBO Max
Wild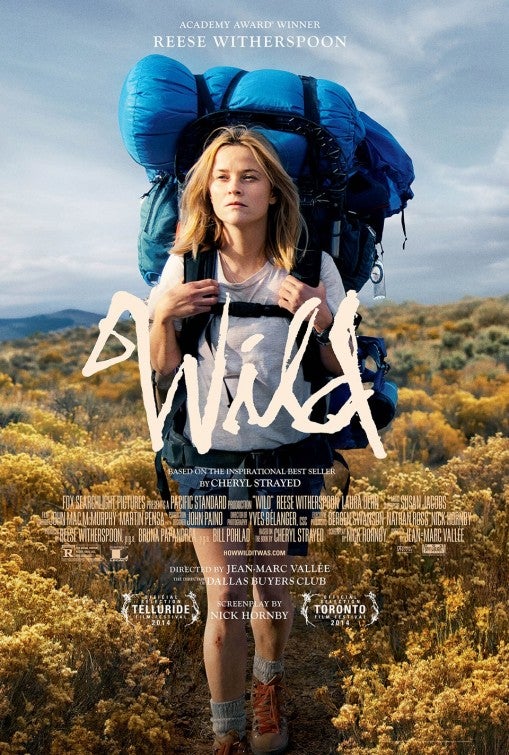 Cheryl Strayed's memoir of self-discovery on the Pacific Crest Trail was an instant best-seller, and Reese Witherspoon brings it to life on the big screen. Watch on HBO Max
Fall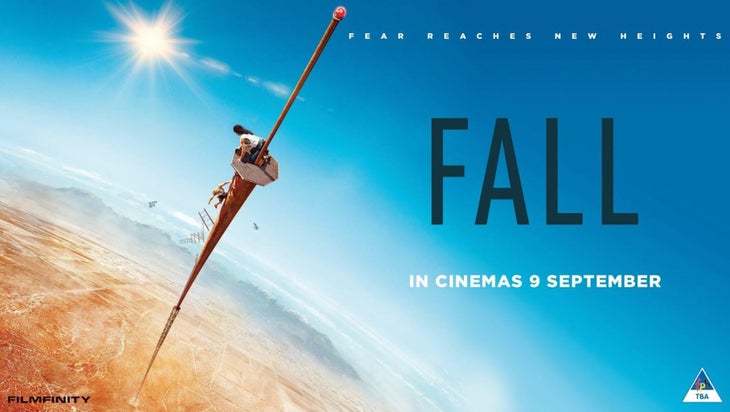 "This is the dumbest movie I've seen in a very long time," our reviewer wrote. Kind of like Vertical Limit (see below for that masterpiece) but with a rusty radio tower instead of K2. Watch on Hulu with Starz
Available to Rent
While you'll need to spend money to watch these films, some of them are more than worth the 3 or 4 bucks. Some of them.
Leave No Trace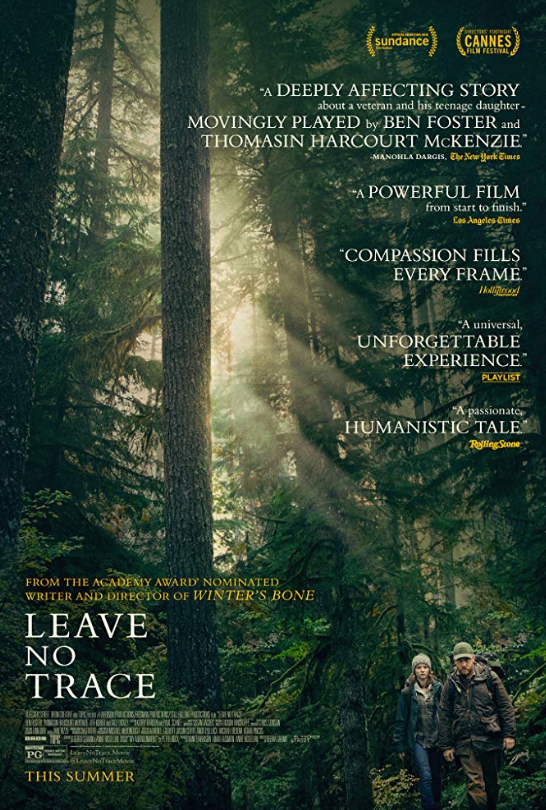 No, it isn't a documentary about environmentally-friendly camping. This drama, about an Iraq War veteran and his daughter who live in an Oregon park until an incident forces them to emerge into society, became a critical darling after its premiere at Sundance in 2018. Stream on Amazon
Alive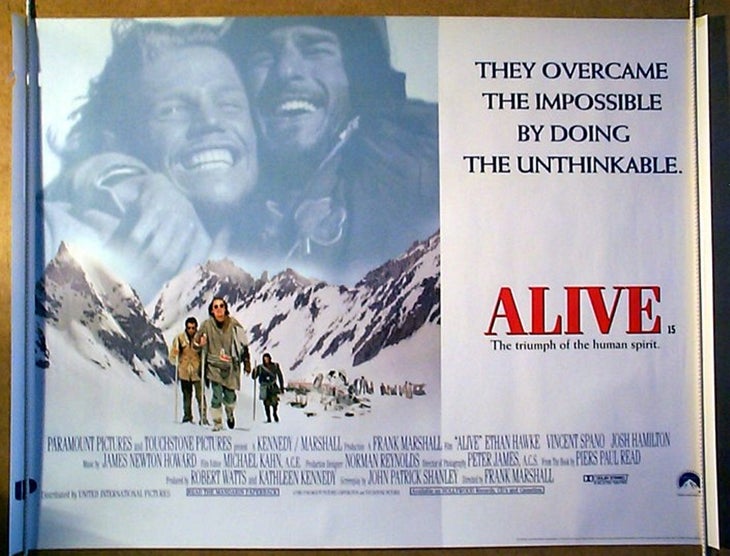 A survival classic, Alive chronicles the tale of an Uruguayan rugby team struggling to escape the wilderness after a plane crash. Rent on Amazon
127 Hours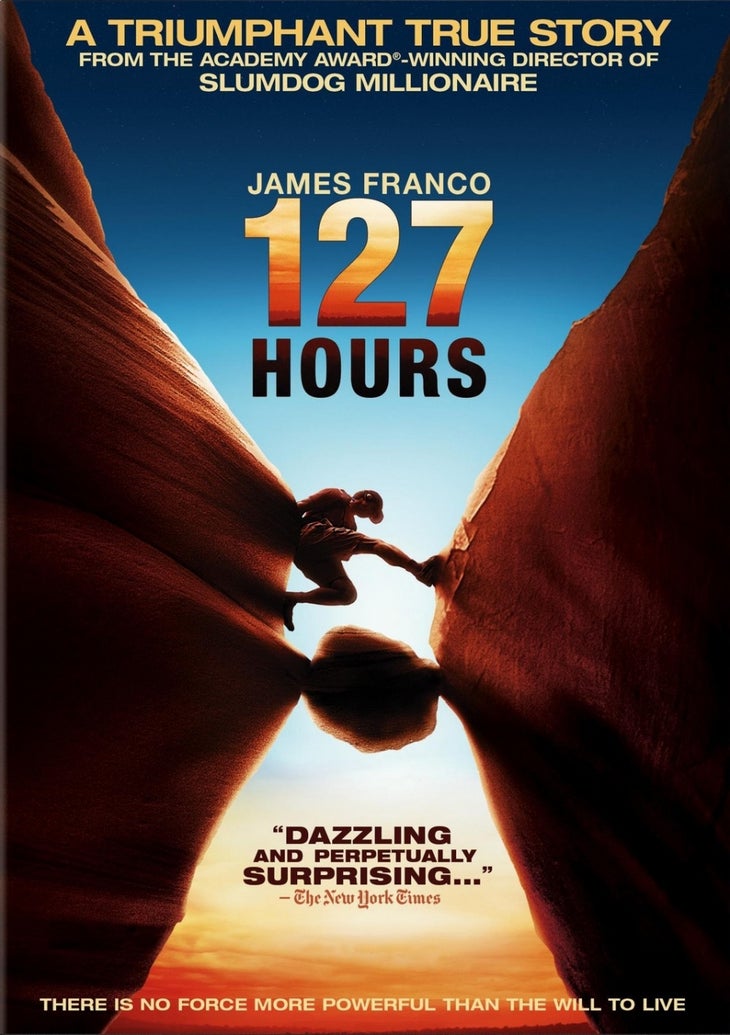 In arguably his best role ever, James Franco stars in this gruesome, gripping adaptation of Aron Ralston's survival memoir. Rent on Amazon
The Grey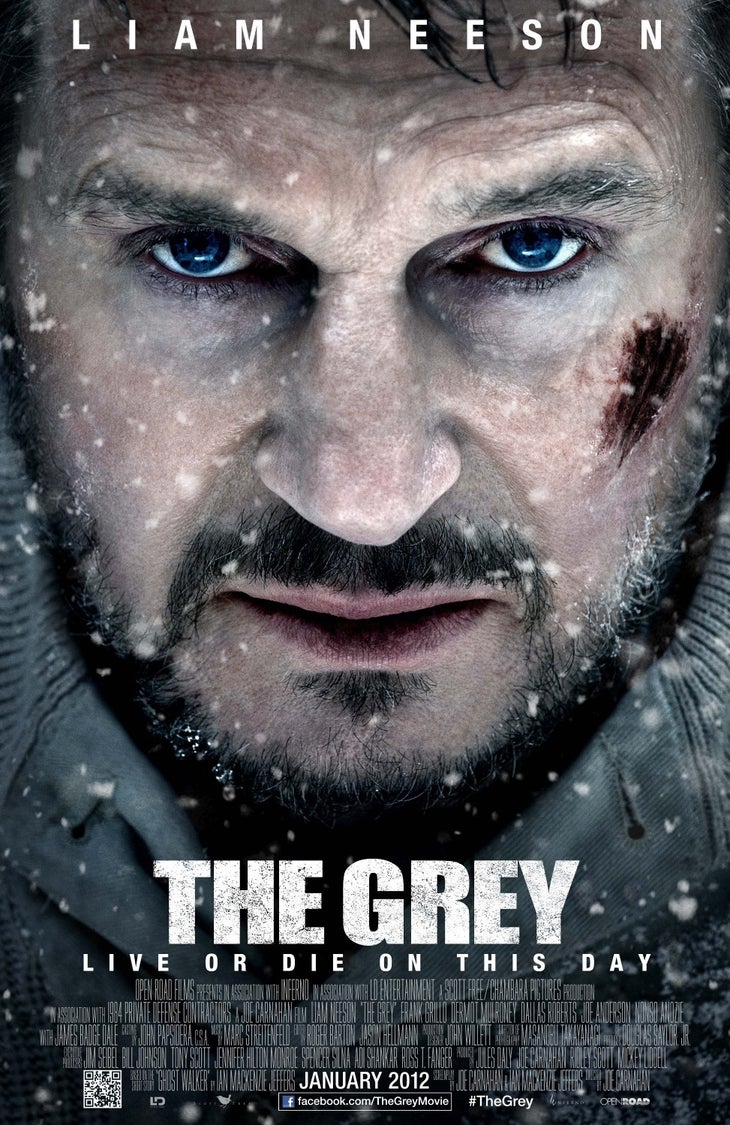 The Grey recycles all the same lazy, old tropes about wolves being ferocious, man-eating predators. But as B-movie popcorn entertainment? We'll take it. Rent on Amazon
A River Runs Through It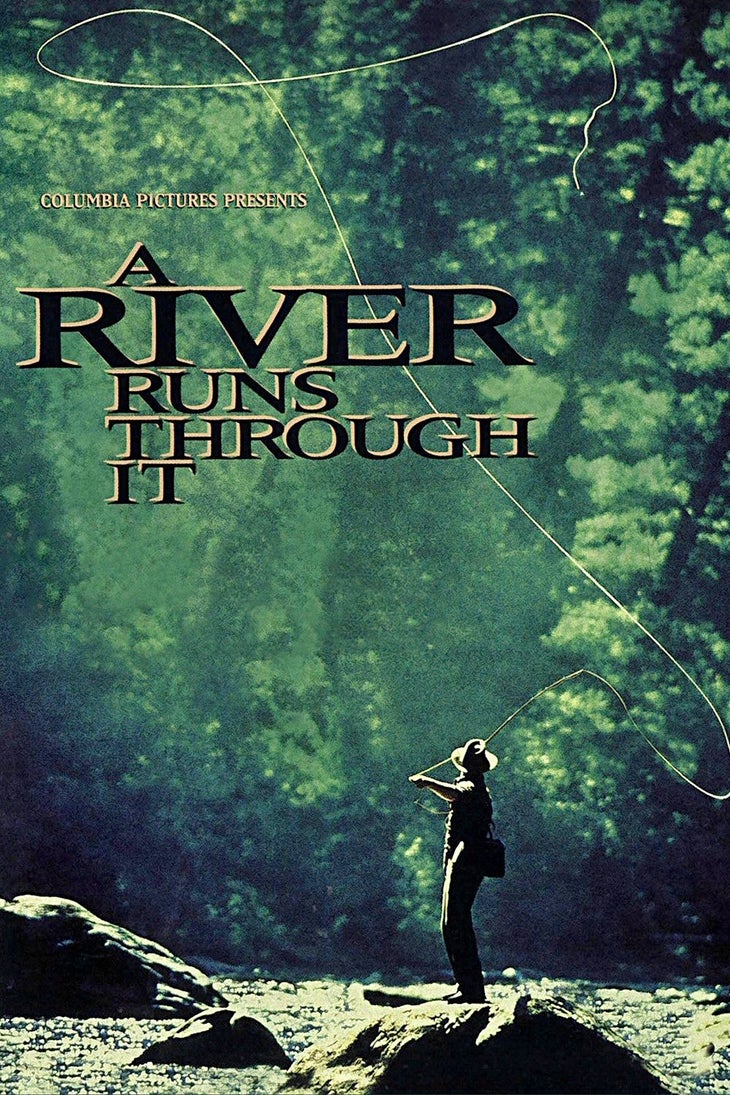 Spectacular Montana scenery and a young Brad Pitt provide eye candy galore. Rent on Amazon
Chasing Ice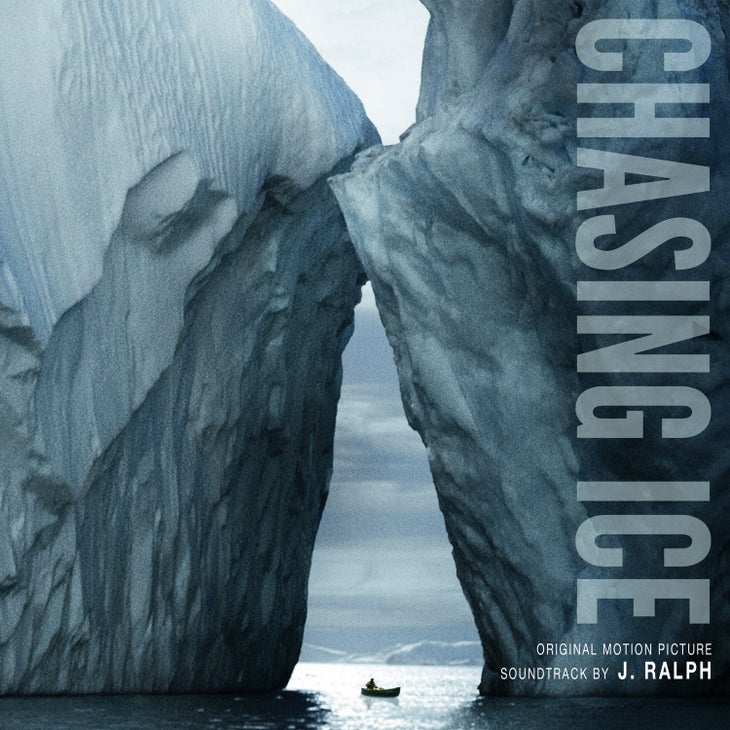 See glaciers melt before your eyes as James Balog travels to Iceland and beyond in order to document the Earth's changing landscape. Rent from YouTube
Cliffhanger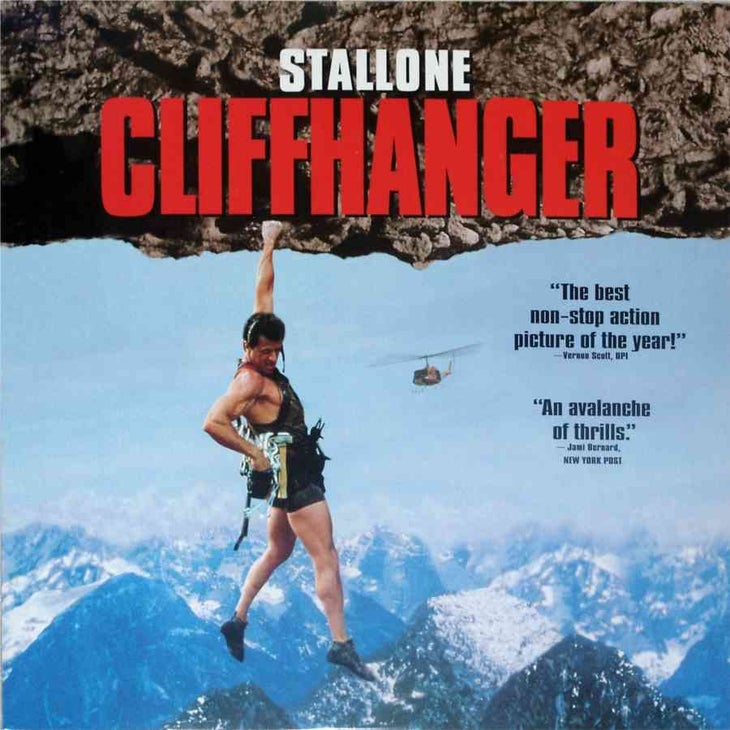 "If you're looking for Qualen, try about 4,000 feet south of here. He'll be the one wearing the helicopter." Rent on Amazon
March of the Penguins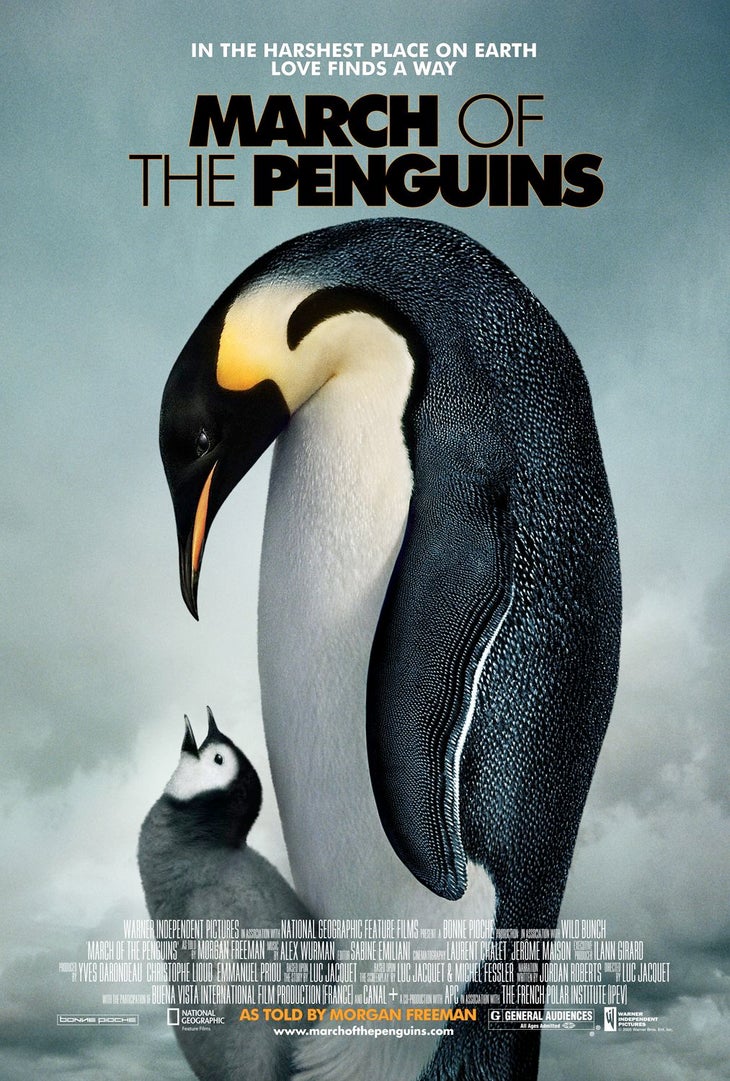 Admit it: These little guys melted your heart. Also, Morgan Freeman should narrate everything ever. Rent on Amazon
The River Wild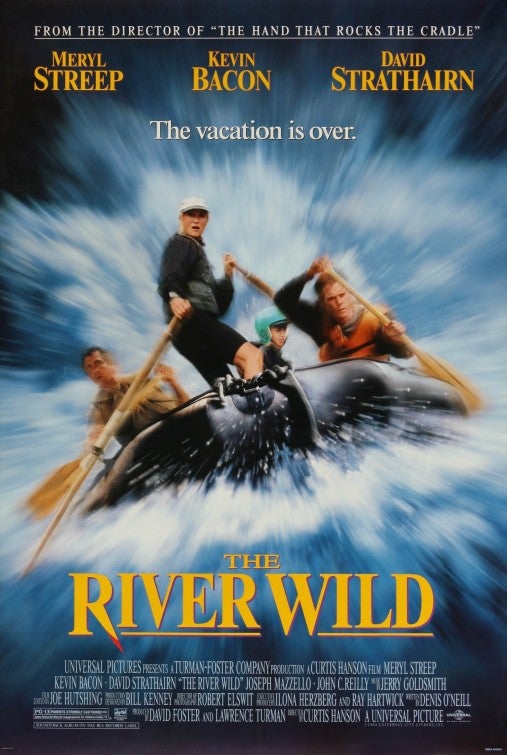 Meryl Streep and David Strathairn are terrorized by a villainous Kevin Bacon during a rapids trip down Idaho's Salmon River. Rent on Amazon
The Great Outdoors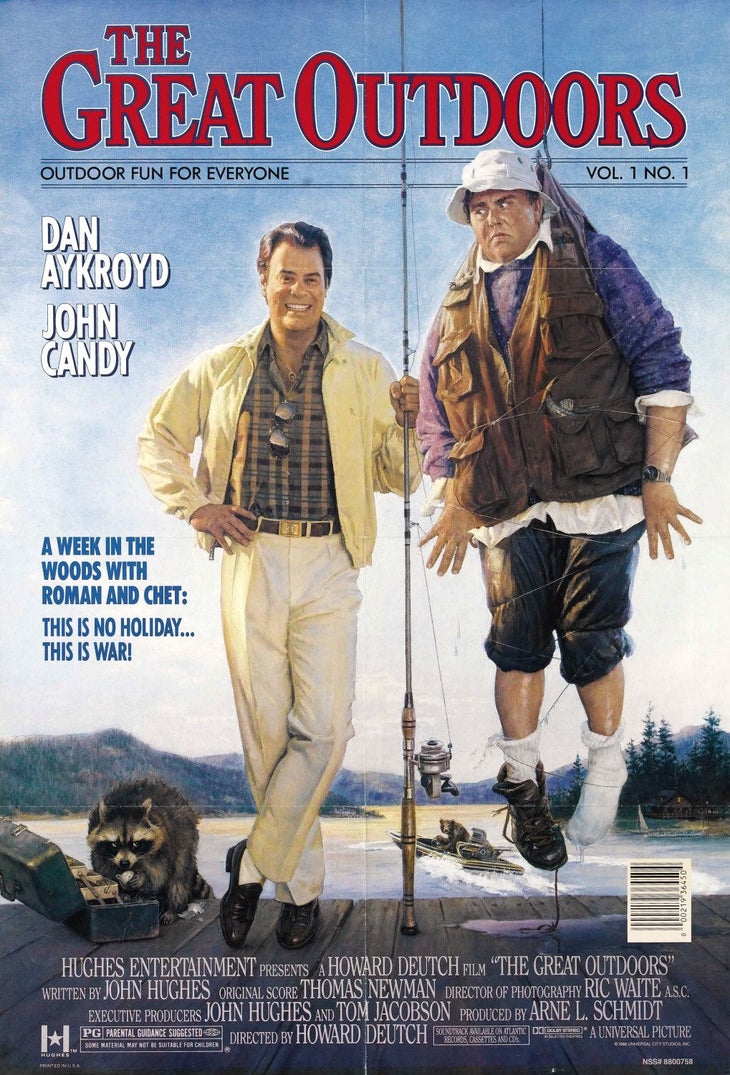 Dan Aykroyd and John Candy go family camping with disastrous, hilarious results. Rent on Amazon
The Treasure of the Sierra Madre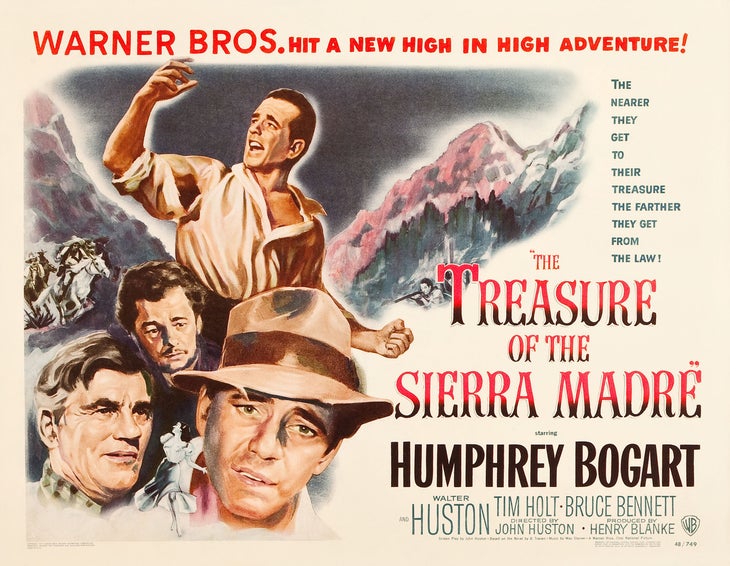 Famous for Alfonso Bedoya's (often-misquoted) "I don't have to show you any stinkin' badges!" line, Bogie's gold prospecting classic is a sly and insightful examination of human greed. Rent on Amazon
Vertical Limit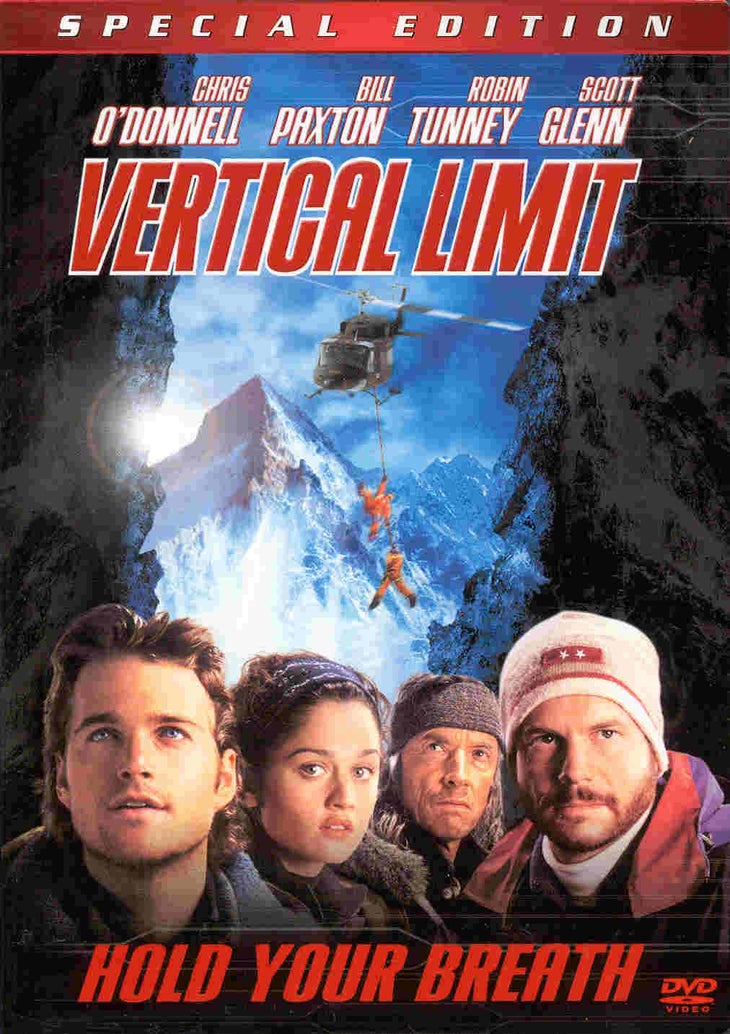 Preposterous in almost every way, this mountaineering action flick makes Cliffhanger look highbrow by comparison, but still works fine as pure popcorn entertainment. Rent on Amazon