2014 Reader Photo Contest Winners
Heading out the door? Read this article on the new Outside+ app available now on iOS devices for members! Download the app.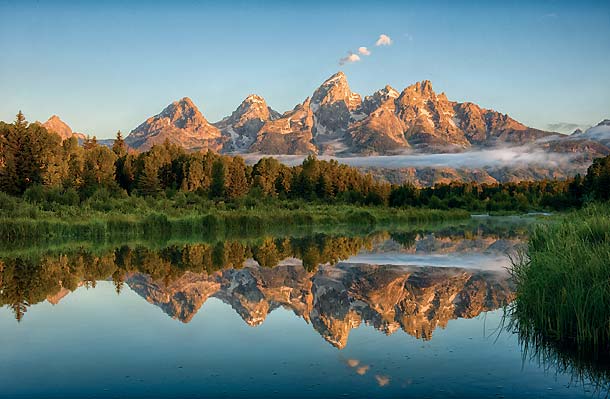 How do you nail a standout shot of one of America's most photographed mountains? Part luck, part skill. Hall, 58, from Woodbridge, VA, hiked down a mile-long dirt road (closed to cars) to Schwabachers Landing predawn. "The sun really makes the mountains pop at first light," he says. "It was just a bonus that I got the band of low-lying clouds."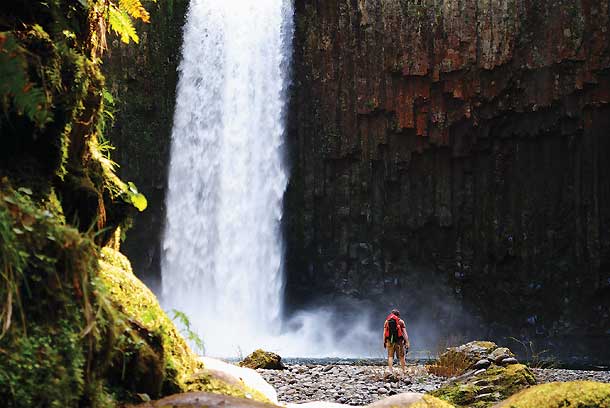 No signs point to 92-foot-tall Abiqua Falls, which makes for less crowded viewing for those in the know. Van Patten, 27, of Portland, OR, was following her husband along the .4-mile trail to the falls, when, "I turned the corner to find him standing in front of this dominating waterfall."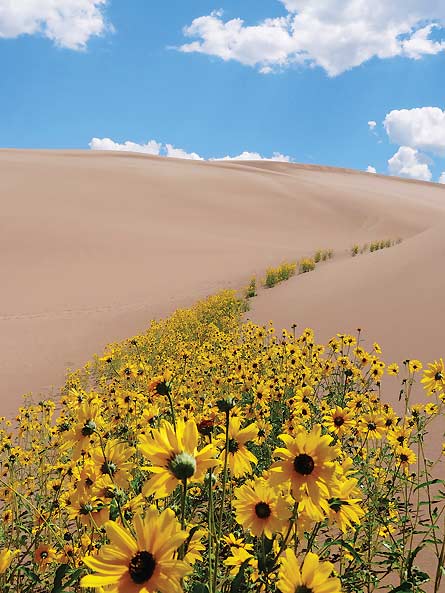 No year-round rivers run through this sprawling dunefield in southern Colorado. But McCullough, 22, from Odenton, MD, found another kind of stream while hiking cross-country. "My father and I were both amazed by the near-perfect row of prairie flowers in the middle of 30 square miles of sand," he says.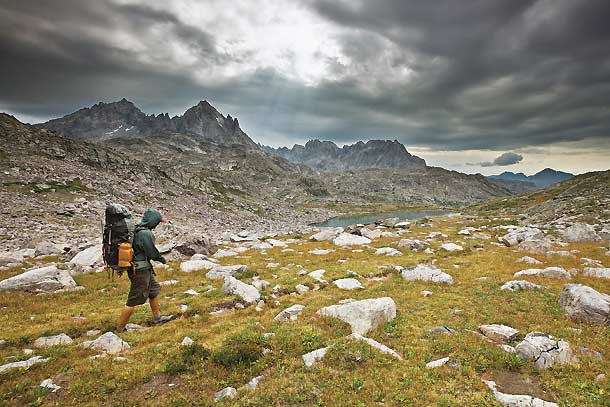 An annual trip to the Winds offered the perfect blend of sunlight-punctured clouds, rock-dotted tundra, and long, toothy ridges for Kraft, 32, of Jackson Hole, WY. Kraft traveled a four-day, 50-mile on-trail/off-trail highlight trip starting on the Pole Creek Trail from the Elkhart Park trailhead and returned on the Highline Trail. He shot this stunner on his final day, near Upper Jean Lake.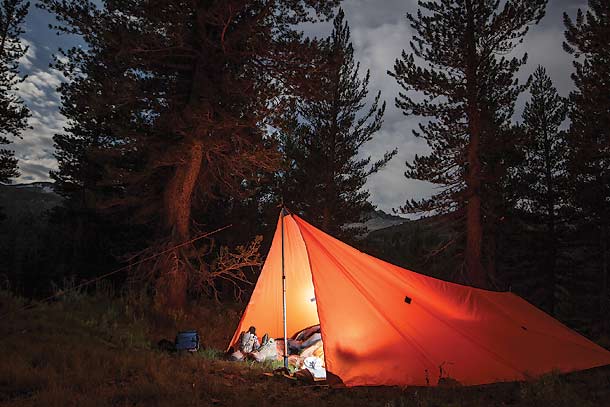 Carney, 26, of San Diego and her boyfriend had been fending off mosquitoes on their four-day trip in early July, which started in Inyo National Forest, then alternated between Hoover Wilderness and Yosemite. "A full moon foiled any plans I had to take star shots," she says. "So while swatting mosquitoes, I set up this shot as my boyfriend got into his sleeping bag."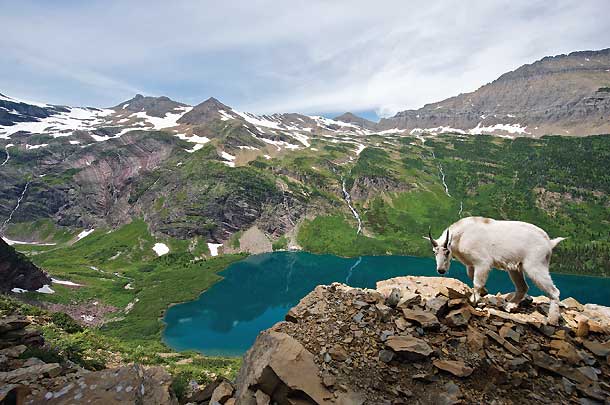 No, Carille, 29, of Poughkeepsie, NY, didn't use a bear bell or a handful of trail mix to get this hoary mountain goat to look his way. "It paused to take one last, quick look at me before heading over the edge," he said. It was the standout moment on a 75-mile, five-day backpacking tour around Glacier.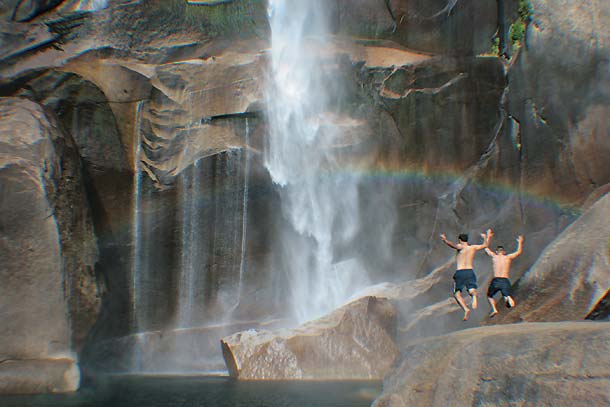 It's hard to resist the urge to jump into Nevada Fall, the halfway point of the 8-mile hike to Half Dome (via the Mist Trail). Gupta, 28, of Burbank, CA, framed this shot after the heat of the day prompted his hiking partners to take the plunge.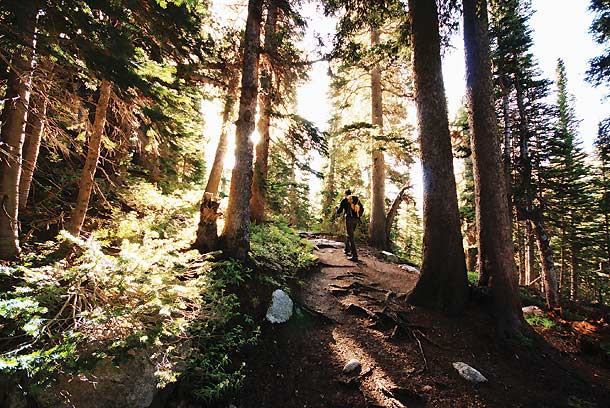 With the morning sun illuminating the Lake Isabelle Trail in Roosevelt National Forest, Kiser, 22, of Manassas, VA, wanted to frame a photo that did more than recall a place-she wanted to capture its feeling.
Pouring over 500-plus photo submissions would be grueling work in any other contest. Not this one. Your striking images prove BACKPACKER readers explore the backcountry's best places, and have the skills to bring home amazing photos. Here are the best of the best.