The 12 Best Fall Leaf Hikes to See Color This Autumn
Grab your camera and hike to leaf-lover paradise this autumn.
Heading out the door? Read this article on the new Outside+ app available now on iOS devices for members! Download the app.
Acadia National Park, ME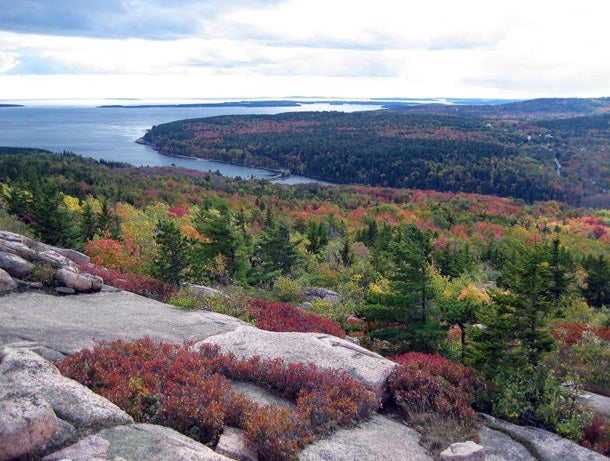 Head to Acadia National Park in mid-October for vibrant fall colors. While there is no backcountry camping allowed due to space restrictions, visitors can camp in any of the developed park campgrounds in order to enjoy the changing maples, aspen, birch and beech trees. [image: NPS]
Yosemite National Park, CA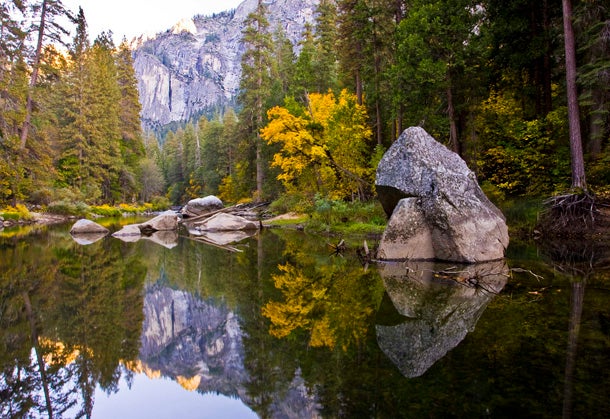 No shocker here: Yosemite is at its finest in fall. Enjoy the red dogwood, yellow quaking aspen and even the reddish-purple poison oak. The options for backcountry camping are endless, but we'd recommend the Snow Creek Trail tucked alongside the base of Half Dome. [image: Jonas Tegnerud/Flickr]
Glacier National Park, MT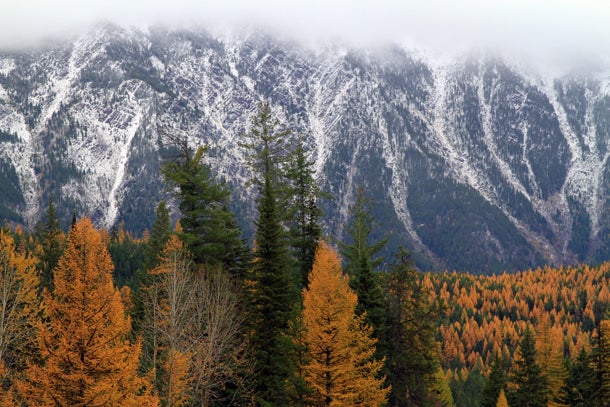 Fall is a short, but beautiful season in this Montana park. Take the Going-to-the-Sun Road until mid-October and utilize a backcountry campground near any of the myriad lakes to enjoy the gold larch, a deciduous conifer, before it loses it's leaves for the winter. [image: David Restivo/NPS]
Denali National Park, AK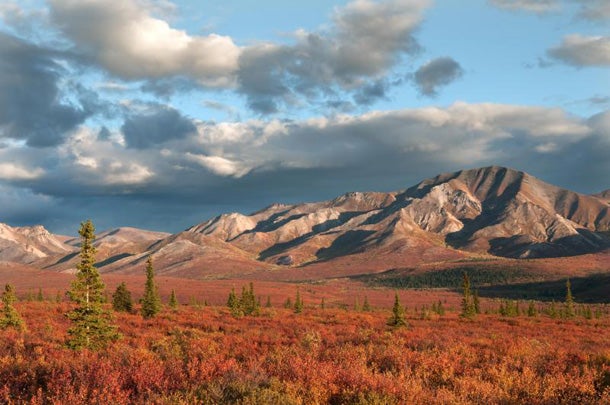 Denali gets an early jump on fall color, so check out these flaming dwarf birch bushes framing the Alaska Range. Hike any number of trails in Denali National Park and Preserve from mid-September to mid-October before the snow takes over the landscape. [image: NPS]
Shenandoah National Park, VA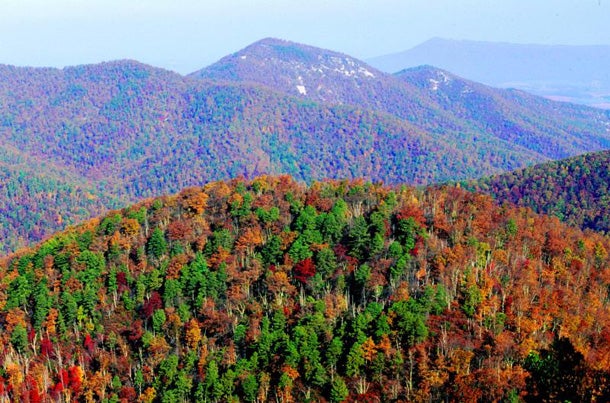 Take a slower pace to enjoy the panoramic views of seemingly-endless fiery colors of ashes, maples, oak and tuliptrees. Pitch your tent just about anywhere during the fall foliage season, which starts in mid-September. [image: NPS]
South Cumberland State Park, TN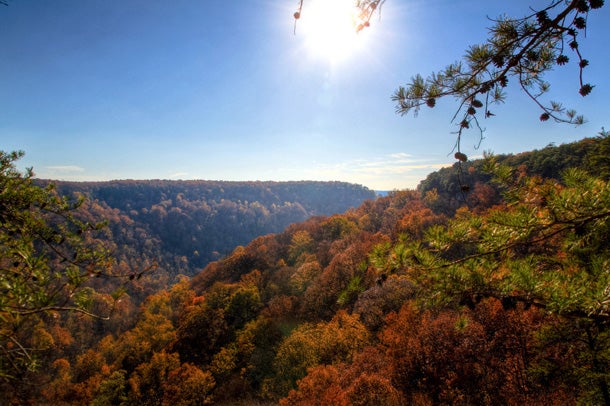 Hike along the 12.5-mile Fiery Gizzard Trail and pitch your tent at any of the 110 backcountry campsites in this state park. Stand in awe of the autumn colors as a backdrop for unique rock formations, waterfalls, rocky gorges, streams and panoramic views. [image: Michael Hicks/Flickr]
White Mountain National Forest, NH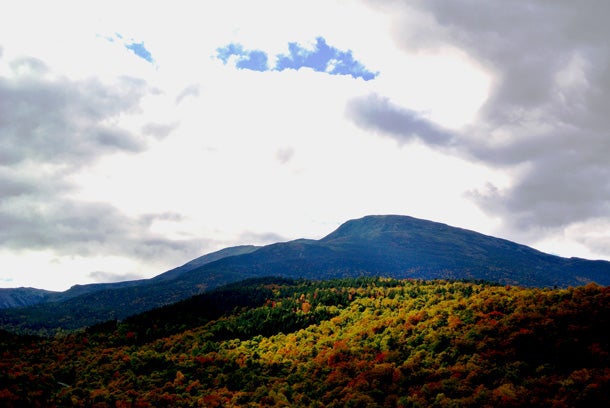 With the summer crowds thinned out, hike along the Greenleaf Trail or the Appalachian Trail in the White Mountain National Forest to immerse yourself in a Northeastern fall foliage show. Sweeping vistas of red, oranges and yellow await. [image: Due Mele/Flickr]
Grand Teton National Park, WY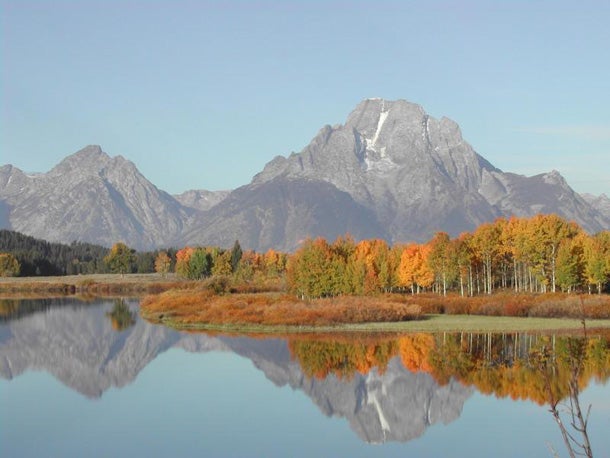 Grand Teton National Park is known for its steep peaks, but many forget the vibrant trees that frame them. Pitch your tent near Jackson Lake, and enjoy this view of Mount Moran from Oxbow Bend in the Snake River. [image: NPS]
Great Smoky Mountains National Park, NC/TN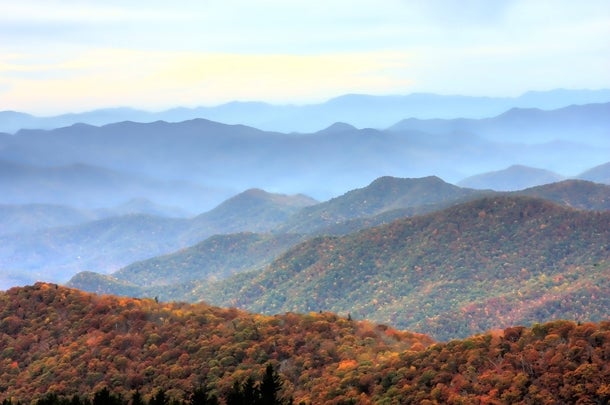 Camp in a backcountry campsite or shelter in the Great Smoky Mountains to enjoy sweeping vistas of foggy-mountains covered in beautiful burnt oranges and reds. Pick up either the Appalachian Trail or the Lakeshore Trail, which follows Fontana Lake. [image: Bruce Tuten/Flickr]
Ozark Highlands Trail, AR
An oft-overlooked gem, ditch the leaf peeping crowds of the northeast and hike a stretch of the 218-mile Ozark Highlands Trail, which winds through the Ozark National Forest and offers the same amount of eye-popping spectacle. [image: Oakley Originals/Flickr]
Long Trail, VT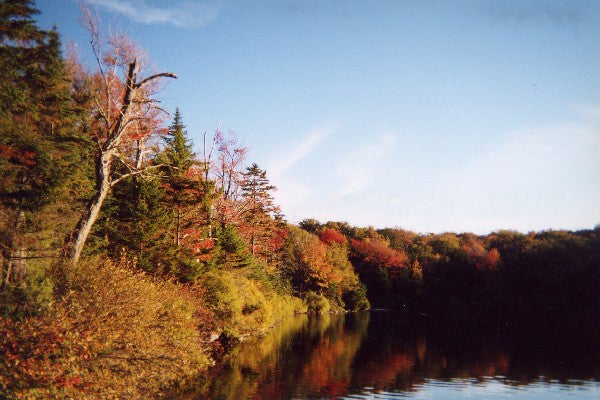 The Long Trail runs the length of Vermont, so you'll have plenty of time to enjoy the fall colors of 50 different tree species. Stay in a shelter or tent site anywhere along the route in early October to maximize your photo opportunities. [image: Jason Hollinger/Flickr]
Lost Maples State Natural Area, TX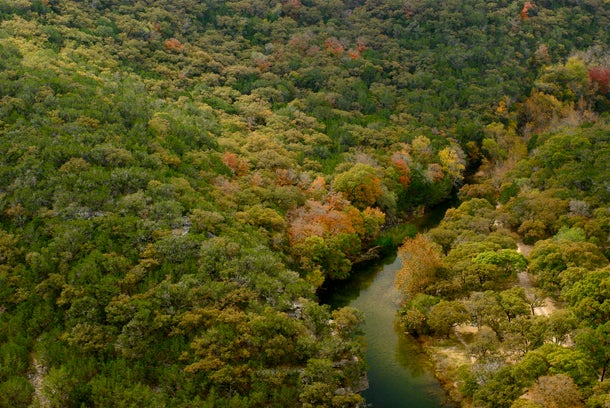 Who said Texas was all tumbleweeds? Take in the late-season color during a day hike on one of four trails in the park, or make it a weekend by camping underneath the maples at one of the primitive campsites. [image: Adam Baker/Flickr]
Meteorological summer's officially over, and pretty soon, the leaves will be a-changin.' Start planning to hike to these colorful destinations now (and don't forget the apple cider).