10 Amazing Cave Hikes in the U.S.
Adventures abound, both above and below ground.
Heading out the door? Read this article on the new Outside+ app available now on iOS devices for members! Download the app.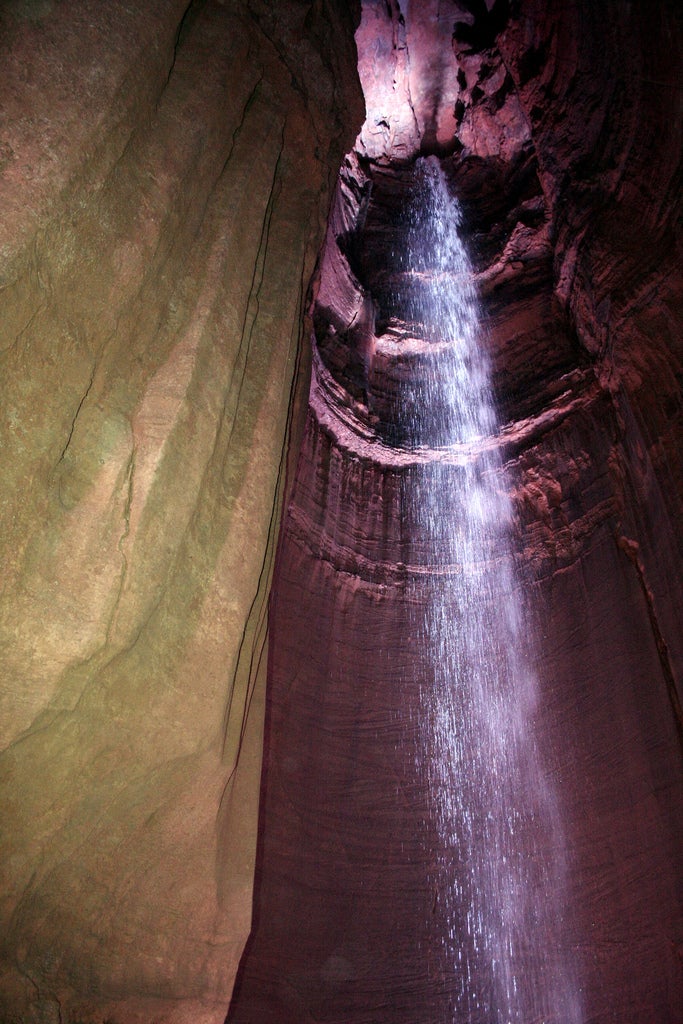 The Cumberland Plateau (known as "TAG" to regular cavers —Tennessee, Alabama, and Georgia) is littered with caves. That includes expert-only Ellison's Cave in Pigeon Mountain, Georgia, the deepest known pit cave in the country. Non-daredevils should visit Ruby Falls in Lookout Mountain just outside Chattanooga. Once you've explored the cave, backpack along the 335-mile Pinhoti Trail. [image: Murray Barnes / Flickr] Photo: NPS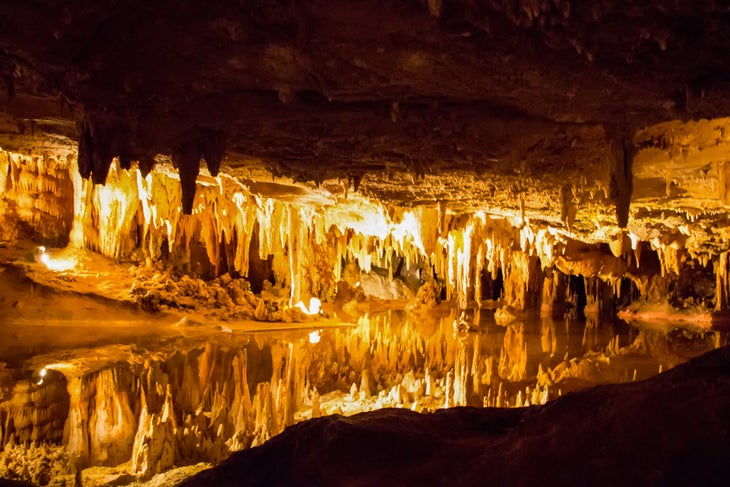 Titania's Veil, Pluto's Chasm, Fried Eggs—just some of the uniquely named formations you'll find in Luray Caverns. See an underground lake, gigantic natural columns, and even a Stalacpipe Organ. Situated in Shenandoah National Park, Luray Caverns is in the heart of the Blue Ridge Mountains, so hiking opportunities abound. Recommended: the trails near Mary's Rock and the Whiteoak Canyon area. [image: Marc Johnson / Flickr]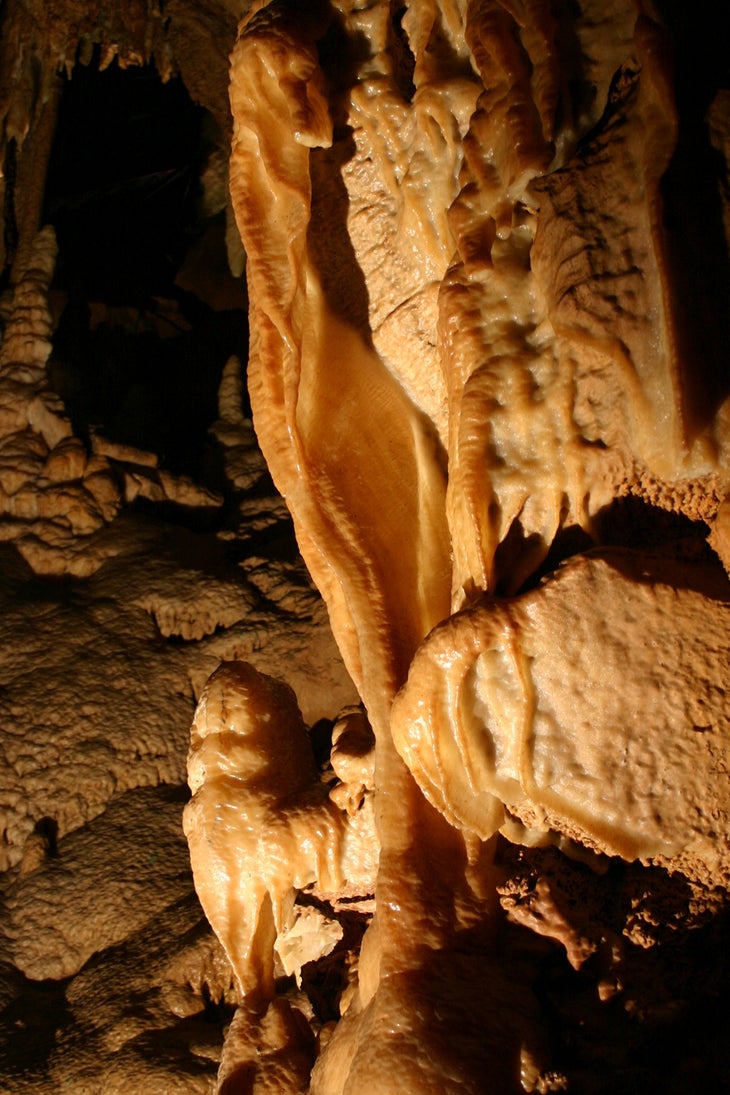 One of the world's longest cave systems, Mammoth Cave checks in at more than 400 miles. Take the Violet City Lantern Tour in the shoulder season—you'll see old tuberculosis hospital sites and hear spooky ghost stories. Make plans to nab one of 13 (free) backcountry campsites afterward and explore the park's 30 trails on foot or by mountain bike. [image: NPS]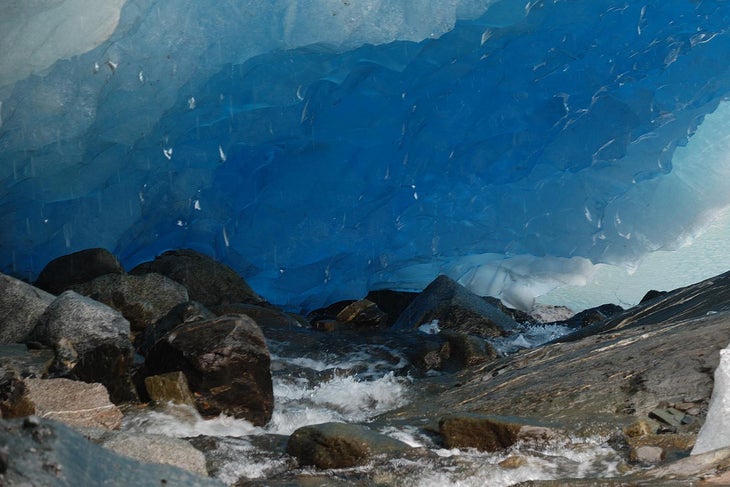 A glacier and ice caves in a rain forest? It's true—the 12-mile long Mendenhall Glacier is located in Tongass National Park where the diverse ecosystem contains rainforest, ice fields, and alpine meadows. The ice caves can be explored year-round, though you'll need to kayak and ice climb to get inside, preferably with an experienced guide. There's plenty of other hiking, camping, kayaking, biking, fishing, and animal-watching, too (think bears, eagles, and whales). Pick your pleasure: short dayhikes or longer excursions on the Nugget Creek Trail. [image: MarmotChaser / Flickr]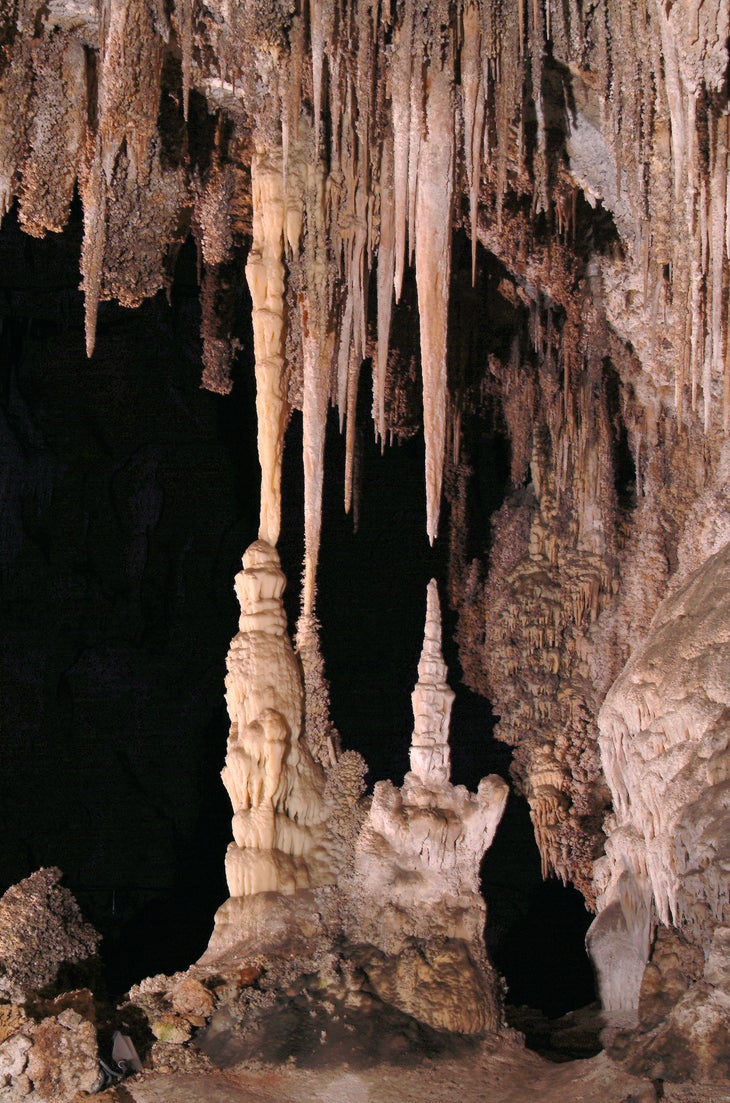 Peering into the dark hole at the natural entrance to Carlsbad Caverns in the Guadalupe Mountains, is a little unsettling, but the self-guided tour will make you forget all that's happening above ground. The 119 limestone caves below are unworldly, especially the most famous—the aptly named 8.2-acre Big Room. Backcountry camping is allowed nearby in the desert, and you can explore 36 below and above ground trails, like the vista-filled 12-mile hike to Guadalupe Peak. [image: NPS]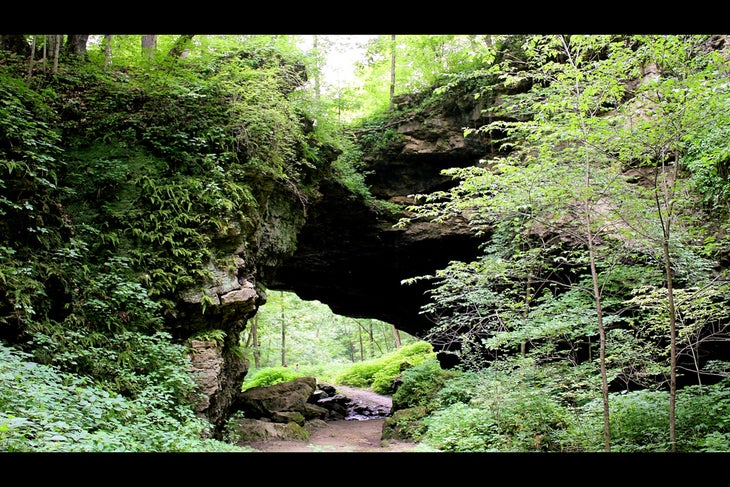 Hiking in Maquoketa Caves State Park will take you past a natural bridge, a 17-ton balancing rock, and numerous limestone caves. A majority of the cave can be explored by walking, but some areas you'll have to get dirty and crawl. Visit in the wildflower-filled spring, or road trip in the fall to see true Midwestern color—an amazing blend of bright foliage that'll make you thankful the seasons change after all. [image: Phil Roeder / Flickr]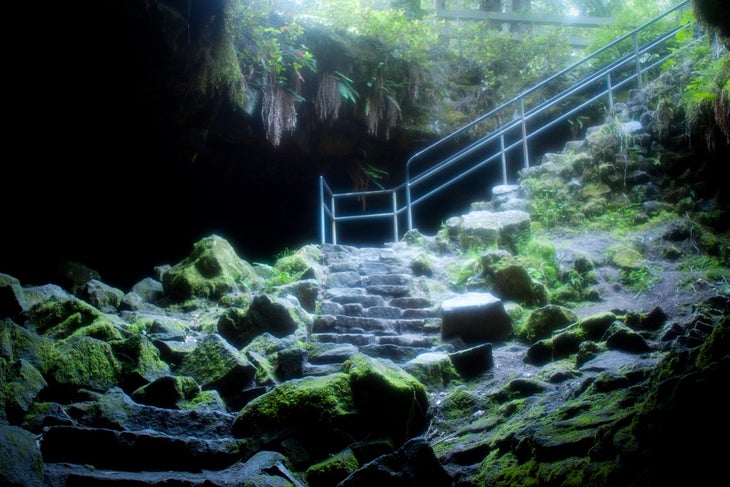 Thanks to lava floes from thousands of years ago, the Ape Cave near Mount Saint Helens is a standout, even amongst experienced cavers. Explore the lower and upper tubes unguided, then grab a headlamp (or two) for the 2.5 mile hike through the cave itself. The surrounding national forest includes more than 500 miles of trails such as Norway Pass, along with climbing routes that offer views of the peak. [image: Abinhaba Basu / Flickr]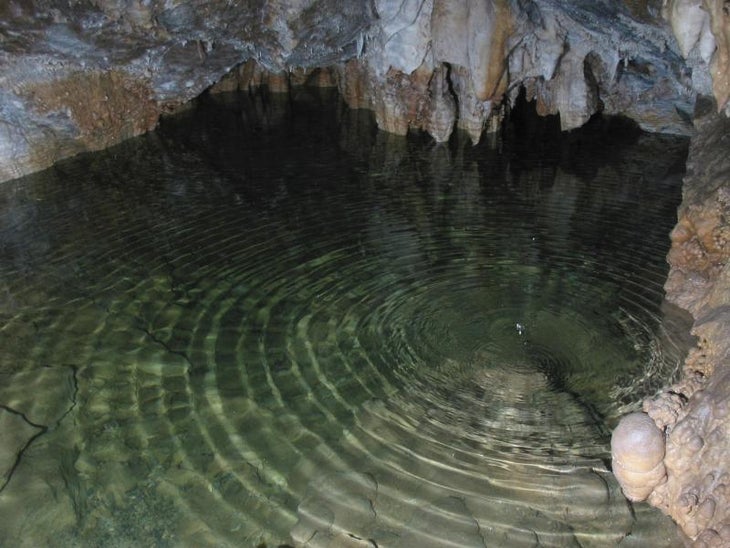 The Timpanogos Cave is a little different from most other caves you're likely to explore—you have to climb up 1,092 feet over 1.5 miles to reach the entrance. For the effort, you'll get views of American Fork Canyon and Utah Valley. Brandon Kowallis, chairman of Utah Grotto, recommends visiting in July and trekking the 15-mile roundtrip Timpooneke Trail to the summit of Mount Timpanogos. [image: NPS]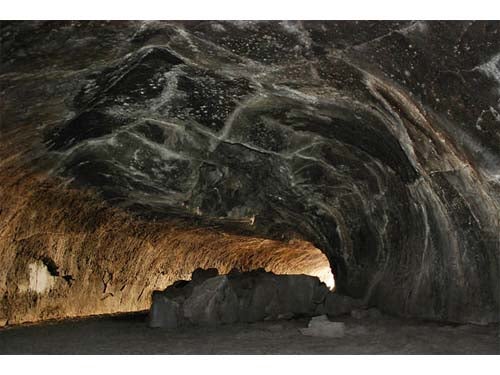 No crowded L trains here, just beautiful underground rock formations. The lava-carved Subway Cave resides in Lassen National Park and neighbors 150 miles of trails punctuated by mountain lakes, volcanoes, and fumaroles. Take the Bumpass Hell Trail to check out a hydrothermal area or the Brokeoff Mountain trail for stellar views.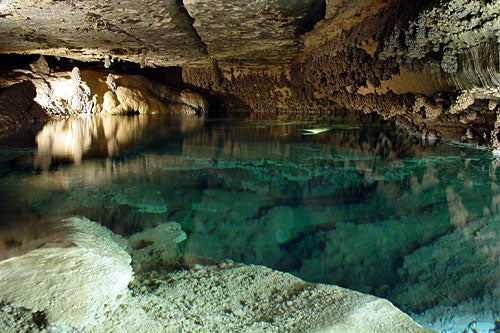 See stalactites, stalagmites, and underground pools in the Mystery Cave, then head above ground for some blue-ribbon trout fishing in three different streams. The state park itself has plenty of campsites, along with 20 miles of hiking along the Root River State Trail network. [image: Minnesota DNR]