Gear Review: Salon Grafix Invisible Dry Shampoo
Go from trail to tapas with this magic, dry shampoo.
Heading out the door? Read this article on the new Outside+ app available now on iOS devices for members! Download the app.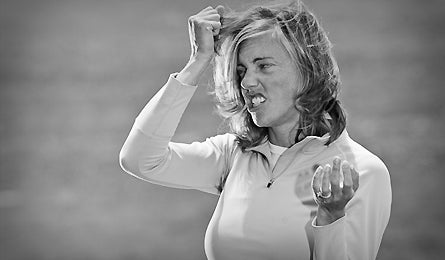 BEFORE (Fullerton Images)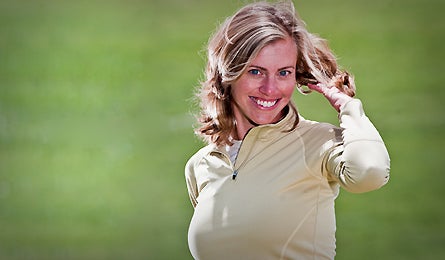 AFTER (Fullerton Images)
Here's the scenario: You get back to the trailhead and find a text message that's all about drinks and appetizers with that person you've been after. You're all sweaty and gross, but you'll have to go straight there if you want to make it. What do you do? Well the rest of you body is going to have to wing it, but thanks to your Salon Grafix Invisible Dry Shampoo, you know your hair won't be the reason they don't call you back. If you're lucky enough to live in a chic outdoor town like Boulder, transitioning from hiker to happy hour hero just means taking off your pack. It's totally legit to show up in your trail runners, Schoeller pants, and merino shirt, but if your dome looks like the underside of a llama's neck, it's not going to be a good night… for anyone.
When I first tried this stuff, it was right after a short power hike/trail run at the Fischer Towers on the way out of Moab. My friend and I had just finished the hike and it was time to jump in the Jeep and drive straight back to Boulder in time for the usual Friday night shenanigans. The press release said 'Just spray in and brush out!' so I went for it. (You also have to let it dry for a minute, but that doesn't fit into the slogan very well.)
I didn't have a brush (what self-respecting climber dude carries a brush?), so I used my fingers. By the time I finger-fluffed the product out, my hair was dry and devoid of sweat. Unfortunately, it was dumping snow on Vail Pass, and we didn't get home until after midnight. But despite both of us being in a car for 11 hours, it didn't smell like a locker room, so it held up its claim on neutralizing odors. And that was dealing with post-hike sweaty hair, on the back end of 5 days of hiking, camping and not showering in the Utah desert. So that's pretty much worst case scenario.
It works even better when only up against the usual skipped-a-shower messy mop, where it not only handles the greasiness and odor, but also restores a healthy shine and makes your hair actually look clean; which is quite a few steps above simply looking 'not dirty'. It's obviously not as good as, you know, taking a shower. But if your usual trailhead-to-town protocol involves doing nothing, then it's a big step in the right direction. A canister of Invisible Dry Shampoo and a pack of Mentos might not take you from zero to hero, but it'll at least get you into happy hour. The rest is up to you!
Check out the video (below) of my first time using it. Note: Having no idea what I was doing, I used way more than I needed. But then again, my hair was pretty manky.


The Specs

$7

www.SalonGrafix.com