Gear Review: Four Summer Camping Steals
Bonus: They are all lightweight and former Editors' Choice winners.
Heading out the door? Read this article on the new Outside+ app available now on iOS devices for members! Download the app.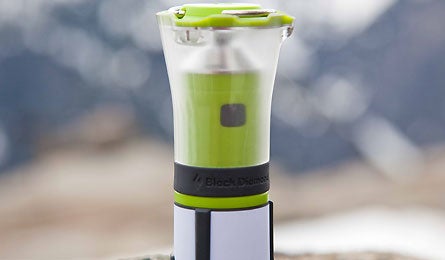 Black Diamond Orbit lantern (Will Rochfort)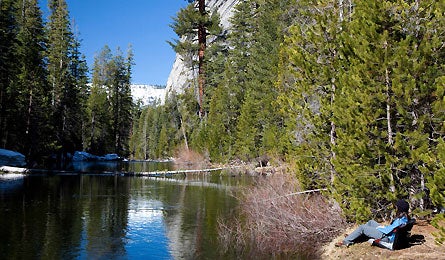 Big Agnes Cyclone (Will Rochfort)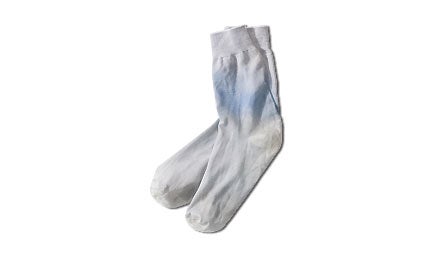 Fox River X-Static Sock Liner (Julia Vandenoever)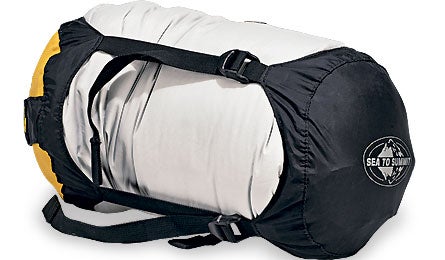 Sea to Summit eVent Compression Dry Sack (Thomas MacDonald)
Black Diamond Orbit Lantern – EC Winner 2009

I used to think that lanterns were a waste of weight, relegated to Boy Scout trips and car camping with mom and dad. Boy was I wrong. Black Diamond's Orbit Lantern has completely changed my mind on the matter due to its superior light-to-bright ratio; for only 3 oz. (sans batteries), you get a four-meter radius of 45 lumens. In plain English, this means there's plenty of light for late-night camp chef cook offs, midnight poker games, or cooking breakfast for alpine starts, all for less weight than a set of cooking spices. This lantern saved our bacon after three of the five folks' headlamps failed/broke on a recent trip to Yosemite (we only brought backup batteries for one), and I even hooked it to the front of my pack for a pre-dawn scramble to the top of Liberty Cap. As an added bonus, you can also purchase a rechargeable battery pack that comes complete with adapters for all major international outlets ($30). After charging overnight, the Orbit ran full strength for about six hours while in the backcountry; I let it run out at home and it faded after 11 total hours. Specs: 3 oz.; $30; blackdiamondequipment.com
Read the original Editors' Choice review.

Big Agnes Cyclone SL Chair – EC Winner 2008

If you're like I am, you get outdoors for the scenery; and I frequently try to up the enjoyment factor by bringing along a comfortable place to soak it all in after a long day on the trail. Big Agnes' Cyclone SL Chair unfurls to reveal a simple framework of ultralight aluminum poles and Cordura fabric that turns most inflatable sleeping pads into a Grade A backcountry lounge chair. Simply inflate your mattress to about 75% capacity, fold it in half, tuck it into each end of the chair, and clip the straps together. Adjust firmness of the pad and the angle of the back for maximum comfort, and keep in the warmth of the afternoon sun. Warning: This gear will inspire significant envy from your tentmates. Don't be surprised if your seat is commandeered the moment you stand up, or if they find it difficult to get out of the chair when it comes time to clean up camp. Also, although Cordura fabric is traditionally tough, be careful about setting it up on too many granite overlooks; I wore a hole at the joint after about a year of use. Specs: 6 oz.; $40; One Size (fits 20" wide pads); bigagnes.com
Read the original Editors' Choice review.


Fox River X-Static Sock Liners – EC Winner 1999

Sock liners aren't going to win "Sexiest Gear of the Year" anytime soon, but when it comes to fundamental gear that can significantly change your backpacking experience, liners should be in the hall of fame. My personal favorites are Fox River's X-Static Liner socks, which have been changing readers' lives since they were first recognized with an Editors' Choice back in the late '90s. I saw the difference after my buddy literally jogged the last four miles out of the Ansel Adams Wilderness (pack and all) because it made the blisters 'less painful than walking.' He added these liners for the next trip, and he's hardly had a blister problem since. They also greatly reduced his famously suffocating foot odor, which meant tentmates no longer had to sleep with a snorkel out the side door in order to breathe. Credit goes to all-natural silver-coated nylon, which does double duty by relegating funk and transferring heat away from your feet. Bottom Line: They simply make hiking more comfortable, both for you and your comrades. Specs: 3 oz. (pair); $11; foxsox.com
These liners were also chosen as the editors' "Toughest Gear" in the April 2010 issue, and the above photo is one of the editor's well-loved pair.
Sea to Summit eVent Compression Dry Sack – EC Winner 2007

It's a simple fact: If your down bag gets wet, you're toast. Heck, even if you have a synthetic bag, sleeping in the psychological equivalent of a wet sock does not make for a pleasant evening. Ergo, it's worth protecting your must crucial gear with Sea to Summit's EVent Compression Dry Sacks, which guarantee your gear will remain H2O free in everything short of extended submersion. Of course, keeping water out is impressive, but a plastic bag can do that. The truly impressive feature about the Dry Sack is its air permeable eVent fabric, which compresses to let air out without letting water in. My friend's water bladder sprung a leak on our recent trip to Yosemite, and he didn't notice it until almost a liter of water had soaked into the bottom of his pack. Fortunately the Dry Sacks kept his essentials safe, and the only real downside was a slightly uncomfortable soggy lower back panel. You also can use it for just more than just compressing your sleeping bag and protecting it from the elements; these days I put almost all of my gear inside of waterproof sacks. Durability is excellent as well; I've used a S2S Dry Sack on every trip for the last five years, and I can barely tell the difference between my old model and the sample we received for testing. Specs: 3.7 – 7.4 oz. (manufacturer weights); $24-43; XS-XL; SeatoSummit.com