Long Trail Gear Shops Reveal How—and When—To Pack Lighter
Hint: The strategies may not be as obvious as they seem.
Heading out the door? Read this article on the new Outside+ app available now on iOS devices for members! Download the app.
In his twice-monthly ultralight column, Chris Meehan covers the people, gear, and trends of the lightweight backpacking world. We're sharing this one for free; sign up for Outside+ to read him twice per month.
Thru-hikers use their equipment day in and day out for months at a time, and they rely on it to work. But no matter how well an ultralight hiker prepares their pack for a long trip, trying to go continually lighter, farther, and faster is always a balancing act. When a piece of gear or a packing strategy fails mid-hike, that can be a harsh reality check. Luckily, outfitters on long trails like the Appalachian Trail and Pacific Crest Trail have some of the best insight into what works and doesn't work for ultralight hikers, and they're there to help you pick up the pieces. 
The owners of two outfitters on the trail, Mountain Crossings in Georgia and Triple Crown Outfitters in California, are known to Triple Crowners across the world for helping trekkers fix their packs. While they're both important depots for hikers, they're at different places on their respective treks: Mountain Crossings is just about 30 miles into the Appalachian Trail, while Triple Crown Outfitters is 500 miles in on the Pacific Crest Trail. As such, both shops see different kinds of issues.
"If they're trying to go ultralight, then they're doing their research," says Georganna Seamon, who co-owns Mountain Crossings with her husband, Logan. The store is the only outfitter that the Appalachian Trail actually physically passes through, and coincidentally opened the same year the trail did. As such it has helped hikers for nearly a century. "The extreme ultralight people usually have it figured out. What we see a lot of is  people not realizing that they should be going lighter."
Packs are one of the biggest problems that aspiring thru-hikers face—literally.
"If you have a bigger backpack, then typically you fill it," Seamon says. Many hikers who come to Seamon's store have taken advantage of that room to carry unnecessary items; dropping weight is often as simple as figuring out what they need and what they can lose.
Seamon notes that Mountain Crossings doesn't carry a lot of ultralight gear; much of what dedicated ultralight hikers gravitate toward is from small cottage companies like Zpacks.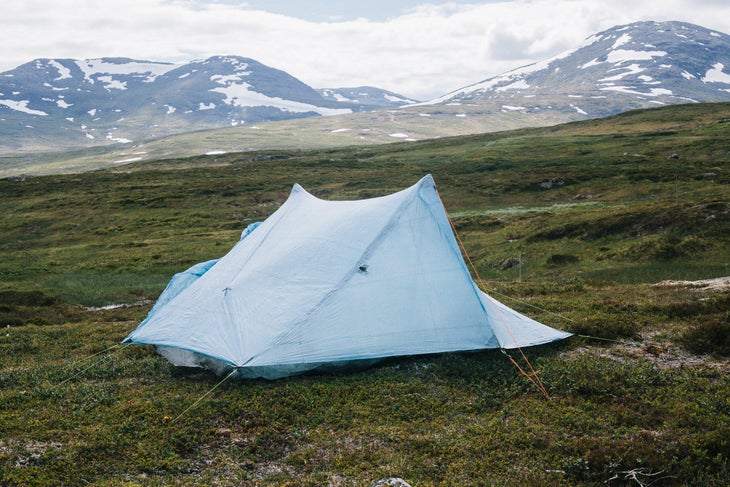 But while ultralight gear is prone to wearing out under heavy use, Mountain Crossings is early enough on the trail that most hikers haven't yet put much wear and tear on their equipment that might not hold up to the rigors of daily use for months.  
For instance, some ultralighters make their own stoves out of cans. "When you're making it yourself like that, they don't tend to last often on long thru hikes, but again we're at mile 30. So when people do stuff like that, I don't really see it," Seamon says. I bet at a mile 500 is kind of where you start having to reevaluate some of your gear."
When she does pack shakedowns for ultralighters, Seamon says she's more likely to suggest they add gear, like a light puffy, than take it out. 
"We're shaking you down, but it might be we're adding something just for safety," she says.
Located 700 miles from the southern start on the Pacific Crest Trail in Kennedy Meadows, California, Triple Crown Outfitters' experience with ultralight hikers is very different. 
"I swap out a lot of gear because people—the wrong people—are going ultralight," says Matt "Worldwide" Signore, who co-owns the shop with Jackie "Yogi" McDonnell. Signore and McDonnell, both thru-hikers, collaborated on Yogi's books, guides to the Pacific Crest Trail and the Continental Divide Trail. 
"People think buying all the lightest gear guarantees them a finish. And I don't feel that way. It's not the gear that gets you there," says Signore. "I've had really light packs before, and I went back to heavier packs. I want all my stuff to last 10,000 miles."
Signore's number-one tip: Buy your pack last, and get it professionally fit instead of buying it direct-to-consumer. You should also make sure you know what you're getting into when you buy an ultralight, frameless pack. he says.
Signore offers multiple reasons why ultralight backpacks aren't ideal for most on the PCT. 
"The ultralight packs aren't meant to carry enough weight if you can only do 15 miles a day," Signore says. "If you're doing a four-month hike, you're going to spend an extra week doing resupplies with a small pack. In the Sierras you have very limited resupply options."
For early-season thru-hikers, going truly ultralight is even tougher.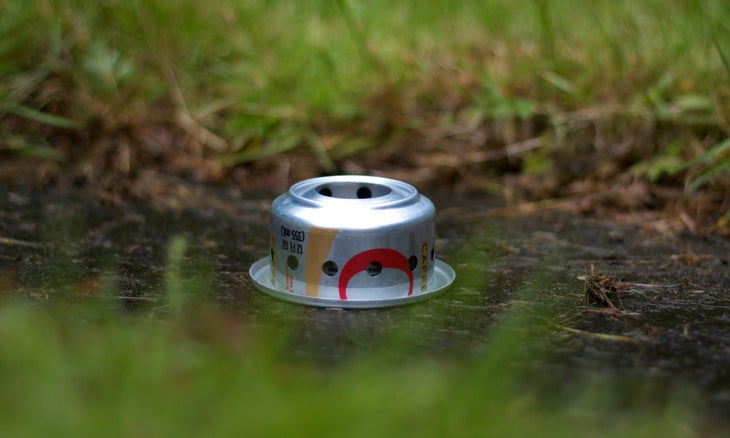 "I've seen people leave with 23 days of food to get to Red's Meadow because everything's closed if you arrive here early," Signore asserts. Roads near the trail are still closed early in the season and hikers need to make an arduous journey off the trail to a local town, sometimes as far as 20 miles, to resupply, adding 40 miles and at least a couple of days to the journey. 
Staying at hotels in town adds up, too. Signore says most hotels cost about $150 a night on the PCT. "You'll spend an extra thousand dollars for carrying a light pack," he contends. A larger pack, on the other hand, can carry 190 miles of food at a time. Pair that with careful planning and you might not have to go more than three or four miles off-trail to resupply.
In Signore's opinion, there's a general lack of knowledge about what it really entails to go ultralight and fast. Your pack weight, he says, is only part of it.
"It's the logistics that make you fast. I always tell people: 'Light is a weight, athletes are fast,'" he says. "So if you're trying to be fast, [focusing on the weight of your gear] is not the way to do it. Get your ass in shape, this is the way to do it."
If you're regularly hiking less than 15-mile days, you'll end up carrying extra food between even the easiest resupplies—and ultralight packs just aren't meant to do that. Another place they struggle: carrying bear canisters, which are required for stretches of the trail.
"People get here with an ultralight pack and have to get a new pack because once you stick a bear can in it, it takes up all the volume of a small pack," Signore says. Even small BearVaults take up a significant amount of space in a pack and packing around it in an ultralight pack can be especially difficult. 
Beyond backpacks, Signore says too many people skimp on rain gear—"a real rain jacket, not Frog Toggs." He also recommends that backpackers carry a lightweight wind jacket in addition to their rain gear, since continually hiking in a rain jacket can reduce its water repellency from dirt and slowly wear it down as the shoulder straps rub on the fabric.
Signore also notes the irony of electronics on the trail; hikers will skimp on necessities like hats and gloves or cowboy camp on an inflatable pad without a groundcloth, but they'll carry three pounds of electronics including a backup battery.
Signore isn't telling hikers to carry more, necessarily. Instead, he wants people to learn more and make better-informed decisions about what to carry while hiking for months at a time and how to care for their gear to make sure it lasts through their journey. The problem, he says, is that many hikers just don't have their priorities straight.
"It's fitness, knowledge and then gear, really," Signore asserts.