"Zoom" Back to Nature by Visiting Estes Park
After a year of virtual meet-ups and less-than-ideal fresh air intake, this Colorado mountain town is the perfect place to fill up your adventure tanks.
No more reminiscing over old pictures on phone screens and catching up with adventure buddies through fuzzy internet connections. With the pandemic slowly making its trek over the horizon, we can finally start to think about a summer of outdoor adventures, shared campfires, and our favorite mountain town traditions. Close enough to Denver and Front Range convenience but within shouting distance of the rugged Colorado mountains (including Rocky Mountain National Park), Estes Park is a one-stop shop for summertime backcountry adventure. These are some of our top picks for seven days of adventure:
Sunday and Monday: Backpack to Pear Reservoir
Why wait? Get to town and pick up your backcountry permit before heading into the mountains. No trip to Estes Park would be complete without exploring Rocky Mountain National Park, the gates of which are just minutes from town. (Keep in mind, the National Park Service is using a timed entry permit this year, and large parts of the park are off-limits thanks to last year's forest fires.) At the park's southern edge, Wild Basin is one of the least busy parts of the park and spending a night in the alpine at Pear Reservoir below Mount Copeland is as remote as it gets. Follow the Wild Basin and Finch Lake Trails roughly 7 miles past Finch Lake to Pear Reservoir (the campsite you'll need a permit for is Pear Lake). 
Tuesday: Off-Road Pole Hill Road
Give your feet a rest, rent an ATV or Jeep from Backbone Adventures and pick your favorite route winding through the network of roads along Pole Hill Road. This ridgeline climbs above US 36 east of town and treats off-roaders to an easy to moderate cruise with short rock sections and bigtime views of town and the surrounding mountains. Finish with a drink at Lumpy Ridge Brewing Company. Motors not your thing? Check out the National Park Gateway Stables and explore by horseback. And be sure to explore Estes Park special offers for good deals on close-to-town activities. 
Wednesday: Explore "Jurassic Park"
Tucked between Lily Lake and the Lily Mountain, Jurassic Park is a hidden rock garden that's just as much a worthwhile hiking destination as it is a premier spot for Estes Park sport climbing. For most, there's a trail heading off the north side of Lily Lake (for our dogs, a separate climbers path avoids the National Park boundary by climbing from Route 7—be sure to study the maps to know where the park boundary begins). You'll know you're there when tall rock fins rise up on nearly all sides from the small valley floor. Look for "Edge of Time," an impressive rock fin with a classic 5.9+ rock climb along it's edge.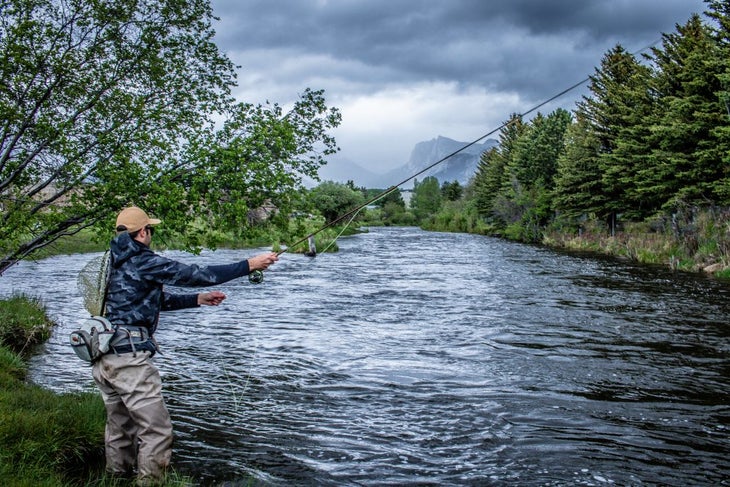 Thursday: Go Fly Fishing Below Lake Estes 
The Big Thompson River just below Lake Estes is a hotspot for trout. Sign on with Kirk's Fly Shop for a day of guided fishing for your best chance at catching the big ones. They'll supply all the gear. 
Friday: Ride the Limber Pine Trail
There's no mountain biking allowed in the National Park, but that doesn't mean you need to go far to find it in Estes Park. Larimer County's Hermit Park Open Space, just east of town, south of US 36, holds a moderate roller coaster ride with fun twists and turns and only slightly challenging rocks. Ride it 5.2 miles from the Saddle Trailhead to where it meets the Moose Meadows Trail, then either make a left on the Moose Meadows Trail and take the road back to your car, or take Forest Road 120 to the steep and technical Lion Gulch Trail down to US 36. Estes Park Mountain Shop rents bikes, if you don't want to travel with yours.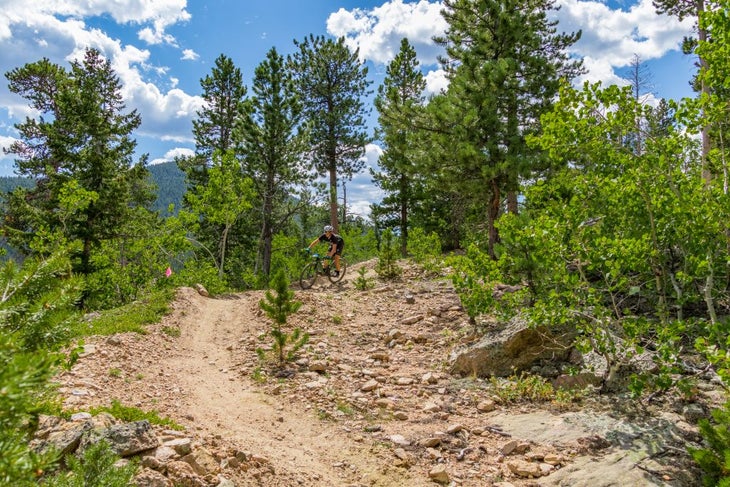 Friday: Hike to Ypsilon Lake
Last year's East Troublesome Fire went deep into the Mummy Range on the north side of the park, but wasn't able to break through the alpine zone atop, which means the range's east side—and Ypsilon Lake—is still good to go for hikers. Start at the Lawn Lake Trailhead and head 4.2 miles along the Lawn Lake and Ypsilon Lake Trails to Ypsilon Lake, where views of 13ers Mount Chiquita and Mount Ypsilon dominate. Go even higher by climbing a steep trail .6 miles to the lower of the Spectacle Lakes. 
Saturday: Sammys for the Road
All great trips must come to an end. Thankfully, getting to and from Estes Park is a breeze, with Denver International Airport only about 1 hour and 20 minutes away. Grab lunch from Scratch Deli & Bakery on your way out of town.