Zion National Park: West Rim Trail
Start this burly, 14.5-mile one-way hike at 7,460-foot Lava Point and drop 3,150 feet to the Grotto. En route, tick off Zion's greatest hits from the pine-studded sandstone basins of Phantom Valley to the dizzying drops on Angel's Landing (miles six and 12). Camp at Potato Hollow and Cabin Springs.
Heading out the door? Read this article on the new Outside+ app available now on iOS devices for members! Download the app.
The hike starts out pleasantly from the parking lot into meadow scenery and then through forest. Your first 'oh wow' moment comes 3 miles in, when you are surprised by the sight of monoliths to the West. After 4 miles of level ground you descend from the forest into a meadow surrounded by grassy hills and fallen trees. The trail is overgrown by healthy plant life; watch for deer. Here is where the campsites starts. At around 5 miles you start your first ascent for the day which leads you into the forest. Keep going, your second 'oh wow' moment is literally around the corner.
As the trail opens up you can see for miles in every direction. Try not to trip as you gaze down upon mesas, monoliths, and canyons. You'll ascend as you reach the 6.5 mile point and the rest of the campsites as well as the Telephone Canyon trail junction. At the time of writing, the Telephone Canyon section of this trail was closed. For the next couple of miles you stay up on Horse Pasture Plateau's uplands with nothing in the way of the unrivaled view. Multi-colored wildflowers abound. At 9 miles you come to the east side of the Plateau and a descent.
The scenery is replaced by switchbacks that bring you to an exposed and exciting traverse down sandstone walls and into the bottom of Mt. Majestic where you're surrounded by the scenery you were just looking down upon. For the next few miles you're hiking down a sandy trail to a small bridge which brings you to a cement trail with no shade and a seemingly endless ascent. This is where you'll find it's crucial to have brought enough water. Follow the trail signs that guide you across the bedrock. At 12 miles, Angels Landing is within your sight just below you. West Rim Trail intersects with the Angel's Landing Trail and down to the famous and shadeless Walter's Wiggles 21 switchbacks.
You'll head into Refrigerator Canyon for a much needed break from the sun and come out the other side for the final steep and long descent to the Canyon Floor. Views across Zion Canyon and down the Virgin River are gorgeous. At the end of the trail is a junction with Emerald Pools Trail – just beyond lies the bridge you will cross to get across the Virgin River and across the road to the Grotto trailhead and to the free shuttle bus stop for a welcome sit down.
PRO Trip Info
CONTACT
Zion National Park
(435) 772-3256
nps.gov/zion
GEAR UP In the rivers and canyons, you'll want sticky-soled shoes, preferably mid-height or taller, and a walking stick or trekking poles for stability and pool probing. For hikes up the canyon, sturdy hiking shoes are recommended. Quick-dry shorts work work well for most seasons. Bring an extra dry shirt, an extra synthetic sweater, and a rain shell, even in the hottest weather. Shade, wet clothing, and canyon winds can be surprisingly cold. Thunderstorms can make the canyon frigid. You can rent specialty items in Springdale at the Zion Adventure Company, 36 Lion Boulevard Springdale, UT 84767; 435-772-1001, zionadventures.com
WHERE TO STAY
Zion Lodge
Located on Zion Canyon Scenic Drive. Open year-round. Motel rooms, cabins, and suites available. Also has a gift shop and post office. Reservations recommended: 888-297-2757; zionlodge.com
Camping
South Campground: First-come, first-served. Call 435-772-3256 for more information.
Watchman Campground: Reservations can be made six months prior to arrival date online at recreation.gov or by calling 877-444-6777.
WHERE TO EAT
Red Rock Grill Dining Room at Zion Lodge
Open year round. Dinner reservations advised spring through fall: 435-772-3213.
Castle Dome Cafe at Zion Lodge
Open seasonally.
Whiptail Grill
445 Zion Park Boulevard
Springdale, UT 84737
(435) 772-0283
GROCERIES
Sol Foods
95 Zion Park Boulevard
Springdale, UT 84737
(435) 772-0277
Honey's Jubilee
260 East 300 South
Kanab, UT
(435) 644-5877
Lin's Marketplace
1120 W State St
Hurricane, UT
(435) 635-4477 
GAS
Honey's Fuel Center
344 South 350 East
Kanab, UT 84741-3739
(435) 644-2736
Walker's
1180 W State St
Hurricane, UT 84737
(435) 635-7529
Roger's Sinclair
15 East State Street
Orderville, UT 84758
(435) 648-2433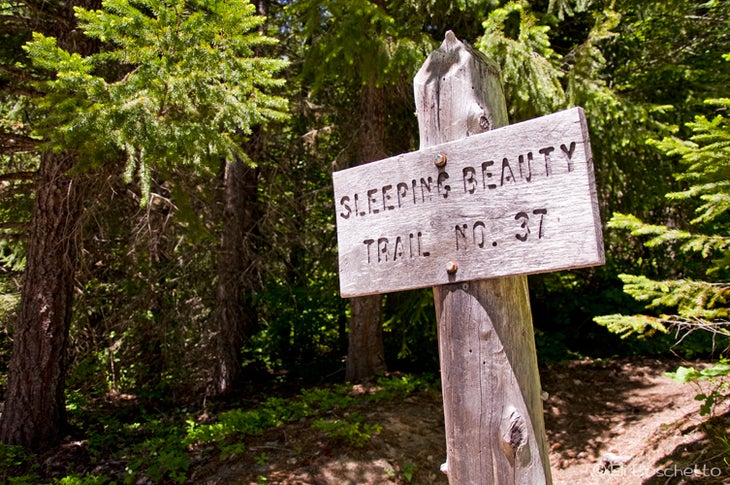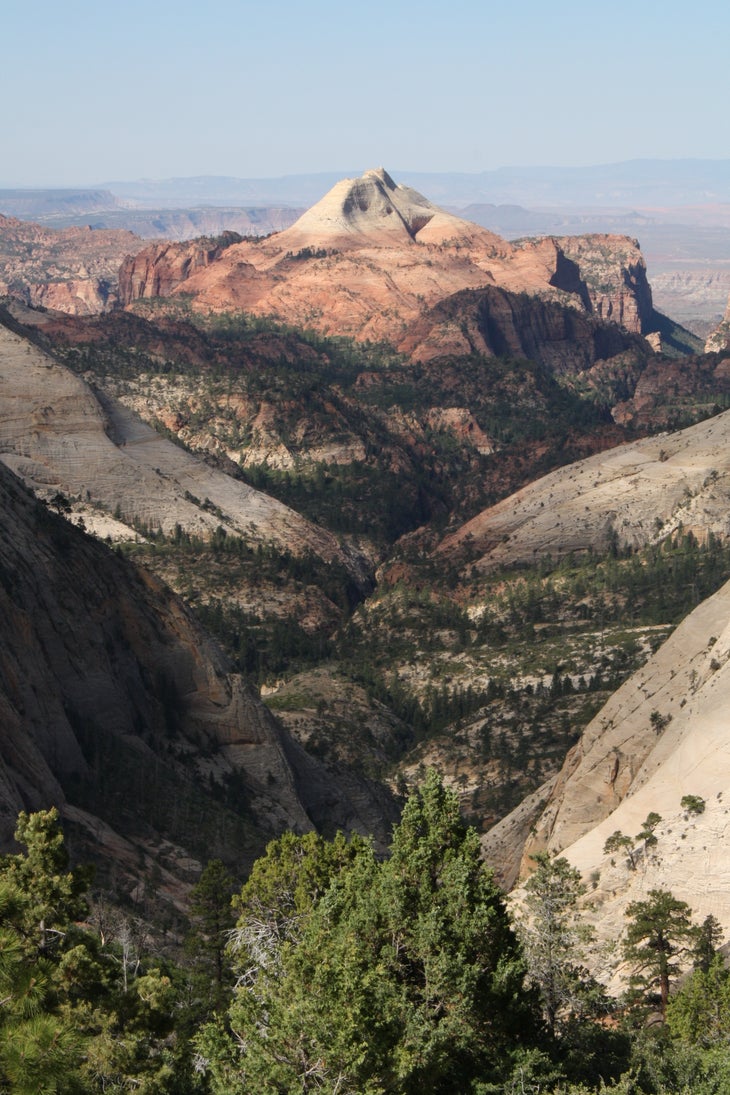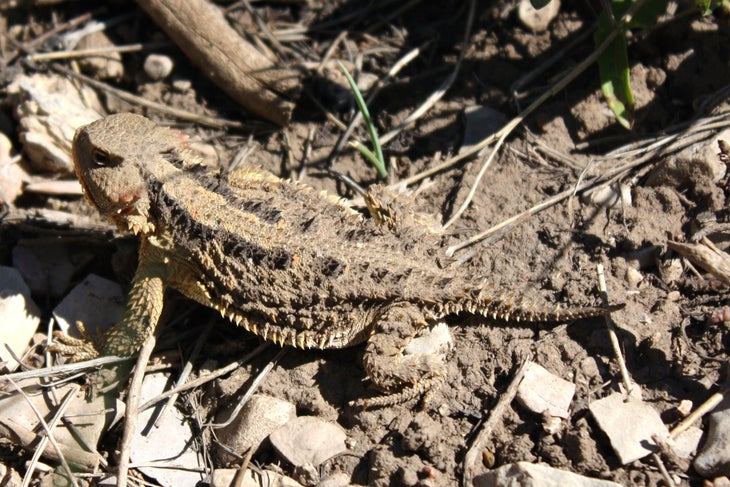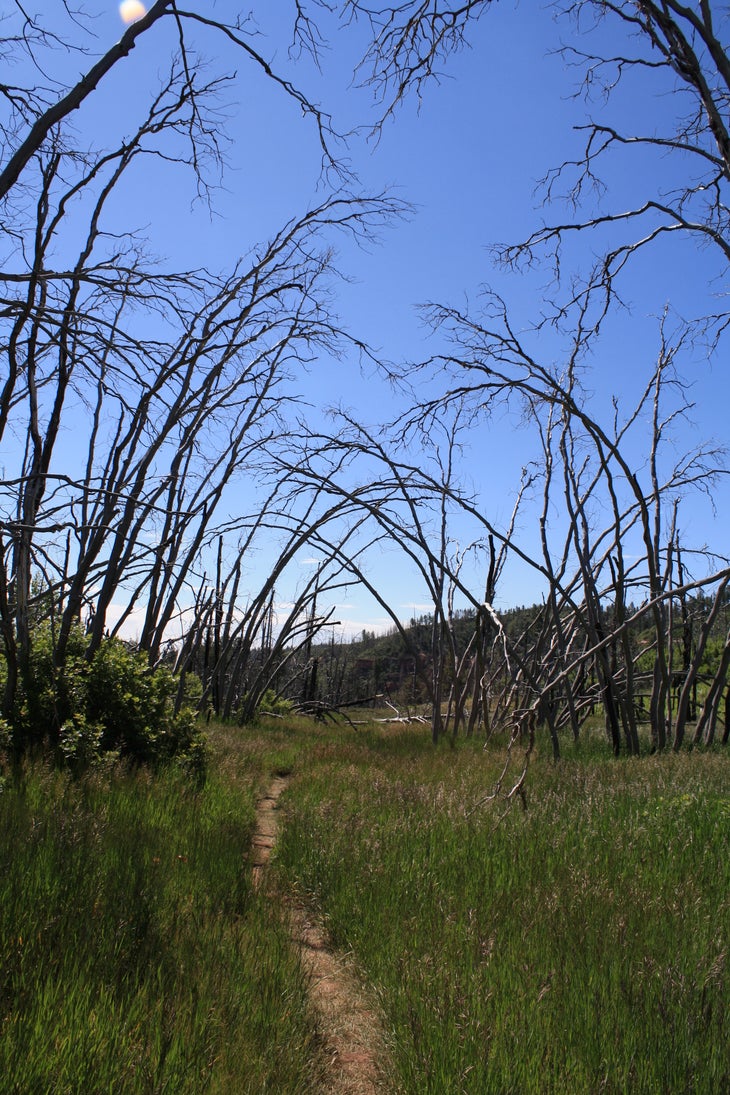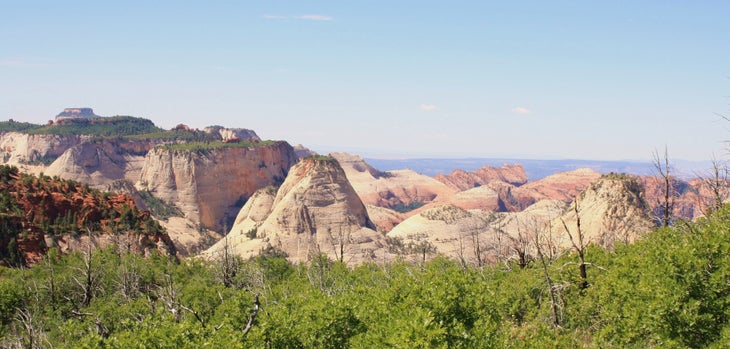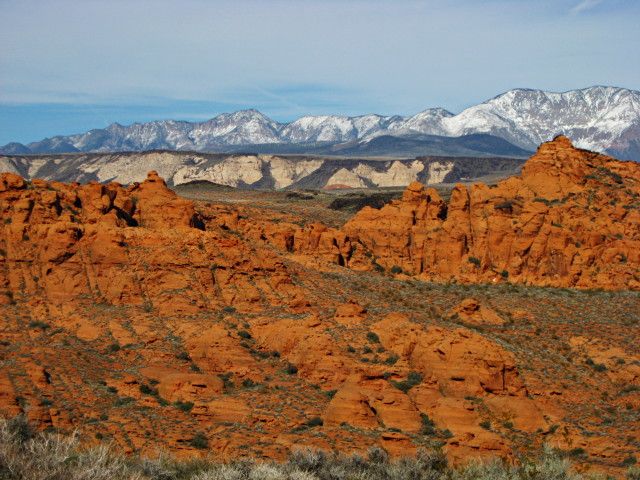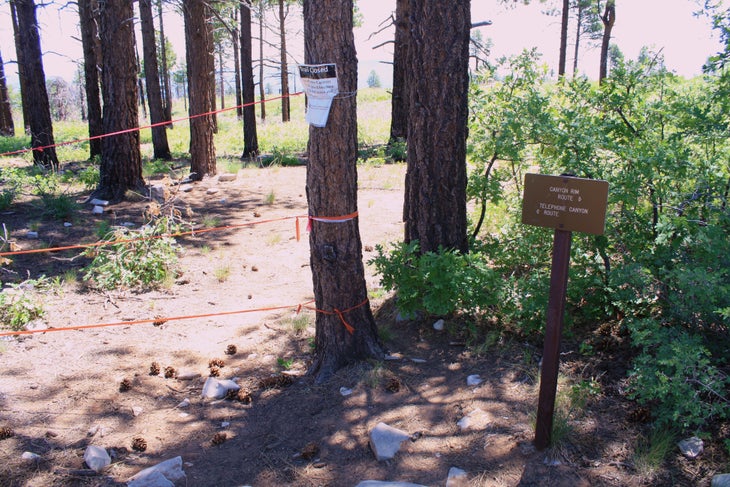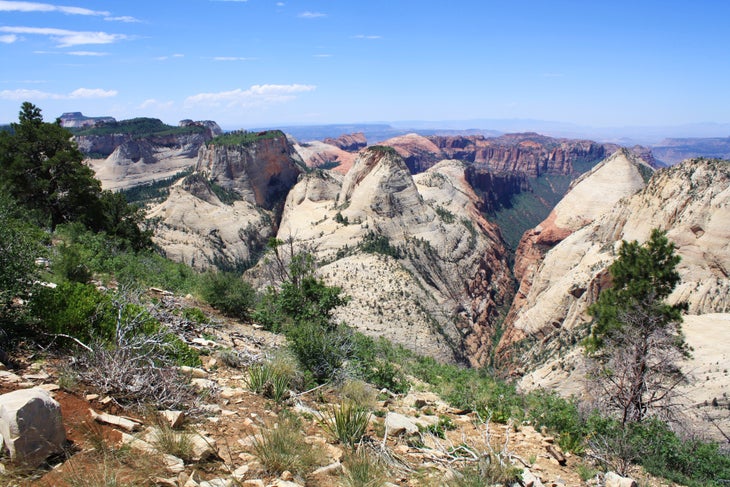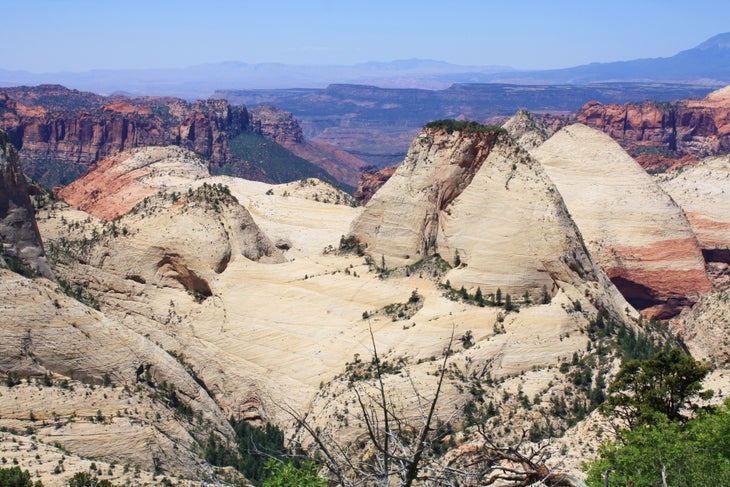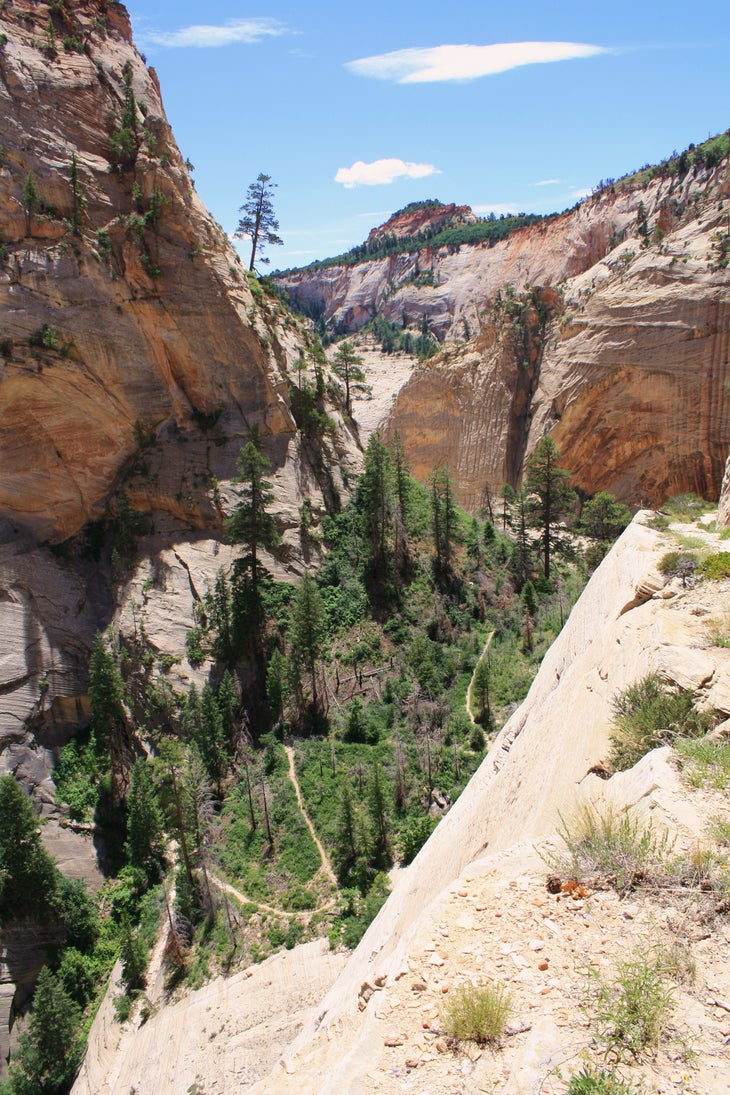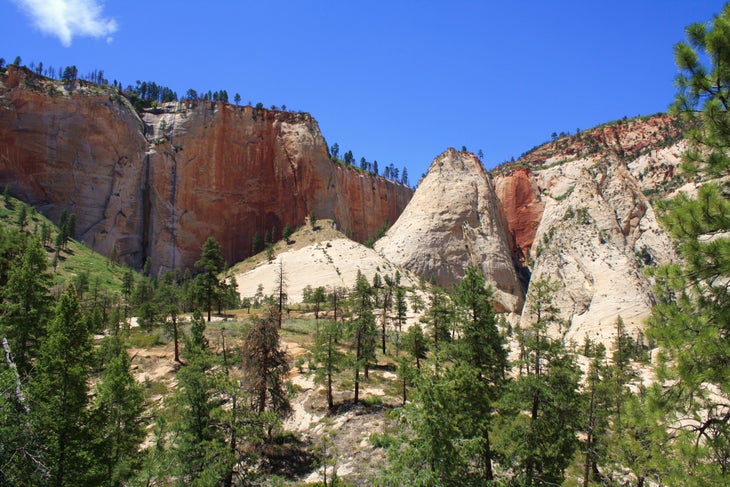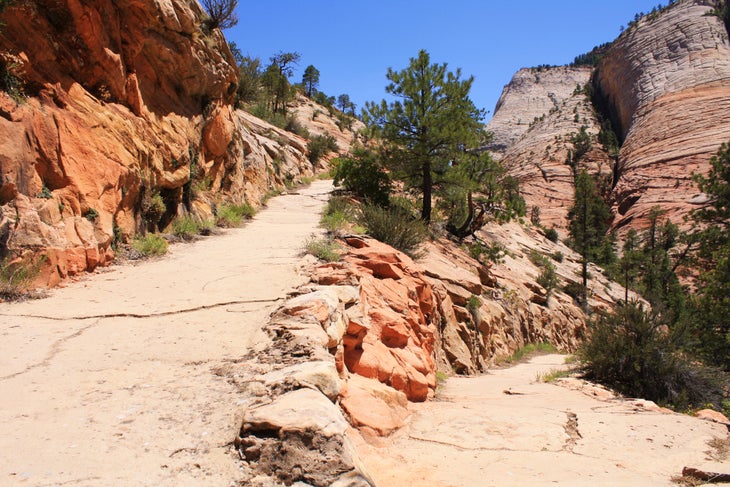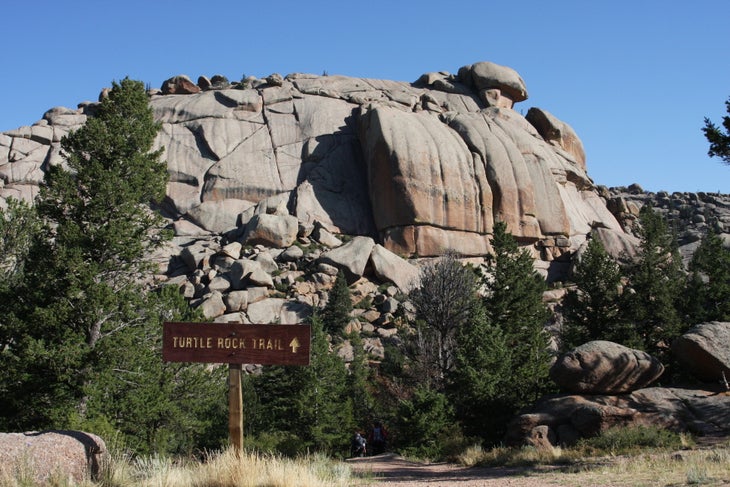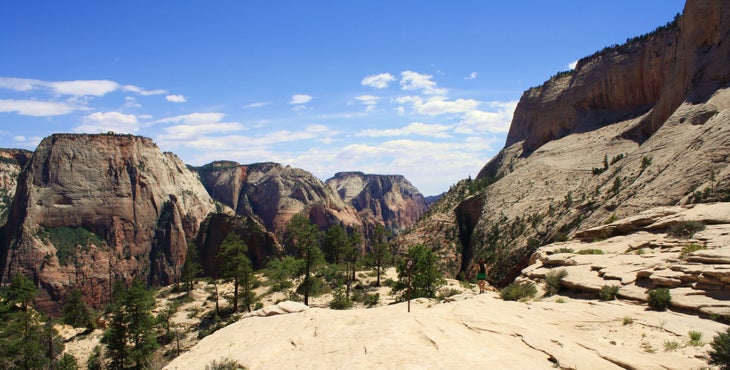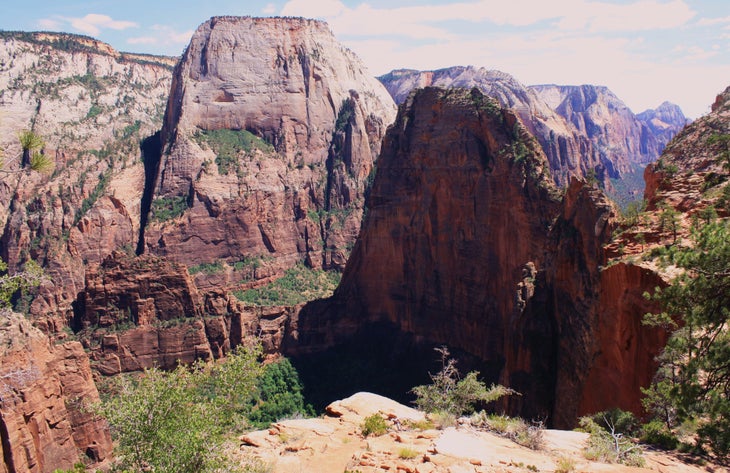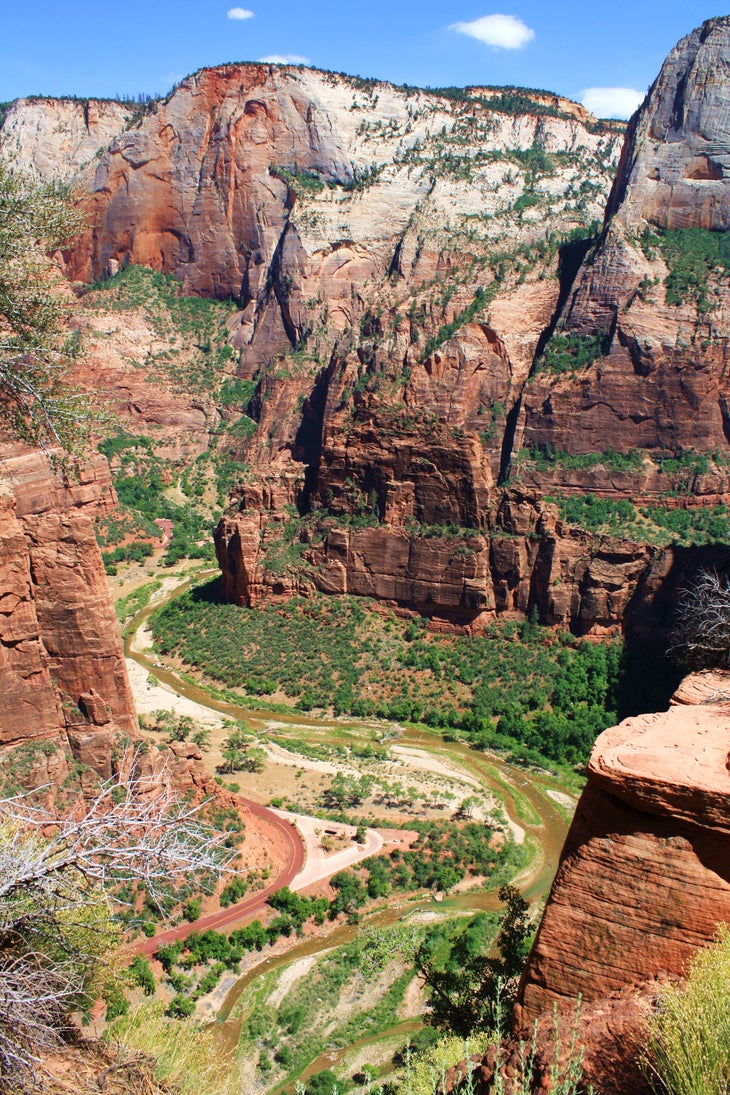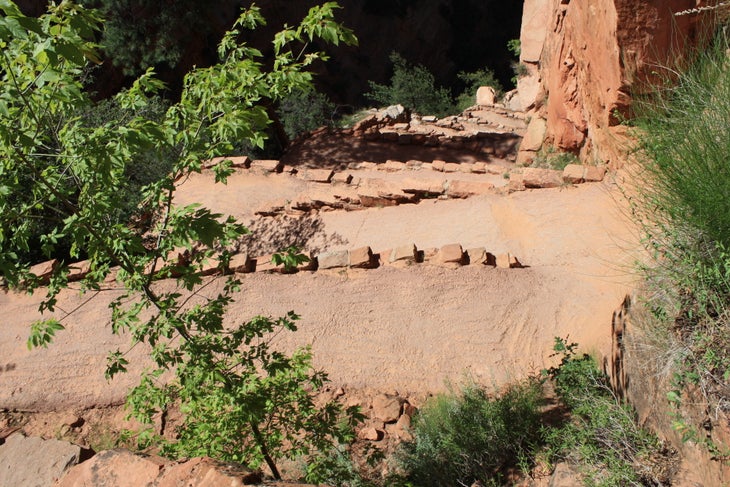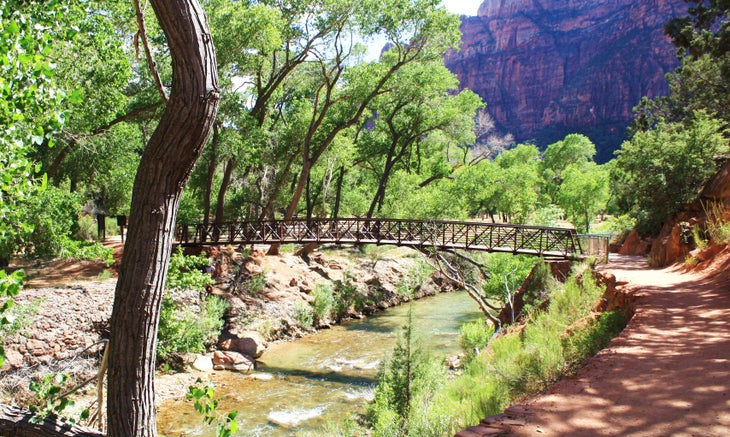 Trail Facts
Waypoints
WRT001
Location: 37.381512, -113.022951
From parking lot start out Sth on well marked trail through field.
WRT002
Location: 37.380551, -113.022433
Junction w/ Wildcat Canyon. Continue straight.
WRT003
Location: 37.371833, -113.014975
Junction w/ Sawmill Spring. Continue straight.
WRT005
Location: 37.344374, -113.004734
Views to the West of Grand West Canyon.
WRT006
Location: 37.32588, -112.995427
Trail is grown over, but continues down into a meadow.
WRT007
Location: 37.320935, -112.989077
Junctions for campsite & Potato Hollow. Continue straight (Sth).
WRT008
Location: 37.313905, -112.99082
Ascend to viewpoint.
WRT009
Location: 37.304749, -112.985878
At the top of a short ascent the trail joins Telephone Canyon again. Weer South West.
WRT010
Location: 37.300227, -112.990928
24-JUN-09 11:37:43AM
WRT011
Location: 37.282771, -112.977831
Pass campsite 3, come around Mesa for more views
WRT012
Location: 37.286835, -112.968458
W-Way Junction w/ Telephone Canyon & Cabin Spring. Veer Sth to continue on West Rim Trail.
WRT013
Location: 37.285334, -112.968293
Begin descent through thicker vegetation, scenery changes.
WRT014
Location: 37.282636, -112.969576
Descend down cliff edge to sandy trail beneath Mt Magestic. Continue NthEast.
WRT015
Location: 37.280929, -112.951812
Trail dessapears across slickrock. Follow signs leading to Angel's Landing.
WRT016
Location: 37.274931, -112.950935
Head Sth & Angel's Landing junciton. Descend steeply down Walters Wiggles into Refridgerator Canyon.
WFT017
Location: 37.269374, -112.950397
Final descent down a series of steep switchbacks. Path parrallels river to bridge & Trail Junction with Emerald Pools trail. Cross bridge & walk to shuttle stop.
WRT018
Location: 37.259958, -112.951529
Head SthEast @ Emerald Pools jnctn to cross bridge back to Grotto bus stop. Trail ends.
Trailhead
Location: 37.381343, -113.022816
Sth Guardian Angel Mountain
Location: 37.342799, -113.013525
Horned Lizard
Location: 37.370225, -113.013096
You will see these all over the trail
Overgrown Meadow
Location: 37.325806, -112.992754
Grand West Canyon
Location: 37.309287, -112.993269
Views
Location: 37.303962, -112.994814
Telephone Canyon Route Closed
Location: 37.304235, -112.98563
Nth Creek Right Fork
Location: 37.300207, -112.994213
Views 4
Location: 37.291467, -112.990694
Descent Down Cliff Edge
Location: 37.282325, -112.968764
Descend Into The Rock Formations
Location: 37.285928, -112.965975
More Switchbacks
Location: 37.286653, -112.956126
Trail Sign
Location: 37.281497, -112.952178
You'll see a couple of these on the slickrock
Walking Down into the Valley
Location: 37.280959, -112.951641
Views of Angel's Landing
Location: 37.279764, -112.950976
View of Big Bend
Location: 37.278595, -112.949925
Top of Walter's Wiggles
Location: 37.275248, -112.951362
View of Trail & Zion Canyon
Location: 37.268896, -112.951341
Bridge to The Grotto
Location: 37.259777, -112.951427
The End