Zion National Park: Navajo Lake Loop
Trace lava flows through wildflower meadows on this moderate 9.3-mile loop (famous for its singletrack mountain biking) around a subalpine lake.
Heading out the door? Read this article on the new Outside+ app available now on iOS devices for members! Download the app.
At the footsteps of Zion National Park's Pink Cliffs, the 9.3-mile Navajo Lake Loop circles subalpine waters, lava rocks, lush meadows, and—in warmer months—vibrant wildflowers.
Begin at the southwest shore of the lake; here, marshy grasslands contrast against Navajo's deep blue and the surrounding pine-blanketed mountains.
Heading east along the lakeshore, the trail ambles through pink penstamon, red Indian paintbrush, blue lupine and yellow asters. A spur trail leads to a dike bisecting the lake, allowing hikers to stop for lunch in the middle of Navajo (literally) or to lop 2.25 miles off the loop.
After the quick detour, the trail traverses tawny lava rocks, toothed boulders, and patches of pure white columbine back as it circles clockwise toward the trailhead-Mapped by Heidi Sackreuter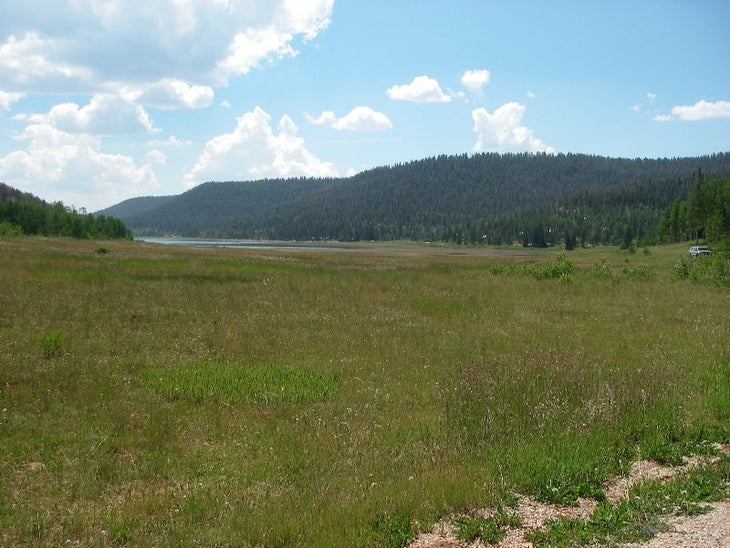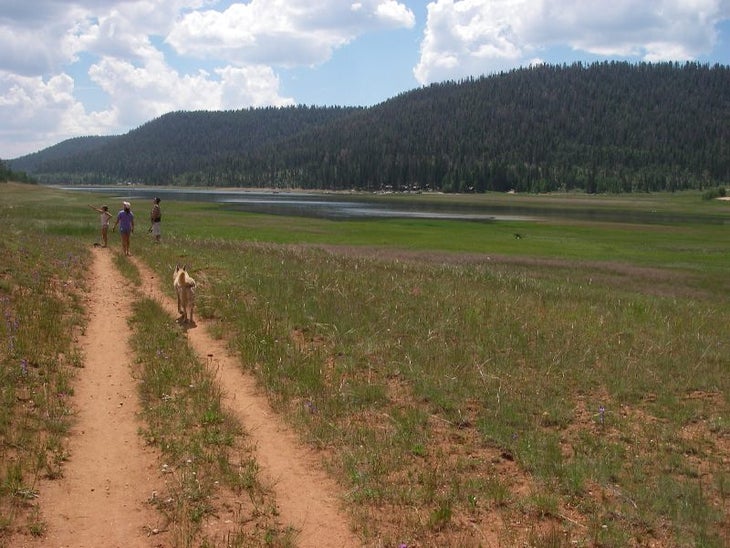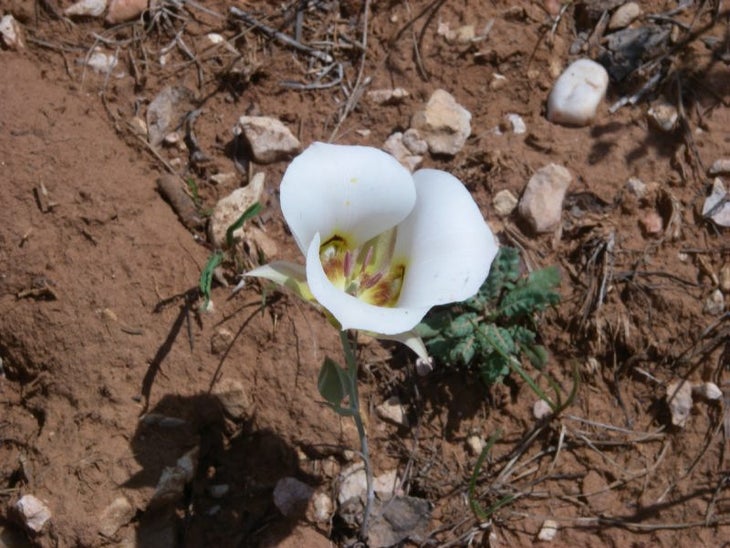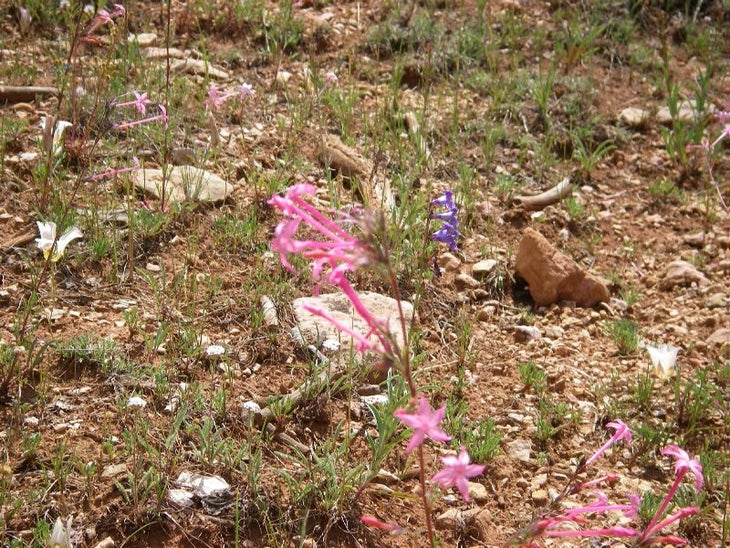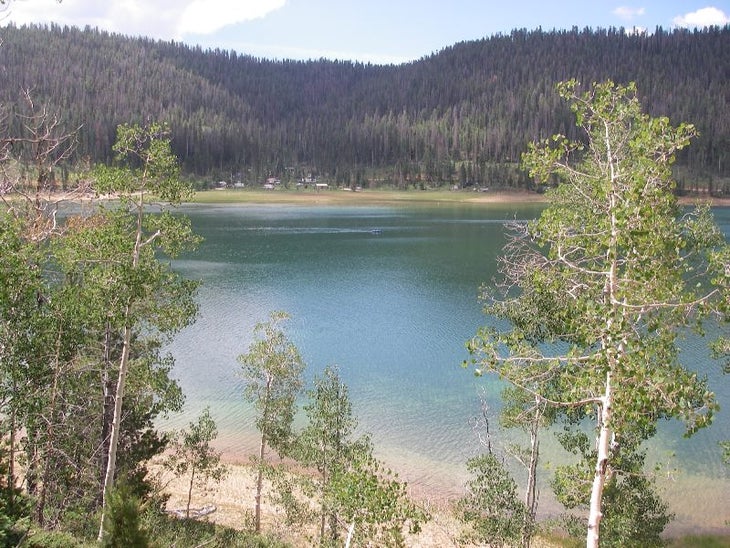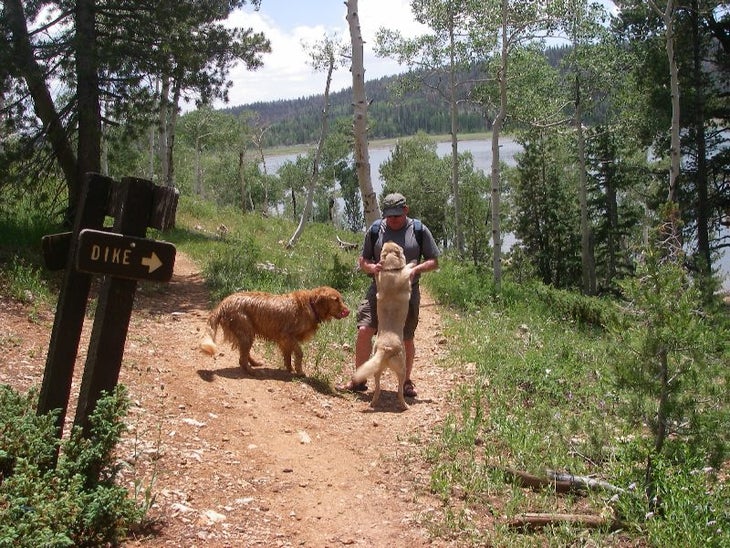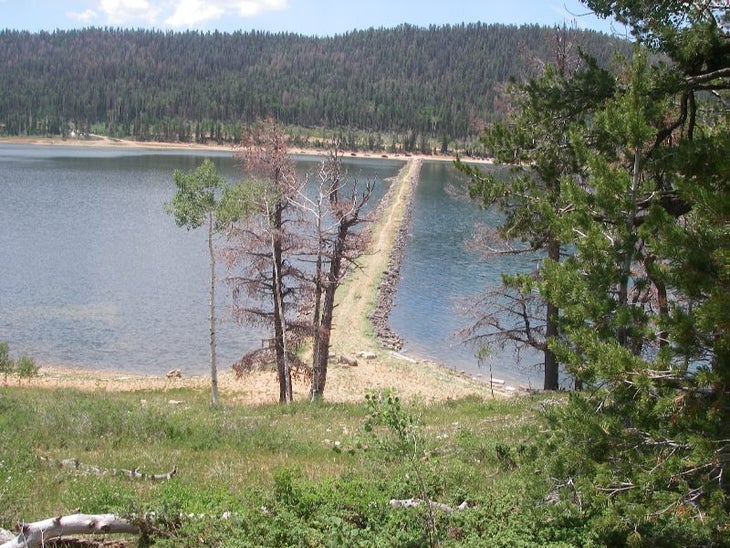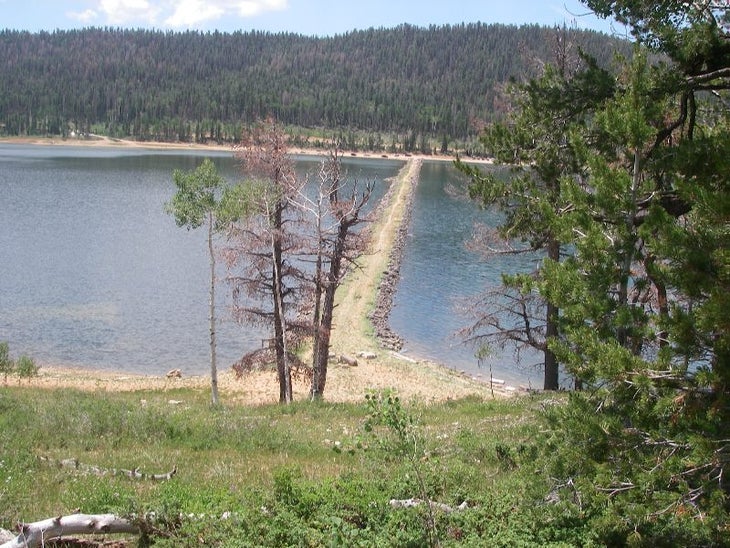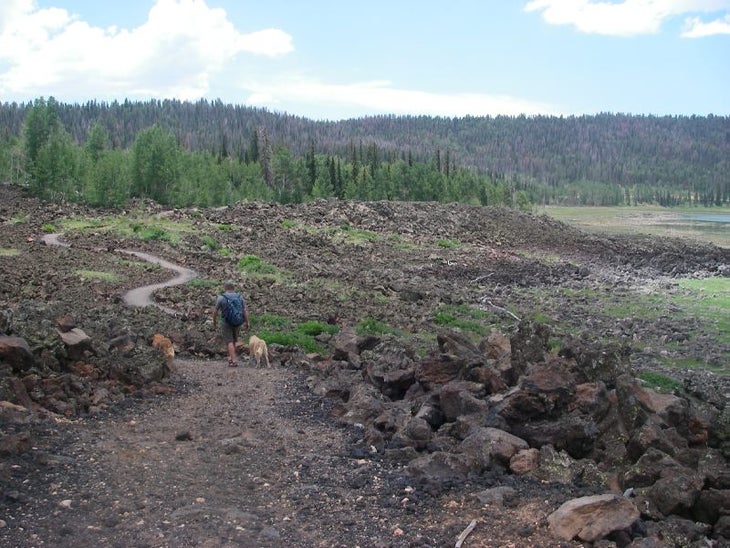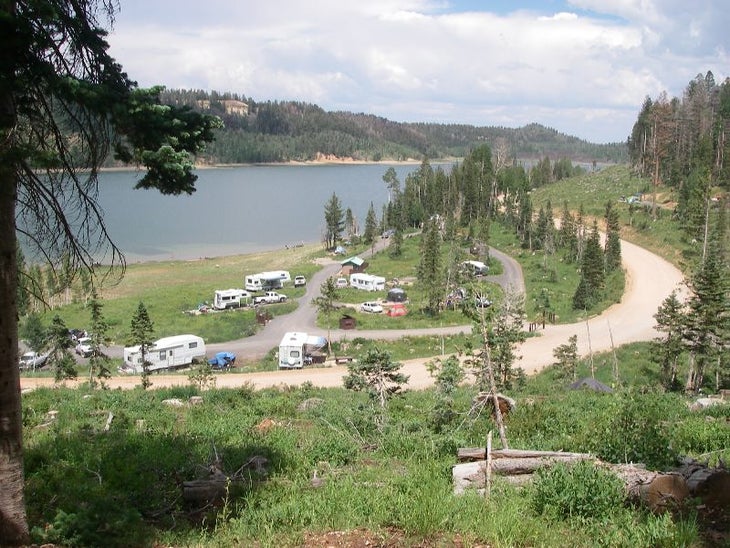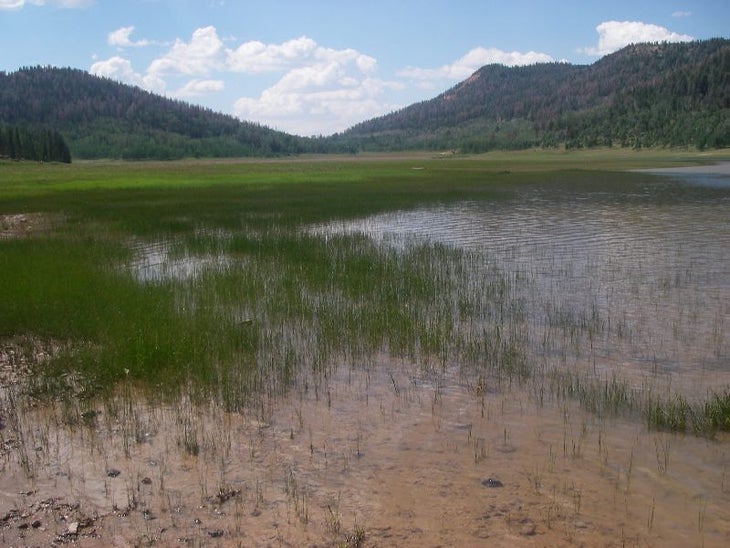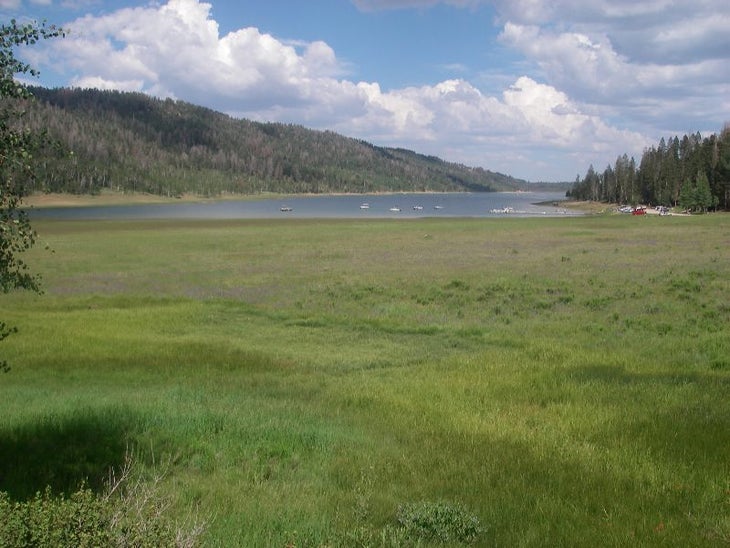 Trail Facts
Waypoints
NLL001
Location: 37.5313454, -112.8143997
Southwest shore trailhead: Start hiking north along dirt service road.
NLL002
Location: 37.5325699, -112.8131638
Go right @ Y-junction on dirt service road.
NLL003
Location: 37.5322227, -112.8125076
Go right @ Y-junction on dirt service road.
NLL004
Location: 37.5298653, -112.808876
Trailhead parking lot: Continue heading east on trail @ sign in parking lot.
NLL005
Location: 37.5283203, -112.8046875
Go right @ T-junction. Meadows of pink penstamon, red Indian paintbrush, blue lupine and yellow asters provide beautiful backdrop for landscape pictures.
NLL006
Location: 37.5265083, -112.7802429
View of Navajo Lake and Spruces Campground (across the lake) @ 1.8 miles.
NLL007
Location: 37.5252686, -112.7611618
Stay left @ Y-junction. The spur trail to the right leads to a dike across the lake (which acts as a possible shortcut back to the trailhead).
NLL008
Location: 37.5260887, -112.7501297
Go right @ Y-junction, at the beginning of lava flow. Here, the trail winds through lava rock and boulders. Bunches of white columbine grow in the volcanic soil. Underground lava tubes provide release of lake water into Kolob Valley, keeping Navajo Lake at a constant level and providing headwaters for the Virgin River in Zion National Park.
NLL009
Location: 37.5176468, -112.7500305
Here the trail intersects with the dirt entrance road to Navajo Lake. Cross the road and continue on trail directly on the other side.
NLL010
Location: 37.5177536, -112.7731628
Trail accesses Spruces Campground (restroom available). Continue heading west on the trail above the campground through pine trees.
NLL011
Location: 37.5199547, -112.8035965
Go right @ T-junction.
NLL012
Location: 37.5208655, -112.8029019
Go left @ dirt road junction (heading west). This is the service road to lake campgrounds.
NLL013
Location: 37.5313263, -112.8144302
End of loop at the trailhead.
Southwest shore of Navajo Lake
Location: 37.5312717, -112.8145266
Service road hiking
Location: 37.5283448, -112.805171
Wildflower
Location: 37.5283448, -112.8049564
More wildflowers
Location: 37.5282087, -112.8049135
Views of Navajo to the south
Location: 37.5266771, -112.7804518
Signage
Location: 37.5253498, -112.7606249
The dike
Location: 37.5252817, -112.7609253
The dike
Location: 37.5253498, -112.7609682
Hiking through lava flow
Location: 37.5257922, -112.7498531
Spruces Campground
Location: 37.5176233, -112.7719975
Car camping at the lake
Marshiness
Location: 37.5304889, -112.813797
The lakeview west to east
Location: 37.5302167, -112.8133678
Greenery in Utah? Believe it.